The Jamestown News asked each of the three candidates for mayor their views on several topics prior to the Oct. 5 mayoral primary election. The following are their responses, in alphabetical order. Michael Young did not reply. 
Tell us something about yourself: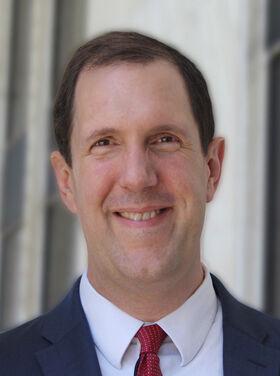 Robert Frederick: Thank you for the opportunity to answer your questions. I moved to the area a decade ago and have lived here longer than anywhere else in my life. Born into a military family, then moving for better schools and jobs, my wife of now 24 years and I moved to Jamestown to join this community. My relevant experiences to the mayor's role include being a managing editor (working entirely online since 2015), serving as a peer-elected treasurer to several non-profit boards, and as a trained mediator volunteering in court settings to help parties settle disputes. These experiences are all undergirded by being a lifelong learner, with formal degrees in mathematics and philosophy as well as an honorary fellowship in journalism.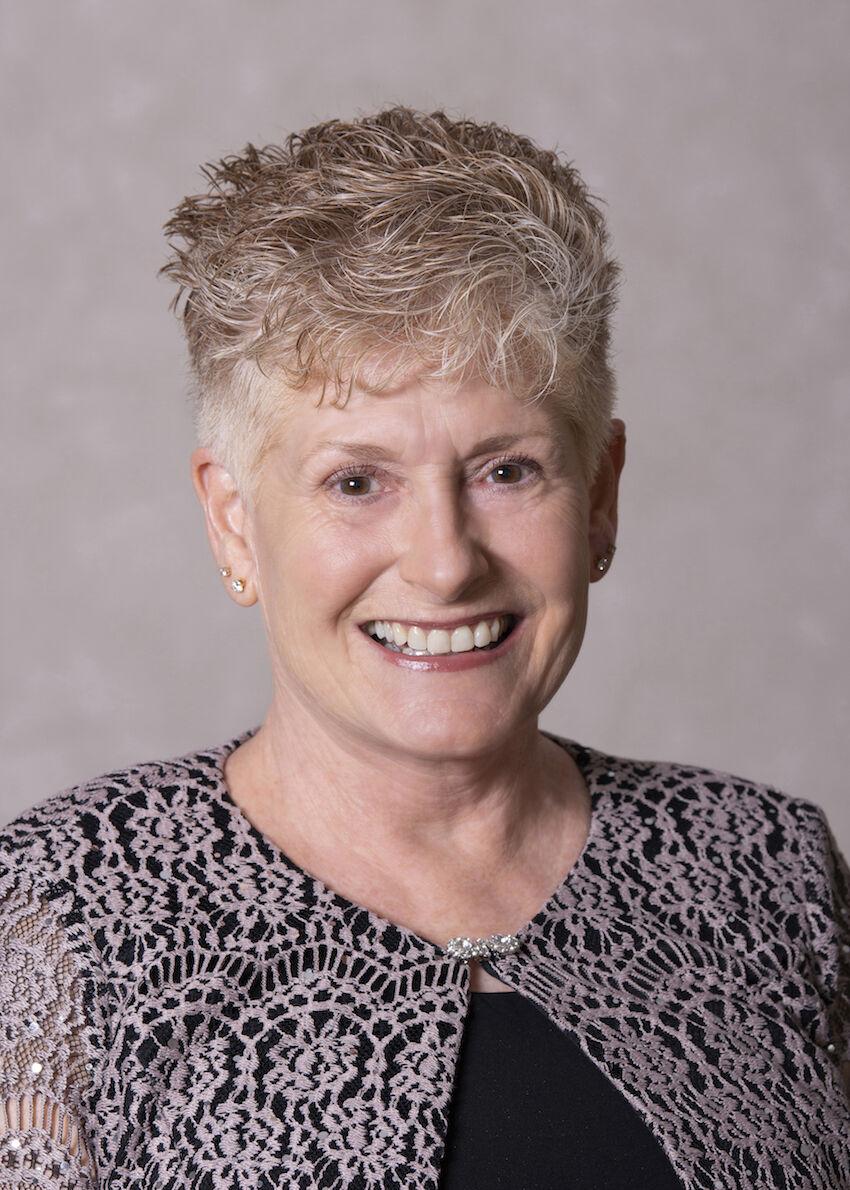 Lynn Montgomery: I am 61 years old, married with one daughter, son-in-law and granddaughter and have lived in Jamestown 24 years. I am a Certified Public Accountant with a practice in Jamestown. I have held the following offices in Jamestown:
• Mayor since 2017
• Council member 2011-2017. Served two terms as Mayor Pro Tem
• Served as the Council liaison to the Planning Board
• Served as a member of the Planning Board
• Served on the Master Pedestrian Plan Steering Committee
• Served on the board of the Piedmont Triad Regional Council
• Member of Jamestown Business Association – former president and vice president
• Former finance committee chairman for the Historic Jamestown Society
• Former GO FAR (Go Out for a Run) board member and volunteer coach at Jamestown Elementary School
What do you see is the most pressing issue facing Jamestown at this time? 
Frederick: As with the national trend, I see the underlying pressing issue of Jamestown to be the growing divide between people who have and people who have not, without substantive community-minded plans to close that divide. That divide takes many forms, including access to power. So, if elected mayor, I will be the ultimate advocate for the people of Jamestown, helping community members and business owners present their ideas directly to Council of what they need and/or want to do to improve their lives and business opportunities in Jamestown.
Montgomery: Manager selection and future development. Hiring a new town manager who will continue the positive leadership, which has been established over the last year by the interim town manager. Although the Johnson Farm property is in the forefront of discussion, Jamestown has several other areas which will most likely be developed over the next few years. It is important that development complements the current small-town quality of life.
Is there any area of Jamestown you would like to see developed and what would you like to go there?
Frederick: Development is a whole community's prerogative, not an individual's. So I would seek further input from the community before offering such an opinion as an individual, particularly as an individual running for mayor. As mayor I would work to ensure our government's services are clear, understandable, and that we encourage growth only that is smart and sustainable. I believe smart and sustainable growth includes the understanding that conserved land – land not developed for residential and/or commercial purposes – also adds significant value to our community.
Montgomery: During the last few years residential development has continued on the east and west sides of town. I would like to see the existing commercial property leased to capacity with tenants providing goods and services that benefit our residents. 
What new development/businesses would you like to see along the bypass?
Frederick: I think there's a question that has to be asked anytime one talks about development along the bypass: Do we want another congested Wendover Avenue or, instead, another quick route such as Joseph M. Bryan Boulevard? At first, our local businesses likely would benefit from new development along the bypass because new businesses would likely complement (rather than compete) with current Jamestown businesses. But in the long run, local businesses would suffer as such bypass-based development would continue to be advantaged of the growing shopping traffic along the bypass. That means such bypass-based businesses eventually would compete directly with local Jamestown businesses. I'd rather we think long-term. The development I'd like to see most related to the bypass are the tall sound-dampening walls to limit road noise to Jamestown's neighborhoods and so reduce the number of stoplights and exits. That's the purpose of a "bypass," and in that way the road will be an amenity to our community. It's not a "stop-and-shop-pass." We have places in our town's center to stop and shop. We should be investing to improve our core, not sprawling at our edges.
Montgomery: Development along the bypass should complement our existing community. Until the bypass construction is completed, it will be difficult to assess all of the options. Private land ownership and zoning restrictions will dictate potential development.
What is your overall view of business in Jamestown and what, if anything, should be done to improve it and attract new businesses?
Frederick: My view of business in Jamestown is that of a frequent customer, and I like the experience of visiting our businesses. They do a good job. We could improve people's access to Main Street with the long-planned-but-still incomplete sidewalk projects that allow all people to walk safely to/from our Main Street from their own neighborhoods.
As to further improvements, we need to make our town's center more business friendly (though not at the expense of the residents). One way to do that would be to foster partnerships between owners of empty storefronts and area entrepreneurial programs at local community colleges and universities. That way, adult students can try out their customer-focused ideas with business pop-ups. Jamestown could become an entrepreneurial incubator, and the interest in these short-term pop-ups would almost certainly bring more customer traffic to our town's existing businesses as well. 
Montgomery: Jamestown continues to be primarily a residential community. Businesses which provide the goods and services that the residents desire and expect in a small town have been very successful. Entrepreneurs are the key to new business. 
Should anything be done to have owners clean up "abandoned property" in the downtown area?
Frederick: Yes. There are already ordinances on the books (and published on the town's website) regarding non-residential buildings that appear to be abandoned or in such a condition to cause or contribute to blight. The issue in Jamestown seems to be one of enforcement. If elected mayor, I would work with the town manager to get those ordinances enforced. 
Montgomery: I assume you are referring to the two private properties with buildings on Main Street. One property is for sale and the other owner has been approached by potential buyers, but is not interested in selling. 
How can/could the traffic flow in Jamestown be improved?
Frederick: I'm not a traffic engineer, so from the standpoint of a citizen who is concerned about safety, I think traffic flow would be improved by slowing traffic down. Many residents tell me that traffic is too fast, particularly along Guilford, Dillon and Oakdale roads and through some of the "cut-throughs" in Forestdale and Forestdale East neighborhoods. So to my way of thinking, improving traffic flow would be taking steps to ensure speed limits are maintained and "cut-throughs" are discouraged. The opening of the bypass will allow impatient drivers faster travel between High Point and Greensboro. But that's only so long as the bypass is indeed kept a bypass and not developed into a stop-and-shop-pass. 
Montgomery: The bypass will reduce commuter traffic. Less traffic on the primary streets should reduce cut-through traffic on the secondary streets. With less vehicular traffic, pedestrian and bicycle travel will be safer and more desirable. We have discussed with the Department of Transportation a review of traffic patterns/speed limits on Main Street, when the bypass is opened.
Describe Jamestown in 1-5 words.
Frederick: A charming town in transition.
Montgomery: HOME!
Please list any other issues you would like to see addressed by the town.
Frederick: There are many, including smart and sustainable development plans, high property taxes that have led to cash reserves that are losing value in the town's bank accounts, disrupted sleep of many hundreds of people by regular noise issues that can be silenced, long-promised sidewalks connecting all people from all neighborhoods to the town's center, water runoff issues that swamp yards and cause basement issues, the travel of industrial trucks and speeding cars through neighborhoods, and many more.
These issues have been neglected because Jamestown's politics has a culture of silence. It has that culture because it was a mill town with the head of the mill also the mayor. But that's in the past. The mill is shut down. So we need a new approach to move Jamestown forward. I think we need to hear from "We the People." This kind of insistence on "we" takes humility. It's far easier to think one's own ideas are best. It's far easier to ignore others, far easier to dictate from a position of power. But the freedom to insist on "We the People" is why our country exists. If elected mayor, I will continue to advocate for We the People.