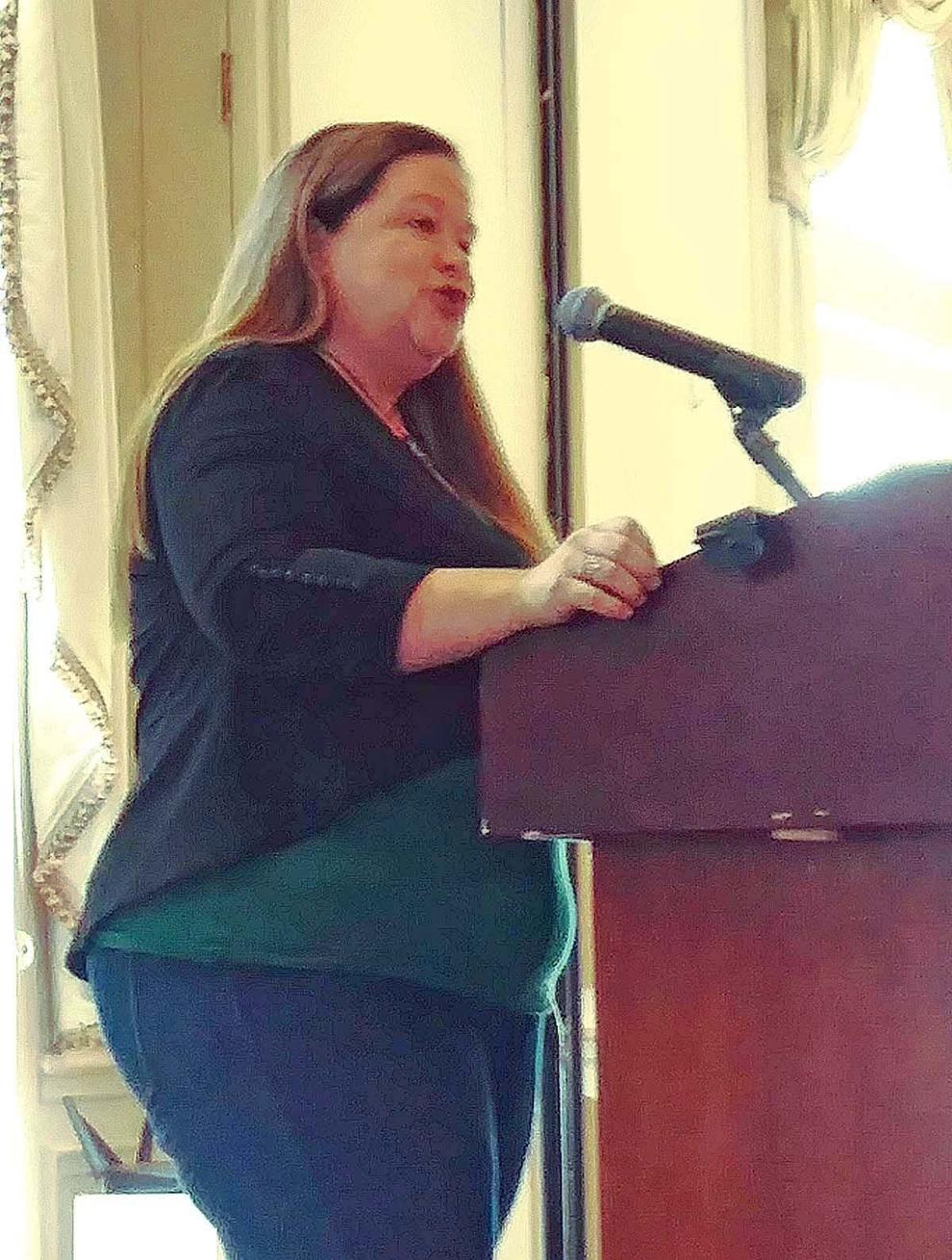 To look at Kate Quinn, you would not expect her to be someone interested in the power and politics of the first-century Roman Empire. Nor would you expect her to be someone interested in spies and Enigma codes, much less Germany invading the Ukraine. Yes, Germany. Russia was an ally at the time.
But Quinn is an author and they write what interests them and, hopefully, will interest readers. She believes in the power of a story.
The daughter of a librarian mother with a degree in Ancient Medieval History, Quinn began learning about history at a young age.
"She watched a lot of BBC and always told me stories from the past," Quinn said recently, prior to speaking to the High Point Literary League. "It introduced me to historical fiction on the young side. History fascinated me at a young age and that's where I gravitated when I began writing stories of my own."
Her first literary attempt was in longhand, front and back of a sheet of paper. It was about the assassination of King Edward II of England. She was 7 years old.
Quinn expected to follow her professional jazz musician father into music as an opera singer. She earned a master's in classical voice from Boston University but after deciding the grueling travel schedule of an opera singer was not her, Quinn decided to fall back on her other love — writing, which she had done for years.
Her mother's background in medieval history influenced Quinn to write the four "Empress of Rome" historical fiction books that were set in the first century and two books on the Italian Renaissance.
Quinn's first book, Mistress of Rome, is set in a world of depravity, blood and secrets in Rome and follows the heroine, Thea.
"I was watching 'I, Claudius' at way too young an age," Quinn said laughingly. "I heard a lot about the ancient world [as a child] and it fascinated me. Ancient Rome is this juxtaposition of this empire that had these tremendous achievements in architecture and law and sculpture and art and all these things, yet at the same time you still had slavery and this rampant empire running over other cultures. 
"So much violence. That's the thing that makes great grist for novels."
She switched to writing about 20th Century events because the past had become stale to her. Noticing the current boom in 20th Century war fiction, her more recent books are still set in the past but a more recent past. She set The Alice Network in two time periods, 1917 World War I and 1947, just after World War II. Other books also tie in events in two different time periods.
2014 was the 100th anniversary of WWI and the theme sparked Quinn's interest. During her research she learned of the real Alice Network — and the book was born.
Her most recent book, The Diamond Eye, is very timely these days, set in Ukraine in 1941 as Hitler was invading Kiev, now Kyiv. Russia was an American ally at the time and Ukrainian solders were important in the Soviet defeat of the German army. The story is based on top sniper Mila Pavlichenko, a real-life Ukrainian sniper for the Soviets during World War II. She was credited with 309 deaths and was known as Lady Death.
Quinn does most of the research for her books herself. When she learns of an interesting topic, she dives into the history. All of her books are based on truth, with some literary license added, of course.
All of her books feature strong women. The term she used — to the delight and applause of the female Literary League members — was "badass." Many live in adversity while using often unknown skills to answer the call of their countries. They go from being weak to very strong women. Quinn is interested in what happens to them after a war when they are expected to step back into the box they were in before the war.
"I love looking at ladies in history and restoring them to the public today," Quinn said. 
The best-selling New York Times and USA Today historical fiction author has options on three of her books, The Huntress, The Alice Network and The Rose Code as a limited series, but Quinn said the release date was probably years from now.
Quinn has never regretted her decision to leave opera but is using that knowledge in a new book in collaboration with author Janie Chang.
"It's about an opera singer," Quinn said. "For the first time, I don't have to do research!"
The motto of the High Point Literary League is "to ignite, enhance, and nurture the appreciation of literature in our community." The membership-only group sponsors two events annually that feature nationally renowned authors as guest speakers. For more information, visit hpliteraryleague.org.