The theme for the 12th annual Family Service of the Piedmont's pig pickin' fundraiser in Jamestown is Derby Days: Hats and Hogs. But don't expect to find racing horses, or hogs for that matter, at this derby.
What you will find is lively entertainment, delicious food and happy encounters with friends and acquaintances.
"We are encouraging guests to wear outlandish (derby style) hats to add to the festivities," said Mark Whitesell, chair for this year's event.
The Pig Pickin' will be held Oct. 9 from 7-11 p.m. at the home of Dr. Steven and Andrea Davis, who also are serving as this year's honorary chairs. Parking will be available at Jamestown United Methodist Church and guests will be shuttled to the location.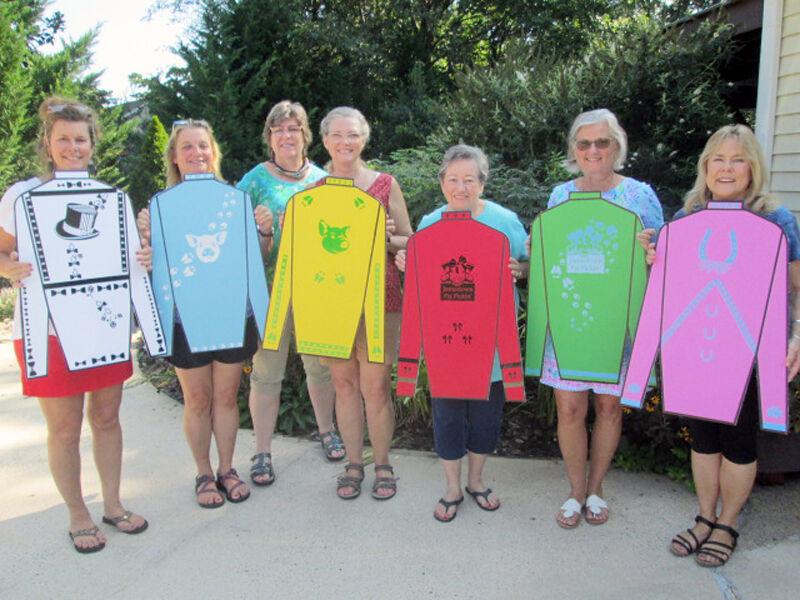 The Troupers will be on hand to provide entertainment with a can't-sit-down style of dance music. In its second decade, the group offers lots of musical fun in a variety of genres including jazz, R&B, rock and contemporary dance classics.
As in years past, the menu will feature barbecue pork and chicken served by BBQ Joe's County Cooking & Catering, along with southern sides, desserts, beer and wine. The cost is $65 per person, which is all-inclusive. Tickets go on sale to the public Sept. 24 online at www.jamestownpigpickin.com.
The event also will include a raffle for an 18kt white gold Hearts of Fire diamond necklace valued at $4,000 and donated by Simon Jewelers.
A silent auction will offer opportunities to bid on fabulous vacations at home and aboard (airfare for two included), jewelry, restaurant gift cards and more. You do not need to be present to win. 
TCDI (Technology Concepts & Design Inc.) is once again serving as the event's presenting sponsor. Other sponsorships are: Hosts, single and couples – $100, $200; and Sponsors, bronze – $500, silver – $1,000, gold – $2.500, platinum – $5,000, and diamond – $10,000.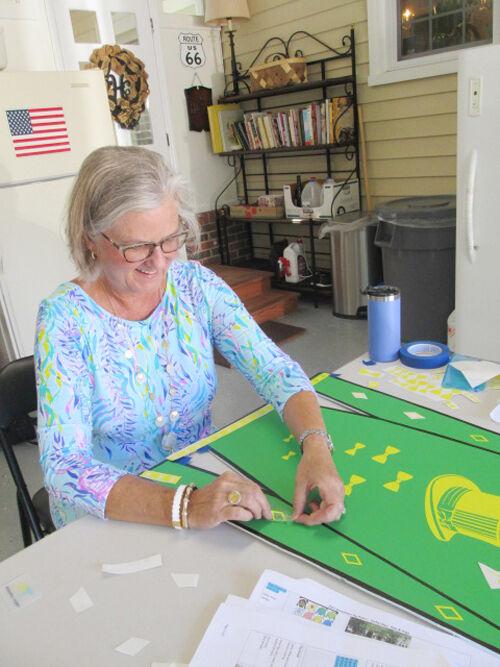 Depending on the level of sponsorship, yard signs and tickets to the event will be provided. The deadline for sponsors to be included in mailings that will be sent to 2,000 local families is Sept. 10. To be listed on the invitation and signage at the event, sign up by Sept. 20. 
Recognition also will be given on the Family Service of the Piedmont website and social media sites, in the agency's newsletter and in thank-you ads in local newspapers. 
A sponsor appreciation cocktail party, at which a victim of domestic violence will be the guest speaker, is planned for Sept. 23. Sponsors at the silver level or above will be invited to a Swine Soiree immediately preceding the pig pickin'.
The Jamestown Pig Pickin' aims to increase awareness of Family Service in Jamestown and surrounding areas, as well as to raise funds to support agency programs. The organization serves more than 19,000 clients who deal with issues of domestic violence, child abuse, mental health and financial stability.
Proceeds from the fundraiser will help Family Service of the Piedmont address victims' needs, allowing the private non-profit organization to continue building safe and healthy families in the community as it has for the past 80 years. 
Last year's Safe at Home Pig Pickin', a drive-thru campaign due to the pandemic, raised over $150,000. 
"I want to thank everyone for stepping up last year, but issues supported by Family Service of the Piedmont are ongoing," Whitesell said. "We are behind in this year's goal and need more people to sponsor this fundraiser.
"This is one of the first in-person fundraisers in a while. Personally I am ready to get out and party for a good cause."
For more information about supporting the Derby Days: Hats and Hogs Pig Pickin' fundraiser, contact Whitesell at 336-39-0348 or email mark.whitesell@rentalsupplyinc.com. Information about the event may also be found at www.jamestownpigpickin.com.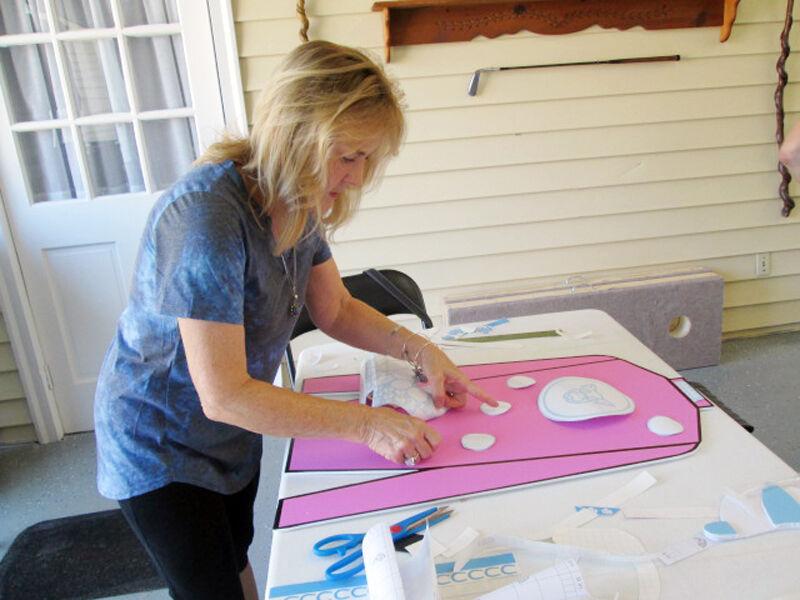 Woman's club creates derby vibe for fundraiser
 Members of the Woman's Club of Southwest Guilford have been busy making decorations for the upcoming Derby Days: Hats and Hogs Pig Pickin' to be held in Jamestown Oct. 9 from 7-11 p.m. The event is the local annual fundraiser for Family Service of the Piedmont.
"We had the idea for this theme and decorations last year," said Laura Gulledge, president of the club. "But due to the pandemic we switched to Safe at Home with a drive-thru pickup, and we saved the derby theme for the 2021 fundraiser."
Several women who are not club members but enjoy crafting also volunteered to help make decorations. There have been three crafting sessions to assure the event carries the look and feel of an authentic Kentucky Derby.
All that will be needed is for guests to arrive in an array of fancy hats.