A pair of hands holds a set of flat blades, deftly cutting through a pile of dry ingredients and flavored cream sprawled across a circular panel of ice. Mixing them with faultless accuracy, remarkable alacrity, and faithful rhythm, a dance of creation is tapped out in syncopated tempo as the flavored cream solidifies, mixing smoothly with its grainy counterparts. The flat sides of the blades then spread the semi-concrete concoction into an even blanket stretched into a flavorful rectangle. The newly formed ice cream is tightly rolled into small cylinders, and then packaged into a small cup, where toppings are frequently added for flavor and presentation.
This unique practice came to be known as rolled ice cream, a snack originating from Thailand, which exploded in the American media world in 2015. When a series of videos displaying the captivating process of creating rolled ice cream dominated the media as a viral sensation, the trend quickly swept the United States as local creators began experimenting with similar creative practices. The creativity, feasibility, and growing popularity of rolled ice cream opened up the potential to venture into this form of entrepreneurship.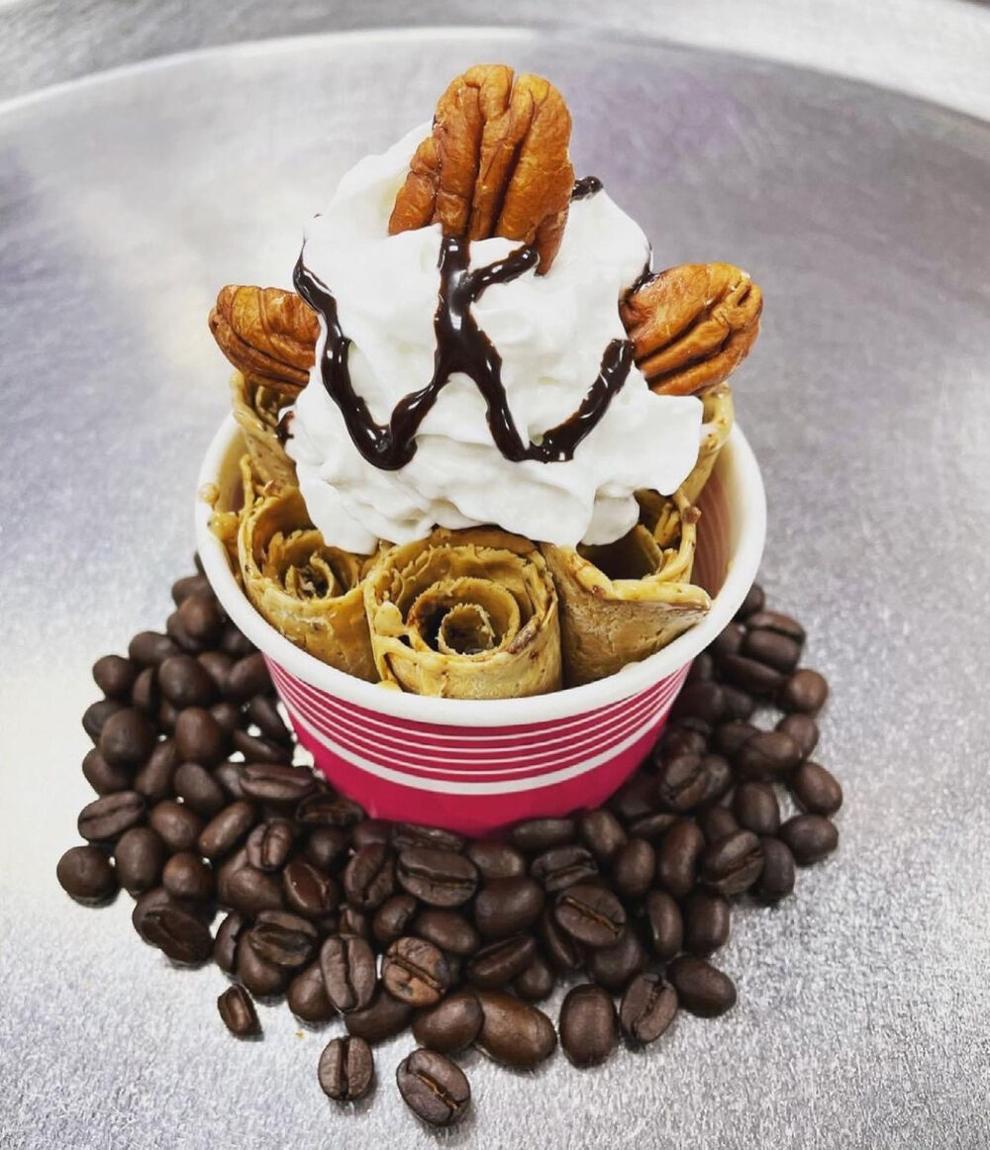 North Carolina natives Wendy and Earl Meredith had this vision of entrepreneurship in 2017— nearly 700 miles from North Carolina, in Orlando, Florida. Wendy worked at Disney, which is where she first encountered rolled ice cream via Facebook. That was when she began picturing her "happiest place on earth"— her brainchild and creative outlet, Ice Scraperz.
"We always wanted to go into a business for ourselves," Wendy said. "We kind of just started from scratch, and decided we were just going to try it."
After cashing in their retirement checks and fully committing to opening a rolled ice cream business, the Meredith family moved back to North Carolina to pursue their vision. After months of preparing recipes and a menu in their own house, Ice Scraperz was finally ready to open as the first rolled ice cream business in the Triad region on May 29, 2017.
It was a hit. Immediately spilling over full capacity, the unique creations that "rolled" out of Ice Scraperz became the perfect summer treat for families escaping the heat, and the ideal location to snack for children attending the activity centers in the area. However, their menu with over 30 flavors, customizable and made-to-order ice cream, and option for character-based creations weren't what made them special to the surrounding Greensboro community— it was the sense of family that they built with ice cream that truly set them apart.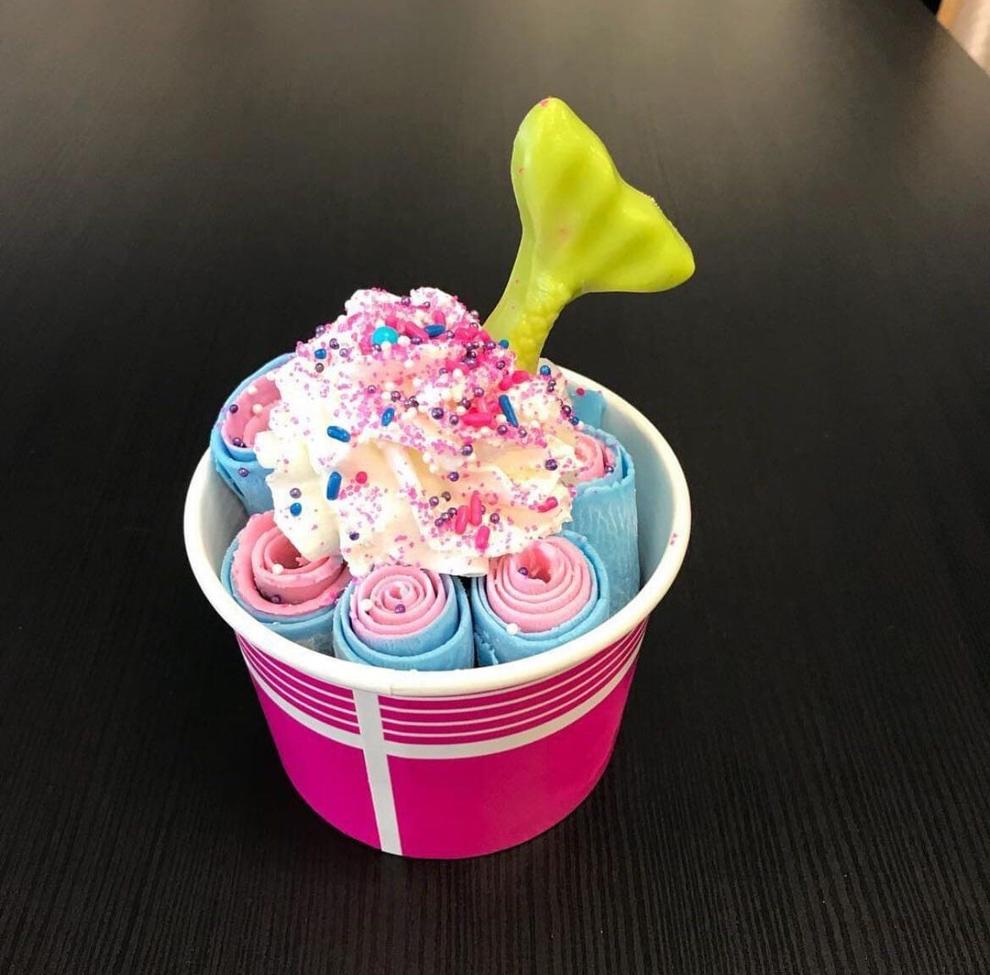 "We really decided we wanted to be more [of] a family [and] kid's [location]," Wendy stated. "We wanted kids to want to ask their parents to go [to Ice Scraperz]."
With this mission in mind, the Ice Scraperz team continues to thoughtfully curate their menus, which now incorporates ice cream in unicorn, mermaid, cookie monster, and even poop emoji designs for both kids and adults who embrace their inner child. Since their opening, the menu at Ice Scraperz has only expanded to improve upon their mission to achieve an inclusive environment for each individual and family. Now including keto, vegan, dairy-free, allergy friendly, and sugar-free options in boba tea, coffee, and frozen hot chocolate, the entire family is more than welcome to indulge in unique snacks while dining in a safe and sanitary environment. Ice Scraperz also caters to events, including weddings, parties, and festivals.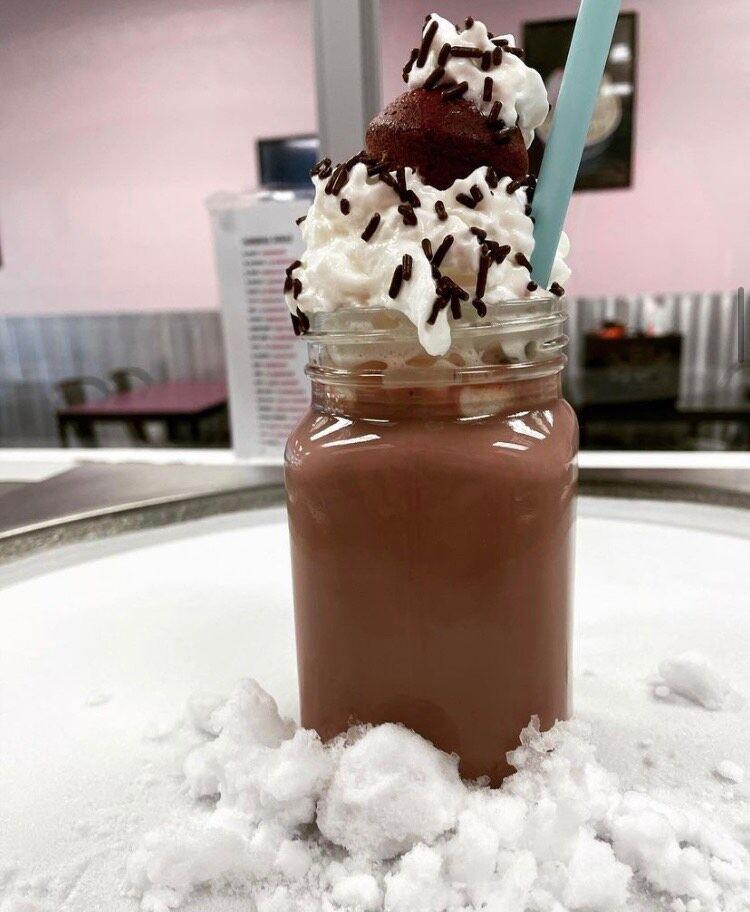 Since the beginning of the COVID-19 pandemic, Ice Scraperz has taken extra precautions to care for its employees and community. With rigorous sanitation protocols, as well as the continuation of the plexiglass barrier between employees and customers, the plan to keep Greensboro's beloved rolled ice cream shop open is meticulously constructed, maintained with care, and airtight.
For more information on Ice Scraperz, check out their Instagram page @icescraperz.