At Greensboro City Council's March 7 meeting, Mayor Nancy Vaughan announced "a public hearing to receive comment on the proposed HOME-ARP Allocation Plan and adopt a resolution to authorize the federal program allocation plan to the United States office of Housing and Urban Development."
HOME-ARP, known as Home Investment Partnerships American Rescue Plan, is a program funded by HUD that provides funds to reduce homelessness and increase housing stability in 651 participating jurisdictions across the country.
"Anything that will help with housing, we need it," said Mayor pro tem Yvonne Johnson.
Caitlin Bowers, Neighborhood Investment Manager with the Housing and Neighborhood Development Department, presented the council with bullet points from the most recent draft of the plan.
Bowers stated that Greensboro was awarded $6,601,747 in HOME-ARP funds to assist the following qualifying populations: those homeless or at risk of homelessness; those fleeing or attempting to flee domestic violence, dating violence, sexual assault, stalking, or human trafficking; other populations where providing supportive services or assistance would prevent the family's homelessness or would serve those at greater risk of homelessness; and veterans and families that include a veteran that meet one of the preceding criteria.
The $6,601,747 allocation also leverages other public and private dollars to create housing units or provide shelters. The funds, which must be expended by Sept. 30, 2030, can be used towards the production or preservation of affordable housing and the creation or maintenance of Tenant-Based Rental Assistance (TBRA) supportive services, including homeless prevention services, housing counseling, and the purchase and development of non-congregate shelter.
As a condition of receiving these federal funds, the City must submit a HOME-ARP Allocation Plan, which is due to HUD by March 31, 2023, after Council approval. According to the drafted plan discussed at the meeting, $2,500,000 (38%) will go to supportive services; $1,471,660 (22%) to TBRA; $2,300,000 (35%) to the development of affordable rental housing; and $330,087 (5%) to administration and planning.
District 3's Zack Matheny was the first council member with questions.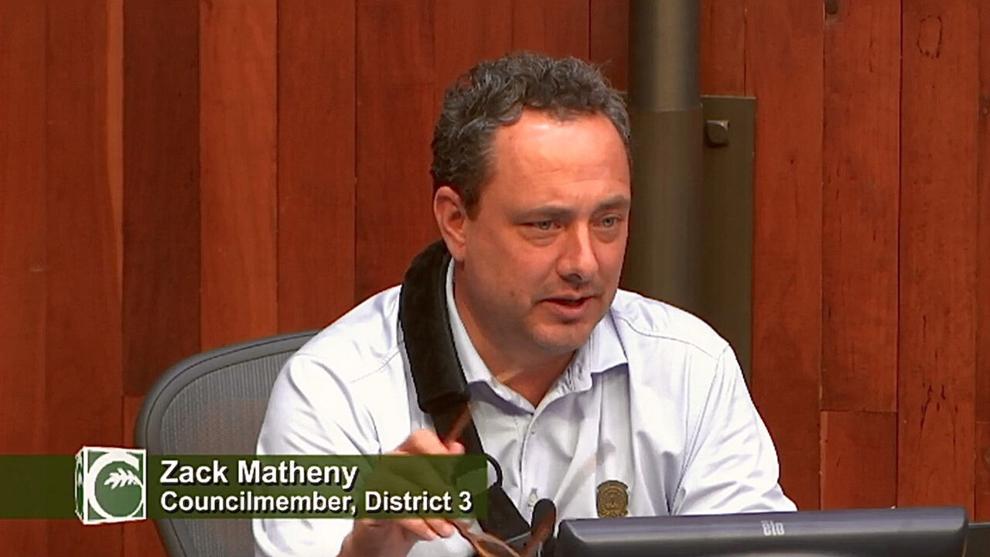 "We are asked to allocate six and a half million dollars to these well-needed programs," said Matheny, who then asked "how can we better educate" the community, staff, and council. "What communication should we ask for in understanding how these programs are doing and if they are being successful?"
Matheny referenced the temporary program for safe winter housing for the city's unsheltered population that Council approved in October, which resulted in 30 pallet homes being installed in at Pomona Park and operated by the Interactive Resource Center; the day center for Greensboro's unhoused population. On March 1, the city announced that the pallets would be disassembled in stages throughout the month, with approximately 10 people being transferred to other housing accommodations each week for four weeks.
"I've heard mixed things about the pallet homes," said Matheny, "but no real data from the City Manager's office to us about a monthly number, how many units are occupied, or how many beds are occupied in the Regency Inn [also used to shelter the unhoused]. It would behoove us all to have better communication. If there's one topic we talk about at every meeting, it is this, it is affordable housing, it is homelessness, the unsheltered."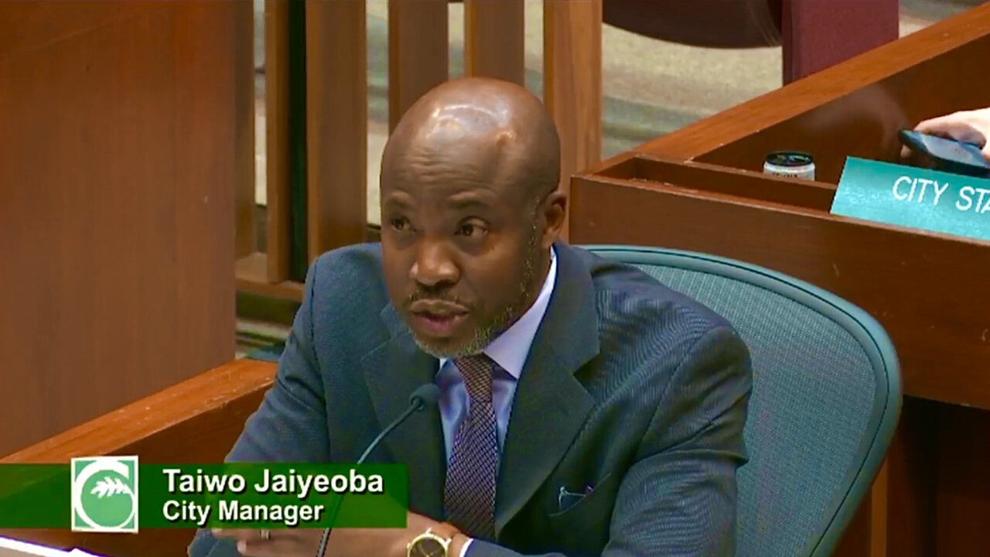 "I've been providing you all with weekly updates," responded City Manager Taiwo Jaiyeoba. "If you will look at what I sent on February 10th, 17th and 24th, I had data in terms of occupancy. My next update will be this coming Friday."
"Your email from February 10th does state that the demolition of the Doorway Project is gonna happen," said Matheny. "You did an eloquent job expressing the timeline of the demolition, but we don't know how many beds were full, how many were empty, I don't see anything about the success of the program. And what if we're not figuring out by the end of March where folks are going to be housed after that?"
Matheny said that Jaiyeoba and City Attorney Chuck Watts "do a great job of filling us full of information on some things," but alleged their information was short on numbers.
"Six weeks ago, I heard that some pallet homes were not in use, and then I heard that, actually, they were. So, can you update us on how the city of Greensboro is moving the needle on putting roofs over people's heads? Because we get up here, and folks can yell at us and say whatever the hell they want to and blast us, and we have nothing to come back with except your eloquent note about the demolition of the pallet homes."
Neighborhood Development Director Michelle Kennedy stated that the 30 pallet homes could house 58 people. "They averaged roughly 53 per night and most of that has to be with folks transitioning in or out. But to answer your larger question, one of the things we're doing as a department that I think will be particularly helpful, is we've gone back to the beginning of last fiscal year and pulled every single item that has been before you, and what we're doing right now is giving notated updates, and we'll make that document available, updating it moving forwards as we go."
Matheny thanked her and suggested Jaiyeoba send a separate email with information that council members can share with the public. 
Kennedy stated that the pallet homes were part of "the winter shelter process" and "once that's over at the end of March, that's when we pull all that cumulative data and produce it, but if you would like that more frequently through the winter months moving forward, happy to do that."
"I would like that data," said Johnson. "We go out and speak to people and they often ask that question."
"These are data points we need to push out from a city perspective to educate," said Matheny. "I mean, that's a media point for you."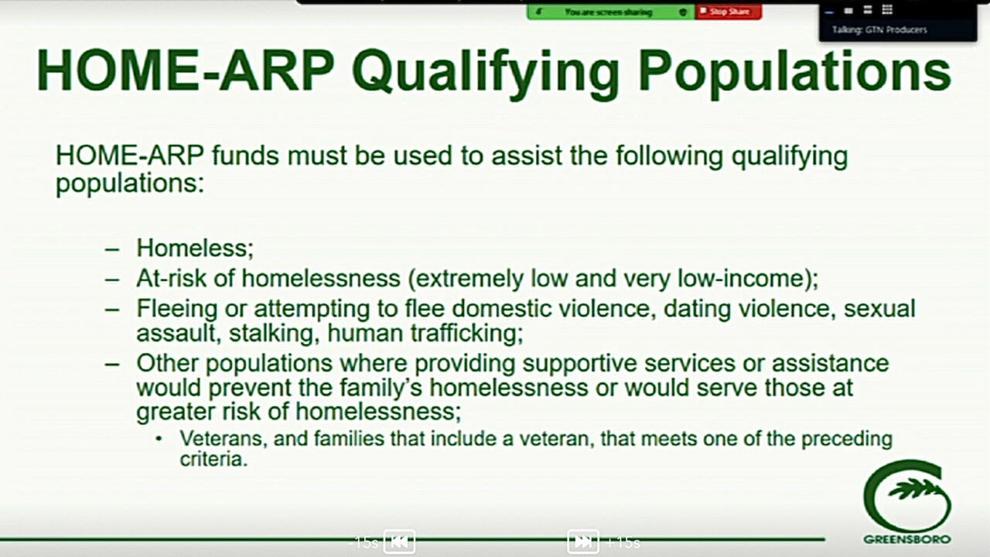 Kennedy replied that "one of the things we've worked on with Carla [Banks] and the communications team over the past months is how to do that. We've also engaged with a PR firm to do some consulting with us, to give you better tools as you are out in the community, and to give better tools to neighborhood associations and community groups."
Matheny turned his attention back to Jaiyeoba.
"Mr. Manager, I think one of the key things on these ARP funds, and I think it can be what I call the Columbo moment when you come back and say one more question, there will be somebody who asks what was our return on investment? And if we have the data points to back it up, and we can tell the community the return on investment, it will go a long way for the community and city staff and city council about just educating the public, because we've never done a good job of that."
District 1's Sharon Hightower expressed rueful amusement at agreeing with Matheny.
"Zack, some of what you say, you're right about, although quite honestly, I hate to say it. I have been asking for quite a while and have been very confused about what's going on. I think you're absolutely correct because I heard everything from the pallet shelters were empty to we've filled all of them."
Hightower asked if the HOME-ARP Funds could be used for sheltering those suffering from HIV.
"We will be working with Triad Health Project on what we can do," said Bowers. "Whether it be hallmarked dollars [meaning the HOME-ARP funds], or HOPWA [Housing Opportunities for Persons with AIDS] funds specifically for that population, which we will receive in 2023 and 2024."
Representative at-large Hugh Holston agreed on the need for concise data points and "snapshots" of information. "Many times, we're drinking from a firehose. There's a lot of information out there, and a more condensed form makes it easier to grasp and convey."
Holston asked about the 5% to administration and planning. "Is that the city-related administration and planning?"
Bowers said she could provide more information later, "but it's not going to be specific to internal staff."
District 5's Tammi Thurm expressed "some concerns about the growth in what we've passed in housing-related assistance programs in the past two years."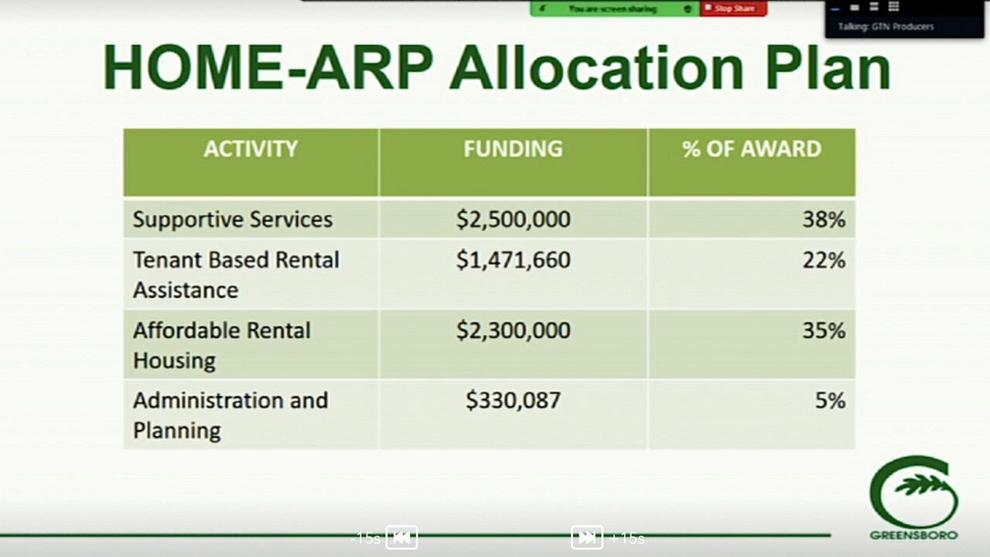 "We have greatly increased the burden on our Neighborhood Development team. I'd like to hear, at some point, what's the increased programmatic burden we've put on ourselves in these programs? Are we keeping up? I'm very concerned that many of these are federal grants, and there's a lot of paperwork and administration behind all those, and the last thing I want to do is risk future grants because we're falling behind and can't keep up with the workload. I want to make sure we're administering these programs smartly."
"We will need some additional infrastructure to carry these out in the manner that I think you all expect," said Kennedy.
The motion was then moved by Hightower and seconded by Holston. It passed 8 to 0, as District 2's Goldie Wells had asked to be excused from the meeting before the vote.
Ian McDowell is the author of two published novels, numerous anthologized short stories, and a whole lot of nonfiction and journalism, some of which he's proud of and none of which he's ashamed of.