Some Greensboro business owners pushed back against the city's proposed safety plan at a town hall meeting on Monday. The plan, which Mayor Nancy Vaughan and Assistant City Manager Trey Davis called a rough draft, is aimed at reducing violence in or near city bars and nightclubs.
The most emotional pushback came from Jessie and Josh Kirkman, co-owners of Jake's Pub & Billiards, and Freeman's Pub & Grub on Spring Garden, who said the plan, if enacted, would punish their establishments for the actions of a neighboring one, whose violence they alleged was spilling over into their parking lots.
"There's going to be a murder on our property," said Jessie Kirkman, "but it's not because of what I'm doing." Instead, she blamed neighboring "bad actors," whom she alleged "have zoning for 160 people with zero parking spots" and "fights every night and bring it into our parking lot."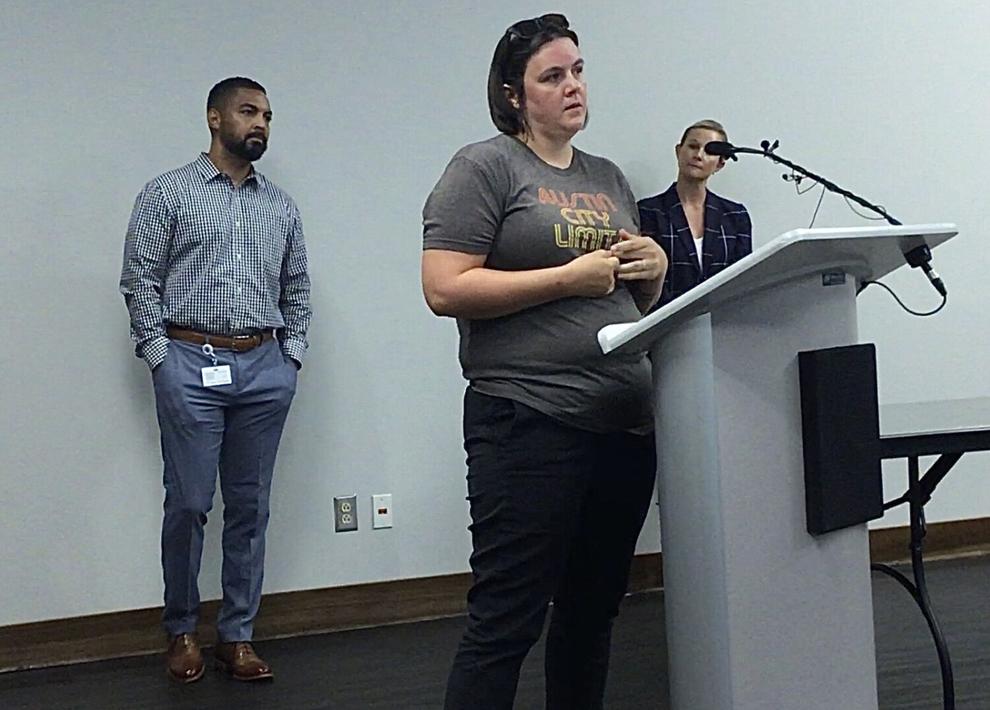 A July 22 email by Interim City Manager Chris Wilson to the mayor, city council, and city attorney described multiple violent incidents at Greensboro clubs and their consequences. The email described how the ABC licenses for Club Tranquillo on S. Elm and One 17 Sofa Lounge on N. Elm Street had been revoked. It described the owner of Lucky's Skate Shop and Lounge on Patterson as "working with ALE to install new operators" who "will be required to apply for new ABC permits by the end of next week," and stated the application for the new permits will immediately cancel the current ones for the location, "at which point they will have to close."
Attached to Wilson's email was the "Working Proposal Draft" of the safety plan, which describes a Safety Review Board consisting of representatives from the Greensboro Police Department, Fire Department, Department of Neighborhood Development, and Department of Building and Inspection.
After a violent incident at a club or bar, the review board will "collaborate with the owner" and "may prepare a Corrective Action Recommendation." Possible recommendations include hiring armed security guards and using metal detectors to check all patrons. The draft also states that "failure to comply with Corrective Action Recommendations may be declared a public nuisance" and that locations with continued incidents of violence "will be subject to City action."
At the Town Hall, Greensboro promoter Dorrell Jackson said forcing clubs to hire more security could put them out of business, and that off-duty officers are refusing such employment. Jackson alleged that one GPD officer told him that off-duty police could make the same money "at CVS or Harris Teeter, where they don't have to get into any engagements with anybody."
Winston-Salem business owner and North Carolina Bar Owners Association director Tiffany Howell suggested that promoters like Jackson should be required to get permits. "If I do a food truck festival, I have to go to the city and apply for the proper permitting procedure, so, why should anybody else doing business in any city be exempt from that?"
Mayor Vaughan thanked Howell for her "important voice" and said, "we wanted to make sure we had input from people that are impacted."
Jessie Kirkman asked assistant city manager Davis "what incentives do businesses have to work with cops at this point?" Kirkman said that shots were fired outside one of her businesses a week ago, "but we still can't get a cop to come and give us a case number," adding "we have called three times, and no cop will come and answer our calls."
"What if these recommendations don't work?" asked Jessie Kirkman's husband and business partner Josh. "Are you putting yourselves between us and the victim that can actually sue us?"
"We're trying to protect you and we're trying to protect your patrons," replied Vaughan. "Because if we throw up our hands and say there's nothing we can do about it, then the city's really aflame."
Drew Wofford, owner of Chemistry Night Club and a board member of the NC Bar Owners Association, acknowledged that "we do have an issue on Spring Garden Street that we need to address, and we do need to figure out why [that street] is becoming a hotspot again." But he said the proposed safety plan "is just going to put one more level of bureaucracy on top of the five departments we're already working with."
Another speaker was activist AJ Morgan, who agreed with Wofford that "we need to go back to the drawing board," and called for "a solution that doesn't target businesses and doesn't characterize people as bad actors in a community that's been subjected to oppression and all other types of stuff over the past 50 years."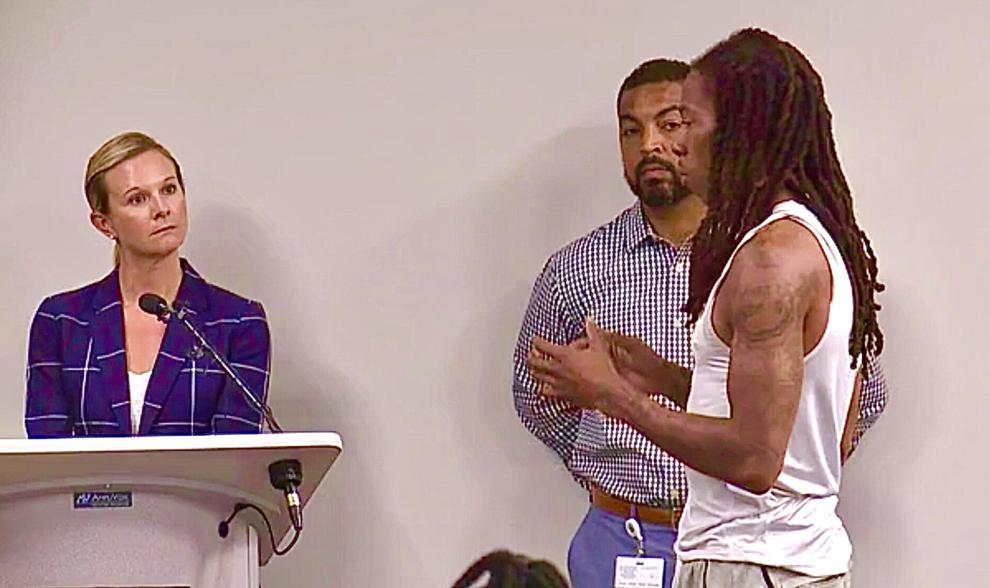 Morgan then described how his friend Nathaniel Pace was murdered outside of Mother Tucker's on Spring Garden in July 2020. When a memorial rally was held at the scene, Morgan alleged that the GPD refused to send officers to protect those attending from either traffic or the killers, whom Morgan alleged were watching the rally. Morgan then arrived with a licensed firearm to provide security for his friend's rally. "But someone called about me as a Black man being in the street with a gun, and eight officers showed up in five minutes even though there's a shortage of officers. The fact of the matter is that our city is prioritizing what issues matter the most."
Morgan said that there was a larger issue that wasn't being addressed. "I don't see the community here; I see business owners. They're being affected, they employ our people, but I don't see the community, I don't see the young kids that are unemployed. There's more than just this issue."
At the end of the meeting, Assistant City Manager Davis stated that the proposed safety plan "is not an ordinance that will generate fines or penalties," but will allow the city to "work together with the businesses." He cited the "young man who is a promoter" as an example of "the types of relationships that we want to have."
Mayor Vaughan also said the Safety Plan "is not an ordinance," and that that there will be further "stakeholder meetings" on the current draft of the proposal.
She also apologized to the Kirkmans. "If we expect you to do better, we have to do better as well. You have our commitment. We just need your commitment to help us work together. This is just one suggestion. We appreciate your input. If you want to give us more suggestions, we'd be happy to have them."
After the meeting, AJ Morgan told YES! Weekly, as the only person present at the meeting who has actually lost someone to the violence it was supposed to address, he felt there was a lot more work to do.
"This meeting was for the city leaders and the business owners of Greensboro, not for those who are being killed. We must all come together as a true community to solve this issue."