Five-year-old Thomas Knepshield's eyes were glued to the screen in 2005 as he watched Hurricane Katrina ravage Louisiana. You can say his obsession with all things storm-related started then. 
"Although I was hundreds of miles away, my eyes were glued to the Weather Channel. Fascinated, I started to pay more attention to the weather. Ever since then, at age five, I have loved the weather and severe storms. I would stay up late, following and analyzing storms on the radar with my father," said Thomas Knepshield.
An avid storm chaser, Knepshield said that his dream job has been to work as a Storm Prediction Center Forecaster.
"My studies and passions have been geared towards this goal for over a decade. Reed Timmer's "Storm Chasers" brought me further into the world of severe weather and introduced me to the world of storm chasing. My passion continues today, and I am in year two of storm chasing."
Currently a Computer Science student at the University of North Carolina at Greensboro, he plans to pursue his dreams of being a meteorologist once upon graduating in 2022. When not chasing storms or studying, Knepshield is a long-distance runner and coffee enthusiast. This summer, however, he dedicated his time to what he loves most — chasing the storm.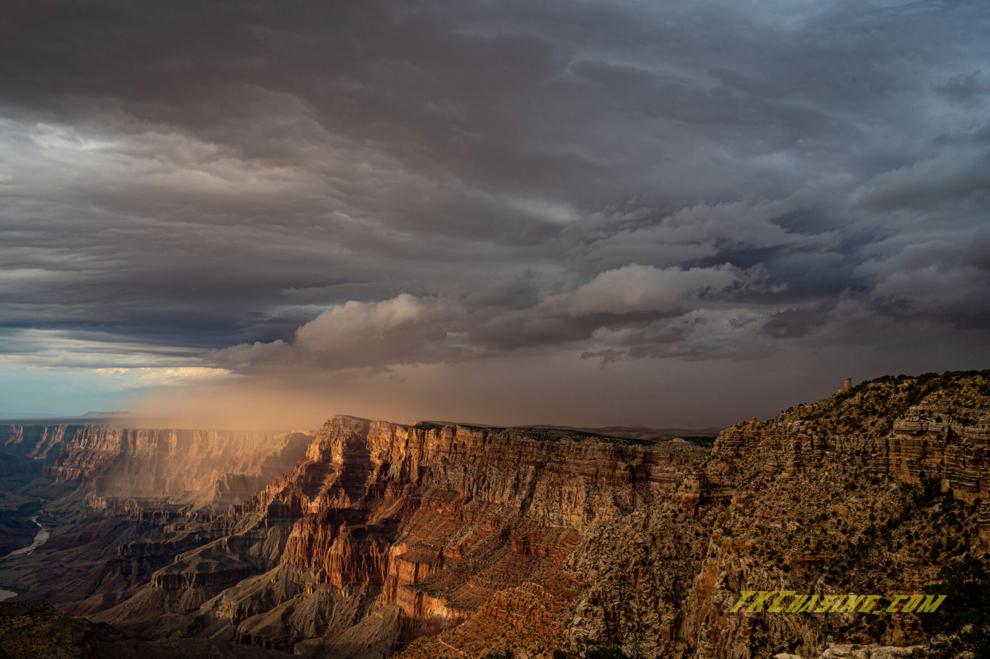 "This summer I decided to spend my whole summer on the road. I wanted to live a dream five years in the making. I decided against getting an actual paying summer job to chase storms, visit national parks and explore the country from the east coast all the way to the west coast," Knepshield said. "I withdrew my life savings and started off on May 16, 2021, and made it back to my apartment in Greensboro on August 6, 2021. No amount of money in the world would make me happier than this trip did. I met a ton of amazing people along the way, some of whom I still talk to and will talk to in the future."  
As Knepshield embarked on his new journey, it came as no surprise to those around him. 
"In 2008, Storm Chasers on the Discovery channel came on, and the people in the show were going out to Tornado Alley. At the age of eight I was fascinated by what they did and told myself I'd do it too when I was able," Knepshield said. "Nothing was going to stop me but myself, and with all the knowledge I developed since then, I knew I was ready."
Knepshield had originally planned his first storm chase in 2020 but COVID forced him to postpone those plans until this year. 
"Nothing always goes as planned, but I packed a bag and spent the first two weeks in Texas to chase in the plains of Tornado Valley," Knepshield shared. "My first-day chasing was a moderate risk day, and I was able to watch this little cloud turn into a giant beautiful bell-shaped supercell. One hell of a first chase." 
Dedicated to chasing storms all around the country, Knepshield found himself driving for 14 days straight while staying in his car and waking up at 6 a.m. every morning to begin his chase. "I was thankful enough to have caught five tornadoes, lots of structure, and a ton of hail. Since the plains are flat, it is less dangerous to chase out there. This was my first year chasing on the plains, and it was something I dreamed about since I was in grade school. Finally, I felt like I was ready to tackle the challenge, and sure enough, I was ready. One of the best two weeks in my life."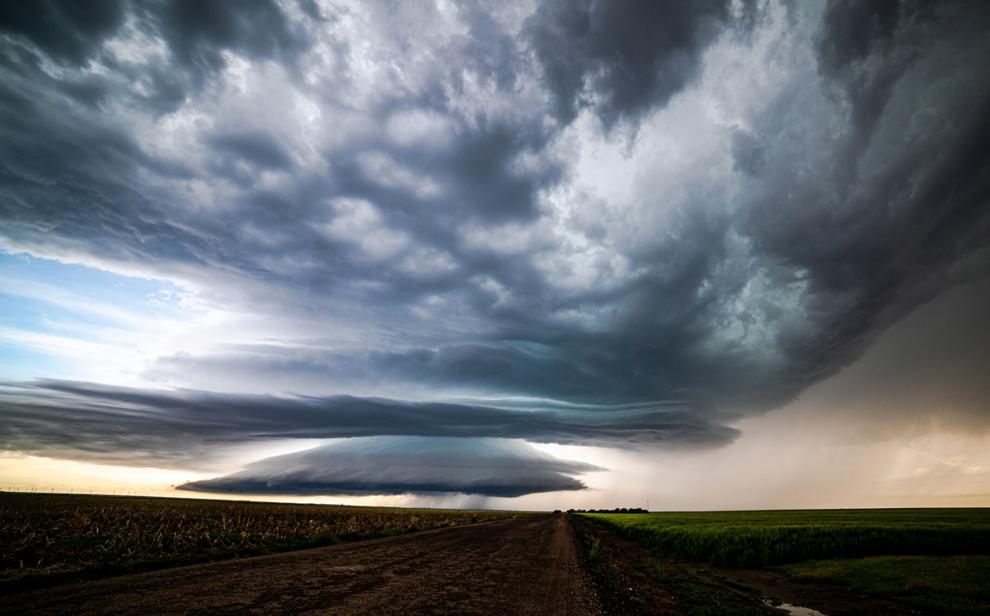 Knepshield went on a road trip the following month and spent most of his time in Arizona for the Monsoon season. "For most of my trip, I traveled solo, but was lucky enough to meet other chasers along the way and formed those connections as I continued forward. At one point, my dad joined me on his first chase and we ended up in Navajo Point. We went out there to catch some lighting and came back with a haboob overtaking the Grand Canyon. It is so rare and one of the most remarkable experiences," Knepshield shared. "Once I chased a whole day in Buckeye, Arizona with my favorite photographer Mike Olbinski and caught a gnarly downburst chain. It just kept forming and dumping a ton of rain in this area. Gave me more appreciation for rain chasing with him."   
Heading back home after about two and a half months on the road, Knepshield shared some of his local experiences of storm chasing. "North Carolina is a tough place to chase storms, but I have had some success from the Greensboro area. I caught a hailstorm in Randleman and almost got struck by lightning a few times," Knepshield said. "There was a moment during my trip where I had a similar encounter and heard a child call out to his mother whose hair began to rise from the static. I was scared at that moment because I knew we were a little bit too close."
While the storm-chasing season has come to an end, Knepshield knows it is only the beginning for him. "For as long as I live, I will continue storm chasing, so I decided to document my time and make it public for the world. I built my own brand and website where I shared my portfolios, my biography, and a blog that I just started up," Knepshield said. "I hope my brand is a haven for me to share everything I love and to connect with others who share the same passion as me. In that sense, you begin to form a team when chasing season is underway."
Passion is the main drive for most people in pursuing their dreams. For Knepshield, storm chasing is a fun yet dangerous passion that he'll chase for years to come.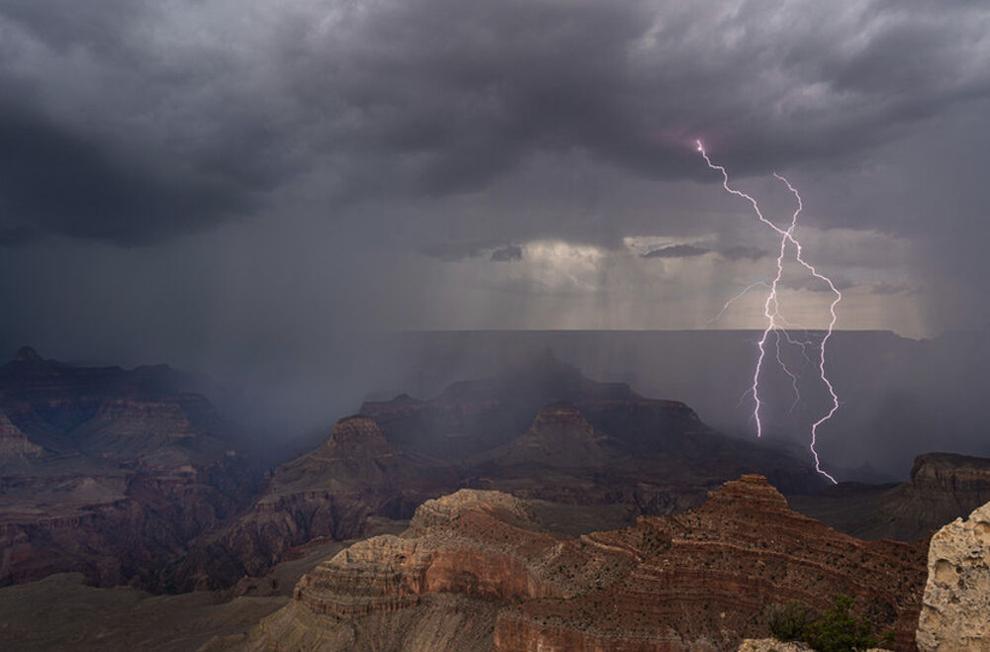 "I know the risk in what I do, so I continue educating myself, and learning what risks are worth it," he said. 
For more information, check out his website: https://www.tkchasing.com/bio, and social media platforms: https://linktr.ee/tknep3.