Triad artists will get their shot at some cold-hard cash and red-hot bragging rights this Saturday as Arts Uptown Greensboro gives them a chance to "Reign Supreme." 
Kick Ass Concepts and Arts Uptown Greensboro will host its Reign Supreme Art Battle on Saturday, October 15 in the city's Midtown district. The location, currently being withheld, will be announced on Friday to the expected 100 attendees. Doors open at 9 p.m. with the battle beginning at 9:30 p.m.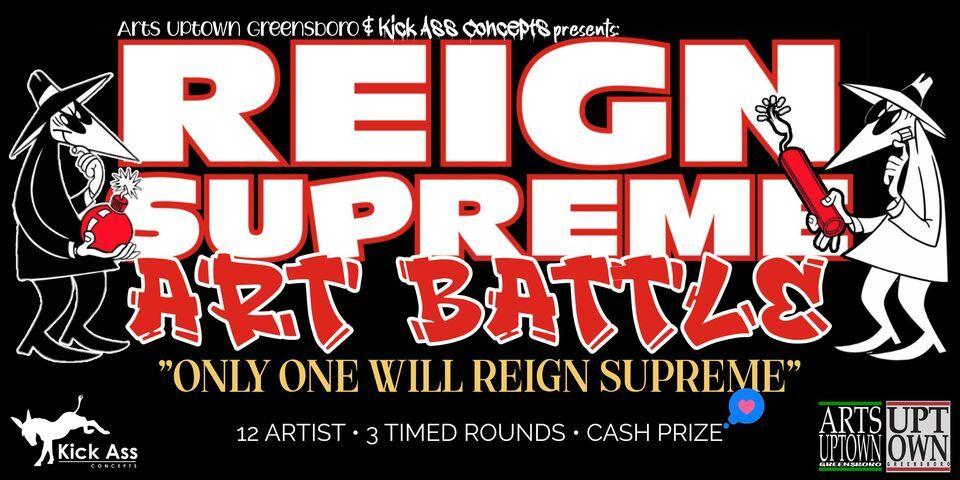 Co-organizer Joseph Wilkerson said the concept is something that he's wanted to do in the Triad for quite some time now, first in the form of an art bar. Wilkerson is instrumental in running Arts Uptown Greensboro, an organization designed to provide advocacy, cultural education and planning, fundraising and grant making, and training for the Uptown Greensboro area. 
"The art bar concept was a place for artists to come and hang out. A lot of times artists want to mingle with like-minded creatives and I didn't feel like we had that type of space here in Greensboro," he explained. "Obviously you can go to a club and be around "regular people" but where do the artists — the visual artists, the filmmakers, the actresses, and so forth — hang out. Needless to say, one of the events I was trying to put into this space was an art battle."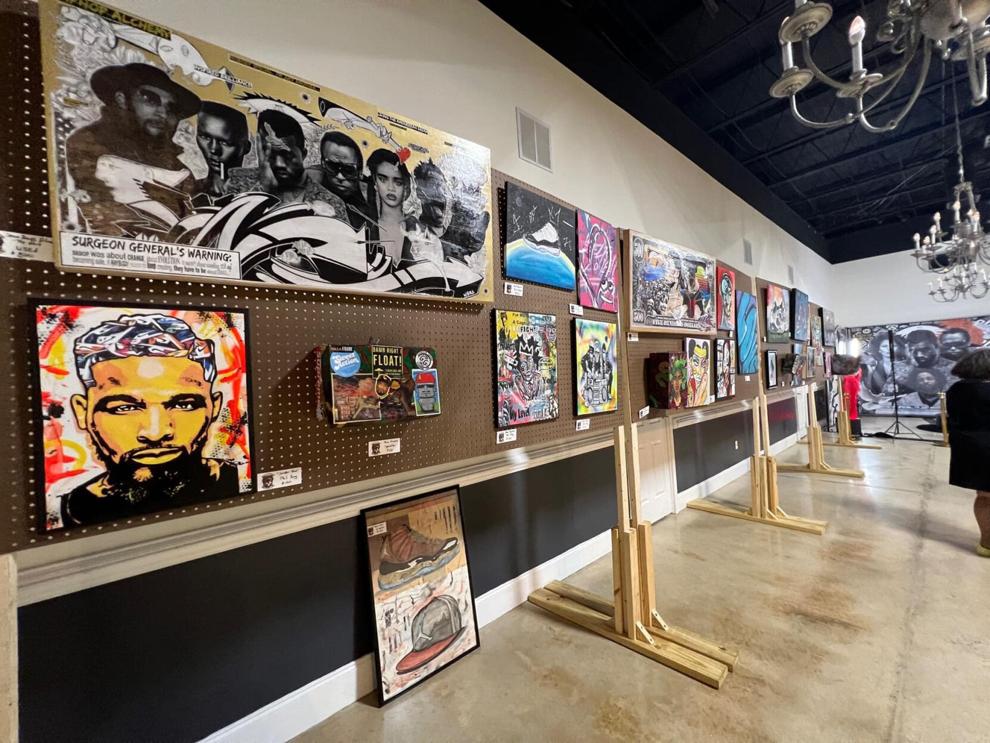 Wilkerson said that the battle gives the Triad area a chance to highlight its artists for the nation. 
"We want to distinguish ourselves from the pack of other potential art battles across the nation, but more specifically in the Triad area. We really left a void that we thought somebody else was going to fill and, as far as we can tell, nobody has done that," he said. "I think that this would be a differentiator between most paint, art battles with the nontraditional surfaces." 
Wilkerson was inspired to re-create the need for an artist battle from previous years following this summer's Sneaker Ball. 
"After the Sneaker Ball, I was looking at some of the videos and some of the pictures. Looking at the fact that we built our own art wall and people loved it. It was a reminder of what we used to bring to Greensboro when I had my gallery and art spaces. This allows artists to get recognition, network, and theoretically an opportunity for them to compete with their other fellow artists to see who's going to reign supreme in a fun environment. We're trying to find a way to really make this fun and exciting for both the artists as well as those that are going to be in attendance."
The live art battle will feature 12 artists in a battle competition through three timed rounds of 20 minutes with the artist's medium changing from canvas, wood, and to a plastic torso. The top three winners will receive a cash prize. 
Artists participating include:
@shanndy_land,
@artmanswag23,
@thehazeartcollection,
@mtheartyst,
@verareed2475,
@_goatart, 
@scopevision421,
@alex_btm,
@erranzart_xtra,
@dsartstudio_nc,
@the.mollette.effect
According to Wilkerson, there will be two 1st round; six artists in the 2nd round and the final round will feature the top three artists. The audience will vote on who moves on to the next round and will eventually choose the winner. Completed pieces will be available for sale by the competing artists, along with other works previously created.  
Wilkerson said that attendees could expect music, fun, food, and great art at the event.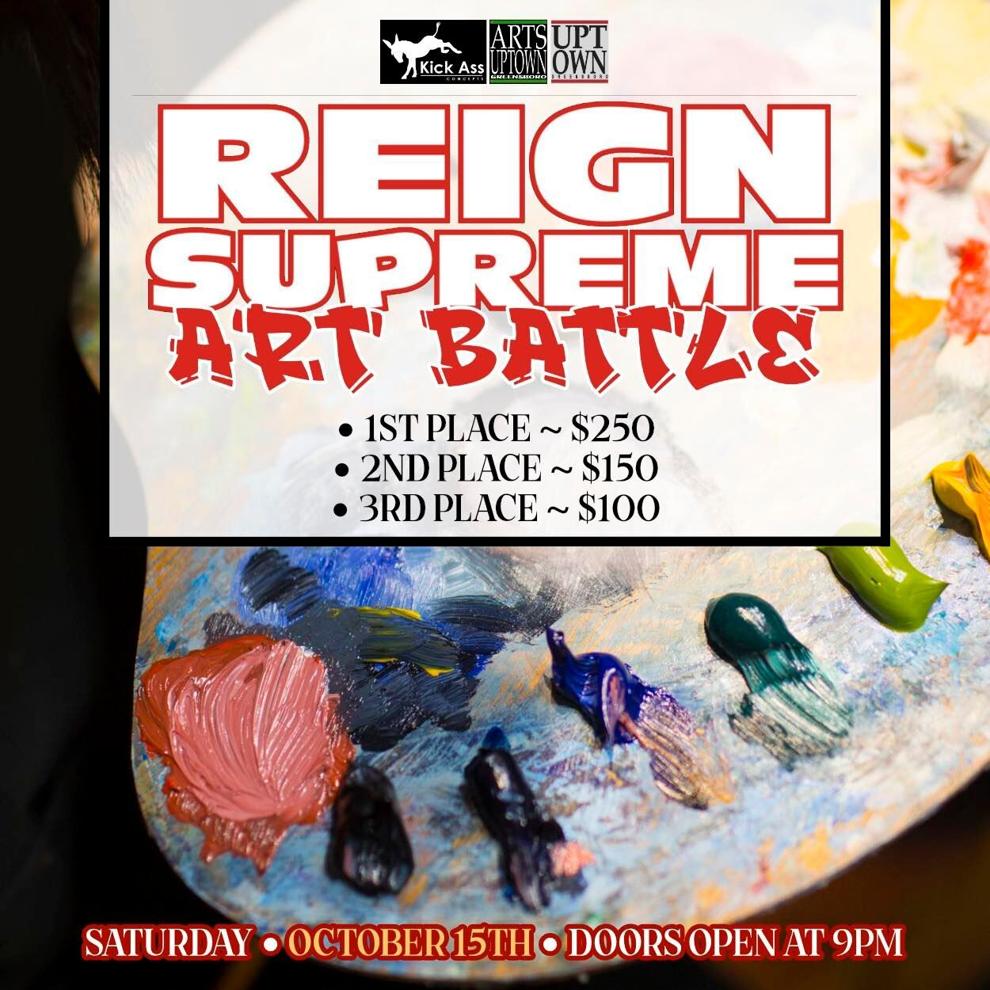 "Hopefully it will be an opportunity to just kind of hang out with some of their friends, their families, and artists. It's a real opportunity for the community to come out and see something that they rarely get to see in a competition format," he said.
Already off to a solid start, Wilkerson said that he's heard great feedback from the community about the event. He said that ticket sales have been going well.
"If you want to experience something new and fun, then this might be the type of event that you might want to check out. It's going to be a fun time," he said. Especially if you're an artist, I definitely would say come out and take a look for yourself, so when we do the next one, you'll know what to expect." 
Chanel Davis is the current editor of YES! Weekly and graduated from N.C. A&T S.U. in 2011 with a degree in Journalism and Mass Communications. She's worked at daily and weekly newspapers in the Triad region.