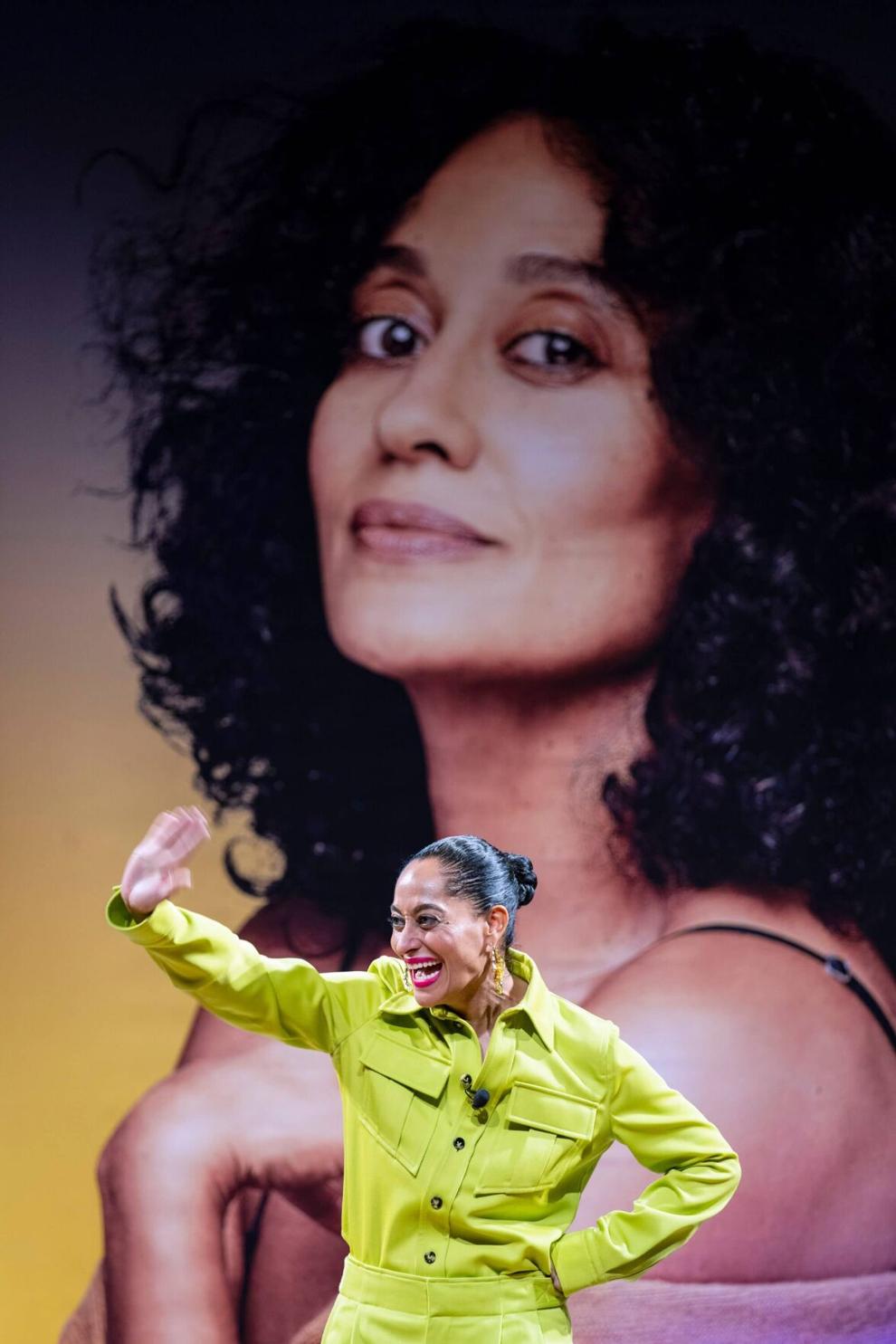 Actress, director, and producer Tracee Ellis Ross spoke to an excited crowd of students, community leaders, and Triad residents about her journey of empowerment at North Carolina A&T State University on Tuesday, October 4.
Kicking off the 2022-23 Chancellor's Speaker Series, Ross spoke to a sold-out Harrison Auditorium in a Q&A moderated by 1998 alumna Dr. Nicole Rankins focusing on women's rights concerning health, representation, success, and self-empowerment in the everyday lives of women.
"I like to share experience, strength, and hope. Really experience, my own experience, because I feel like I don't know what's best for you. We're all humans kind of fumbling along trying to figure out the right way to do things," Ross said when asked to give advice to the crowd. "What I love to do is share my own experience and really be transparent about that."
One of the things she told the crowd was to remember that they were worthy enough to take up space in rooms that may be difficult. She said that it was important to acknowledge the emotional cash that gets spent in the different facets of our lives and learn how to navigate them. 
"We are not only enough but we are worthy and powerful. Even though the world doesn't always mirror that back to us, that doesn't mean that it's not true," Ross said.
Ross is known for her roles as Joan in the series "Girlfriends" and most recently for her role as Rainbow Johnson in ABC's comedy series "Black-ish" and its spin-off, "Mixed-ish." Over the years she's been seen in numerous television, short and feature films including "Private Practice", "CSI," "The High Note" and "Portlandia." She's received numerous awards including a Golden Globe, numerous NAACP Image Awards, and special honors by Women in Film with the 2017 "Lucy Award for Excellence in Television," and during the 2016 ESSENCE Black Women in Hollywood Luncheon with the "Fierce and Fearless" award.
In the fall of 2019, Ross launched her own hair care line Pattern Beauty that is currently being sold at Target, Ulta Beauty, and Sephora.
Ross is the co-founding signatory of the Time's Up social movement and has joined forces with the Essie Justice Group, an organization designed to end mass incarceration and the impact that it has on women and families.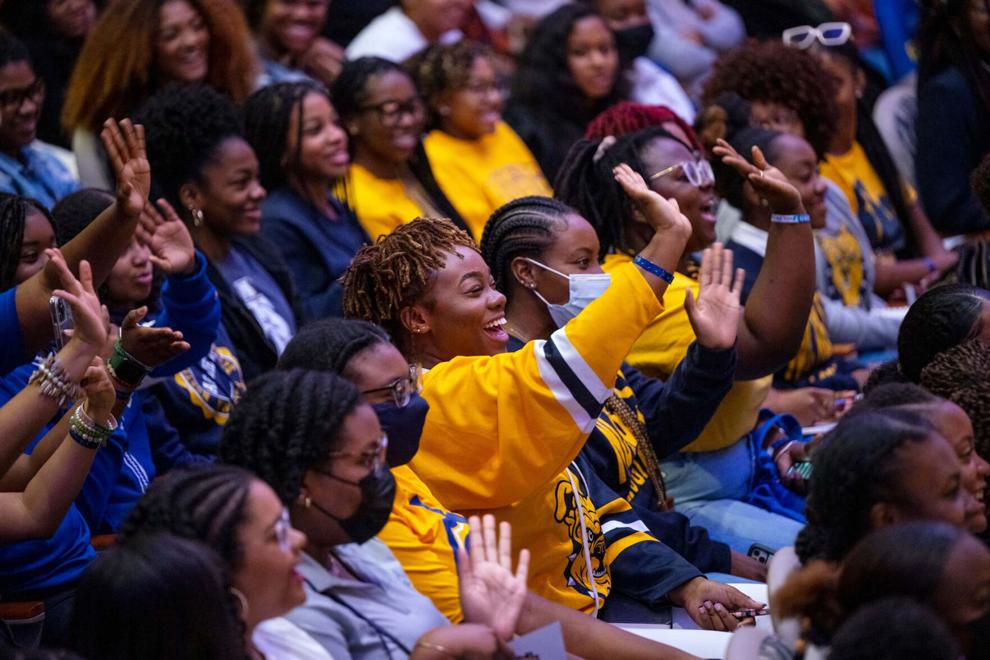 When speaking about her 10-year journey in launching Pattern Beauty, Ross said, "every time I got a no, I got clearer about the vision."
"You don't have to study to be a CEO, you just have to do the work." 
She encouraged those looking into entrepreneurship to be intentional and purposeful about what they were doing, including showing the world who they would like to be. 
"You don't have to know everything, you just need to ask the right questions and be a good listener," Ross said.
When speaking about the recent Roe V. Wade Supreme Court reversal, Ross said "the news rocked me to the core." She said that she was in London when the announcement was made and had to journal her way through the news. 
"I'm very aware that a fundamental aspect of my freedom has been taken away," she read from her initial thoughts on the subject. "This SCOTUS decision isn't about protecting life, it's about control and power."
She went on to remind the crowd that there is collective power in speaking up about human suffering and women's rights. She said that it's important to gain the right information and tools to combat fear.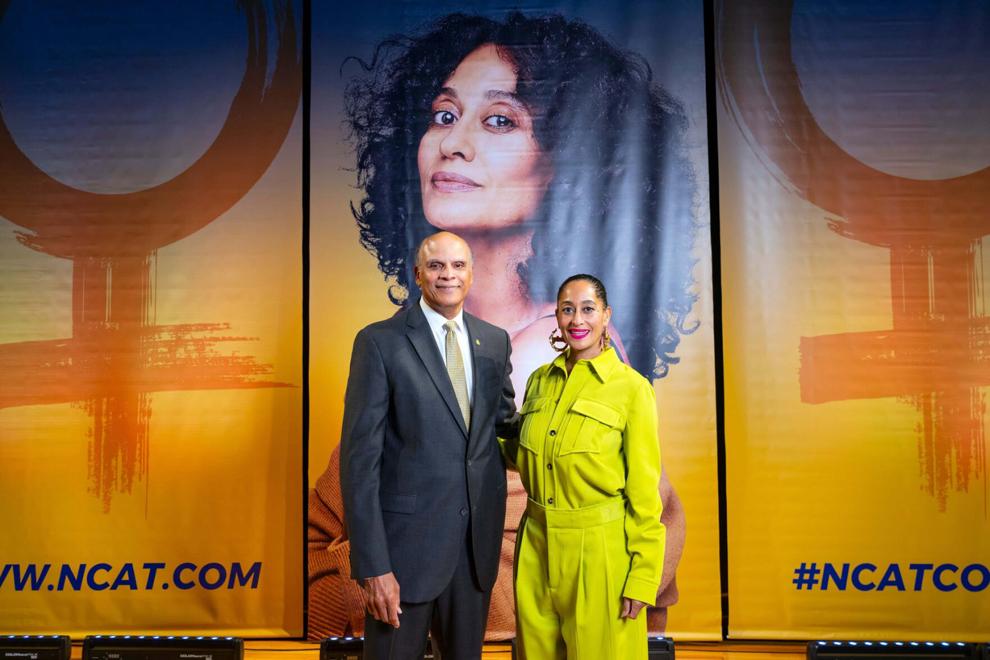 "That's part of how we are empowered. If I get information, the fear starts to lessen. The fear starts to dissipate so that I can actually make an informed decision from an empowered place," she said. 
Ross also discussed how she has evolved and found her own worth while working in the entertainment industry before she began taking questions from the crowd. She said it is important to be intentional about your future and advocate for others. 
"My freedom is inextricably tied to yours and others," she said. "My feelings are not facts, they are the truth of my experiences." 
She ended the night by saying that listeners should not compare themselves to others because the path is different for each individual. 
"Don't compare your insides to other people's outsides. Genuinely make space for yourself in the world and honor your heart. Don't live a life that's anyone's but your own." 
Chanel Davis is the current editor of YES! Weekly and graduated from N.C. A&T S.U. in 2011 with a degree in Journalism and Mass Communications. She's worked at daily and weekly newspapers in the Triad region.