Winston-Salem Symphony Announces Guest Conductors
WINSTON-SALEM, N.C. (NOVEMBER 9, 2021) – The Winston-Salem Symphony today announced an exciting slate of guest conductors for the 2021–22 season. The Symphony's season began in October with a Classics Series concert under the baton of guest conductor Nicholas Hersh and will continue this month with amazing artists on the podium. Guest conductors in November can be seen on the next Classics Series concert, Wild Dreams, led by Carolyn Kuan and the first Pops Series concert, A Carolina Christmas, under the direction of William Henry Curry. 
"We are incredibly lucky to have such a talented and diverse group of conductors leading the orchestra this season," said Winston-Salem Symphony President and CEO Merritt Vale. "Each of these artists is highly accomplished and brings a unique background and perspective to the music. As we return to live concerts with in-person audiences this season, there is no better way to showcase everything that a live orchestra can do than by welcoming these rising stars and established orchestral leaders to Winston-Salem."
In addition to guest conductors, concerts also will feature the Symphony's own Chorus Director Christopher Gilliam and Assistant Conductor Karen Ní Bhroin. Gilliam will conduct the Winston-Salem Symphony Chorus for the concert Soul of the World: A Hymn to St. Cecilia on November 21 and for the annual performance of Handel's Messiah on December 7. Ní Bhroin will lead the Pops Series concert featuring the Steep Canyon Rangers on February 5, Concert for Community on February 26, and two concerts in the Ignite Family Series. She also will take a turn at the podium along with guest conductors for A Carolina Christmas and the January Classics Series concert.
Wild Dreams (Classics Series)
November 13, 2021 at 7:30 PM
November 14, 2021 at 3:00 PM
Stevens Center of the UNCSA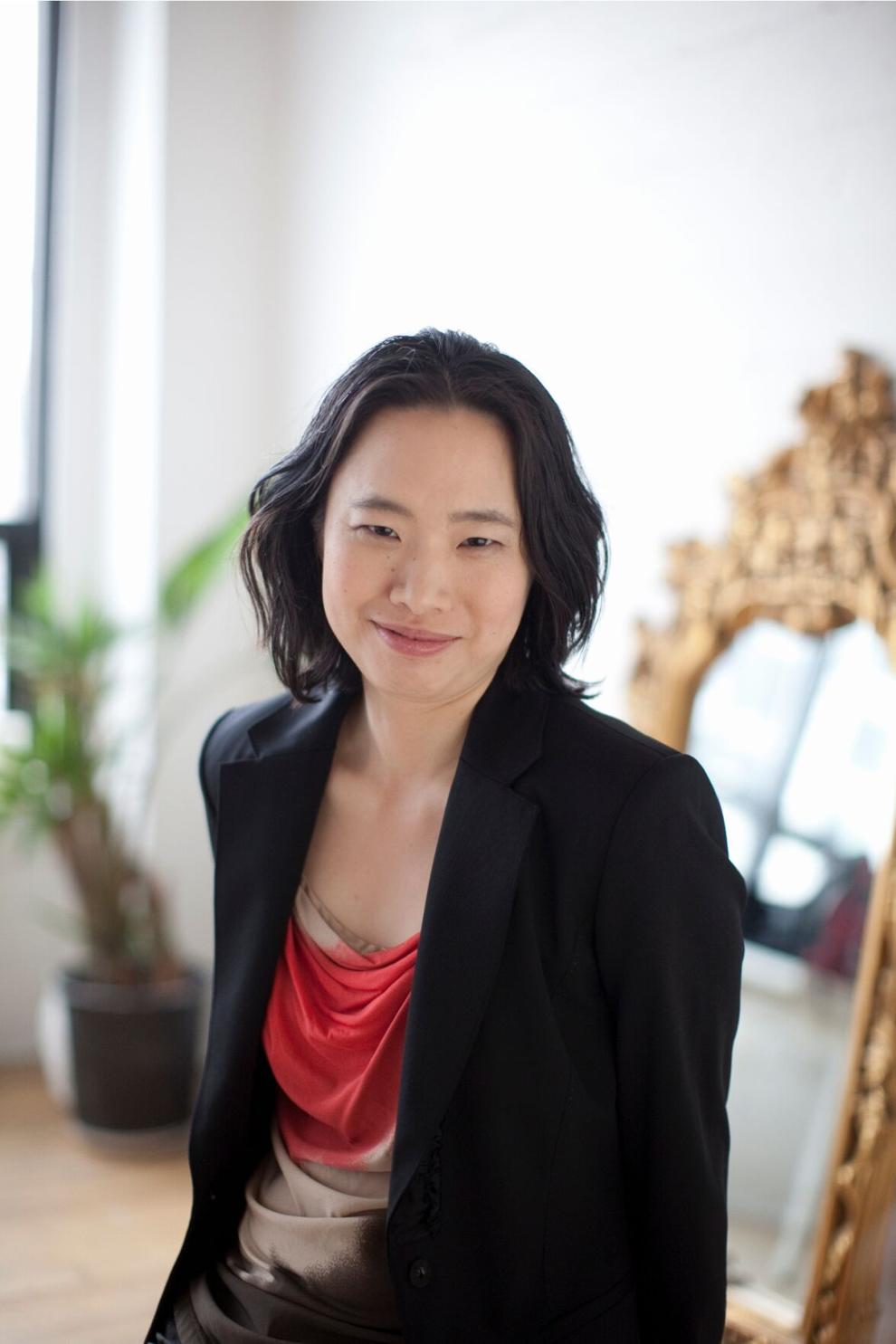 Carolyn Kuan, Conductor
Michael Lewin, Piano
Carolyn Kuan will lead the Winston-Salem Symphony in a concert featuring the North Carolina premiere of Laura Karpman's All American, Mendelssohn's "Italian" Symphony, and Brahms's Piano Concerto No. 1. Recognized as a conductor of extraordinary versatility, Carolyn Kuan has enjoyed successful associations with top tier orchestras, opera companies, ballet companies, and festivals worldwide. Her commitment to contemporary music has defined her approach to programming and established her as an international resource for new music and world premieres. Appointed Music Director of Connecticut's Hartford Symphony Orchestra in 2011, she has signed a renewal contract through May 2024. Carolyn Kuan's previous positions include Assistant Conductor of the North Carolina Symphony; Associate Conductor of the Seattle Symphony Orchestra; Artist-in-Residence at the New York City Ballet; and Assistant Conductor for the Baltimore Opera Company. In her 2012 debut album for the Naxos label, Ms. Kuan conducted the New Zealand Symphony Orchestra in various works by Chinese composers.
A Carolina Christmas (Pops Series)
November 27, 2021 at 7:30 PM
November 28, 2021 at 3:00 PM
R.J. Reynolds Auditorium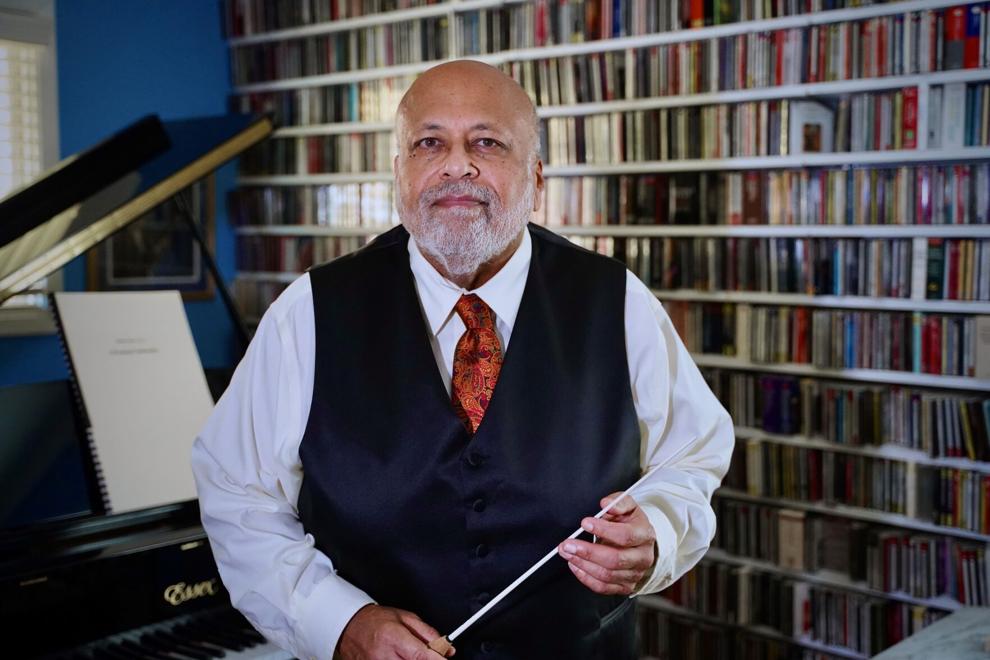 William Henry Curry, Conductor
Karen Ní Bhroin, Conductor
Camel City Jazz Orchestra, Guest Artists
Timothy McDevitt, Vocalist
William Henry Curry takes the baton to continue the family-favorite holiday tradition of A Carolina Christmas along with the big band sounds of the Camel City Jazz Orchestra. Curry was appointed Music Director and Conductor of the Durham Symphony on May 7, 2009 and is the only African American to ever be music director of a professional symphony orchestra in the southern United States. For 20 years, Maestro Curry was the Resident Conductor and Summerfest Artistic Director of the North Carolina Symphony. He came to the North Carolina Symphony by way of New Orleans where he served as Resident Conductor of the New Orleans Symphony. A native of Pittsburgh, Curry started conducting and composing music at age 14. His first major appointment was at age 21 when he was named Assistant Conductor of the Richmond Chamber Orchestra. On the same day, he was called in to replace a conductor who suddenly became ill for a performance of Beethoven's Ninth Symphony. Maestro Curry's unexpected debut was hailed by the critics and audience alike.
Celebrate! (Classics Series)
January 8, 2022 at 7:30 PM
January 9, 2022 at 3:00 PM
Stevens Center of the UNCSA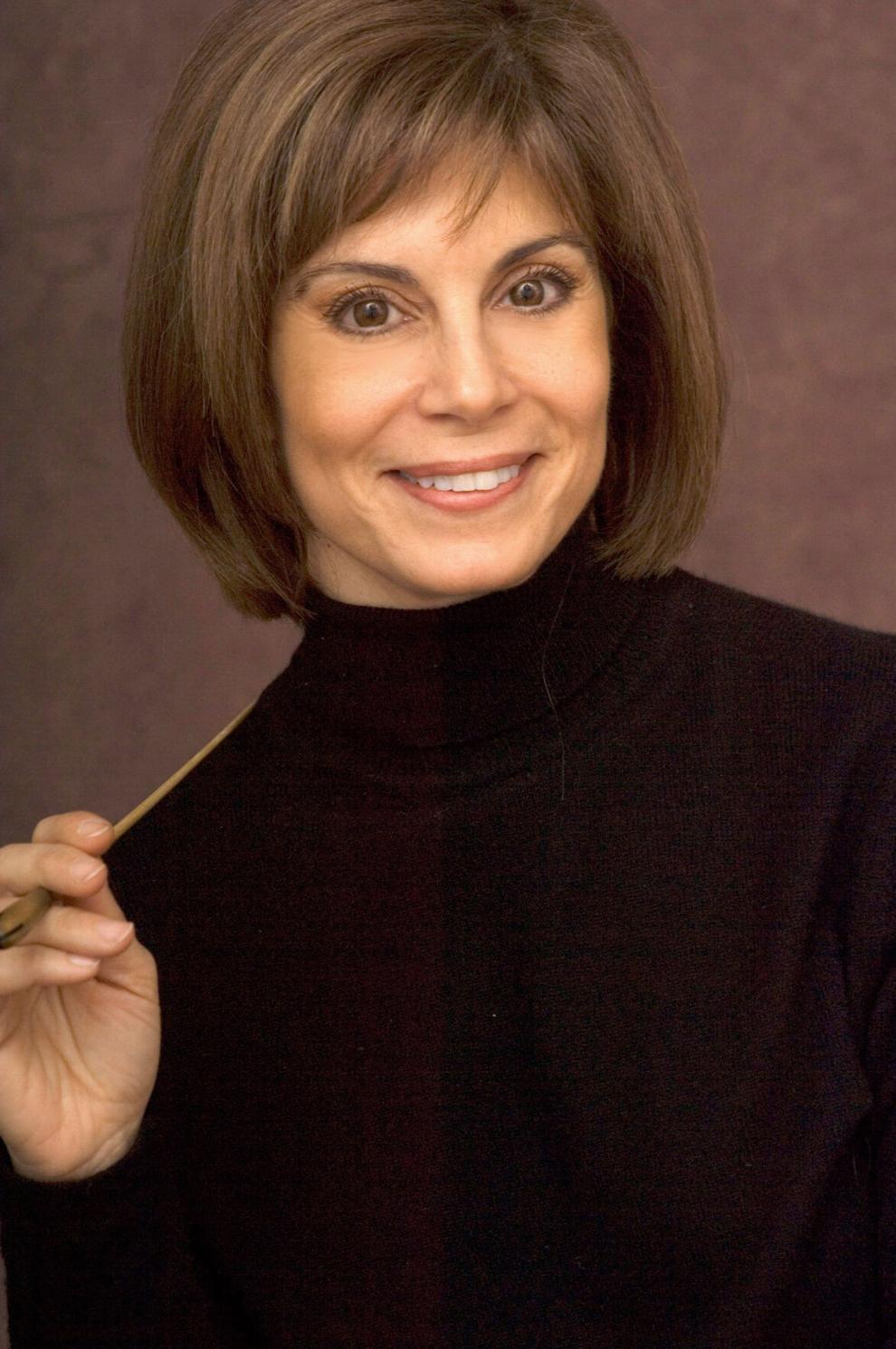 JoAnn Falletta, Conductor
Karen Ní Bhroin, Conductor
Alexandra Dariescu, Piano
Kick off the Winston-Salem Symphony's 75th anniversary in 2022 with multiple Grammy Award-winning conductor JoAnn Falletta in a celebratory concert featuring Shostakovich, Grieg, and Tchaikovsky. Falletta serves as Music Director of the Buffalo Philharmonic, and the Connie and Marc Jacobson Music Director Laureate of the Virginia Symphony, Principal Guest Conductor of the Brevard Music Center and Artistic Adviser to the Hawaii Symphony. She was recently named one of the "Fifty Great Conductors," past and present, by Gramophone Magazine, and is hailed for her work as a conductor, recording artist, audience builder, and champion of American composers. Upon her appointment as Music Director of the Buffalo Philharmonic, Falletta became the first woman to lead a major American ensemble and has been credited with bringing the Philharmonic to an unprecedented level of national and international prominence.
Branford Marsalis (Classics Series)
March 5, 2022 at 7:30 PM
March 6, 2022 at 3:00 PM
Stevens Center of the UNCSA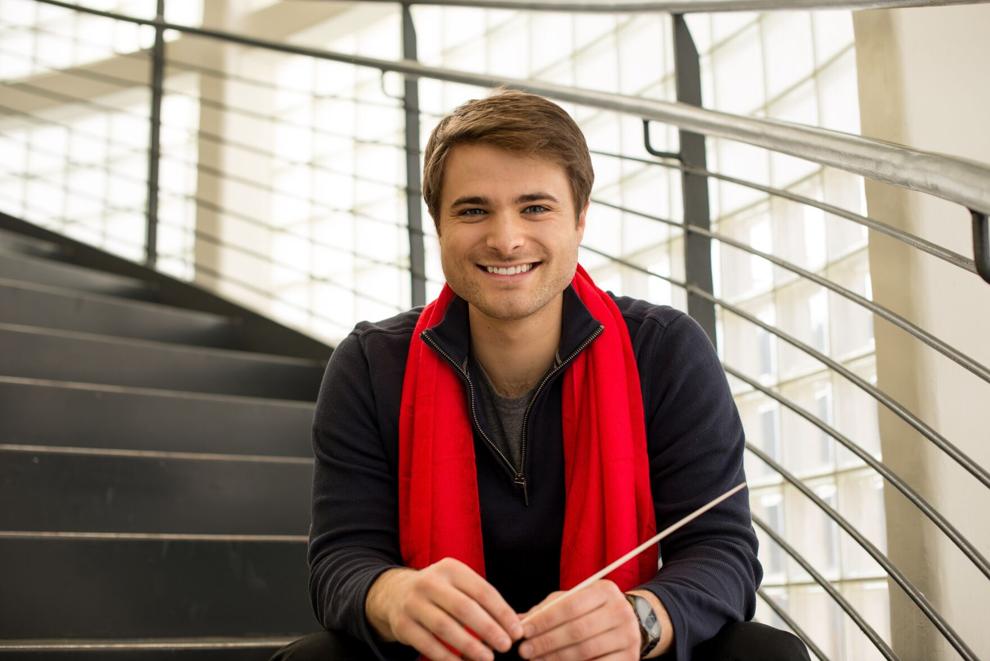 Stephen Mulligan, Conductor
Branford Marsalis, Alto Saxophone
Former Winston-Salem Symphony Assistant Conductor Stephen Mulligan returns to North Carolina for a concert featuring Branford Marsalis performing the John Adams Saxophone Concerto along with music by George Gershwin and William Grant Still. Mulligan recently concluded his tenure as Associate Conductor of the Atlanta Symphony Orchestra and Music Director of the Atlanta Symphony Youth Orchestra. Mulligan served as a Dudamel Conducting Fellow with the Los Angeles Philharmonic in the 2018-19 season, leading the orchestra on the Toyota Symphonies for Youth series and assisting Music Director Gustavo Dudamel. From 2014-16, Mulligan served as Assistant Conductor of the Winston-Salem Symphony and Music Director of the Winston-Salem Symphony Youth Orchestras Program.
The Sounds of Cinema: Heroes & Villains (Pops Series)
April 9, 2022 at 7:30 PM
R.J. Reynolds Auditorium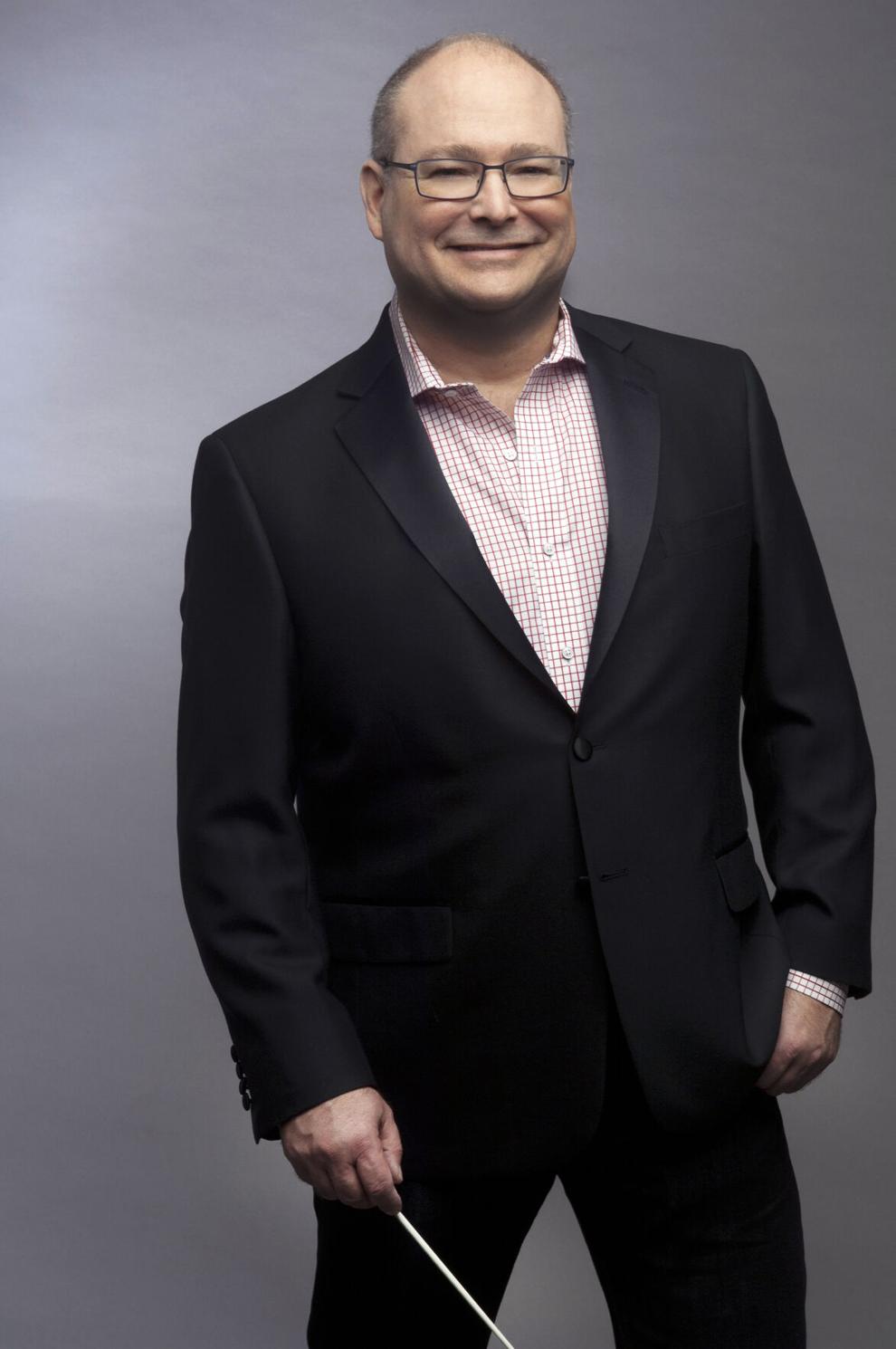 Stuart Chafetz, Conductor
From the Avengers to Bond and from the Joker to the Godfather, conductor Stuart Chafetz will bring the music of big screen heroes and villains to the orchestra stage. Stuart Chafetz is the Principal Pops Conductor of the Columbus Symphony and the newly appointed Principal Pops Conductor of the Chautauqua and Marin Symphonies. Chafetz, a conductor celebrated for his dynamic and engaging podium presence, is increasingly in demand with orchestras across the continent and this season Chafetz will be on the podium in Winston-Salem, Detroit, Houston, Milwaukee, Naples, Philly Pops, Cincinnati Pops, Pittsburgh, San Diego, and Winnipeg. In the summers, Chafetz spends his time at the Chautauqua Institution, where he conducts the annual Fourth of July and Opera Pops concerts with the Chautauqua Symphony Orchestra in addition to his role as that orchestra's timpanist.
The Creation (Classics Series)
April 23, 2022 at 7:30 PM
April 24, 2022 at 3:00 PM
R.J. Reynolds Auditorium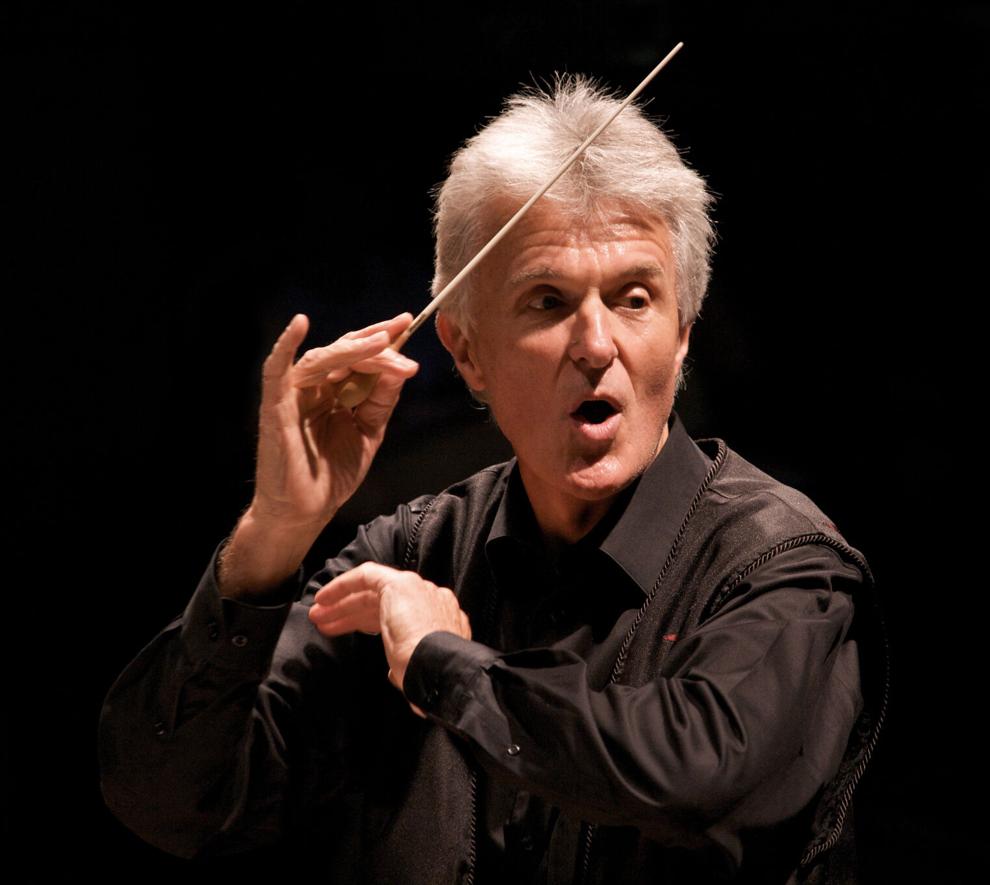 Simon Carrington, Conductor
Christopher Gilliam, Chorus Master
Winston-Salem Symphony Chorus
Simon Carrington will lead the Winston-Salem Symphony Chorus and orchestra as they bring Haydn's rich oratorio The Creation to life. Carrington, a Yale University professor emeritus, has enjoyed a long and distinguished career in music, performing as singer, double bass player and conductor, first in the United Kingdom where he was born and then in the United States. From 2003 to 2009, he was professor of choral conducting at Yale University and director of the Yale Schola Cantorum, a 24-voice chamber choir that he brought to national and now international prominence. Among his many students and protégés was current Winston-Salem Symphony Chorus Director Christopher Gilliam, who studied with Carrington in graduate school. Prior to coming to the United States, Simon Carrington was a creative force for 25 years with the internationally acclaimed British vocal ensemble The King's Singers, which he co-founded at Cambridge University. He gave 3,000 performances at many of the world's most prestigious festivals and concert halls, made more than 70 recordings, and appeared on countless television and radio programs, including nine appearances on the Tonight Show with the late Johnny Carson. He keeps up an active schedule as a freelance conductor and choral clinician, leading workshops and master classes around the world.
The Happy Concert (Classics Series)
May 21, 2022 at 7:30 PM
May 22, 2022 at 3:00 PM
Stevens Center of the UNCSA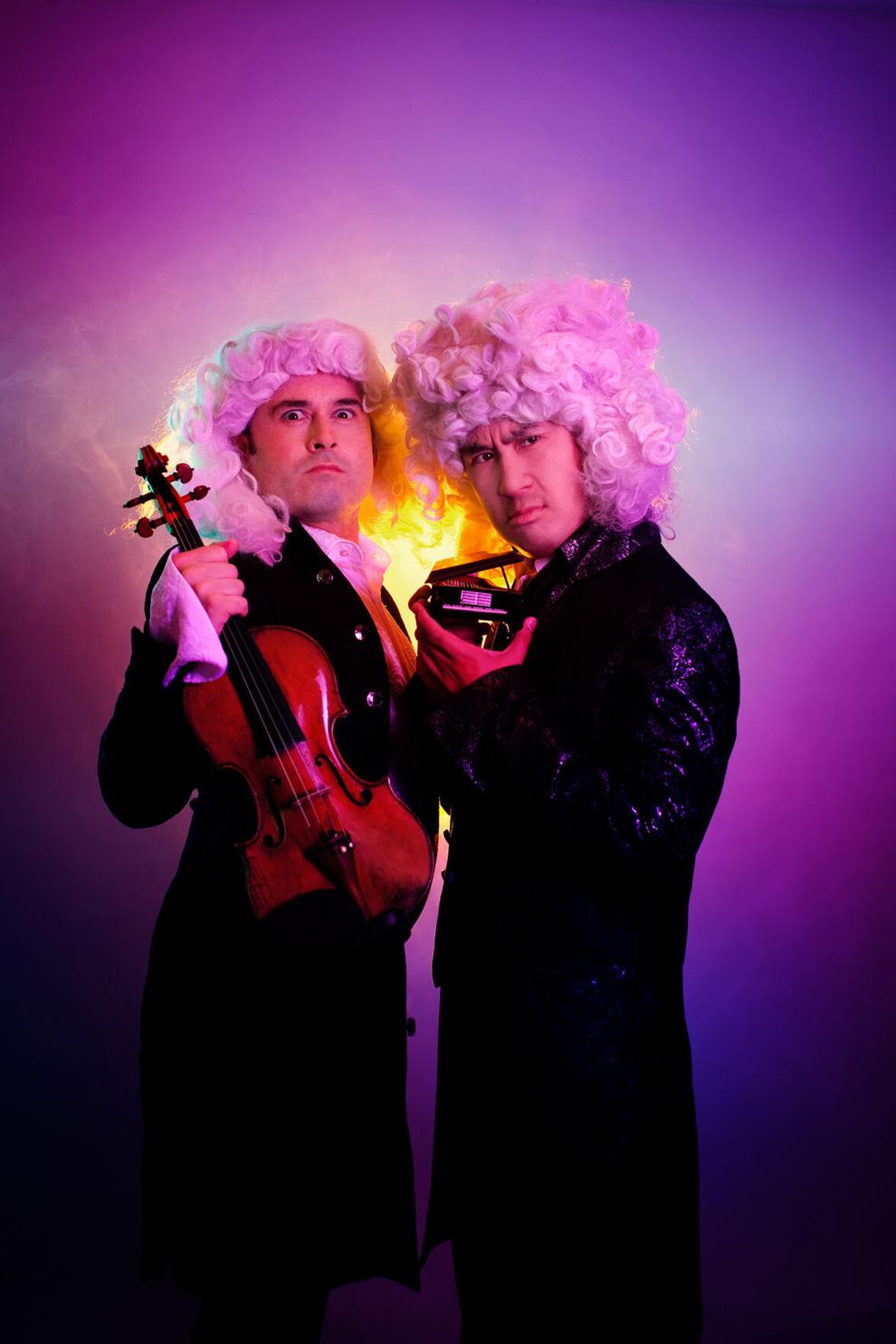 Igudesman and Joo, guest artists and conductors
Violinist Aleksey Igudesman and pianist Hyung-ki Joo will showcase their talents as performers, comedians, and conductors all at once in this unique and hilarious conclusion to the Winston-Salem Symphony's 2021-22 season. Igudesman and Joo have taken the world by storm with their theatrical shows. Combining comedy with music—their clips on YouTube have gathered over 45 million hits—they have appeared on many of the world's biggest stages and have been invited to perform with orchestras such as the New York Philharmonic, Chicago Symphony Orchestra, L.A. Philharmonic, London Philharmonic, Tonhalle Orchester Zürich, and Orchestra dell'Accademia Nazionale di Santa Cecilia to name but a few. Individually, Aleksey Igudesman has worked with Academy Award-winning Hollywood composer Hans Zimmer, and Hyung-ki Joo was chosen by Rock and Roll Hall of Fame inductee Billy Joel to arrange and record Joel's solo piano compositions on a CD which reached #1 on the Billboard Charts.
For tickets and full biographies of guest conductors, please visit wssymphony.org. Tickets can also be purchased by calling the Symphony Box Office at 336-464-0145.
About the Winston-Salem Symphony - Established in 1946, the Winston-Salem Symphony is celebrating its 75th anniversary and is proud to be one of the Southeast's most highly regarded regional orchestras. Today, the Symphony inspires listeners of all ages throughout the North Carolina Piedmont Triad with a variety of concerts, education programs, and community engagement initiatives each year. 
The Symphony's 2021–22 performance season, aptly entitled Kaleidoscope, celebrates everything that a live orchestra can be and every color that it can create. The Classics Series includes a wide range of powerful music showcasing virtuoso guest artists, orchestral masterworks, recent compositions by living composers, and much more. The Music that Pops Seriesincludes crowd-favorites Steep Canyon Rangers, the return of A Carolina Christmas, and a celebration of film music. As part of the 2021-22 season, the Winston-Salem Symphony is launching the IgniteFamily Series, which is an interactive experience created for the whole family. Subscriptions and single tickets are on sale now and can be purchased online at wssymphony.org or by calling the Symphony Box Office at 336-464-0145.
The Symphony is supported by Season Presenting Sponsors Truist, and Bell, Davis & Pitt, P.A.; 75th Anniversary Season Sponsor Betty Myers Howell; Symphony Unbound PresentingSponsors Chris and Mike Morykwas; the Arts Council of Winston-Salem/Forsyth County, the North Carolina Arts Council, and other dedicated sponsors. For more information, visit wssymphony.org.