Honoring the originators of the past of the Blues and those forging its future, the 37th Annual Carolina Blues Festival goes down May 20th at LeBauer Park.
Bringing artists like Charlie Musslewhite, Callie Day, and Little Pink Anderson in a revel of Blues, Gospel, and Piedmont Pickin' to downtown Greensboro, the festival serves as the annual paramount endeavor from the Piedmont Blues Preservation Society; and will officially cap off a jam-packed NC Blues Week.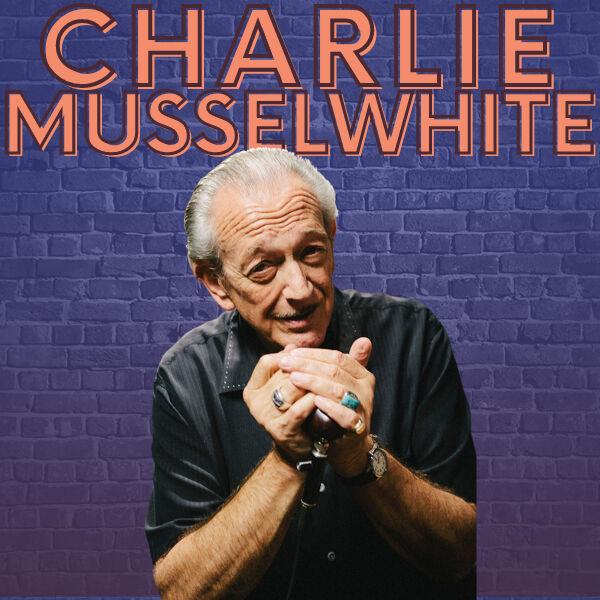 A longstanding group of Blues lovers, the PBPS is a "501c3 historical, educational, and charitable nonprofit dedicated to the preservation and presentation of the culture and music known commonly as the Blues." The group has dedicated itself to advocacy and exploration of ways "this form of music has evolved historically from the culture and experiences of African-Americans including work songs and spirituals." With a committed practice to representing Blues culture through education and outreach, focused on "historical accuracy and cultural authenticity."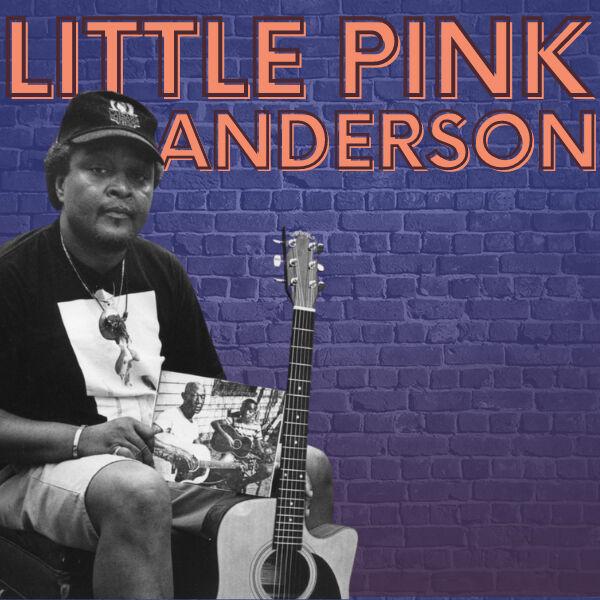 It's with those ideals that the PBPS echoes the theme of "Origination" across the 37th Annual Carolina Blues Festival–aiming to take attendees "back to the roots of Blues." As PBPS President Atiba Berkley, explained, "the theme 'Origination' was chosen by the board of trustees to acknowledge and honor the spirit of originators of blues music and participants of blues culture."
"To honor this legacy, PBPS has programmed an eclectic lineup of performers that demonstrates the variety of blues music performances with the intent to grow interest in and understanding of blues culture," he continued, turning to the latest round in the southeast's longest-running Blues festival. "It affords a unique opportunity to observe the range and depth of blues that inspired generations of blues players and was the beginnings of popular music as we know it today."
Celebrating originators of an original genre from which so much of the contemporary sonic sphere has derived, the Carolina Blues Festival has become an originator in its own right. From its own 1985 parking lot origins as the Carolina Blues & Gospel Festival at Friends Motor Lodge — the spirit invoked in that long-gone cheap motel carries on across 38 years.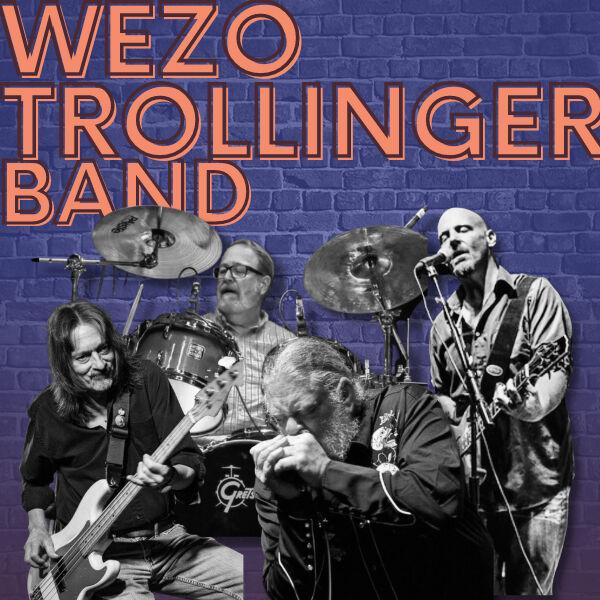 And in those years, the festival has grown from a stand-alone affair to being the cornerstone of a week-long celebration across North Carolina–with a formal proclamation as "NC Blues Week," to encompass the variety of programming, jams, and events in various venues around the state. 
As organizers note, "growing up ain't hard to do," in this instance. "NC Blues Week offers a variety of events to celebrate the origination of Blues and the Piedmont Blues Preservation Society both of which began with Piedmont-style guitar pickers and Gospel artists," they said. "There's something for everyone, including multiple farmer's markets, electronic music, virtual panels, live performances, and community Blues jams."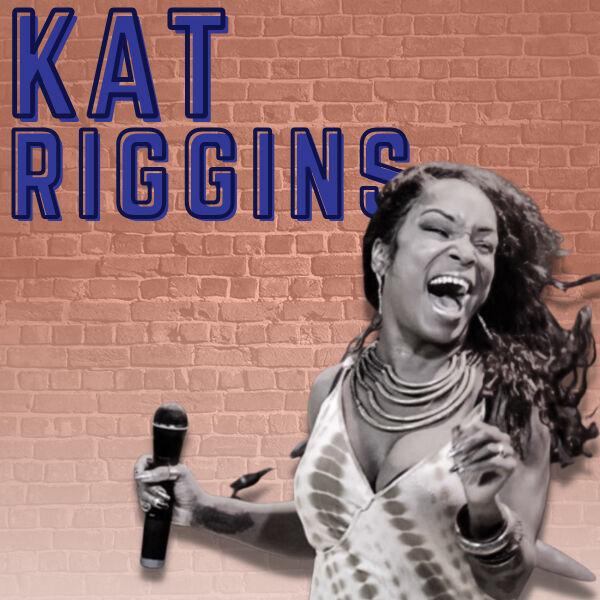 Already underway, NC Blues Week began with a breakfast serving of Blues & Greens, featuring performances by the Colin Cutler Trio at the GSO Farmer's Curb Market on May 13; followed by a Blues Groove Beat Battle that evening at Common Grounds Downtown, which matched producers and DJs to remix Blues tracks, highlighting the journey of the blues into the pop music spectrum. The 2023 battle was hosted by Winston-Salem State University's Hip-hop scholar and creative multi-hyphenate Chelli Broussard, who was joined by DJ Ena Pop on decks; with OC from NC, IllPo, and Skibo as featured judges.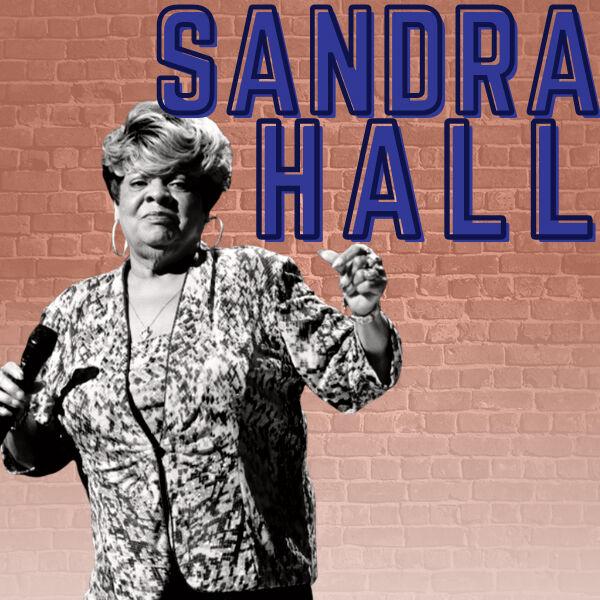 Over in Sanford, 2023 Carolina Blues Festival artist Alvin "Little Pink" Anderson performed at the unveiling of the Piedmont Blues Mural at Depot Park, which depicts Anderson's father, Pink Anderson, along with fellow legendary Piedmont Bluesman (and Sanford resident) Floyd Council. Known amongst Blues fans for their fingerpicking prowess, the pair holds influence spanning genres and generations, with the seminal psychedelic-Blues rockers, Pink Floyd, having taken their name from a portmanteau honoring the two originators. 
From originators to the next generation, the "Young, Black, and Blues" virtual discussion panel aimed to amplify voices, centered around those from women in the Blues community during the special Mother's Day session hosted on May 14, by musician and activist, Gaye Adegbalola. A Books and Blues Club Reading continued the virtual programming on May 15, with an all-ages open discussion focused around "Libba — The Magnificent Musical Life of Elizabeth Cotten," written by Laura Veirs and illustrated by Tatyana Fazlalizadeh; and "Muddy: The Story of Blues Legend Muddy Waters," by writer Michael Mahin and illustrator, Evan Turk.
The Dinner & a Dance Jam Blues Jam, Tuesday evening at the Blue Note Grille in Durham kicked off the midweek series of regular Blues Jams in the region. The Triad, Chuck Cotton, and Shiela Klinefelter host a jam on Wednesday at Ritchy's in Greensboro; Klinefelter also hosts a jam on Thursday at Saw Mill II. Thursday nights are for jamming, with the weekly PBPS Backbeat Blues Jams in Mt. Airy and Kernersville.
By Friday, festivities are gearing up, with an Official Carolina Blues Festival Pre-Party & Fundraiser at Joymongers Brewing in downtown Greensboro on May 19, with live performances from festival artists, the King Bees: Penny "Queen Bee'' Zamagni & Rob "Hound Dog'' Baskerville. Over in Lexington, PBPS will also host an evening with Bob Margolin at High Rock Outfitters. The Grammy-nominated blues guitarist and singer, also known for his time playing with Muddy Waters, will perform a special concert of songs while sharing the stories to celebrate the rich history of Blues within our region. 
Come Saturday, the 37th Annual Carolina Blues Festival reigns over Lebauer Park — Berkley, along with the whole of PBPS, is thrilled to once again celebrate Blues in the Carolinas — with artists from all over the southeast, with performances by Missippi's Charlie Musselwhite, Callie Day from Indiana, Florida Soulstress Kat Riggins, Atlantains Sandra Hall "Empress of the Blues" and The King Bees, Iowan Little Pink Anderson, the Triad's own Wezo/Trollinger Band, and Mama & The Ruckus fronted by Melissa McKinney from Asheville. "This festival is a testament to the vibrant Blues community in North Carolina," Berkley said, "and we're excited to showcase the talent of musicians from all over the country." He's also excited to share that celebration with folks all over the world through virtual livestream tickets available for purchase online. 
Folks around Greensboro can look forward to a post-festival dessert in the form of a Sunday afternoon Blues & Foods Market on May 21. The free event aims to celebrate the sounds of the Blues and offer a taste of regional flavors through food vendors and live music, 2 p.m.-6 p.m., in Center City Park, with performances from Appaloosa Redd, Tanner Lee, and a special second helping from Carolina Blues Festival artist, Mama and The Ruckus, to close out the festivities. 
While the Carolina Blues Festival itself comes but once a year, PBPS programming, like the Blues & Foods Markets, runs all year long. And its all part of the PBPS mission to "create and present educational programs, cultural presentations, and experiences authentically representing Blues culture fostering sustainability for that culture." 
Blues & Foods offers a schedule of free music events aimed at advocacy for arts and community. Vendors, food, and community resources are all set to the tune of live music during the monthly Sunday sessions at the Renaissance Shops at Phillips Avenue in Greensboro. The 2023 schedule runs 2 p.m.-6 p.m. on June 11, July 23, August 20, September 24, and October 22. 
Feeding the community is intrinsic to the PBPS mission and overall vision of promoting the continued origination of (and for) the originators. "To preserve, create, and sustain interactions with the Black American and North Carolina Blues traditions and to cultivate these interactions in communities-at-large with specific attention to Black communities by building Blues community, and supporting Blues culture and artists."
The impact of which reverberates throughout the cultural and physical community.  "We collaborate with other nonprofits and with regional and global businesses to highlight the Piedmont as a place to not only live but a place to experience rich culture," PBPS board members said. In practice, they've developed the Blues Equity Institute, an educational program that "investigates Black art Culture through a Blues lens." There's also the community outreach program that facilitates performances at PACE of the Triad and After Gateway. And the PBPS Backbeat Blues Jams run Thursdays at venues across the Triad, providing an open-space welcoming players of all skills to share and engage the oral traditions of teaching and playing Blues music. "Our services support public health issues, educational initiatives, and societal concerns while promoting local businesses, tourism, the arts, and education in the true spirit of the Blues community."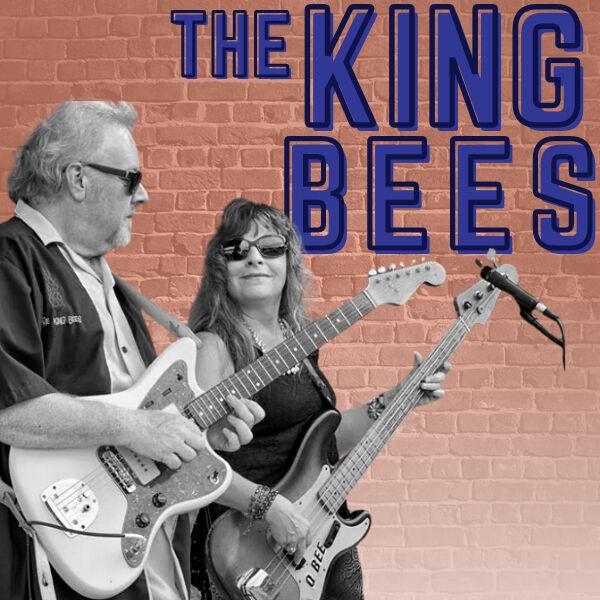 And spirits will come alive at the Carolina Blues Festival–spirits of the Blues and Triad musician communities intertwine through the Wezo/Trollinger Band. Centered around the guitar work of Jamie Trollinger and harmonica stylings from Mike "Wezo" Wesolowski, the group features staples of area artistry, including bassist Mark Bumgarner, Earl Austin on keys, and drummer Larry Carman.
"Their unique sound is in service to the searing guitar riffs of Trollinger and the harmonica expertise of Wezo who will be playing a special edition Megatone Harp amplifier that bears his name," festival organizers said. "These regional favorites are sure to move the crowd with their unique and infectious sound."  
A longtime fixture in the Blues community, Wesolowski brings the spirit and sound — as the namesake and designer of the Megatone Wezo Harp Amp used by the festival (and harmonica players worldwide). A 2006 recipient of the PBPS Keeping the Blues Alive Award, he's no stranger to the festival stage — nor the work of PBPS in general — his wife, April served on the PBPS Board of Directors.
At Megatone, he worked with tone scientist and engineer Dale Laslie (the audio wizard behind DJL Vintage Audio that's kept the spirit of Triad music alive through his repair work alone,) to design amplifiers specifically for harmonicas over the past 12 years — a process that culminates in the final Megatone Wezo Harp Amp hitting the festival stage. "We stopped building Harp Amps this year, mainly because of supply chain issues brought on during the pandemic," Wesolowski explained. "PBPS has kindly bought the amp as a gesture of Megatone's contribution to the local Blues scene–and it'll be available for other Harp players to use as part of their back line." Laslie and Megatone are also supplying amps for a variety of festival instruments — including Trollinger's guitar and Austin's piano.
Wesolowski himself is a Seydel Harmonica Endorsee, "they're the oldest built Harps in the world," he said–having carried the tunes of originators across various bands in the area since 1971 — one of which was with Bumgarner (who'd been a part of Jimmy Thackery's band) were playing the clubs as Trollinger (then too young to get into clubs) would hang around outside. "Being in a band with them years later is more than a thrill," Trollinger said.
While Blues remains a foundation of their set, the band doesn't "shelter under a certain style or sound," Trollinger noted. "We constantly push the boundaries looking for a new sound. Our writing generally stems from real past experiences. The good, and the bad."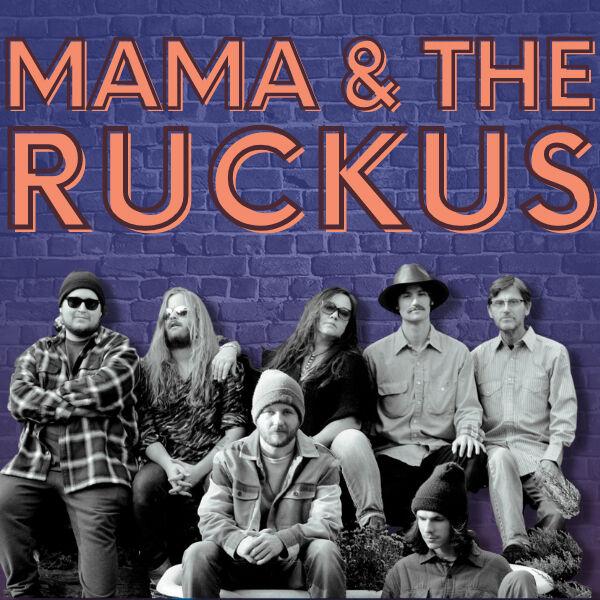 "The set focuses on original material from our last two albums, with one special Lonnie Mack cover," he continued, reinforcing their preference for original craft, and pointing to their two studio albums: the aptly named debut, "The Best Of Volume 3" and its follow-up, "Tequila & Gumbo The Lost Sessions."
Their song, "Super Power Mega Babe," written about Wesolowski's wife, appeared on the "Behind the Mask '' compilation from the Winston-based Virtual Village (a music-focused fundraising group for service workers during the pandemic shutdown). 
Tracked by Benjy Johnson at Earthtones Recording Studio in Greensboro — a space that's become something of a hub for award-worthy Blues this year. "We have a blast every time we work at Earthtones," Trollinger said. "Benjy makes it easy, to say the least. Very professional, and a class act." Wesolowski agreed. "Working with Benjy is great," he said. "I've known Benjy for years — he's a real pro and knows what he's doing. He actually used to be located in the same building as Megatone Amps — right next door." 
Johnson's praise is well-founded– the Greensboro-based audio-engineer is having quite the awards season, having worked on "Crown" by PBPS favorite and Carolina Blues Festival-veteran, Eric Gales–which snagged a nomination for Best Contemporary Blues Album at the 65th Annual Grammy Awards; along with a handful of nominations (including the B.B. King Entertainer of the Year Award, Song of the Year for "I Want My Crown," and Best Blues Rock Album) at the Blues Foundation's 44th Annual Blues Music Awards in Memphis. Johnson also worked on DaShawn Hickman's "Drums, Roots & Steel," which was nominated for BMA's Best Emerging Artist Album.
Accolades are nothing new for artists on the Carolina Blues Festival bill. 2023 Carolina Blues Festival performer, Kat Riggins, was nominated for Best Soul Blues Female Artist at the Blues Awards; and her album "Progeny" went up for Best Soul Blues Album. "Mississippi Son" from 2023 headliner, Charlie Musselwhite, earned a Blues Music Award nomination for Best Acoustic Blues Album; along with a Grammy nomination for Best Traditional Blues Album.
From honors to originators all across the Blues spectrum, the lasting legacy of the genre continues to unfold at the 37th Annual Carolina Blues Festival, on May 20th at LeBauer Park in downtown Greensboro.
NC Blues Week is happening now!
Katei Cranford is a Triad music nerd who enjoys spotlighting artists and events.