Registration is now open for students looking to learn to play banjo, mandolin, and guitar
(Yadkinville, NC) –With one semester of virtual learning under their belt, the Yadkin Arts Council is bringing their Junior Appalachian Musician Program back starting this January! The semester will feature Mandolin, Guitar, and Banjo lessons with the hopes of a hybrid virtual/in-person class structure.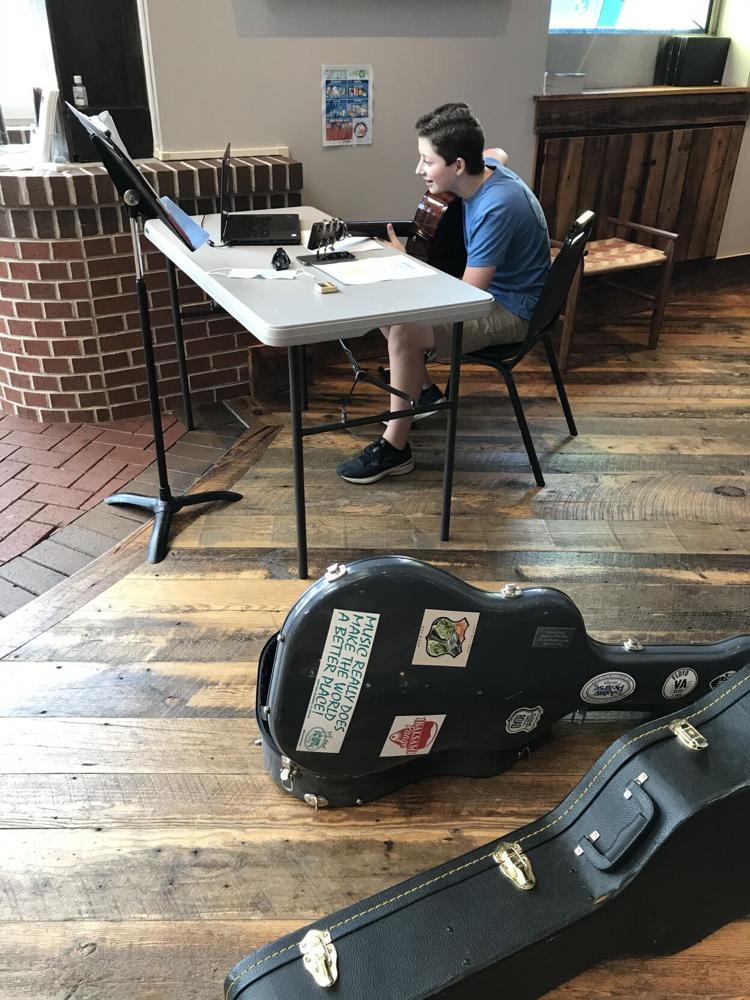 This after-school program, which is funded by the North Carolina Arts Council, not only teaches students how to play a Bluegrass instrument, but it actively engages and inspires pride and interest in the students learning about their own heritage and provides a community where they can come learn in a healthy community and form bonds with students they might not meet otherwise.  
The Arts Council will continue to host two sessions a week for this semester's classes. At the start of the semester, one session will be strictly lesson based where students will be in their own classes Zoom with their respective teacher and skill-level, and then the second session will feature group activities where all of the students will come together and learn, chat, and play games all at the same time to give a sense of community and give students an opportunity to interact face to face which is an interaction many have be deprived of since the middle of last March.  The hope is that students will be back in person by the middle of the semester, but the reality of that opportunity remains unknown. This will be another unique semester, but the Yadkin Arts Council staff and Junior Appalachian Musician Staff are committed to keeping this program viable to ensure its continued success.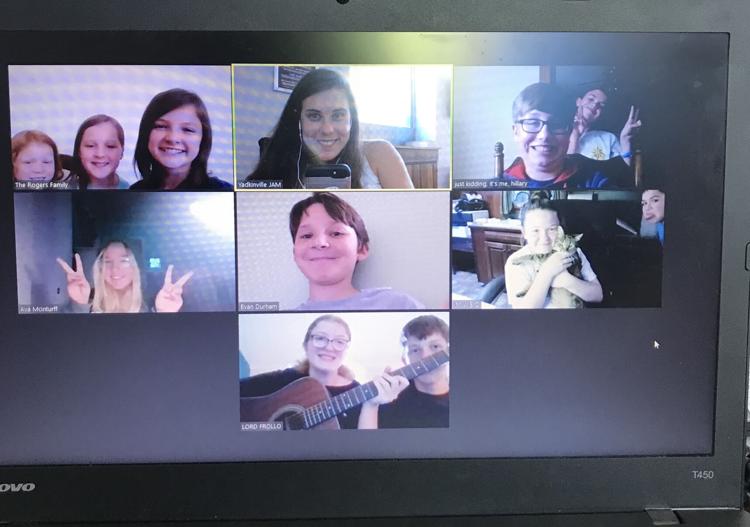 If there is any interest in registering for this program, call 336.679.2941 or email Erika@yadkinarts.org.
Additional Information
When: Tuesdays starting January 26 from 4-6pm
Cost: $37.50 for the semester (this is 50% discount from the normal full tuition amount)
Where: Yadkin Cultural Arts Center Plaza, 226 E. Main St., Yadkinville
For more information: Call 336.679.2941, visit us at yadkinarts.org/youth-programs/, or email Erika@yadkinarts.org.          
 About Junior Appalachian Musicians
JAM envisions a world in which all children have the opportunity to experience community through the joy of participating in traditional mountain music together.
Our mission is to provide communities with the tools and support they need to teach children to play and dance to traditional old time and bluegrass music.
We believe that children who are actively engaged in traditional mountain music are more connected and better prepared to strengthen their communities for future generations. For more information, check out jamkids.org.  
About the Yadkin Arts Council
Transforming lives in our community through the arts by offering opportunities to encounter, create, and participate is the Yadkin Arts Council's mission. We believe art is transformational.  Arts open minds, frees imagination, and helps people see the world from different perspectives.
 The Yadkin Arts Council is a nonprofit 501(c)3 organization dedicated to enriching the lives of Yadkin County citizens through the arts. In September, 2010, the council opened the new Yadkin Cultural Center, providing a home for the arts in Yadkin County. It encompasses the Welborn Gallery, the Willingham Theater, the Center Bistro, classrooms and meeting rooms, staff offices and working artist studios. 
About the Yadkin Cultural Arts Center
The Yadkin Cultural Arts Center is an arts campus located in downtown Yadkinville and is home to the Willingham Theater, Welborn Gallery, the Center Bistro, the Willingham Performing Arts Academy, Spark Costume Shop, the Front Yard private event space, and The YARD artist studios.
The state of the art Willingham Theater seats 193 people and showcases performances in music, dance, drama, and film.
In 2018 the Arts Center also became home to the Willingham Performing Arts Academy; a facility that provides a place to enrich, educate, create, entertain, and collaborate with the community through professional quality productions and training in the arts.
This Project was supported by the N.C. Arts Council, a division of the Department of Natural & Cultural Resources. www.NCArts.org.