WINSTON-SALEM, N.C. (June 25, 2020) – The Winston-Salem Symphony is proud to announce newly elected Directors for the Class of 2020. Elected Directors serve three-year terms. The Class of 2020 includes four new and 15 renewing Directors. The new Directors are Jonathan Allen, Dawnielle Grace, Esq., Christopher Gyves, Esq., and Katie Hall.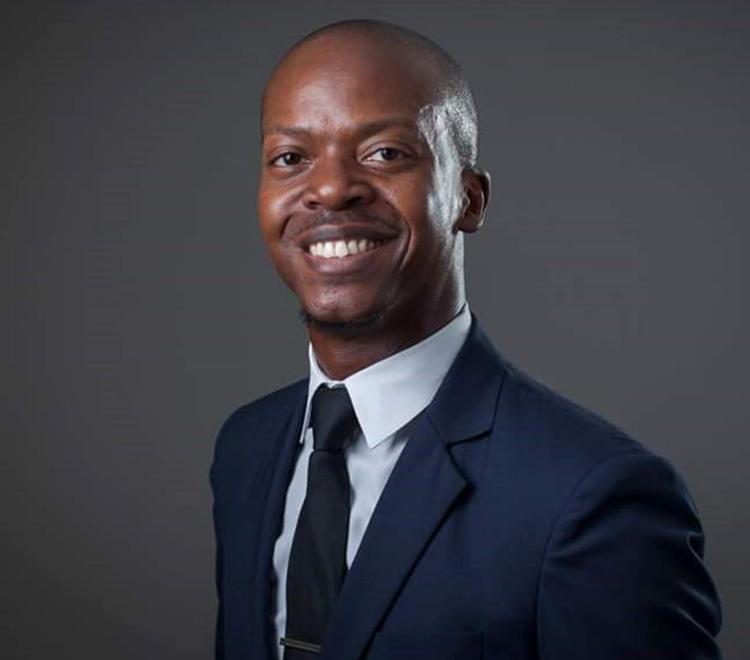 Jonathan Allen is a client development manager at Inmar, where in May of 2018 he moved into the company's Client Development organization. Prior to this move, he was in the Technology organization at Inmar for 12 years. The new role allows him to combine technical skills with meeting the needs of Inmar's clients. Allen takes pride in the design, deployment, and management of technology systems, ranging from frontend hardware such as laptops and mobile devices to backend systems such as cloud servers and network routers.
Apart from a career at Inmar, Allen is an active servant at St. Paul United Methodist Church, located in Winston-Salem. At St. Paul, he serves as a musician, media, and technology team lead, and a leader of high school youth. Other organizations that he works with include United Way's Young Leaders United, LEADGirls NC, and Love Out Loud. In 2017, Allen was awarded one of the Winston Under 40 Leadership Awards, which are presented annually to 20 leaders under the age of 40 in Winston-Salem. As well, in 2020, Allen received recognition as one of the Most Influential African Americans Under 40 in the Piedmont Triad, by Black Business Ink. Allen holds a Bachelor of Science in Electrical Engineering from Hampton University (2003), and a Master of Business Administration from Wake Forest University (2017). He is a member of several boards in the city of Winston-Salem, including Greater Winston-Salem, Inc. (formerly the W-S Chamber of Commerce), The Royal Curtain Drama Guild, and HandsOn Northwest NC.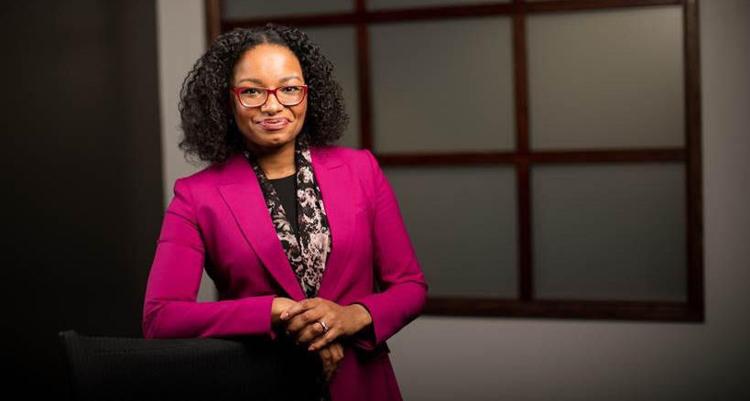 Dawnielle Grace, Esq. is the founder and owner of en•lign counsel+compliance. Her primary areas of practice are corporate and employment law, as well as regulatory healthcare compliance. She advises clients on FMLA, ADA, HR, and corporate governance related issues, conducts workplace investigation trainings, and has a focus on church/religious organization legal and compliance related issues.
Prior to starting en•lign, Grace was an associate at Spilman Thomas & Battle, PLLC. Before joining the firm, she served as vice president, corporate secretary, general counsel, and compliance officer for Computer Credit, Inc., a North Carolina medical collections agency and hospital extended business office. Prior to a career in law, she served as a teacher and project manager for four years. Grace has both a Master of Business Administration from Benedictine University and a law degree from Wake Forest, she is proficient in Japanese from her undergraduate studies at both Purdue and Ochanomizu Universities.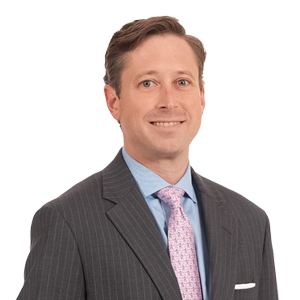 Christopher Gyves, Esq. is a seasoned corporate and securities lawyer at Womble Bond Dickinson who helps public companies overcome their most significant legal issues. He is a partner in the Corporate & Securities Practice Group and chair of the firm's Public Company Advisors Team. In the boardroom, Gyves counsels boards of directors on leading-edge and highly confidential transactional and governance matters and special committee investigations. He is experienced in public and private mergers and acquisitions, takeover preparedness, shareholder activism, and executive compensation. Gyves helps his clients succeed by understanding their businesses and sharply focusing the myriad of legal issues through a lens of practical, strategic legal advice. He has been recognized by Chambers USA (Mergers & Acquisitions) and received a Client Choice Award from the Association of Corporate Counsel and Lexology in recognition of his commitment to outstanding client service.
In addition to his legal practice, Gyves speaks and writes on areas relating to his professional interests. He has served as a corporate governance panelist alongside current and former vice chancellors of the Delaware Court of Chancery and moderated panels on shareholder activism and mergers and acquisitions for the National Association of Corporate Directors (Carolinas Chapter). Gyves contributed two chapters to the Director's Handbook: A Field Guide to 101 Situations Commonly Encountered in the Boardroom and is co-author of several publications with noted governance scholar Charles Elson. Gyves is an adjunct law professor at the Wake Forest University School of Law, where he teaches mergers and acquisitions and corporate finance courses, and has guest-lectured on mergers and acquisitions and private equity at the Duke University School of Law and the Wake Forest University Babcock Graduate School of Management. 
Katie Hall joined Vela Agency after experiences in communications, client relations, and business development at IFB Solutions, Bethesda Center for the Homeless, Hege Financial Group, and M Creative. After graduating summa cum laude from Salem College, she learned how to challenge the status quo and implement strategies that promote marginalized groups of people. Over the past three years, Hall has served as an integral part of alumnae efforts to help reenergize Salem College's strategic direction and fundraise $14M for the Step Up for Salem campaign. These duties include serving as a member and committee chair of the Salem College Alumnae Association, class president and fundraising committee member of the Class of 2014, and a member of the Friends of the Salem College School of Music. In April 2019, her efforts were recognized at the Salem College Alumnae Association Annual Meeting when the Class of 2014 received the "Young Alumna Award" for outstanding service to Salem College.
In July 2019, Hall was appointed to the Winston-Salem Local Governance Study Commission by Mayor Allen Joines to evaluate the City of Winston-Salem's local governance structure. Prior to these volunteer experiences, Hall served Authoring Action as a board member and marketing committee member. In September 2019, Katie graduated from Wake Forest University's Master of Business Administration (MBA) program. During her time at Wake Forest, she spent countless hours serving as an ambassador for the School of Business and co-chairing the Women of Wake group dedicated to connecting female MBA students with opportunities to network and support one another. While working as business development manager at Vela Agency, Hall has had the privilege to work alongside 30+ Winston-Salem arts organizations and help elevate BTHVN Rocks Winston-Salem to a new scale thanks to the generous support of Mercedes-Benz Winston-Salem. Hall is a native of Midway, North Carolina.
Renewing Directors are: Betsy Annese; James M. (Jim) Apple; Pam Cash; William F. (Bill) Clingman; James (Jim) Dossinger; Steve Holland; Martin L. (Mark) Holton, III, Esq.; Francis (Frank) M. James, M.D.; Steve Koelsch; Stephen I. Kramer, M.D.; Jeffery T. Lindsay; John E. Pueschel, Esq.; Myra "Denise" Robinson; Deborah "Debbie" Wesley-Farrington, RN, BSN, CCRC, CCA; and Erna Womble, Esq.
For 2020–21, the Officers for the Board of Directors of the Winston-Salem Symphony are: Board Chair, Ann Fritchman-Merkel; Treasurer, Thomas Bornemann; and Secretary, Pam Cash.
About the Winston-Salem Symphony
Under the baton of Music Director Timothy Redmond, the Winston-Salem Symphony is one of the Southeast's most highly regarded regional orchestras. Now in its 74th season, the Symphony also hosts four youth orchestra ensembles, and a multitude of educational and community engagement programs, including the P.L.A.Y. (Piedmont Learning Academy for Youth) Music program providing instrumental music instruction and more, primarily to under-served youth. The Symphony is supported by Season Presenting Sponsors BB&T Wealth and Bell, Davis & Pitt, P.A.; Music Director Season Sponsor Betty Myers Howell; Symphony Unbound Sponsors Chris and Mike Morykwas; as well as generous funding from the Arts Council of Winston-Salem/Forsyth County, the North Carolina Arts Council, and other dedicated sponsors. For more information, visit wssymphony.org.