"The Willingham Story Slam @ MUSE Winston-Salem," a local storytelling community, will host a virtual story slam on Thursday, October 29th, 2020, from 7:00-9:00 pm. Guests are invited to share their own stories of worst fears, quirky phobias, looming threats, dark prospects, spooky hauntings, or funny feelings. This initiative is an ongoing partnership between MUSE Winston-Salem and The Yadkin Arts Council's Willingham Theater.
This will be the second month in a row that they're holding a totally virtual story slam on the Zoom platform. Last month's slam featured seven great stories—each one different than the next. Despite the remote format, the audience and the storytellers created a spirited and supportive evening of fun. They are excited to continue in this format until we can safely gather again.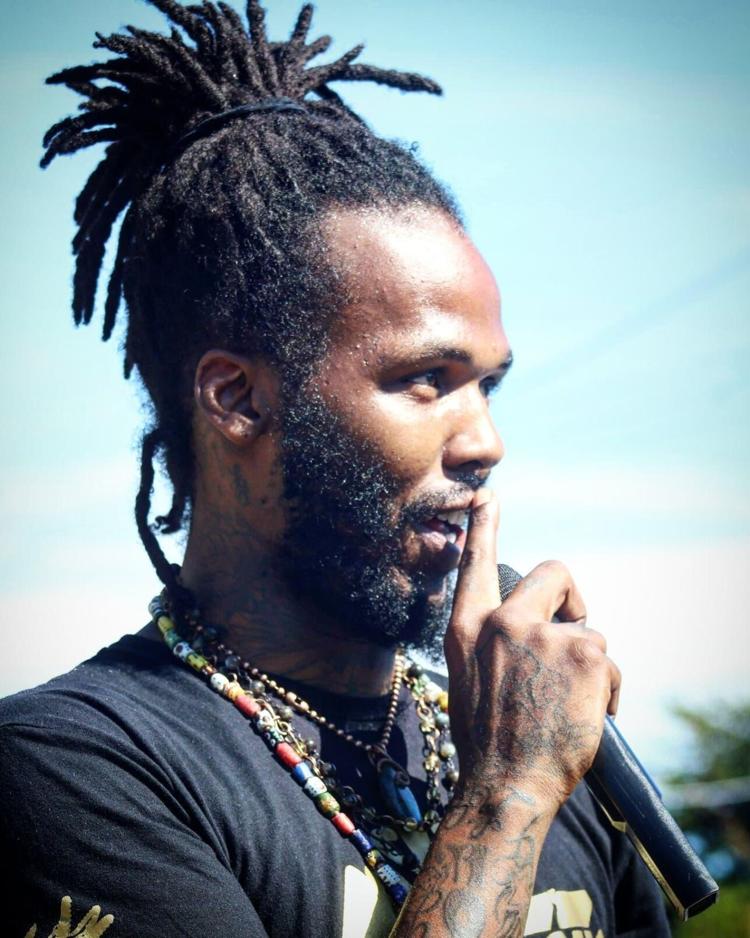 "Scary Times!" will feature special guest storyteller Joe Mills, who offers this teaser: "I'm going to tell a story about a scary walk in the woods with my brother." Mills is a faculty member at the University of North Carolina School of the Arts, and has published six collections of poetry with Press 53. His book This Miraculous Turning was awarded the North Carolina Roanoke-Chowan Award for Poetry for its exploration of race and family. In 2019, he published his debut collection of fiction, Bleachers, which consists of fifty-four linked pieces that take place during a youth soccer game. Information about his work is available at www.josephrobertmills.com.
Returning as emcee will be Larry Barron, aka LB the Poet, award-winning poet, host, and author. We welcome local storytellers to join the Story Slam and interpret the prompt "Scary Times!" We will choose a total of eight to ten individuals who will have no more than five-minutes to share their true, and possibly suspenseful, spooky, or silly stories with our audience who will be rooting for each storyteller.
Advanced registration for this free community event will be required for storytellers and observers. Donations are welcome. 
Additional Information: 
When: October 29, 2020 (7-9pm)
Where: This is an Online Event
Tickets: https://www.eventbrite.com/e/the-willingham-story-slam-muse-winston-salem-scary-things-tickets-122500581537 .
About the Yadkin Arts Council
Transforming lives in our community through the arts by offering opportunities to encounter, create, and participate is the Yadkin Arts Council's mission. We believe art is transformational.  Arts open minds, frees imagination, and helps people see the world from different perspectives.
The Yadkin Arts Council is a nonprofit 501(c)3 organization dedicated to enriching the lives of Yadkin County citizens through the arts. In September, 2010, the council opened the new Yadkin Cultural Center, providing a home for the arts in Yadkin County. It encompasses the Welborn Gallery, the Willingham Theater, the Center Bistro, classrooms and meeting rooms, staff offices and working artist studios. 
About MUSE Winston-Salem
MUSE Winston-Salem (formerly New Winston Museum) is a 501(c)3 organization located at 226 S. Liberty Street, Winston-Salem, NC 27101. Their mission is to connect, enrich, and enlarge the community through history, storytelling, and informed, balanced perspective that leads to acceptance, understanding, and belonging.