The NuBeing Collective is coming together with a new album and another round of their Strange Fruit Festival, both of which will bloom in the spring, followed by a GROW residency at the Greensboro Cultural Center as part of the Strange Fruit Foundation to round out the summer.
As signaled by the album's first single, "Come Together," the eclectic Greensboro jazz, hip-hop, and R&B outfit offers a fresh take with a bit of Beatle inspiration meshed with their distinct multi-genre blend and fresh bars of their own. 
"Our 'Come Together' isn't really a cover as much as a remix," explained bandleader and producer Cyril "daFantom336" Howell. "The lyrics are different, there's rap in there, the bass line and hook is really the only thing similar; but it's so distinctive in format to the original song, as intended, to pay homage but also bring some awareness." 
For Howell, that awareness — like his band — is multifaceted. On the surface, "the awareness of this song is that we are all in this together and need to band together against oppression," he said, while also relaying a sort of inside joke amongst the band. "We're like the Black Beatles," he said with a laugh — clarifying the anecdote as more of an internal morale-booster. "Like how the Beatles just came in and took over, and that's the confidence we are moving with. We also lean heavily on the experimental side, as I feel they weren't afraid to do as well. And we respect dope trendsetting bands like Pink Floyd, Parliament Funkadelic, or the Jackson 5." 
Blending their sonic experience, the collective is rooted in the hip-hop realm — with an intent of branching across genres to appeal to the "30 and over crowd that still loves rap music but aren't as interested in the current artists presented to them." Drawing from a deep well of influences, Howell considers the band akin to "Outkast meets Snarky Puppy meets Black Eyed Peas." 
"Or let's go, the Roots meets The Weather Report meets Queen," he added. "I honestly believe that every musician feeds the next and if you listen there is always a takeaway. I'm really a connoisseur of the craft of music and can rock with most things." Rapper and DJ, Kyran Scott aids in expanding the palette of possibilities. "We met at the barbershop and again, in the studio," Howell explained. "I would produce songs and he would just rap so effortlessly — the band could literally survive off of songs we've already written together." 
From surviving to thriving, the collective is rounded by a lineup that includes vocalist Jasmine Tranai, bassist Wayne Cambell, Lacy Haith on horns, and drummer Andrew Tate. Together, their voices elevate the collective — offering a successful blend of genre and sound. "We purposefully highlight different genres and time periods in our music," Howell noted. "The upcoming album has influences ranging from Nina Simone to Prince and Rick James to Wu-Tang."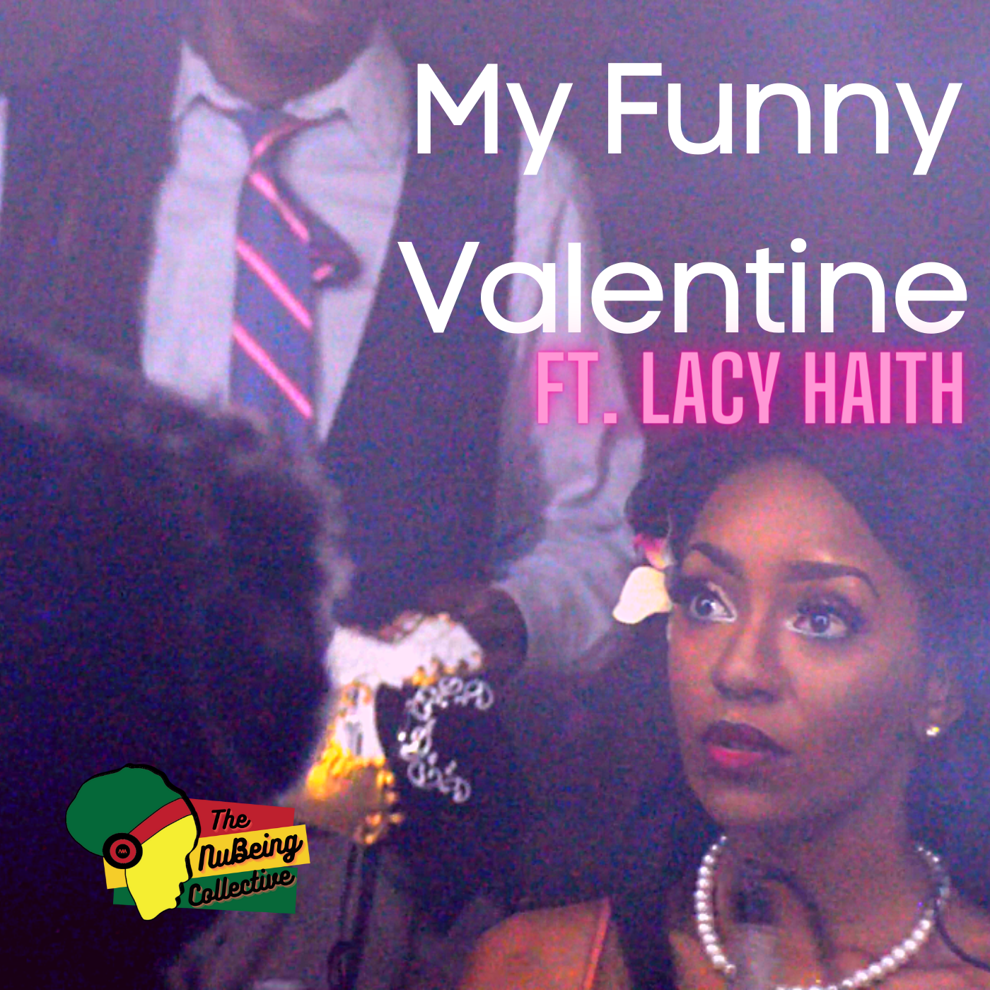 The second single, "My Funny Valentine," released for the holiday, tips toward the jazz end, offering a reinvention of the jazz tune made famous by Ella Fitzgerald and Etta James. "We added sultry vocals and a house beat underneath soulful pop changes," Howell explained. "It's a great introduction of a classic to fans."
An accompanying video cements that introduction. "It was very fun to shoot," Howell said, with a shout-out to HardPress Studios, Nikon Don, and the group effort involved in the production. "It all came together and I feel we did it justice considering our resources at this point in our career."
Looking back on the points leading to that career, Howell points to his background playing the keyboard in his father's church. "I wanted to be a DJ as a kid, but my mom bought me a keyboard instead," he explained. "I was very much into hip-hop, gospel, and jazz genres as a kid and as I developed my musical palette, those always translated into whatever form I was producing."
In album form, the collective's upcoming release, "X," touches on the fluidity of their music. "The title represents the 'unknown' because the songs are so eclectic we didn't know what to call it," Howell noted, "but it also represents the number of tracks on the album, and at the same time kind of pseudo-representing Malcolm X, in a sense of being revolutionary."
"The themes of our music are very much Black empowerment, freedom, the pursuit of happiness, and of course love," Howell continued. "The album aims to infuse hip-hop with all of the elements of Black culture and highlights our contributions to American music." 
It's a pursuit on which Howell embarks beyond his records and releases, as Executive Director of the Strange Fruit Foundation, a local non-profit committed to "creating opportunities of value to BIPOC musicians, artists, and entertainment professionals" around the Greensboro area. The service of which touches on the familial, hometown element woven into their work. 
While the collective itself formed well into their adulthood, Howell went to high school with Haith; and grew up in the same neighborhood as Tate. He's also part of a Greensboro artsworld sibling powerhouse: his sister, Princess Howell Johnson, heads the Royal Expressions Contemporary Ballet; and is the current "GROW" resident artist at the Greensboro Cultural Center (through March 12). The NuBeing Collective performed for opening night, and they'll perform as part of the Strange Fruit Foundation's GROW residency at the Stephen D. Hyers Theatre (Aug. 14-Sept. 17).
Howell envisions the residency will be a "NuFinds" live music series; but is first looking forward to offering a taste with the return of the Strange Fruit Festival on April 15. "The festival is back this year at Center City Park," he said, recalling the 2022 festivities. "We had the Greensboro Big Band open up, then Diana Tuffin and The Polk Duo — one of my favorite local acts — followed by SunQueen Kelcey and The NuBeing Collective. There was something for everyone and we had a great time!"
Looking ahead to Strange Fruit 2023, "it's going to be a dope event," Howell noted, "and we plan to showcase the album at that time." 
Katei Cranford is a Triad music nerd who spotlights area artists and events.