The Little Theatre of Winston-Salem to Present The Music Man JR.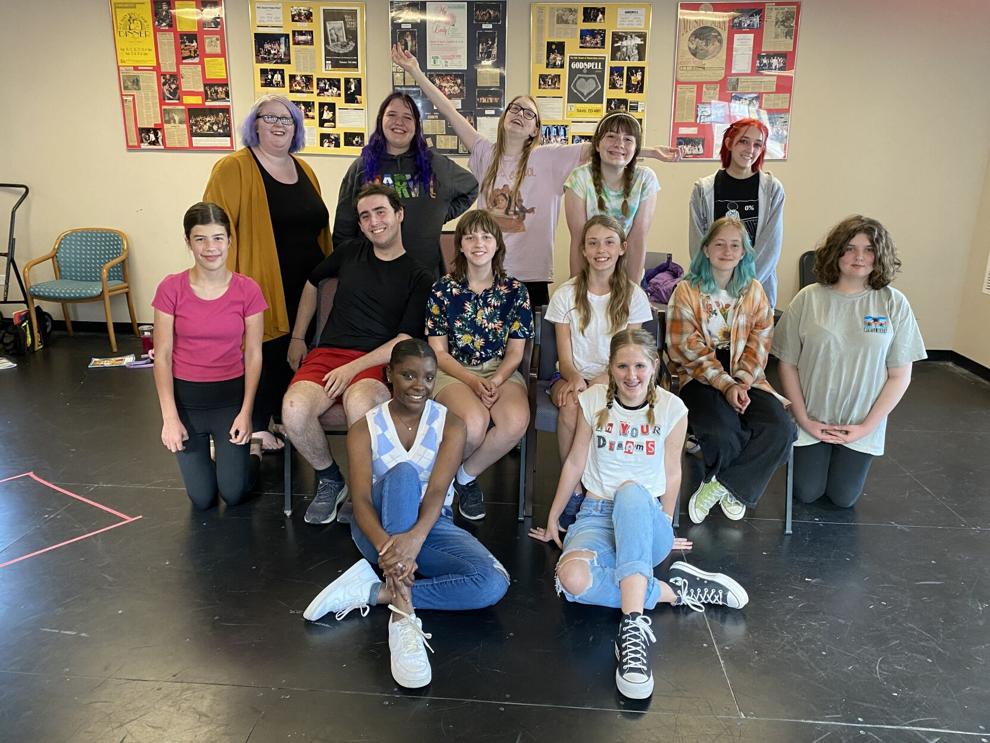 The Little Theatre of Winston-Salem's Education Department will present The Music Man JR. May 13-15 at the Reynolds Place Theatre, located in the Milton Rhodes Center for the Arts, 251 N. Spruce Street in Winston-Salem.  Performances will be Friday and Saturday, May 13 & 14, at 7 pm and Sunday, May 15, at 2 pm.  Tickets are $14 for adults and $12 for students and seniors and can be purchased by calling (336) 725-4001 (box office hours: 12-4 pm, MWF) or online at www.LTofWS.org.
Fast-talking traveling salesman, Harold Hill, is in town with "seventy-six trombones in tow" ...and plans to con the people of River City, Iowa, into buying instruments and uniforms for a boys' band he vows to organize. The catch? He doesn't know a trombone from a treble clef. His plans to skip town with the cash are foiled when he falls for Marian, the town librarian, whose belief in Harold's power just might help him succeed in spite of himself. Based on the six-time Tony Award-winning musical comedy!
This musical is a Little Theatre Education Department production, featuring middle and high school students who have rehearsed music, choreography, blocking, and lines over the course of the 7-week class. "I am so lucky to have such a hardworking and wonderful cast and production team working with me," commented Charity Hampton. "We're looking forward to presenting an amazing show."
The Music Man JR., with book, music, and lyrics by Meredith Willson (based on a story by Meredith Willson and Franklin Lacey), will be directed by Charity Hampton, with music direction by Brandyn Myers and choreography by Breanna Jones.  Joelle Irons, Tara Raczenski, Charity Hampton, and Grace Hampton will design the scenic elements and costumes; Philip Powell will design projections. Grace Hampton will stage manage the production.  The cast is as follows:
Evelyn Dalena – Zaneeta
Palmer Francis – Marcellus
Rayen Graves – Eualalie
Irene Jewell – Charlie/Oliver
Louise Johnson – Mrs. Paroo
Ryland Malek – Mayor Shinn
Sarah "Rex" Nance – Constable Ewart/Ethel
Allia Phelps – Amaryllis/Olin
Phoenix Pope – Tommy
Caroline Rucker – Marian
Ian Rushing – Harold Hill 
This show runs approximately one hour, with no intermission.  It is appropriate for all ages.
For further information, please visit www.LTofWS.org.