SISTARS OF JUNETEENTH – THURSDAY, JUNE 17, 8PM
ABIGAIL DOWD ALBUM RELEASE – SATURDAY, JUNE 26, 8PM
JASME' KELLY: A TRIBUTE TO NINA SIMONE – FRIDAY, JULY 2, 8PM
COLIN CUTLER ALBUM RELEASE – SATURDAY, JULY 24, 7PM
Greensboro, NC – The Carolina Theatre of Greensboro announces the return of the Ghostlight Concert Series, with four summer shows added to the live concert schedule. Tickets are on sale at CarolinaTheatre.com.
Ghostlights are a tradition almost as old as theatre itself. They light the stage when there are no performers, keeping the spirit of the theatre alive. For many months in 2020, the Carolina's ghostlight was burning bright, ready for live entertainment to return to the stage.
The Ghostlight Concert Series at the Carolina Theatre is presented with support from ArtsGreensboro.
* * * * * * * * * * *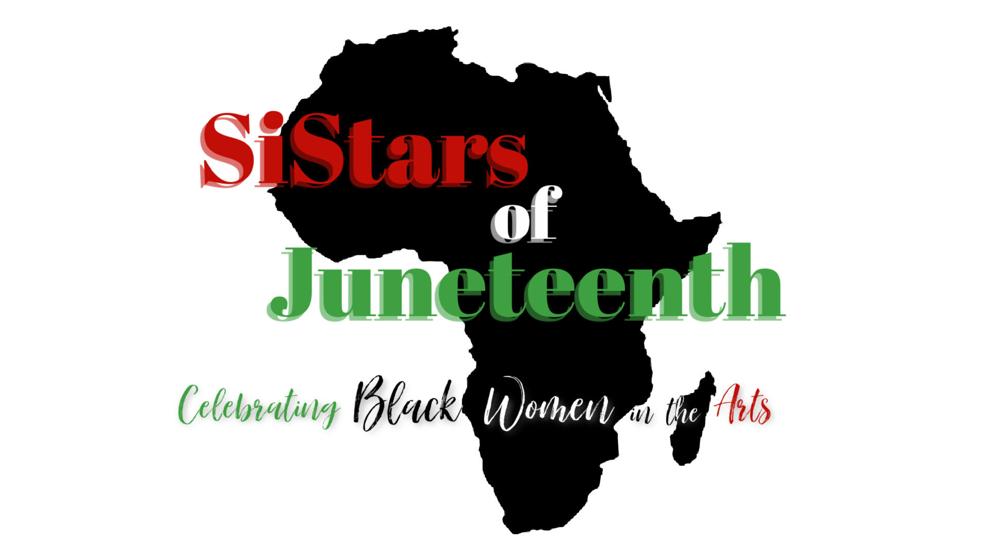 SISTARS OF JUNETEENTH
THURS,, JUNE 17, 8PM
SiStars of Juneteenth is a celebration of Black women in the arts, representing every genre, including live painting, hip-hop, dance, music, and poetry, together on the Carolina Theatre stage. The night will feature the Triad's own Alter Egos Band, Carla Simpson, Demi Day, Keisha McKane, Tabia McKinzie, Tyamica Mabry, SunQueen Kelcey and Lavinia Jackson.
Tickets are $17, taxes included. The theatre box office will open at 7:30PM.
ABOUT ALTER EGOS BAND
Alter Egos Band was founded with a female front line, bringing high-energy shows to the stage with a blend of funk, jazz, neo-soul, R&B, and rock that has been captivating audiences since 2015, urging them to move to the go-go beats.  
ABOUT CARLA SIMPSON
Carla Simpson, a.k.a. Crazy Carla, has been doing stand-up comedy for more than a decade and has been acting for five years. Her vast credits continue to grow, with many projects to come, either acting or bringing the funny to the stage. 
ABOUT DEMI DAY
Demi Day is an independent rapper and lyrical mastermind, carving out her creative path. A self-taught performer, writer, and graphic designer, Day left behind her former endeavors as a minister and scholar to pursue her artistic passions.
ABOUT KEISHA McKANE
Keisha McKane is a writer, spoken word artist, and community organizer. In addition to performing, the heart of her work is with Artists 4 Justice, a social justice-centered collective actively using artistic mediums to work toward solutions. 
ABOUT TABIA McKINZIE
Tabia McKinzie is a dancer, teacher, and choreographer, who was recently a featured dancer for the 2020 National Dance Day in Greensboro, performing her own choreography inspired by Afro-Contemporary dance.
ABOUT TYAMICA MABRY
Tyamica Mabry is a self-taught visual artist who, in 2010, discovered she had a hidden gift. Uncovering her talent as an adult confirmed her belief that, "Where there is passion, there is ability. Find your passion and you will succeed."
ABOUT SUNQUEEN KELCEY
SunQueen Kelcey has two things at the center of her music: body positivity and radical self-love. Her musical style is a genre-bending collage of hip-hop, soul, rock, and contemporary R&B, which she delivers in an energetic and passionate performance, complete with her live band The Soular Flares.
ABOUT LAVINIA JACKSON
Lavinia Jackson, aka, "Momma Love", is a multi-award-winning author and poet. Most recently, Lavinia has been involved with Greensboro's Juneteenth celebrations. This year, as a member of the Executive Committee, she has created the SiStars of Juneteenth event, which opens the four-day celebration by highlighting Black Women in the Arts.
* * * * * * * * * * *
ABIGAIL DOWD ALBUM RELEASE
SATURDAY, JUNE 26, 8PM
With opener EARLEINE
The Carolina Theatre welcomes Abigail Dowd with a full band performing her new album Beautiful Day. Since her 2017 debut album, Dowd has become known throughout the Triad for her soulful voice and classical guitar style combined with the edgy bass of Jason Duff. Now, live together for the first time, they are joined by Joe MacPhail on keyboards, Austin McCall on percussion, Alex McKinney on dobro and pedal steel guitar, and Scott Sawyer on electric guitar.
Tickets are $15 in advance; $18 at the door. Taxes and fees included. The box office will open at 7:30PM.
ABOUT ABIGAIL DOWD
Singer/songwriter/guitarist Abigail Dowd grew up under the longleaf pines in the Sandhills region of North Carolina. Known for her storytelling and command of an audience, she has been called "a writer of the highest caliber" (The All Scene Eye). Pulling from her heritage of storytelling and determination, Dowd weaves hints of Celtic melodies with the soulful gospel of the south to create a sound Acoustic Guitar Magazine described as influenced by "guitar-driven introspective folk of the 1970s…but so are blues and roots rock 'n' roll." 
ABOUT EARLEINE
Originally from Nashville, Earleine is now making a life in Durham, NC. Her open-hearted songwriting opens the door to an indie folk/pop dream state. With rotating band members, Ashley Wright is the core vocalist/songwriter/guitarist.
* * * * * * * * * * *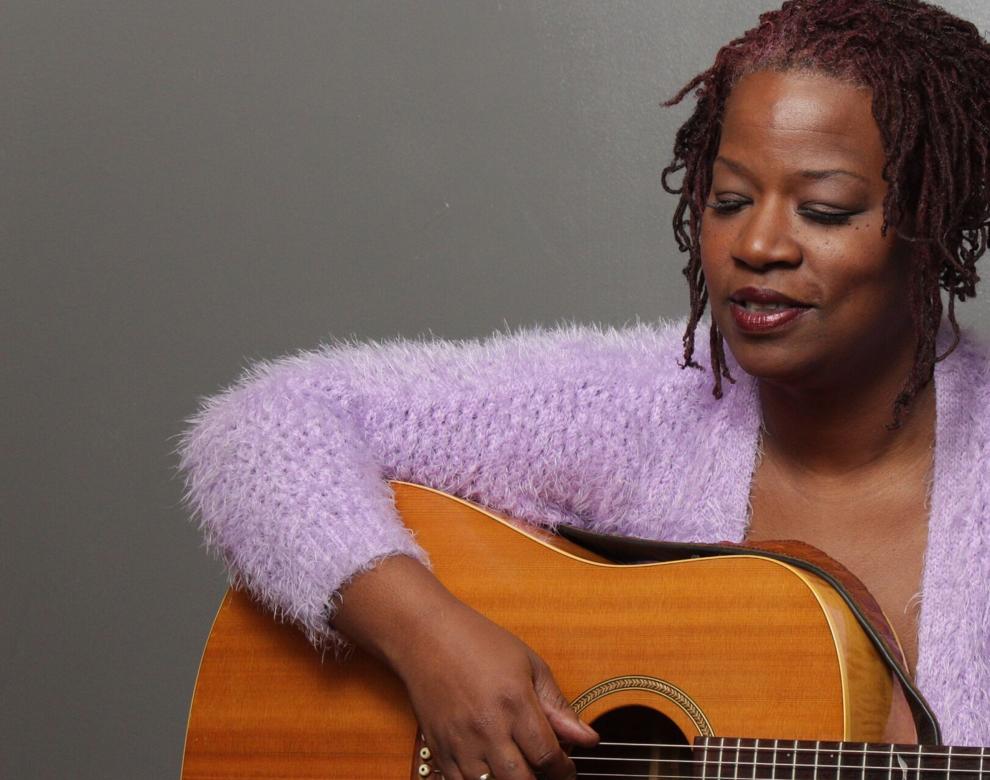 JASME' KELLY: A TRIBUTE TO NINA SIMONE AND FREEDOM
FRI., JULY 2, 8PM
With opener MYSTI MAYHEM
Come continue the new-found freedom of American life with this soul-stirring concert recalling the legacy of North Carolina's own Nina Simone and her influence on music, activism, and culture as told by songstress-songwriter Jasme' Kelly, also known as Lady Jasme'. This show will be an exciting combination of songs by the High Priestess, new classics from The Lady, and audio from interviews with Miss Simone's family.
Tickets are $25 in advance; $30 at the door. Taxes and fees included. The box office will open at 7:30PM. 
ABOUT JASME' KELLY
Jasmé Kelly's soulful sound resonates in her projects Lady Jasmé and And So It Goes. She offers up soul and jazz with a folk twist that throws back to the era of the singer-songwriter, just left of Neo Soul and to the right of Smooth Jazz, steeped in the Blues tradition. With melodies that showcase the sultry heartiness of her voice and touch her audiences, music lovers have enjoyed listening to this songstress weave musical pieces in venues nationwide. 
ABOUT MYSTI MAYHEM
Mysti is a powerhouse vocalist, songwriter, and guitarist, with over a decade of seasoned performances throughout the US and Europe. Her unlikely tutelage under the legendary Bo Diddley is what she credits with bringing out the funk in her guitar and the soul in her voice.
* * * * * * * * * * *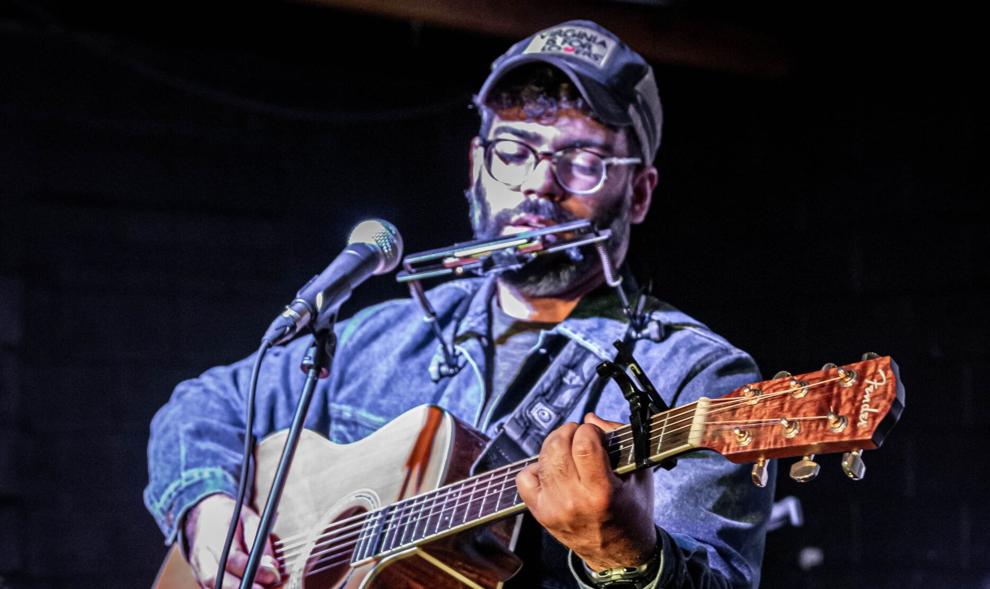 COLIN CUTLER ALBUM RELEASE
SAT., JULY 24, 7PM
With VIVA LA MUERTE and LAURA JANE VINCENT
In a return to the fiery old-time banjo and fiddle-driven sounds of his first release, Colin rejoins forces with Christen Mack of the Zinc Kings for the release of his third album, Hot Pepper Jam, full of original and traditional songs about misadventures at home and abroad. Cutler and Mack will be joined for the evening by Laura Jane Vincent and Viva La Muerte.
Tickets are $15 in advance; $20 at the door. Taxes and fees included. The box office will open at 6:30PM.
ABOUT COLIN CUTLER
Pulling from Appalachian old-time, Piedmont blues, and Dust Bowl storytelling, Colin Cutler is a banjo- and guitar-slinging songwriter with two albums and an EP under his belt already, with a few more in the works. His music ranges from tragic to joy-filled and hilarious to twisted, with inspirations from Southern literature, medieval ballads, and his own misadventures.
Cutler cut his musical teeth while in grad school at UNCG before the Army took him overseas. He lived in England for a year, studying creative writing and playing music on the street, and taught and performed around Romania and Bulgaria before the pandemic brought him back to North Carolina. He's had songs play on stations around North Carolina and Virginia, Ireland, on BBC Introducing, and in a British zombie movie, but his best stories are probably about that one time in Kentucky…
ABOUT VIVA LA MUERTE
Born as a fiddle and two guitars back in 2005, VLM expanded their sound in 2012, and today VLM is a spiritual walkabout, from the front porch to the desert and back to the magnolia. Their sound might best be described as psychedelic Americana if, by psychedelic, one means a place where borders blur, and if, by Americana, one means a respect for the deep roots of American music.
ABOUT LAURA JANE VINCENT
Laura Jane Vincent is a mainstay of the Piedmont music scene. With a voice often compared to Natalie Merchant and lyrics as deep as the river she lives beside, she was also selected as the AMPD Triad Expo songwriter of the year in 2017 and hosts Glendonfest biannually. She is currently touring on her All These Machines album, a collaborative foray into electric space folk.
* * * * * * * * * * * 
As the Carolina Theatre welcomes audiences back to Downtown Greensboro, here are the current COVID guidelines in place to keep guests, performers, and staff as safe and comfortable as possible:
Audience members will be asked to wear masks in the lobby and when moving throughout the theatre. (Concessions can be enjoyed once seated in the auditorium.)
The theatre's concession stand is open, with some small temporary changes made to keep everyone safe and healthy.
Hand sanitation stations can be found throughout the theatre lobby, with regular cleaning of high-touch areas by theatre staff.
All theatre restrooms have been upgraded with touchless toilets, sinks, soap dispensers, and towel dispensers.
Paperless e-tickets are also now in use for all events.
As a reminder, the Carolina Theatre's in-person Box Office remains closed due to the ongoing pandemic.
For specific event or ticketing questions, guests should send an email to boxoffice@carolinatheatre.com 
 Presenting Arts, Preserving History. The Carolina Theatre receives generous support from ArtsGreensboro.
Carolina Theatre  .  310 S. Greene Street  .  Greensboro, NC 27401  .  CarolinaTheatre.com