A Health and Safety Focused Live Entertainment Venue
Winston-Salem— Sept 29, 2020  High Point-based Focus Event Group is excited to announce a live music concert series at The Drive at Winston-Salem Fairgrounds. On October 23rd, The Drive will host international touring artists The Marcus King Band at 7:30PM.  One of the hottest touring acts on the road today, The Marcus King Band will bring world-class live entertainment to the fairgrounds midway.  The Drive will announce additional 2020 concert series events in the coming weeks. 
Tickets for The Marcus King Band go on sale Friday, October 2nd at 10:00AM. Tickets are priced per carload (5 passengers max per vehicle) and go on sale Friday, Oct 2nd at 10:00AM. Tickets will be tiered in four general admission sections of the drive-in and range from $100-$275 per vehicle with a maximum of five (5) people per vehicle. Additional ticketing and show information is available on The Drive website: www.TheDriveMovie.com
The Drive is a socially distanced drive-in movie and entertainment venue that provides outdoor movies and live events for the Triad community. With a top tier, state-of-the-art production provided by Winston-based production company, SES, and an exciting schedule of films and concerts in the coming weeks, The Drive is the Triad's premier destination for anyone in search of fun outdoor entertainment in a safe environment.
The Drive features extra-large parking spots spaced 8-feet apart, a touch-free ticketing and entry process, concessions (including beer and wine) that can be ordered by mobile app and delivered to vehicles.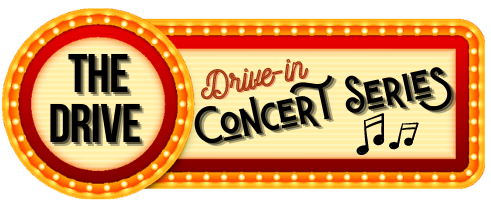 "We greatly appreciate the cooperation and support of Mayor Joines and the City of Winston-Salem," said Chris King, President of Focus Event Group and operator of The Drive. "The city and fairgrounds' continued partnership with The Drive and their willingness to offer new, safety-focused drive-in concert events will lead to exciting avenues of entertainment for the Triad community and the entire state of North Carolina.  Thanks to leadership of Mayor Joines and flexibility of the fairgrounds staff, the city of Winston-Salem will continue to be the City of Arts and Innovation by offering uniquely innovative arts on the fairgrounds midway." 
The Marcus King Band
A 24-year-old guitar phenom and innovative songwriter, Marcus King can simultaneously switch from swaggering rock to supersonic soul, having written songs and performed onstage for half his lifetime. The Marcus King Trio also includes drummer Jack Ryan and bass player Stephen Campbell to create blistering rock unit that has honed their synergy through endless touring.
From the start, Marcus earned rave reviews for his kinetic musicianship with The Washington Post describing him as a "guitar phenom." His debut solo album, El Dorado topped the Americana radio charts and has received critical acclaim from the likes of PR, Rolling Stone, American Songwriter, and Rolling Stone, who described him as an "electrifying rock performer." Marcus completed a string of dates last year with Chris Stapleton, who called him "one of his favorite artists" when he joined him onstage. Marcus King continues to re-write his fast moving and surprising story. You can hear change in the wisdom of his lyrics and deeply soulful vocals, bringing sheer musical command to every performance.
The Winston-Salem Fairgrounds
The mission of the Fairgrounds is to plan, promote, and produce annual events including the Carolina Classic Fair, agricultural, fraternal, educational, social, entertainment activities and events year-round for the citizens of Winston-Salem.
Facilities are open for rental to the public, published rates that can be found on our website.  Each year the Fairgrounds sees more than 500,000 patrons walk through our doors.  The Fairgrounds facilities have hosted a variety of entertainment over the years including Bob Dylan, Wiz Khalifa, Gucci Mane, Bill Engvall, Chuggington, The Moscow Festival Ballet, The Russian National Ballet, Travis Tritt, Marshall Tucker Band, The Color Run, Tiesto, Steve Aoki, Brothers Osborne, President Barack Obama, President Donald Trump, President George W Bush, plus annual trade shows, Festivals, ice skating, sporting events, and much more!
Focus Event Group, LLC
The Focus Event Group is a High Point, NC-based event production company that specializes in health and safety solutions for large group events taking place in a dynamic and constantly changing public health environment. Focus Event Group partners with corporate and entertainment industry clients to create safe and thoughtfully planned large group events and live entertainment.