Rhiannon Giddens didn't like deciding that only those vaccinated or recently tested for Covid can attend the first public performance at Greensboro's Steven Tanger Center for the Performing Arts, where she kicks off her They're Calling Me Home tour on Thursday, September 2. 
"Oh, honey, it's ridiculous that I'm the one who had to make that choice," said Giddens when I called her at her Irish residence while she packed for her flight to the city where she was born. "I'm a singer, not a doctor or government health official. But I had to make the best decision that I could, for myself, my partner, my musicians, my crew, my family, the venue, and the audience."
I told her a mutual friend is very glad she did, and that another person I admire, who just returned from Paris, said she had felt much safer in a country where proof of vaccination was required everywhere from bistros to the Metro.
"My friends and family here are glad, too, but I shouldn't have had to make the decision. It should have been mandated by the health department, with a unified system for all the states, just like your friend experienced in France. Fortunately, the folks at Tanger agreed, so there was no problem in Greensboro. A couple of other venues required negotiation, but we figured out how to make it work for all the gigs. I'm really happy about that."
She's also happy that another Grammy-winner paved the way.
"I know that Jason Isbell was the first major artist to require proof of vaccination, and he's got enormous shows. My shows in general are a fraction of what he has. People like him have made it easier for people like me to make this decision."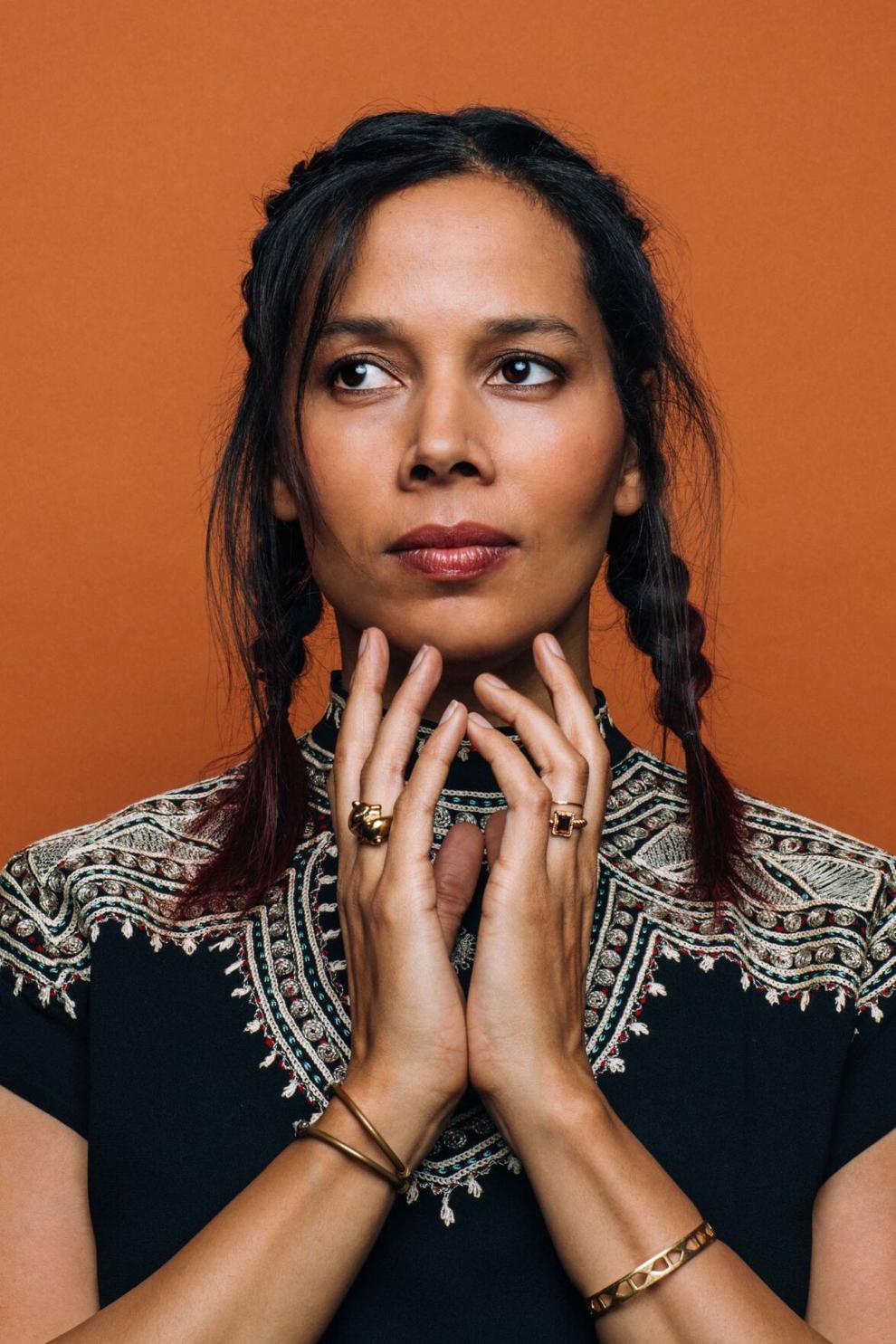 She said that, while many approve of the requirement, she's gotten some pushback on social media. Some who love her music but don't agree with vaccination mandates are sad or angry. Then there are the trolls, who threaten to "boycott" an artist they've ever listened to or spent money on. 
"They claim to be all about individual choice, but are so upset at mine."
Her fans were very happy when she changed her mind about not making an album this year. In April, Nonesuch Records released the haunting "They're Calling Me Home," which she recorded with her partner, multi-instrumentalist Francesco Turrisi, while the couple was under lockdown in Ireland. Unable to travel, the two expats made starkly beautiful music suffused with thoughts and dreams of exile and loss, drawing deeply on the traditions of their native and adoptive countries of America, Italy, and Ireland. At Hellfire, a small studio on a working farm outside of Dublin, they recorded the album's 12 tracks in six days. 
I told Giddens that every one of those tracks seemed to be about home, death, or both. 
"Oh, absolutely. We'd not been to his Italy or my North Carolina in a long time, and didn't know when we'd be able to return to either."
But that's not the only thing meant by home.
"There's also the homecoming of death, and how we all deal with the finality of life, the grief and sorrow that's nipping at all our heels right now with this pandemic, and how we deal with that through home and family. Most of the traditional songs come from a time when everybody lost children. We have been so privileged since the 1950s. Even before that, when more Americans died in childhood or childbirth, we had masks and shutdowns, and folks willingly complied, because they knew how disease hit children. Go to Greenhill Cemetery and see how almost all of the oldest graves contain babies." 
Inscriptions on markers in that and other cemeteries across the world also record how death rates for all ages, but particularly the young, spiked in 1918-19, during the influenza pandemic we called Spanish Flu, because neutral Spain's news media, not being subject to wartime censorship, were the first to report it. The earliest known case was actually at Fort Riley, Kansas.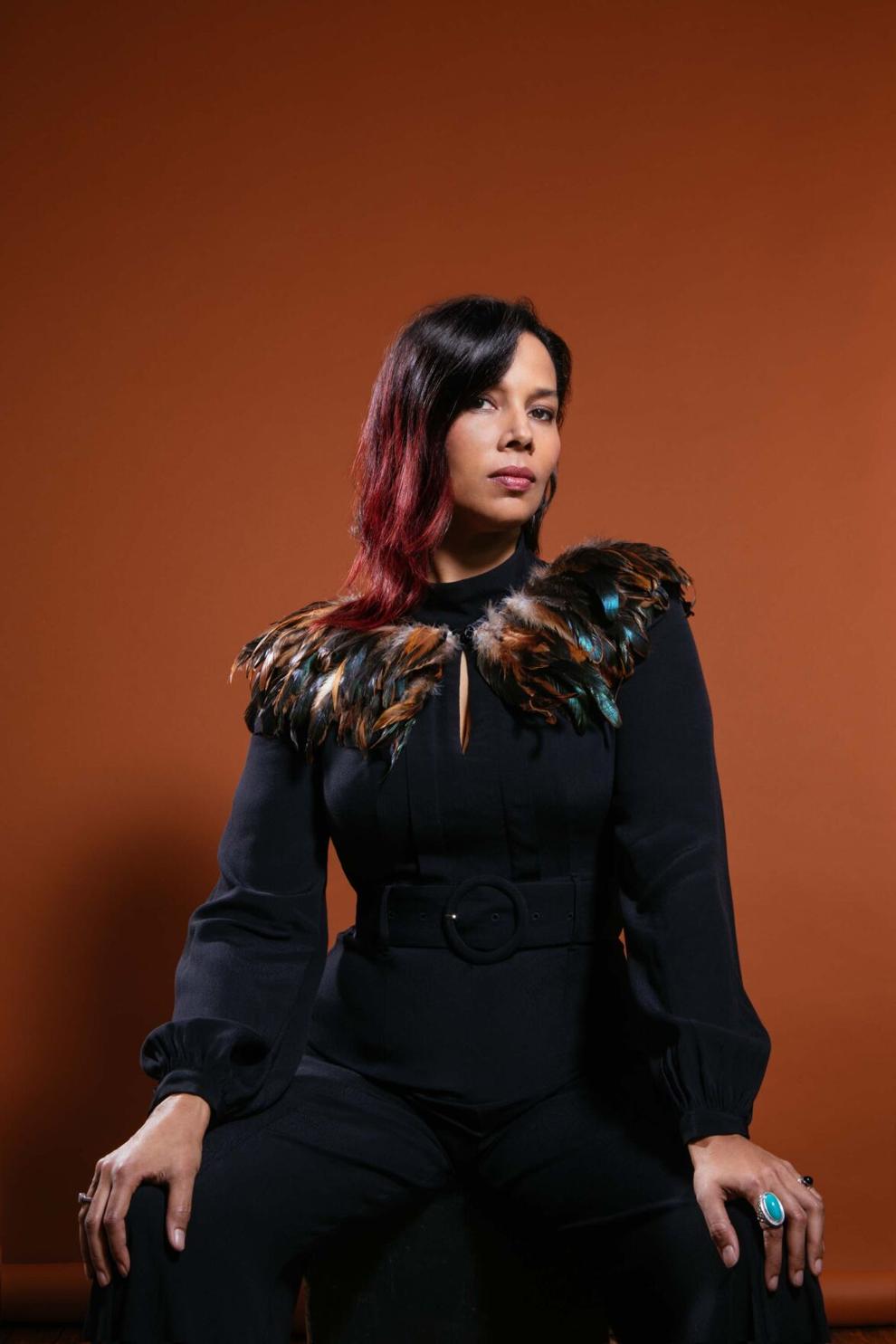 I told her I'm researching how the Piedmont region responded during that pandemic, with many communities acting in a more rational manner. While there was no vaccine against influenza until the 1950s, smallpox vaccination was mandated by George Washington. By the 1850s, schools were requiring smallpox vaccinations, and mandatory vaccination was affirmed by the Supreme Court in 1905. So why is vaccination even an issue in 2021?
"Social media and its echo chamber of enraged ignorance may have made us so much less united than we were in 1918, but even before Facebook, Twitter and YouTube, we were changing as a nation. We don't really prize community here. Everything is competition. So many people don't want to take care of anyone but themselves, and then other people have to take care of them when they end up on ventilators. But the vaccinated people who say they deserve it aren't helping. That's part of the division, too."
Moving away from public health and public discourse, I told her how bowled over I was by my favorite track on the album, the traditional American folk song "O Death." 
Backed by Turrisi's hypnotic mastery of the daf (a Persian frame drum somewhat similar to the Irish bodhran), her soaring and searing refrain of "spare me over to another year" combines primal howling lament and exaltation in a manner suggestive of both an Appalachian preacher pleading with the Lord and a Voudo priestess "ridden" by one of the spirit-saints called lwa. I asked her how she felt about the Guardian's rave review, which said she "went full Merry Clayton." 
Giddens laughed in surprise at being compared to the great soul and gospel singer who backed Mick Jagger on "Gimme Shelter." 
"Omigosh, did they say that? That's so flattering! I'm really proud of that track. We did, like three passes, where I just added words and phrases as I went along, feeling like somebody or something was singing through me, that I wasn't so much performing as letting something happen."
She said something similar happened when she and Turrisi recorded their remarkable reinvention of "Amazing Grace" live and in one room, with Giddens singing without words to Turrisi's frame drum, Niwel Tsumbu's guitar, and Emer Mayock's flute and uilleann pipes.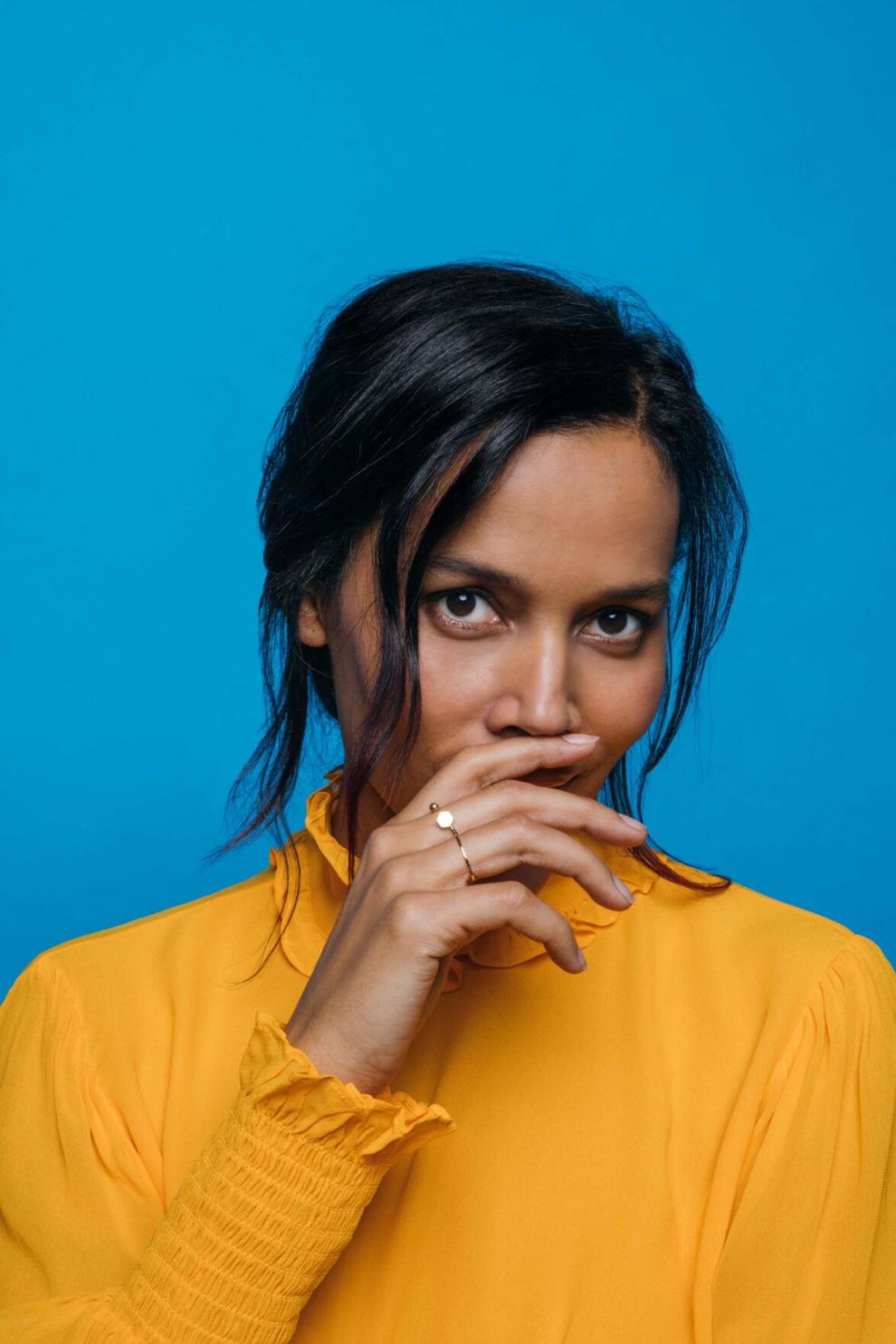 I told her that I'd imagined that she and Turrisi deliberately removed the words from the Anglican hymn to emphasize the bardic beauty of the old Gaelic tune. But no, it was another creation the couple "let happen."
"We don't think too much ahead of time about that stuff. Francesco started playing this drum beat and I started singing these vocal notes that came to my head. I was singing it like a bagpipe, which made me realize it would be cool to add an actual piper. I never thought about putting the words on it. It was just instinct."
The album's ten other tracks are great with several being transcendent. The latter include the traditional "Black as Crow," the 1624 madrigal "Sì dolce è'l tormento" by Claudio Monteverdi (Giddens graduated from Oberlin Conservatory after the North Carolina School of Science and Mathematics and UNCG), and "Nenna Nena" (an Italian lullaby Turrisi used to sing to his daughter).
We concluded by talking about a long-gestating project, a musical based on the Wilmington Insurrection of 1898. That bloody first act of the Confederacy's postwar revenge restored white supremacy and de facto slavery to most of the South for half a century, erecting most of the monuments to itself in the process. 
"It was basically the complete and total deconstruction of Reconstruction, in which we don't even know the names of most of the Black people murdered. I've been working with John Jeremiah Sullivan, an amazing researcher who has uncovered so much about what really happened that year. He's finding some game-changing things, but until we have the full picture, I'm kind of waiting and hanging. It's not something we can rush."
Other North Carolina examples of "hidden history" include the assassination of Black Union veteran and Graham police officer Wyatt Outlaw that's not acknowledged by the Alamance County Historical Museum. 
"These days," said Giddens with a sigh, "those in power try to hide history with money instead of Klan militias, by what they do and don't fund, what they teach and keep from being taught. There's always going to be people being assholes and trying to hush things up, who are scared of stories other than the white man on the horse. The important thing is to keep digging, and telling the uncovered stories."