TO WRITE AND RECORD NATURE-INFUSED ALBUM WHILE VANNING ACROSS AMERICA ON A "MONUMENTAL JOURNEY 
Monumental Journey audio recording technology partner is 

Pilot Mountain-based, woman-owned audio recording company, TAYTRIX!
PILOT MOUNTAIN, NC, March 8, 2023 – Pilot Mountain-based "Guitar Superstar"Vicki Genfan (U.S.) is partnering with Sally Barker (England), and Ali Tod (Scotland) to embark on a trail-blazing artistic journey, combining their unique talents and musical influences to compose and record a brand new album while vanning across America. The tour kicks off in Pilot Mountain, North Carolina on May 17. The return route includes multiple, cross-country performances on the road back to North Carolina where the journey ends with a homecoming concert on June 30.
This unique musical journey includes four major recording sessions outside "in the wild" at national Monuments in New Mexico, Colorado, and Nevada. The tour is designed to bring additional awareness to the importance of the preservation of these national treasures, encourage public visitation, and raise much-needed funds to help maintain the monuments and their programming. The Monumental Journey team is working closely with Friend's Groups in each town to perform benefit concerts at local venues to support fundraising efforts.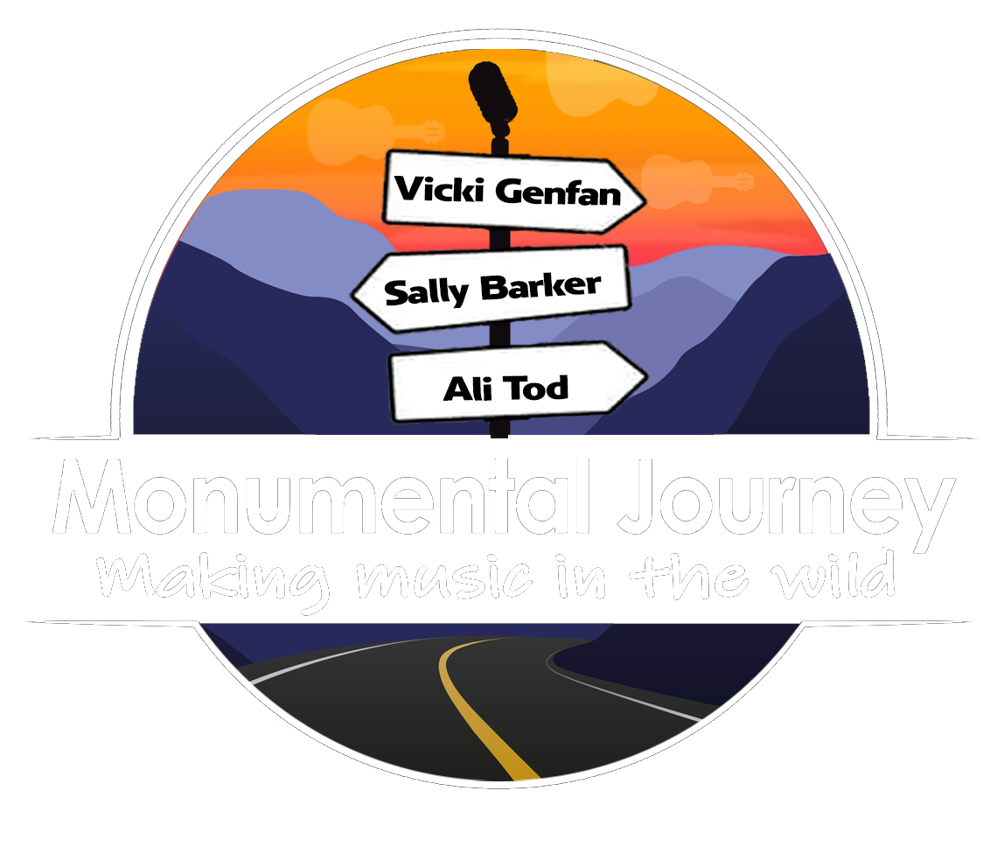 An award-winning guitarist, a finalist on The Voice UK, and a musical collaborator with Brandi Carlile – Vicki, Sally, and Ali are renowned vocalists and musicians. This powerhouse combination will offer music lovers a dynamic experience unlike anything else. 
Innovative Recording Technology
Challenging the boundaries of recording beyond the traditional studio environment raises the stakes of the Monumental Journey creative process.
Leading this recording challenge will be TAYTRIX, a recording studio design production company. The project will use TAYTRIX's revolutionary StackIt Gobo System of acoustical panels and booths to create outdoor, state-of-the-art "pop-up" studios at each stop. TAYTRIX is also developing a set of waterproof Gobos. Everything will culminate with the release of the album, 'Monumental Journey - Music in the Wild'.
The entire project will be fully documented, complete with high-quality video footage. Join the journey through weekly Facebook Lives, "Dailies" sessions on a private web page, product giveaways, online concerts, and more. 
Vicki, Sally, and Ali are inviting you to join the journey, by becoming a supporter, or fan by clicking HERE to learn about our IndieGoGo campaign.  Contact Tay Hoyle for information about Sponsorship opportunities!
You can also learn more each musician, hear their music, buy merchandise, check out the tour schedule, and TAYTRIX by going to https://www.vickigenfan.com/home .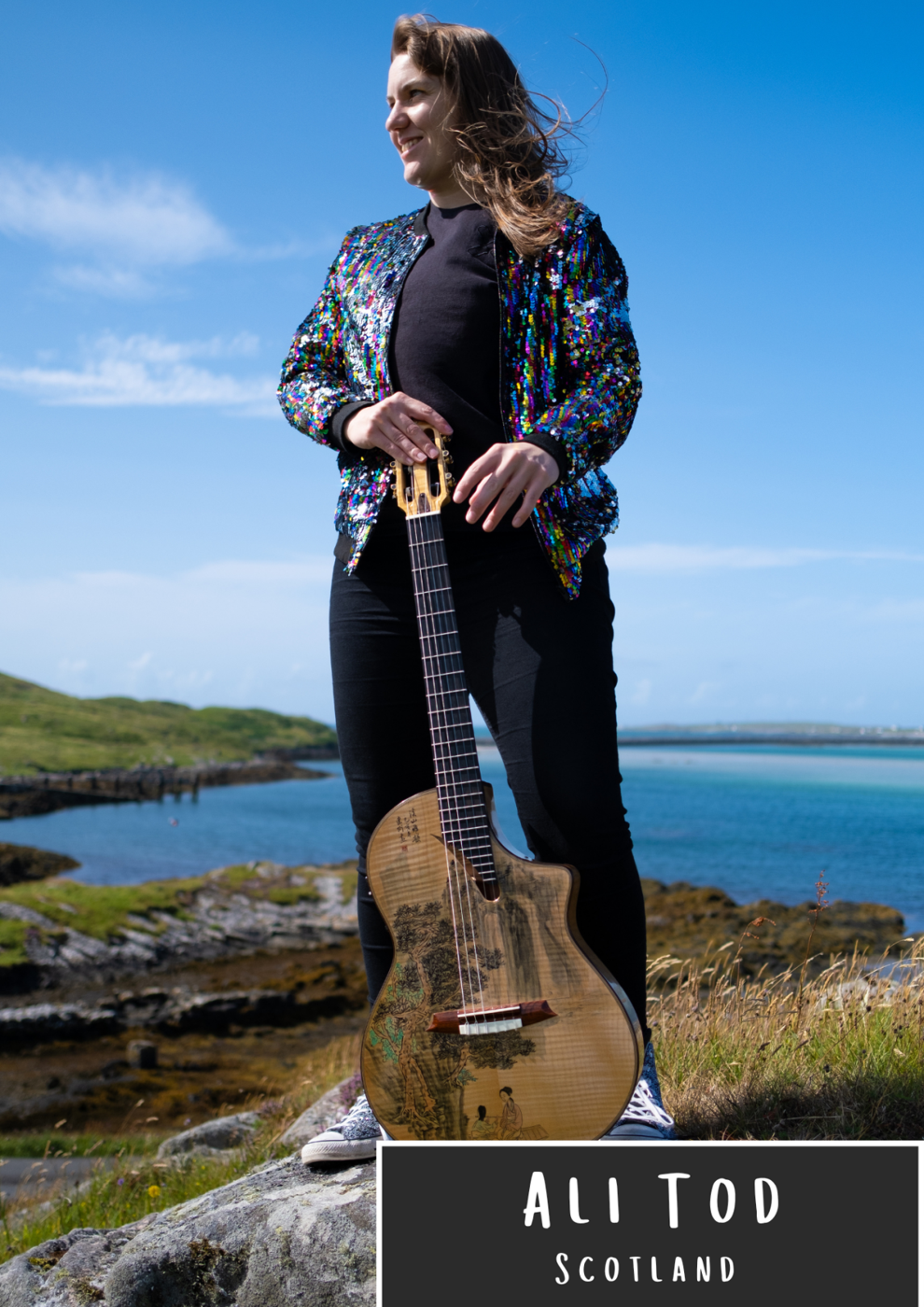 Upcoming Events & Happenings:
March 18th, 2pm ET - Monumental Journey Live & Online! All three ladies will perform from their respective countries. FREE. Find out details HERE.
About the Artists
Vicki Genfan - USA
Winning the esteemed Guitar Player Magazine's 'Guitar Superstar' award in 2008, Vicki Genfan is known around the globe for her own percussive technique of 'slap-tap' acoustic guitar and has been showcased as one of the world's top guitarists at festivals and concerts. She's also a multi-instrumentalist, stellar vocalist, and award-winning songwriter.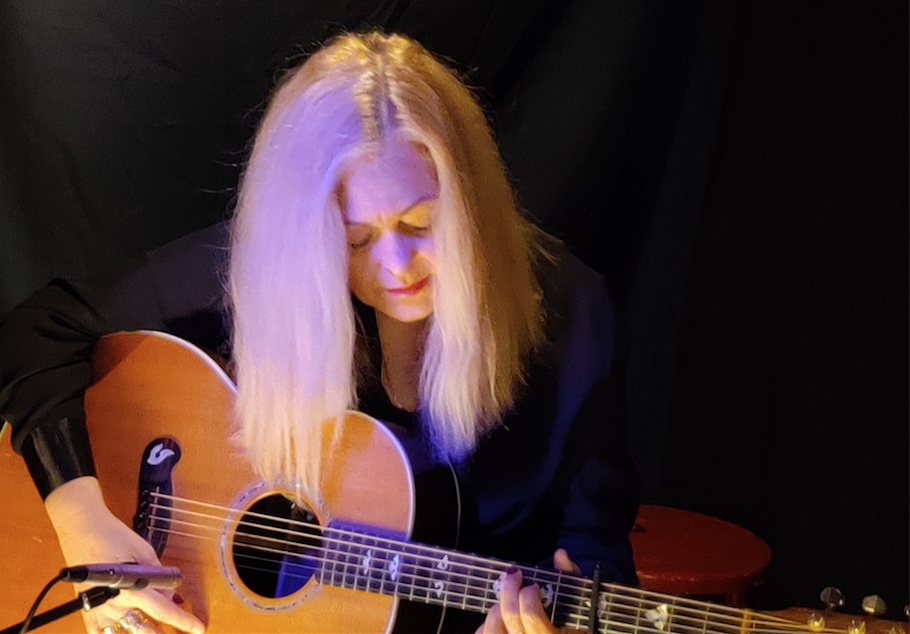 Sally Barker - England
Her voice is arrestingly pure and evocative; her songwriting is steeped in storytelling. In 2014 England's Sally Barker was Tom Jones' finalist on 'The Voice UK'.  A seasoned songwriter, guitarist, performer, and vocalist, the list of musicians she has supported, collaborated with, or performed with is expansive, including Tom Jones, Bob Dylan, Steeleye Span, Richard Thompson, Fairport Convention, and Robert Plant.
Ali Tod - Scotland
Joining us from Edinburgh, Scotland Ali Tod is a fierce, emerging talent and a force to be reckoned with! Combining flamenco guitar playing with modern percussive fingerstyle techniques and a ruthless funky edge, you can find her mingling and performing with artists like Brandi Carlile and the Mexican Acoustic duo, Rodrigo y Gabriela.
###