P.T. Burnem is bringing "Dustkat Dream Drum Machine" to etc.GSO through a residency with open house workshops running November 13-19 and performances on November 17 and 19.
"One Man, One Mic, One MPC," Burnem is the stage name for Colin Swegman, an artist from the northeast known for "radical lyricism set to dark, heavy beats." Based in Richmond, VA these days, he's bringing an immersive, interactive experience to Greensboro — offering "an amalgamation of many ideas I've been working with, both in and outside of the music practice for decades now."
Carrying the fascination of embellishments and showmanship of his namesake, (who Swegman was dismayed to later learn was actually "kind of a dick") the residency will synthesize light and sound, turning a room in etc.GSO into a robot drum machine through an array of gear and curation — a choreography of voice, design, composition and sculpture, with a collaborative, interactive experience for attendees.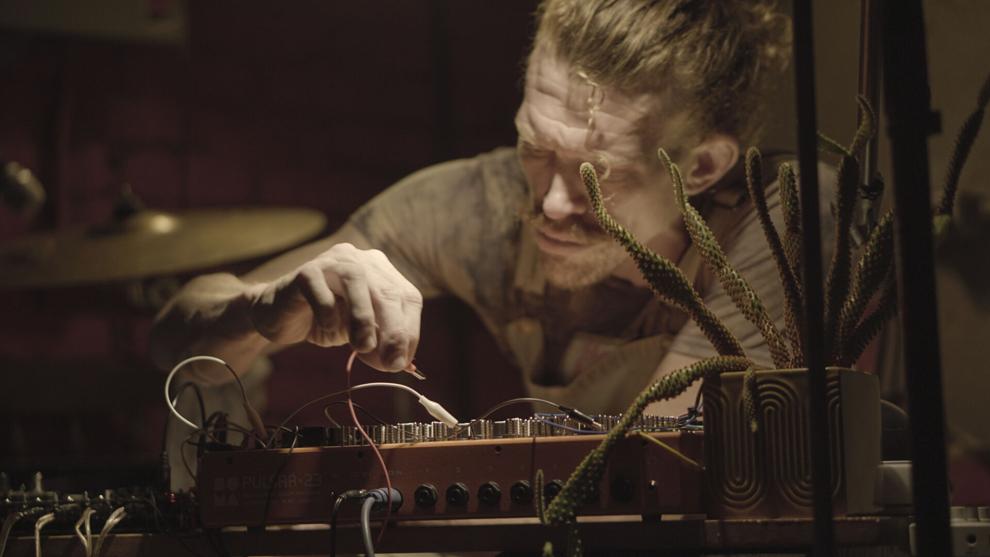 "My studio has become a cacophonous orchestration of ambient drones and noisy rhythms, blinking lights, and clanging signs," Swegman said. "It's a lovely place to be and I found myself excited to create and conduct environments for sets which would perhaps play like an album."
The core of the show is supported through The Illuminator, "which takes Modular signals and translates them into light and solenoid triggers," he explained of the mechanics behind turning a room into a drum machine. For gearheads, the show also features a Pulsar-23 drum machine and an 0Coast and Strega driven by a 0-Ctrl. "They're synthesizers dreamed up by Tony Rolando of MakeNoise out of Asheville, incidentally," he added.  
Aiding interactive elements, the residency will feature tape recorders distributed on a first-serve basis. "You'll also be able to become a part of the machine yourself," Swegman noted. "My technique with music right now is immersive, I keep drones, drums, and clanging objects going during the work, to sit with the sounds of the room and arrange things effectively. I want to welcome folks into that process."  
Within that process, Swegman's musical influences run a gamut of Aesop Rock, Mac Miller, Kate Bush, and Future Islands; along with the "Modular on the Roof" series and Éliane Radigue, a French drone artist and composer of electronic and symphonic instruments. Turning to his own work, "I'd like to span the range from meditative drone to cacophonous lunacy," he said, with current themes concentrated around the "impermanence and the usefulness or uselessness of language," he said. "And heartbreak, of course."
Creating a static connection, the residency features workshops, geared toward opportunities for "ticket-holders to get deeper into the piece," Swegman explained, "with one-on-one time with the synths and perhaps a chat about the philosophical aspects of what I'm doing."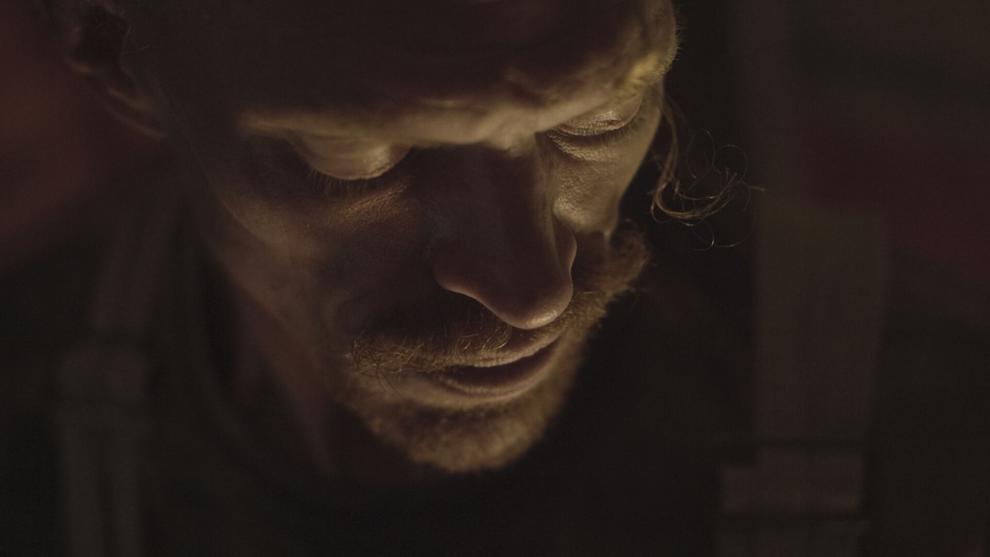 Getting metaphysical, there's the "philosophical ground of vibration and vibratory rates and harmonics being the key to not only music but all of existence," he noted, "as we've been discovering that matter is energy vibrating so fast that it manifests as matter."
Following the energy of the area, Swegman praised the openness of audiences he's witnessed when performing in the Triad — notably during the Winston-Salem Rap Round Robin series, originated by the hip-hop sibling duo, Speak N' Eye. And having been introduced to videographer, Yanni Xoinis (and the etc.GSO space) during the memorial show for the group's elder brother, Joshua "Unspeakable" Brookshire.
"We met up recently to shoot a series of live videos, and performances of the material on [Swegman's latest album] "Perzang!," he explained of working with Xoinis. The pair released the video for "Ton Up 'Til The Sun Up" on October 28. "Yanni has a strong eye for capturing the feel of what I'm doing, and our work became the impetus for bringing the residency to Greensboro."
No stranger to video, Swegman hosts "The ZnZerna Music Hour," a "weekly live stream on Twitch in which I jam out with synthesizers, explore philosophical ideas, and talk about what I'm doing artistically," he noted. "It's also a vehicle for presenting the Dustkat or Zerna stickers that I've been releasing and the philosophical concepts of dust and manifestation embodied by the Zerna."
Broadcasting Tuesdays at 7 p.m., the show bridges Swegman's love for the "endless potential of digital creation" and "special fondness for the tangible objects of art." A fondness made manifest in sticker forms and Zerna — a little cat creature "uncovered in the dust of the buffing room at a guitar factory I worked in on the eastern shore of Maryland."
"The compound we used to wax the buffing wheels comes in long bricks, and the use of the wheels on them carves them into shapes that change depending on your buffing technique," he explained. "Mine happened to carve them into a cat ear shape, which I then elaborated on using wax pencil, creating a type of sculpture that became popular around the factory."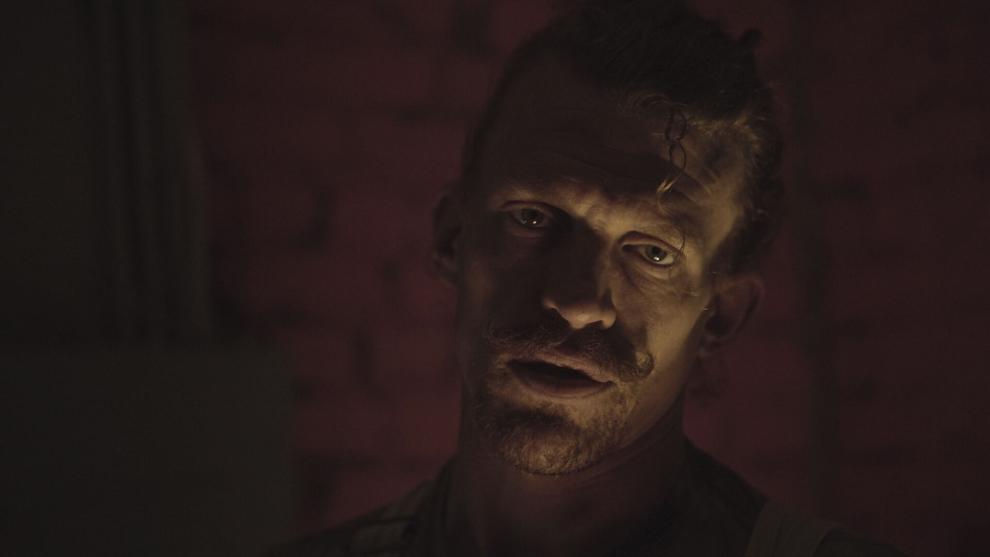 "On a whim, I began trying my hand at drawing the things, and that's when it really took off," he continued, bestowing a title of "Zerna" on the "Dustkats" he'd made; and developing a sticker series that "had a tarot-like system of subtle symbols and messaging — conveying a philosophy rooted in Zen and Hebrew mysticism."
Drawing on the "Bob" stickers found across Philadelphia, and his experience of following stickers to underground locations in Poland, Swegman sees stickers as "a language, the voice of a city, in the same way that traditional graffiti is." Bridging the tangible divide, he offers a sticker club via Patreon. "For about the price of a coffee a month, members get a premium Dustkat sticker in the mail, sometimes an additional handmade one-of-a-kind sticker, and sometimes other objects like physical copies of my albums." 
The ZnZerna Music Hour will broadcast live on Tuesdays during the residency to "welcome folks into the process digitally."
Going beyond, Swegman is also a part of the bass-heavy electro-punk project, Trauma Lavern; and the acoustic post-apocalyptic folk project D.R.O.N.E.S. out of Richmond, VA. He's also currently working on a "more straightforward rap album" with Cold Rhymes Records cohort, Height Keech; and will be on upcoming work with MC Homeless and Fake Four artist Myles Bullen. And is co-producing Aaron "Emceein' Eye" Brookshire's album, "Nothing Beats a Try," due in early 2023. 
Katei Cranford is a Triad music nerd who spotlights area artists and events.