Hotamighty, y'all! Matt Walsh keeps moving a new record, "Straight Outta Dunn" out May 30.
Offering both homage to the mighty Link Wray and a look back at his own career, "'Straight Outta Dunn' feels like a summertime album and I've always wanted to release a record in the summer," Walsh said, musing his first foray into the "concept album." 
With summertime and the experiences of spending almost 30 years as a professional musician, Walsh is hitting his stride. 
"I became a homeowner, got engaged, and have been playing out and creating when I want to instead of feeling like I have to," he said, with a smile toward his fiancee Kelly and their gnarly little Brussels Griffon, Sho-bud. "I'm at a point in my career where I don't feel like I have to prove myself, I can take my foot off the gas and enjoy what I've worked hard to build."
"I find that when I do live shows now that they're more of an event for me personally," he continued. "I play better and with more fire versus the constant night after night of what becomes the groundhog day of live shows."
 And while Walsh has taken time off the road, he's hardly been taking it easy. A mover through — and — through, and an entertainer at his core, Walsh's creativity spans the media landscape: filmmaker, actor, comedic booze-hound connoisseur.  
"I actually wanted to go to film school as a teenager, I never knew I'd dabble so much in music and become a professional musician," he explained. "But I'm glad that my music has provided the vehicle to drive that part of my artistic interests."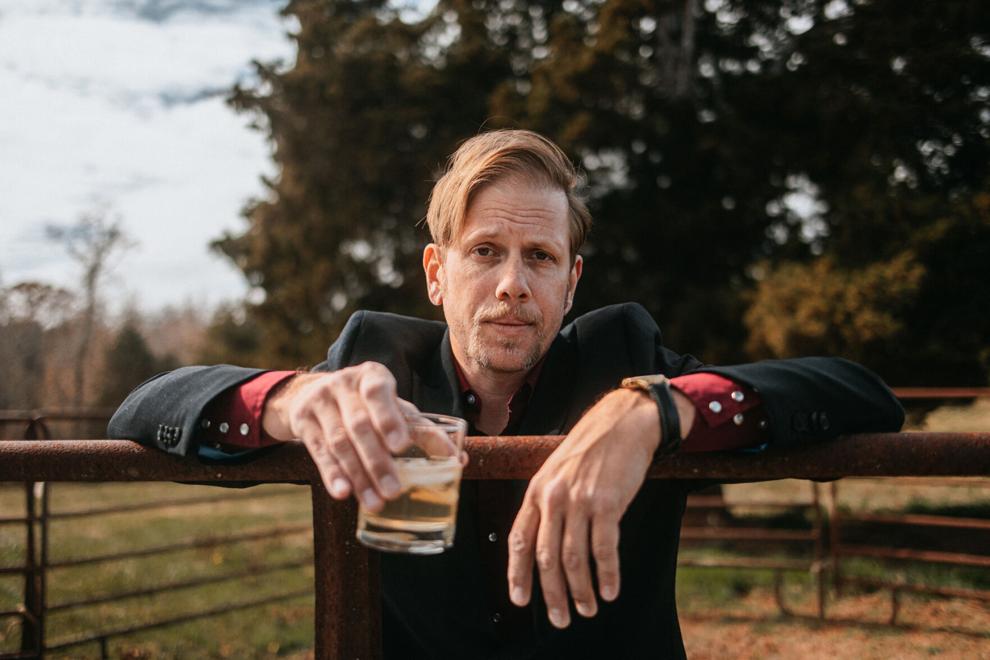 "One of the best things I've done over the past few years is merging my characters and comedy with my music," he said. "Not worrying about making a fool out of myself rather than being a stoic musician has worked tremendously for me."
With a penchant for the unscripted, spontaneous way of life, Walsh continues filming a variety of series sketches and music videos — some with more connection to reality than others through a cast of oddball characters. "Not being on the road gives me the time to focus on output without burning out and in my mind a show lasts for two hours, a song or a film is forever — so that's where I invest."
Music remains a principal character within that investment — though Walsh's portfolio is flush with irreverent, exaggerated personalities. There's "Butch Light" and his "Cookin and Butchin'" YouTube cooking show series — featuring questionable culinary advice with a certain Flordian flair. Based on Walsh's dad, who's been a "Florida man" since before the phrase was coined. "He actually lives in Florida," Walsh said, "and Butch is every Oakley sunglass-wearing, tree-cutter, fisherman redneck looking for the next good time."  
And then there select members of the Hardwood clan, a family Walsh channels most often through his "manager" Buddy Hardwood and Buddy's father, Chet. Stumblin' and screamin', in their own varieties of drunken southern draw — the Hardwoods expound sleazy swagger and a lot of shoutin' in video skits ranging from fabricated hot takes to the roadie werewolves explored in Walsh's catalog of mockumentaries and serious musical series. 
A storyteller in songs and practice, Walsh drops the acts in his latest "Shiloh Saloon Stories," a sort of bar room confessional filmed in his own little private basement bar in Statesville. Over a beer and a smoke, Walsh delves into memories of real-life antics and experiences on the road. Episodes explore tales of life in a town haunted by a serial killer, to hanging and playing with famous Bluesmen. "There's also the time Wee-Man crashed my show, or my infamous TV commercial, this crazy dentist," he explained.
"Most musicians or public figures don't share too much of what happens behind the scenes and they definitely don't include the things that are less than flattering moments in their journey," he continued. "Folks love a spectacle and a peak behind the curtain."
Not one to shy from spectacle, his pandemic-era talk show the "Friday Nite Gamble" welcomed guests into a wild attic world of musical interludes, prize-wheel and all the Clubtails one could drink. "Like everyone else, I had no idea how long the shutdown would last or what to do," Walsh explained of his foray as a night-show host. "I knew I didn't want to play on Facebook in pajamas."
Running nearly 100 episodes over four seasons, the Gamble, a blended variety and talk show, with Walsh performing as himself, the Hardwoods, and a handful of characters — with an outrageous (and inebriated) co-host to match — alongside a weekly special guest, hootin', hollerin' and Hotamightyin' the night away.
"I had a lot of fun dressing up and putting the guests on the spot," Walsh said, "especially if they were the serious artsy type." The first season featured guests like Justin Clyde Williams, Mason Keck, Casey Noel, Betina Bullard, Andrew Massey, Momma, Molasses, Jamie Trollinger, Emily Stewart, Drew Foust, Whiskey Foxtrot (Seth Williams and Sam Foster returned in season 2), Chuck Cotton, Tad Walters, started with Raymond Brooks. 
Yours truly appeared in the first episode of season two (and for the "one-year anniversary" episode). That season also hosted the likes of the late "Hurricane" Bob Travers, Logan Fritz, Jason Moss & The Hosses, Will Easter, Tom Troyer, Michael Blind-Dog Gatewood, Bob Tarlton, Laura Jane Vincent, Royal Jelly, John Howie Jr., Nikki Morgan, Mason Via, and Colin Cutler stopped by in season three, and Quinn & Allen Crowe, Earl Snipes, Mark Harrison, and The Chuck Dale Smith Band rounded the final season four. 
The Gamble closed as the world opened up, but Walsh continues beyond the spectacle — talking shop in his "Out of Control Vintage'' series that features "vintage guitars and equipment that musicians can look for to buy without selling everything they own," Walsh said. "You'll probably never see a 1952 Telecaster on the show, but you'll probably come across a 1964 Silvertone that has the vintage feel and vibe or a 1946 National amp that can rival a 1957 Tweed Deluxe for a fraction of the price."
And then there's the pastoral "Field Recordings" he puts out — for the love of playing obscure Blues songs and the lure of pleasing the algorithm. "It's a fun segment that doesn't take much production and it 'reels' folks in," he said, with a side-eye toward social media. Filmed in his literal pasture, the name is both a matter-of-fact and a nod to the work of Alan Lomax.
Across his streams of series and content, Walsh maintains artistry — algorithms be damned. "AI is on the horizon which I think will swallow the last of our humanity," he said, musing both ire and wonder at the expansive effect of social media. And while his latest album mostly reflects on his life as a musician, the first single, "Counting Sheep," explores ideas of mediocrity and a certain sort of pervasive societal gullibility growing online.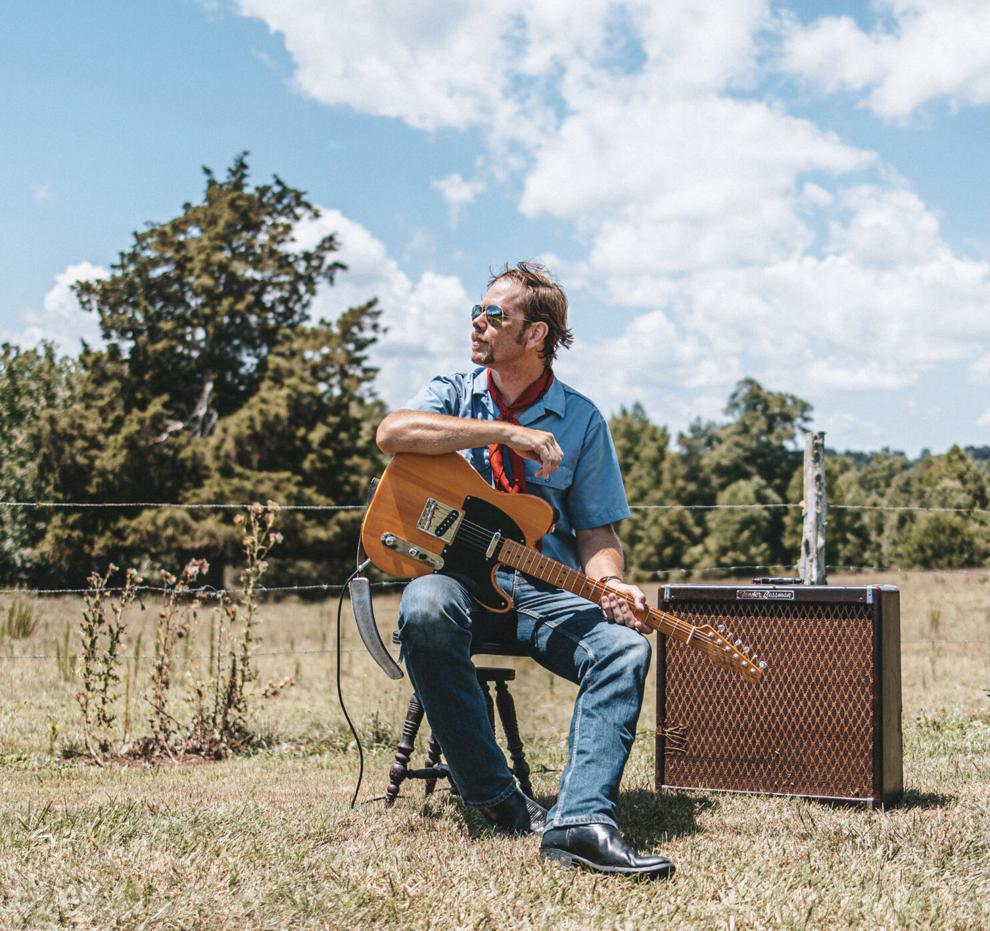 Despite the sort of downer influence, "Counting Sheep" takes on a noticeable, albeit unintentional, pop sound. "I never think about the genre of a song or try to sculpt one to a specific sound," Walsh explained. "If it sounds good and has soul then I go with it." That notion carries over in the second single, "I Hit the Bank," on which Walsh serves a sort of Beatles-vibe. 
"The tracks capture every period of my musical output and roll them into a new sound," he said. "There's a big return to Blues but there are heavy rockers, acoustic Americana with Bluegrass leaning, brooding R&B, soulful Pop, and Zydeco." 
But it's the rumble of Link Wray that resonates most through the record. Captured in both the spirit of the album, and the upcoming single of the same name, "Straight Outta Dunn" honors the life of a musician, the life of Wray himself, and Walsh's early days playing honky tonks and hole-in-the-wall bars.
"I've been a Link Wray fan since I was 13 -years old," Walsh said, relaying Wray's influence on both his technique and "don't give a rat's ass" attitude. Walsh sees those elements as having helped build the career he's happy to explore in his music. "I've been fortunate to be a professional entertainer for almost three decades and I'm very grateful for all of it, the experience, fans, and any opportunity to perform."
"Straight Outta Dunn" comes out May 30. Walsh will celebrate with a release show at Red Buffalo Brewing Co. in Statesville on June 2. Season two of Shiloh Saloon Stories will premier over the summer. Visit his MattWalshMusic YouTube channel for more.
Katei Cranford is a Triad music nerd who enjoys spotlighting artists and events.