GRAMMY® AWARD-NOMINATED SISTER DUO
ROCK CHARTS WITH NEW ALBUM
ACCLAIMED COLLECTION AMONG BILLBOARD'S "HEATSEEKERS," "BLUES ALBUMS," "AMERICANA/FOLK," AND "CURRENT ROCK ALBUMS"
SELF MADE MAN AVAILABLE NOW VIA TRICKI-WOO RECORDS
ROLLING STONE COUNTRY
PREMIERES "BACK DOWN SOUTH" OFFICIAL MUSIC VIDEO
FULL BAND RECORD RELEASE SHOW
PERFORMED AT BROOKLYN BOWL NASHVILLE LAST WEEKEND
ARCHIVED VIDEO AVAILABLE NOW VIA FANS.COM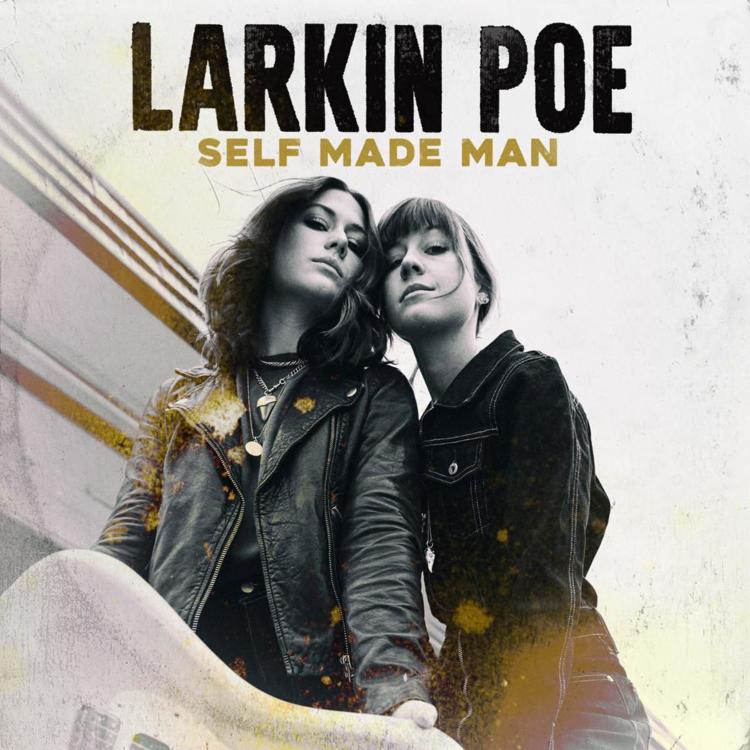 "'Back Down South' is an irresistible slice of country-blues that pays tribute to pioneers like Little Richard who helped "rock & roll learn to walk."'
– Rolling Stone Country
"Murky blues ooze off chunky riffs, melodious and mucky…rugged, crackling, and invigorating."
– American Songwriter
"Larkin Poe shove cock-rock out of the way with SELF MADE MAN…Laden with confidence and power, affirming Larkin Poe as absolute badasses."
– PopMatters
"These ladies are killers…The Lovell sisters are fully invested in anything they tackle, and they deliver it with a power and fire that snaps your head back…"
– No Depression
"Larkin Poe manage to retain the gravel in their throat while subtly expanding their sound on this fifth album."
– Uncut
"Rock duo Larkin Poe sound about ready to grind guitar bros under their boots"
– The Independent
"Self Made Man is further confirmation that these are women of substance"
– The Telegraph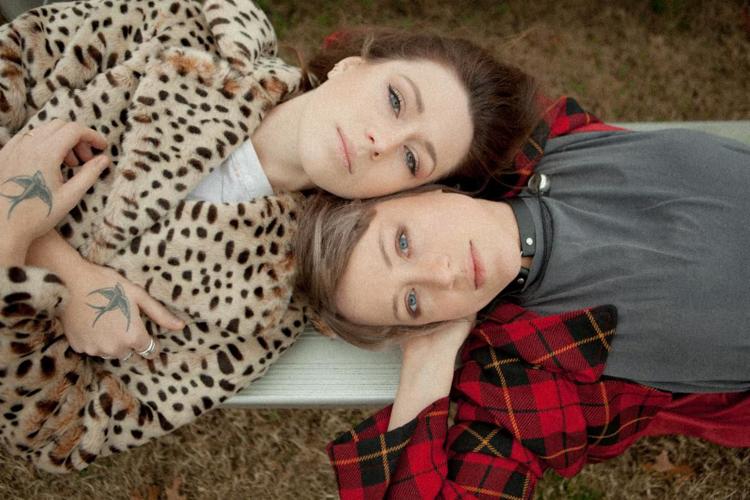 WATCH "BACK DOWN SOUTH" OFFICIAL MUSIC VIDEO
GRAMMY® Award-nominated sister duo Larkin Poe have ascended to #1 with their widely acclaimed new album, SELF MADE MAN. Released June 12 via the band's own Tricki-Woo Records, in its first week of sales the album rose to the top of Billboard's "Top New Artists Albums" and "Current Rock Albums" charts, while also climbing to #1 "Blues Albums", #2 on the "Americana/Folk Albums" (bested only by Jimmy Buffett), #7 "Heatseekers" and #11 on the overall "Top Current Albums Sales" chart. In addition, SELF MADE MAN was among the top 5 on Nielsen SoundScan's "Record Label Independent" chart, as well as the top 10 on a variety of other charts, including "Internet Albums," "Digital Albums," and "Current Digital Albums."
Yesterday, Rolling Stone Country premiered the official music video for Larkin Poe's single "Back Down South." "Roots American music is in our bones. We feel deep pride in being part of a new generation of music-makers who are building upon the foundations laid by those that came before — the bluesmen and women of the Delta, the shape note singers of the Great Smoky Mountains, and all the devils that went down to Georgia to jam some Rock 'n Roll. We ended up filming most of the outdoor shots on one of the hottest days we've had in Nashville, so many gallons of sweat were shed in the making of this music video — but it was totally worth it," Larkin Poe told RSC in a recent interview.
This past weekend, Larkin Poe celebrated the release of SELF MADE MAN with a special full-band live-streamed performance at the brand new Brooklyn Bowl Nashville. The show was streamed live via FANS.COM and is available now through "FANS On Demand" as well as the band's YouTube and Facebook channels, and the Relix YouTube and Facebook channels.
WATCH LARKIN POE LIVE AT THE BROOKLYN BOWL NASHVILLE
SELF MADE MAN sees the multi-instrumentalist sister duo, comprised of the Atlanta-bred, Nashville-based Rebecca and Megan Lovell, pushing their music and message towards hitherto unexplored terrain, inspired by their epic world travels yet still powerfully rooted in the creative heritage of their beloved American South. Songs like the gothic gospel "Holy Ghost Fire" manifest a key aspect of the southern tradition, presenting a sense of celebration and renewal amid the common struggles of existence, offering a way to move through trying circumstances.
Hailed by Audiofemme as a "rollicking journey that's drenched in Southern gothic rock, and steeped in the blues," SELF MADE MAN – which follows 2018's chart-topping, GRAMMY® Award-nominated fourth studio album, VENOM & FAITH – was self-produced by Larkin Poe, like its predecessor, with "our good buddy and engineer" Roger Alan Nichols at his Nashville studio, Bell Tone Recording. From the thunderous power of the album-opening "She's A Self Made Man," through the nostalgic "Tears of Blue to Gold" and fierce Chicago blues of "Scorpion," to the front porch jubilation of "Easy Street," the album is ambitious in both its eclectic, energetic sound and its resolutely welcoming mission, its universal lyrical approach fueled by tradition, invention, and Larkin Poe's remarkable ability to touch the hearts and souls of their fellow humans worldwide.
"This is, in a lot of ways, is the first lyrically uplifting record we've made," Megan Lowell says. "People can go through terrible things. People can weather immeasurable sorrow and hard times, and yet we can still come out on the other side, pull ourselves together, and thrive. This record reflects some of the joy and positivity that we ourselves feel and appreciate."
SELF MADE MAN is highlighted by such acclaimed singles as "She's A Self Made Man," "Holy Ghost Fire," "Keep Diggin'," and "Back Down South," the latter of which was declared "Larkin Poe's love song to the south" by Garden & Gun upon its premiere this spring, adding, "The hard-rocking single touches on Carolina hot peppers, Georgia red clay, and closes out with a nod to the Allman Brothers—whose legendary sound heavily inspires Larkin Poe's own."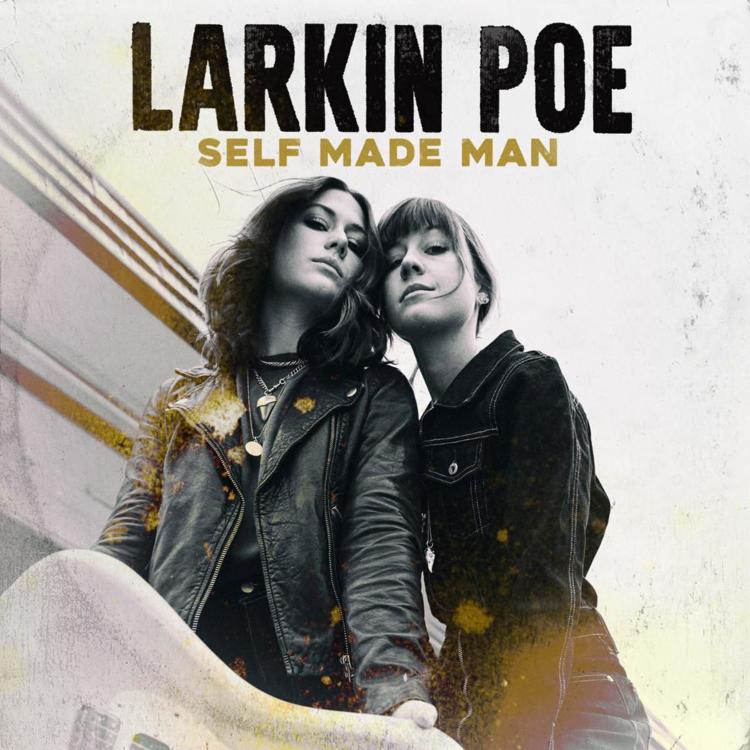 # # #
LARKIN POE
SELF MADE MAN
(TRICKI-WOO RECORDS)
TRACKLISTING:
She's A Self Made Man
Holy Ghost Fire
Keep Diggin'
Back Down South
Tears of Blue to Gold
God Moves on the Water
Every Bird That Flies
Scorpion
Danger Angel
Ex-Con
Easy Street
# # #
CONNECT WITH LARKIN POE
OFFICIAL
FACEBOOK
INSTAGRAM
TWITTER
YOUTUBE