Kaleideum Brings Back 21+ Events and Debuts a
New Laser Show System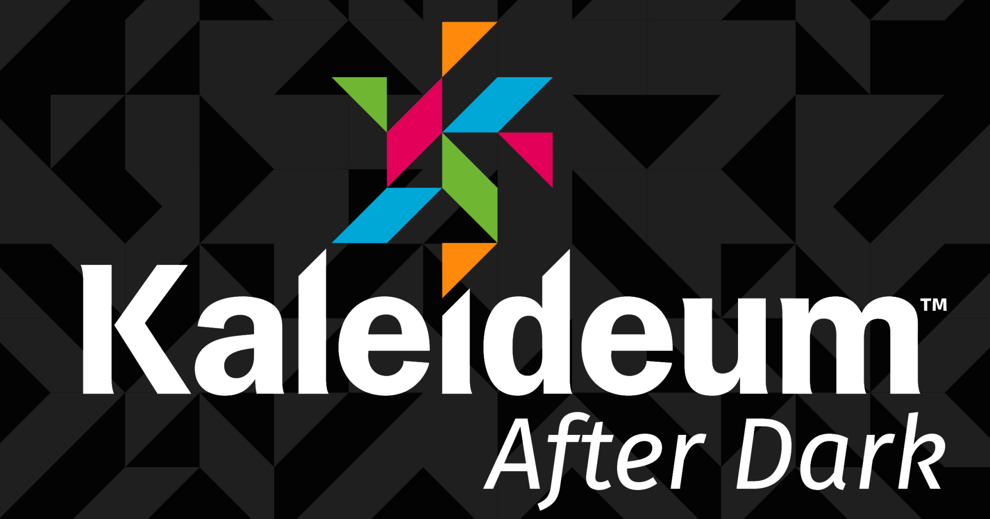 WINSTON-SALEM, N.C. (November 8, 2020) — This Saturday night, adults can sip and shop for the holidays while supporting the Winston-Salem arts community when Kaleideum brings back Kaleideum After Dark, the museum's 21+ event series for adults.
Kaleideum After Dark will take place Nov. 13, from 6-9 pm at Kaleideum North.
Tickets are $10 for members and $12 for non-members. The price includes one complimentary wine/spirit tasting ticket and a complimentary wine glass. "Raylen Vineyards and Broad Branch Distillery will be on site with cash bars," Brady said. 
At the event Kaleideum is debuting its brand-new laser system from Laser Fantasy International. "The new laser system is an immersive experience with two Rainbow FX solid-state laser projectors that splash brilliant high-color laser light across the surface of the dome," said Caitlyn Zarzar, Kaleideum's Director of Immersive Experiences. "In addition to the state-of-the-art projectors, we have a brand-new selection of music — from old favorites such as Pink Floyd to today's musical stars such as Lizzo."
Tickets to Kaleideum After Dark include the Laser Show debut. Starting Mon., Nov. 22, visitors can check the Planetarium schedule for Laser Special shows throughout the week. Laser shows will cost members $2, non-members $3.
For additional information about Kaleideum After Dark and other special events, visit www.kaleideum.org.
About Kaleideum
Kaleideum was formed by the merger of The Children's Museum of Winston-Salem and SciWorks in July 2016. Kaleideum Downtown (formerly The Children's Museum) was founded by the Junior League of Winston-Salem and opened its doors in 2004. Kaleideum North (formerly SciWorks), also founded by the Junior League of Winston-Salem, opened its doors as the Nature Science Center in 1964. The two museums merged into a single organization with the mission of "Inspiring wonder, curiosity, and lifelong learning in our children and community through interactive play and discovery."