Triad musicians matter to Kristy Jackson, the Greensboro singer-songwriter who recently launched the Guitar Resettlement Project, an initiative to provide guitars for Afghan refugees in the area. 
As President and founder of Triad Musicians Matter, Inc. (a 501c3 non-profit corporation aimed at providing financial support for local musicians and their families in the event of health-related emergencies, fire, or natural disasters) Jackson is known for looking after her fellow music community—and is now setting her sights on welcoming newcomers who've resettled in the Triad. 
"This project evolved organically. I hadn't envisioned anything like this before," Jackson said, turning to her efforts shared with a group of neighbors sponsoring an Afghan family. In addition to helping secure housing and other necessities, "As a musician, I thought it might be fun for them to have a keyboard in the house to tinker with."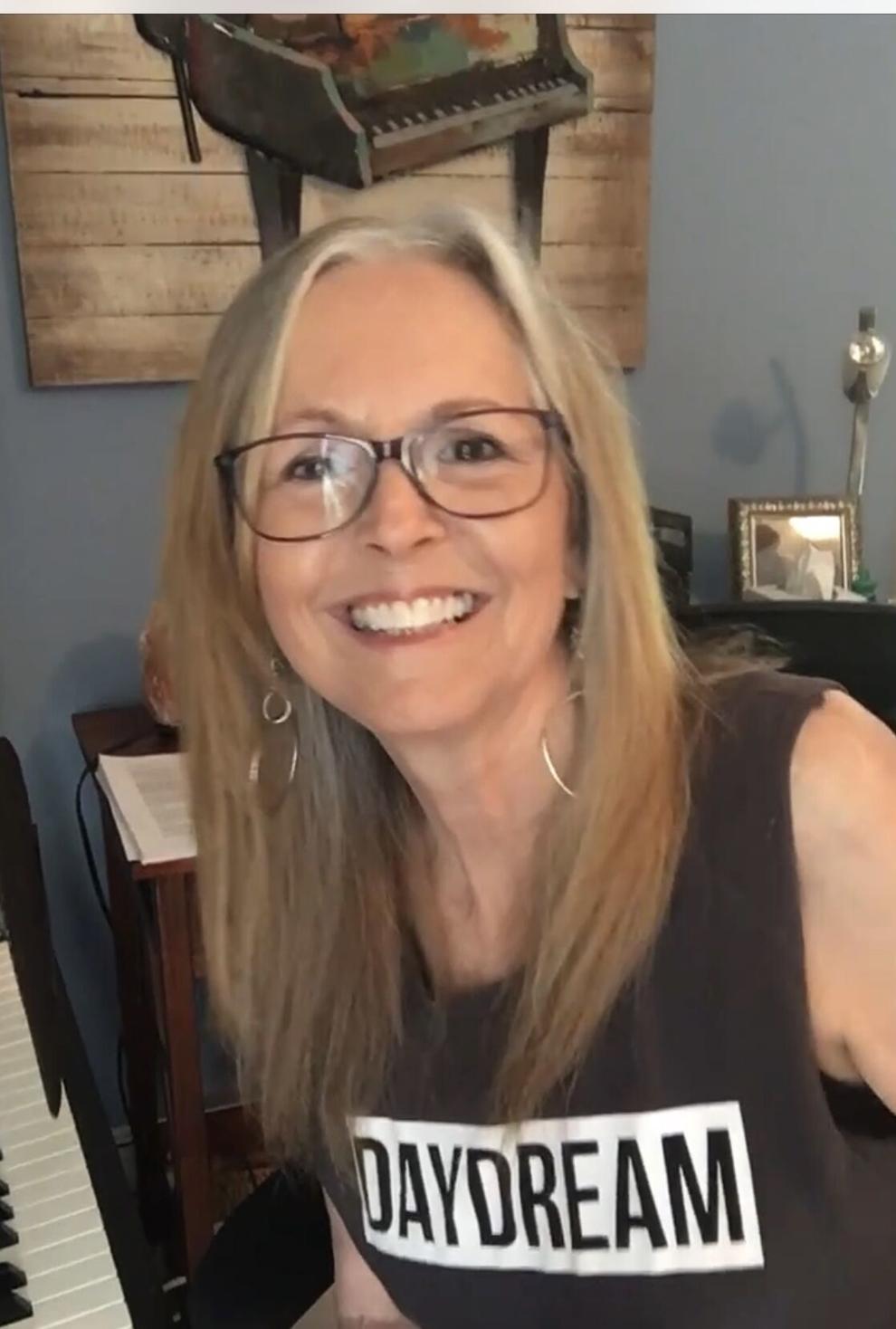 While the keyboard wasn't quite the hit Jackson envisioned, the youngest son soon inquired if she played guitar. "I confessed that I was just learning," she noted, "but that I had a lot of guitarist friends." 
Inspiration struck. 
On Jan. 25, Jackson made her initial post: "Does anyone have an acoustic guitar collecting dust under their bed that I could give to an enthusiastic young man who wants to explore music?" The responses were practically instantaneous. 
"Soon we were off to the races!" she said, having received three guitars within that first week. 
With six guitars resettled thus far, and several more on the way, the project is just beginning. "We live in such a generous, loving, and involved community," Jackson said, reflecting on her lineage of giving, which started in her home growing up. "My parents really instilled the importance of service to others."
A member of the BMI "Millionaire Club," as a songwriter, Jackson has worked with Grammy Award winners and major labels. She wrote "Take It Back," the first single off Reba McEntire's 1992 record, "It's Your Call." And garnered national attention in 2001, with her release "Little Did She Know (She'd Kissed A Hero)" the royalties of which were donated to various 9/11 charities.  
Here in the Triad, she was voted "Best Songwriter" in the 2021 YES! Weekly Triad's Best reader poll, and is currently working on new material. "It's a talented community so I was really honored to be recognized," she said of the award. As for her work, she's been "breathing some new life" into songs—writing, pitching, and recording with Benjy Johnson at Earthtones Recording Studio. 
While Jackson spearheads the Guitar Resettlement initiative, she's quick to credit those who've helped bring the project to life—and help sustain the mission of Triad Musicians Matter. Praising folks like JR Luther, who's lent his expertise in refurbishing guitars in varying conditions; and her husband, musician Bobby Kelly, who helps "match the right guitar with the right recipient."
Together, they're ushering in a new era of TMM, which celebrates its 11th year on March 16. "We're just trying to continue the work we started," Jackson said, reflecting on her initial motivation. "Back in 2011, I had some career success and realized I was one of the few full-time musicians I knew who could afford health insurance," she explained. "I was always struck by how it seemed musicians were always the first people to offer their time and talents for various fundraisers yet had nothing in place to help them."
The initial group started with Sam Funchess, Ogi Overman, Terry VunCannon, and Justin Jackson. Her husband, along with Chris Roulhac and Doug Mokaren, have also joined the fold of official officers over the years. 
The artists they've helped extend across the area—including Bill Jordan (of the Allison King Band), Matty Sheets, and Snüzz are among the many musicians that have praised the benefits of their services. "It's rewarding to help your peers in the industry who are struggling," Jackson said. "We've helped numerous musicians over the years and look forward to helping more."
She's also looking forward to the eventual return of TMM fundraising concert events, which were paused for the pandemic. "There are still musicians in the area, as well as members of the community, that are still a little leery of big crowds," she explained. "But as spring arrives and restrictions ease, we will assess the risks and take a look at future fundraising possibilities."
For now, Jackson muses the promise and possibilities presented by the Guitar Resettlement Project. "I'd love to see it extend to underserved and at-risk youth in the Triad area," she said. But first, her plan remains focused: spreading the word to sponsors and the Afghan community: "the Guitar Resettlement Project is here for you!"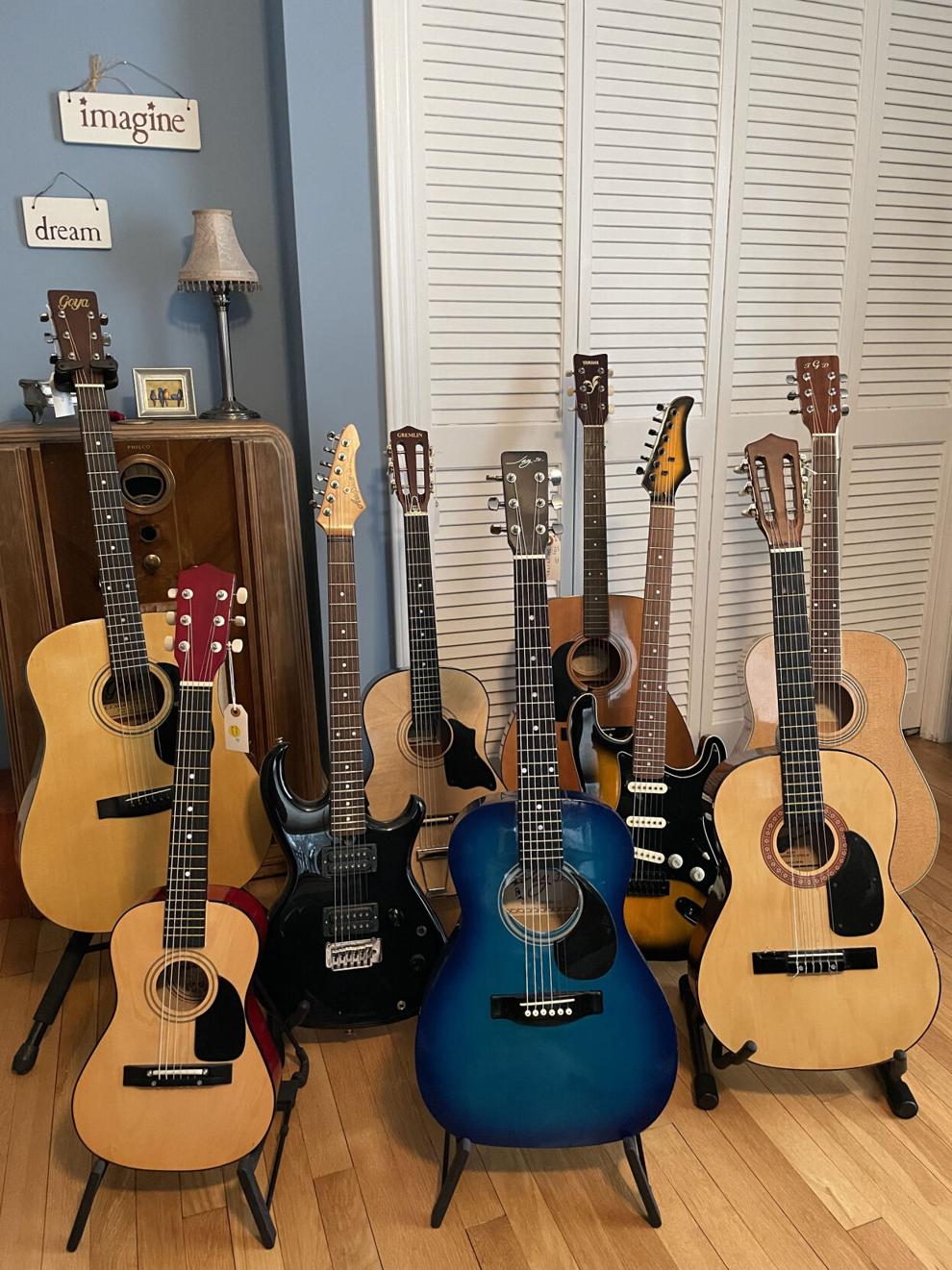 And while excited to promote the project, Jackson remains careful to respect the privacy of recipients. "I ALWAYS ask permission to take a picture with their new guitar and show them the platform that it'll be posted on," she explained. "Some decline because they're leery of having their picture taken. Many still have family they're trying to get out of Afghanistan." 
Anyone interested in either donating guitars, or who knows of a resettled individual that would enjoy a guitar, is invited to get in touch. More information is available at triadmusiciansmatter.org. She also encourages folks to check out the North Carolina Refugee Assistance Program. "I've learned so much and became aware of the many resources made available to refugees resettling in this area," she said.
"I just hope I can continue to make and share music and serve this community in ways that are productive and positive," Jackson added. "Keep those guitars a'coming! Thank you so much!"