For 2021, the High Point Arts Council is introducing an Arts & Culture series that will feature various artists representing the rich diversity of our community. The arts bring us together to celebrate our differences and highlight our similarities!
On Sun., Jan. 10, from 2:00 to 4:00 p.m., the Arts Council will present an Asian-themed event for an afternoon of cultural learning and celebration. This event will feature music, art, clothing, crafts, and stories from Japanese and Chinese cultures. It will also include hands-on activities for all ages.  
This will be a pay-as-you-can event at the Centennial Station Arts Center, 121 S. Centennial Street, in downtown High Point. Tickets are no cost, but are required as attendance is limited due to COVID restrictions. This event will also be livestreamed for people who would prefer to experience it in their own home.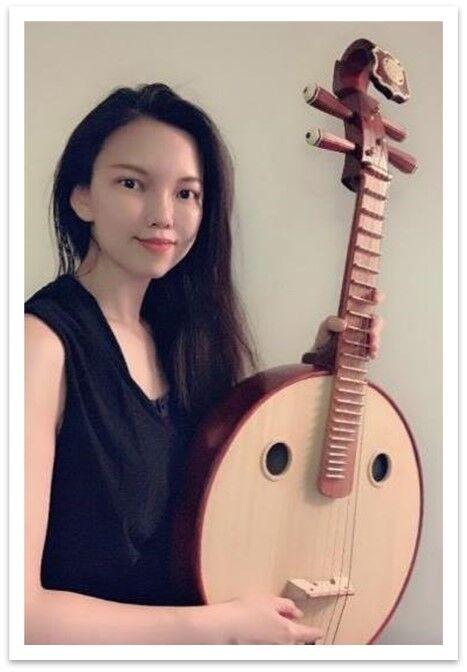 The featured artist will be Sue Chen. Ms. Chen is a faculty member at multiple institutions with students aged from preschool to college. Currently, Sue serves at the CLTA-NC advisory board. When she is not teaching, Sue enjoys cooking and playing music. She has collected over 100 pieces of musical instruments from around the world, performed at various cultural events across the United States, and provided free lessons to students-in-need. Her goal is to promote culture through language-based approaches and to preserve the sound of traditional Chinese music.
Ms. Chen has also been invited to present and perform at a U.S. Department of State's Bureau of Educational and Cultural Affairs funded online program, Confucius Classroom in Missouri, International Conference on Chinese Immersion Programs at Alfred University, New York, Lorain County Community College in Ohio, and virtual performances in Canada, as well as virtual presentations in California and Virginia.
Tickets are no cost, but required. There is a four ticket limit per order. Please visit https://www.etix.com/ticket/p/2177097/asian-culture-and-arts-day-high-point-centennial-station-arts-center to order. Reservations begin at 10:00 a.m. on Tuesday, January 5. You can also call the Arts Council to order tickets Tuesday through Friday, 1:00 to 5:00 p.m. at 336-889-2787, extension 26. Please note that due to the everchanging situation with COVID-19, any local, state, or federal mandates may change the in-person seating capacity for this concert.
For more information, contact Todd Dupree, Arts Programs Manager, at programs@highpointarts.org.