Greensboro rockers, Sugar Meat, share the gritty and sweet nature of songwriter and guitarist, Suzanne Stafford, who'll serve up another round of her "alt-country punk rock'n'roll" on March 17, with the Kneads and Kim Ware, at Gas Hill Drinking Room in Winston-Salem. 
An unabashed rock'n'roller with a gravel and twang, Stafford's vocals have been compared to Janis Joplin, though, "more recently, I've been told that Sugar Meat reminds people of Sonic Youth, and comparing me to Kim Gordon," she said. "I like all of this."  
Crediting her musical taste to her older brothers (and their bestowed love of bands like the Pixies, Violent Femmes, R.E.M., Teenage Fanclub, and the Connells) Stafford owes her "ability to string words into melody to my Mama," she said, "who watched every single musical movie known to mankind with me when I was young and impressionable."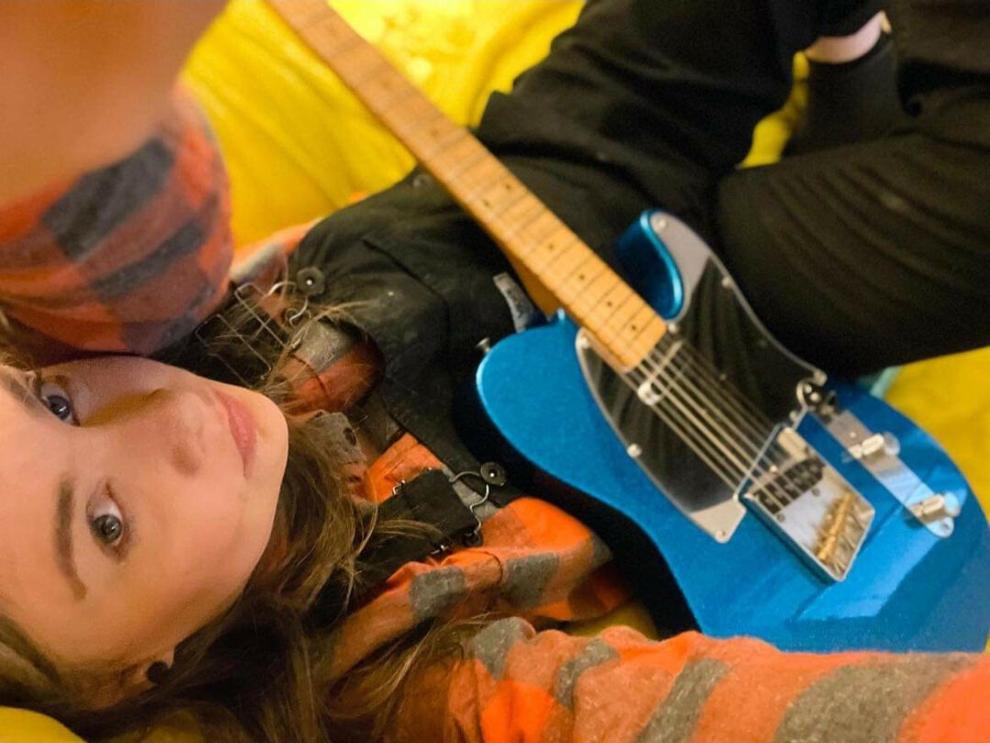 Sugar Meat, as a band, owes its name to her dad. "I'd planned to name the group as a nod to Lucinda Williams," she explained, "but then I wanted it to be more personal, so I went with my Dad's nickname for me: Sugar Meat." 
The notion makes sense for the family-oriented Stafford, now a single mom of two, whose passion for music and songwriting bloomed early—starting in her father's church choir at age 7. She penned her first song, about Duke basketball, at 8. By 12, she had picked up piano and clarinet. As a teen, she held the honor of being a four-time "National Teenage Whistling Champion," for which she appeared on both CBS This Morning and The Tonight Show. 
Her history in Greensboro started as a University of North Carolina-Greensboro student in the late 90s, where she ran in the hip-hop and electronic circles with then-boyfriend, Shane Sealy (who worked at Obia Studios, operated by DJ Polo). The two recorded various tracks with an array of local producers, including Devour, Dana Lucci, and ShowDown (for whom Stafford sang an intro of his radio show on 102 Jamz).
Her introduction to area rock'n'roll came after she split from Sealy and was introduced to Dylan Ritter. "He had this whole 'Rolling Stones' vibe, and ran in completely different circles than I did at the time," Stafford explained, referencing circles in which she still runs today. Together, they, and a group of friends, formed Scarlet Harlot. Channeling her inner-Chrissie Hynde, the 20-something Stafford learned guitar, "with an occasional jaunt playing a bass or keyboard," and leaned heavily into rock'n'roll. They opened for Lucero at Ace's Basement, put out an album (recorded by Steve Graham at Carey Sound), and called it quits after a two-year run. 
A heartbroken Stafford bicycled up to Boston and back, before a fateful meeting with Matty Sheets at his open mic produced a longtime friendship; and the alt-country outfit, Come Hell or High Water. Sailing through the mid-00s, the group opened up for Jason Isbell & The 400 Unit at the Blind Tiger and gigged around the state. Meanwhile, Stafford became a mother of two; and put music on the back burner for a bit, moving down east during her daughters' preschool years. 
Returning to Greensboro in 2016, Stafford soon cooked up Sugar Meat as an initially short-lived quartet with Sheets, Randy Seals, and Matt Goshow. That first incarnation dissolved following Sheets' diagnosis with multiple sclerosis but was reborn after a fundraiser for his treatment acquainted Stafford and drummer, Aurora Echo.
The two played as a duo for years, with Stafford's acoustic guitar enhanced by a fair amount of distortion. "After boring myself with the same sounds, I switched to playing electric guitar last summer," she explained. Former Come Hell or High Water bandmate, Rob Sinnott, joined on bass in September. "It made all the difference. I'm a really lucky woman," she said, praising the fully-formed rhythm section.
With Sugar Meat's current setup in place, "I've found myself, my voice, my words, throughout the years through the experiences I've lived (and sometimes suffered) through," Stafford noted, referencing ways her songwriting serves as therapy. Keeping her work catchy and relatable, songs like "Dead John," "Far Away," and "Trouble" explore heartbreak, love, and aggravation—along the lines of Evan Dando and The Lemonheads. Though politics aren't off the table, as exemplified by "Refugee," which highlights "the hypocrisy of Christians wanting refugees kicked out of the country."
Ever a preacher's daughter, Stafford holds those ideals—and the spirit—close to her heart. "Before every show, I close my eyes and sorta say a little prayer to help me feel the spirit," she said. "I ask my parents, Kurt Cobain, Tom Petty, and Whitney Houston to help me dig into my soul and let everything out."
Stafford's been praying, and playing out, more often these days. "Making music feels like a magical antidepressant; and to hear that it's coming off like that feels exceptional," she said, referencing the validation she felt from a recent show with Starlight Speedway and Crenshaw Pentecostal. "In between songs, I heard someone say 'there are some magical people in this world,' which felt extra good," she explained.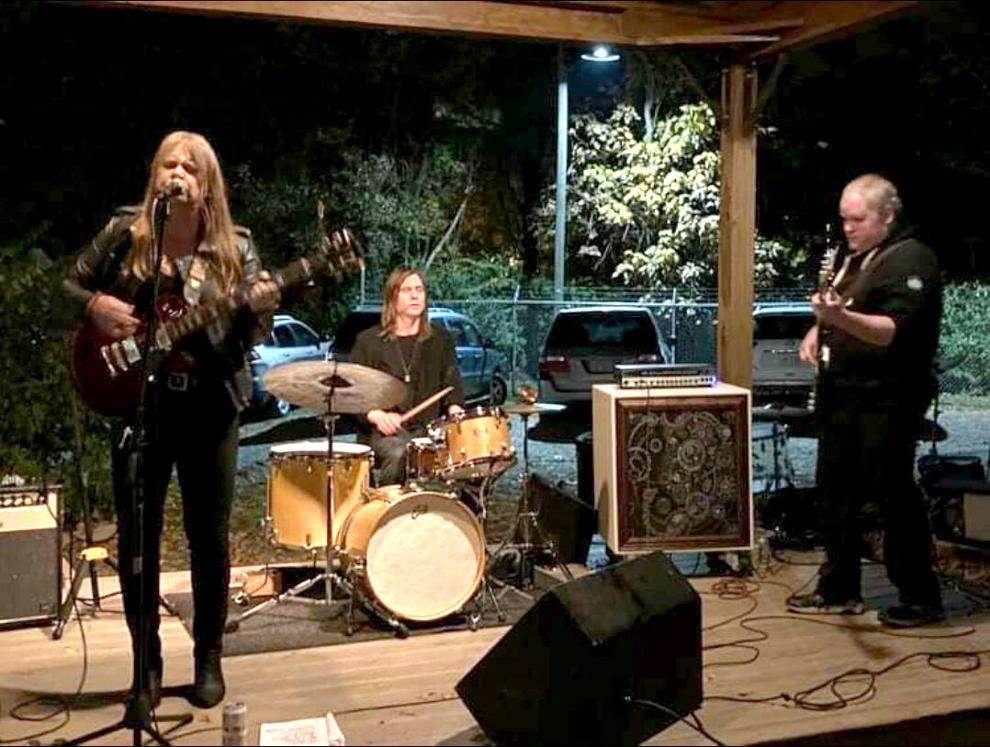 "Life has made music take a back seat, and I'm tired of that," she added. "I've been playing in bands for 20 years. My hair is turning silver. It's now or never. Performing for people is the best feeling, and I'm ready for it to happen more." 
Sugar Meat will be at Gas Hill Drinking Room, with The Kneads and Kim Ware (the Good Graces) on March 17. On April 29, they'll play with Greensboro-punkers Totally Slow, and Alabama-scorchers, Lee Bains & The Glory Fires at the Flat Iron in Greensboro.