Spirit of Hamlet, a supergroup quartet spread far and wide, has released their debut album, "Northwest of Hamuretto," out now on Broken Sound Tapes.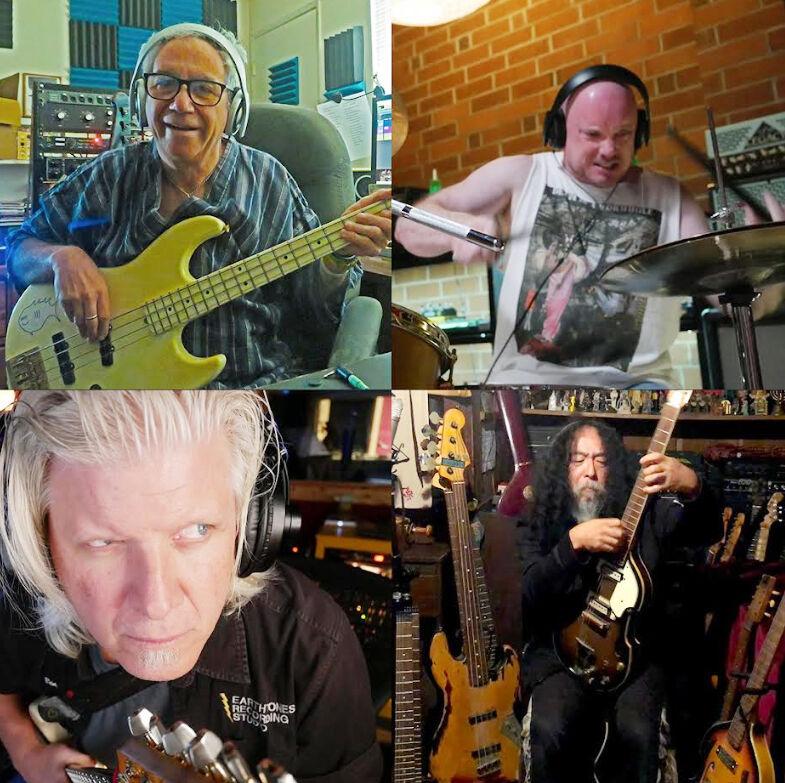 Bringing far-out sounds from across the world and right down the road — Spirit of Hamlet invokes the punk, jazz and experimental nature of the personalities involved and the aura of its influence — channeled through remote stylings woven by producer Benjy Johnson's Earthtones Recording Studio. Johnson wound up joining the fold — alongside fellow Triad resident, Scotty Irving on drums. Kawabata Makoto (Acid Mothers Temple) lended guitarwork from his home in Japan; along with the infamous econo bass action Mike Watt (Minutemen, The Stooges) sent in from his beloved San Pedro, California. 
"The band name was all Mike, and we loved it," Johnson explained — noting the album cover features a photo Watt took while exploring the birthplace of John Coltrane down in Hamlet — a little town in Richmond County most Triad folks encounter on their way to Myrtle Beach. 
It's an area that also holds a sense of home for drummer Scotty Irving, who lives in Stokesdale these days, but spent his early years in nearby Candor. "It's where I started playing in the school band," he said. "It's kind of a spiritual home for me." 
In the years since Irving has gone on to play for artists like Eugene Chadbourne and in bands like Geezer Lake — though it's his solo sound project, Clang Quartet, that brought him to working with Johnson, touring with Kawabata, and ushered his appearance as a guest on "The Watt From Pedro Show" (Watt's long-running radio show-turned-podcast, which opens, appropriately, with a John Coltrane song). "After the show, Mike asked me if I would be interested in making some music together," Irving said of their spirited formation, "and no way was I saying no to that!" 
"I'm so glad that these three people are the ones I put together after Mike got me involved," he continued. "It's sort of like several chapters from the book of my musical life being put together in a Brion Gysin kind of way." The spirit is shared among the group: "crimony, what a great project to be a part of," Watt said on his website, with praise for Johnson's knobwork and various contributions.
"I was just so excited and fortunate to be involved because I know how much of a legend Mr. Watt is," Johnson humbly admonished, "and all of the players are quite legendary in their own right. It's been very, very cool to collaborate with these fellas, especially with them being from all over the world."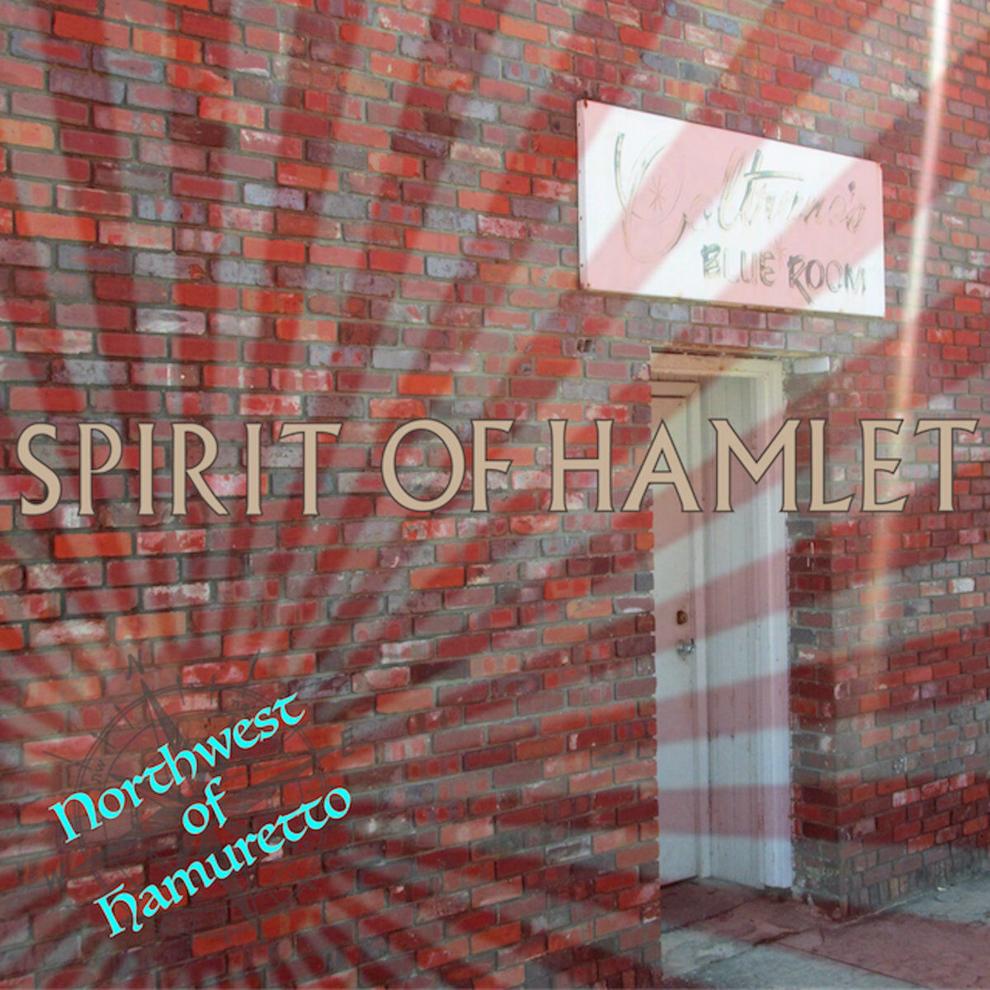 Initially onboard to record Irving's drums for SOH as it unfolded, Johnson ended up adding guitars and vocals; before joining the mix and mixing "Northwest of Hamuretto" as a full album. "I was lucky because in the order of parts added to the record I was the last," he said. "So I knew that whatever I added would be the final piece of the puzzle. That was a blessing."  
"I just had to kind of look at who I was playing with to understand what there is, and how I could add to the collaboration and make it all sound cohesive," he continued. "My musical themes were just completely inspired by what had already been recorded. Lyrical themes range from a nighttime Japanese nuclear surfer to a skater kid mad at his dad.  Oh and sardines…….yep sardines."
Filling the grooves across a sonic spectrum, the first single "Float," meshes surfey, spoken-word, and sci-fi. "I recorded the vocals intentionally distorted on a few of the tracks but this one I kept clean," Johnson explained — with lyrics conjured from his envisioning "this surfer out of the middle of the ocean at night time and the only thing lighting his way were nuclear green waves." For the accompanying video, he caught footage of North Myrtle waves meshed with photos of Hamlet taken by Watt. 
Johnson is working on more videos for the more manic single "Strike it Rich," and the sillier "Sardine $." "I love both those songs," he said. "They're fun and grooving!!"
Stepping into other grooves, Johnson is still riding high from his GRAMMY-nominated work with Eric Gales; and Earthtones has just wrapped two records produced by Charlie Hunter — one of which, DaShawn Hickman's "Drums, Roots & Steel," is up for nomination at the 2023 Blues Music Awards in May. Johnson's "Earthones Live" program streams Wednesday evenings. 
Meanwhile, Irving recently revisited "the Watt from Pedro Show," appearing on the March 13 episode. "I'm truly blessed to be able to do what I do," he said, pointing to Clang Quartet's upcoming release, "A SLOW DEATH FOR THE PEACEMAKER," out April 11 via No Rent and Strange Mono records — a portion of the proceeds will go to Second Harvest Food Bank. Kawabata is currently on tour with Acid Mothers Temple & the Melting Paraiso U.F.O. (who'll be at the Grey Eagle in Asheville on May 22).
"Northwest of Hamuretto," the debut release from Spirit of Hamlet, is out now via Broken Sound Tapes.  
Katei Cranford is a Triad music nerd who spotlights area artists and events.