ON VIEW JUNE 10 THROUGH SEPTEMBER 12
Winston-Salem, NC – The Southeastern Center for Contemporary Art (SECCA) is proud to present Hanging Tree Guitars, the powerful exhibition of sculptures by NC–based artist, guitar maker and one-time blues musician Freeman Vines. The exhibition will be on view in SECCA's Main Gallery from June 10 through September 12, 2021, with an opening reception on Thursday, June 10. Admission is free, with a suggested $10 donation.
For decades, artist Freeman Vines has made guitars in his shop in eastern North Carolina using found objects, including wood from a tree where a man was once lynched. In addition to Vines' haunting sculptures, the Hanging Tree Guitars exhibition also includes a number of tintype photographs by Timothy Duffy. Freeman Vines' sculpture and words are the subject of the forthcoming book Hanging Tree Guitars by Freeman Vines with Timothy Duffy and Zoe Van Buren.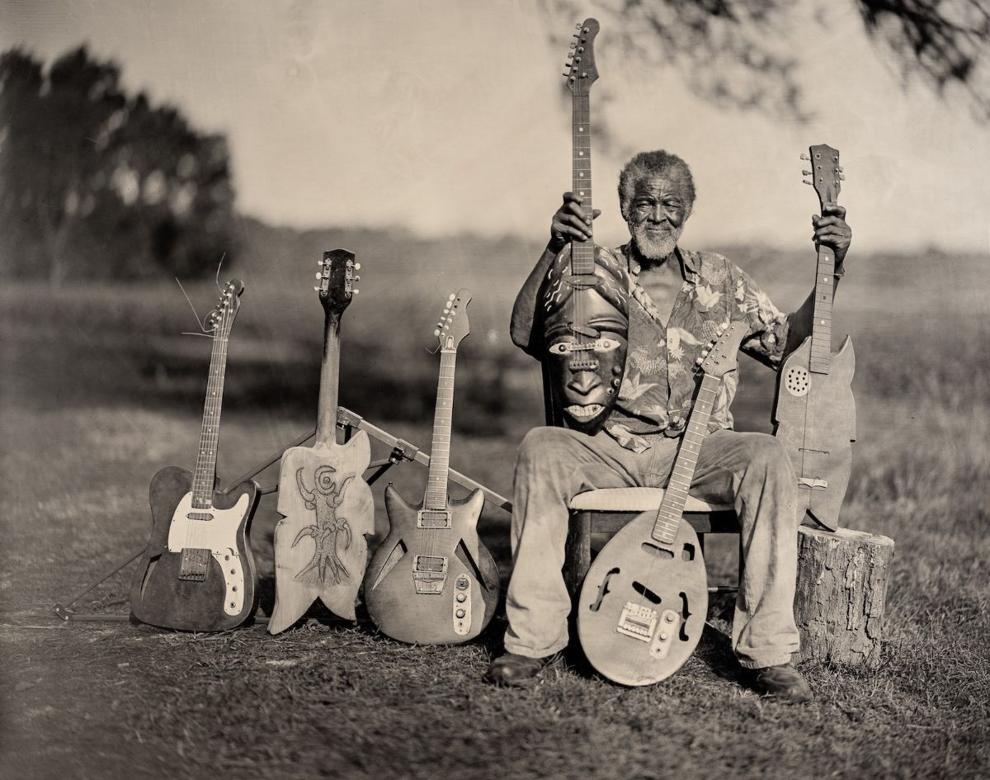 "To meet Freeman Vines is to meet America itself. An artist, a luthier and a spiritual philosopher, Vines' life is a roadmap of the truths and contradictions of the American South. He remembers the hidden histories of the eastern North Carolina land on which his family has lived since enslavement. For over 50 years Vines has transformed materials culled from a forgotten landscape in his relentless pursuit of building a guitar capable of producing a singular tone that has haunted his dreams. From tobacco barns, mule troughs, and radio parts he has created hand-carved guitars, each instrument seasoned down to the grain by the echoes of its past life. In 2015, Vines befriends photographer Timothy Duffy and the two begin to document the guitars, setting off a mutual outpouring of the creative spirit. But when Vines acquires a mysterious stack of wood from the site of a lynching, Vines and Duffy find themselves each grappling with the spiritual unrest and the psychic toll of racial violence living in the very grain of America." – The Bitter Southerner in association with Music Maker
This exhibition is organized by the Music Maker Relief Foundation. Music Maker has mounted over 50 exhibitions across the U.S. in the last 6 years, including exhibitions at the New Orleans Museum of Art, the Huntsville Museum of Art, the Morris Museum of Art, and the New York Library for the Performing Arts.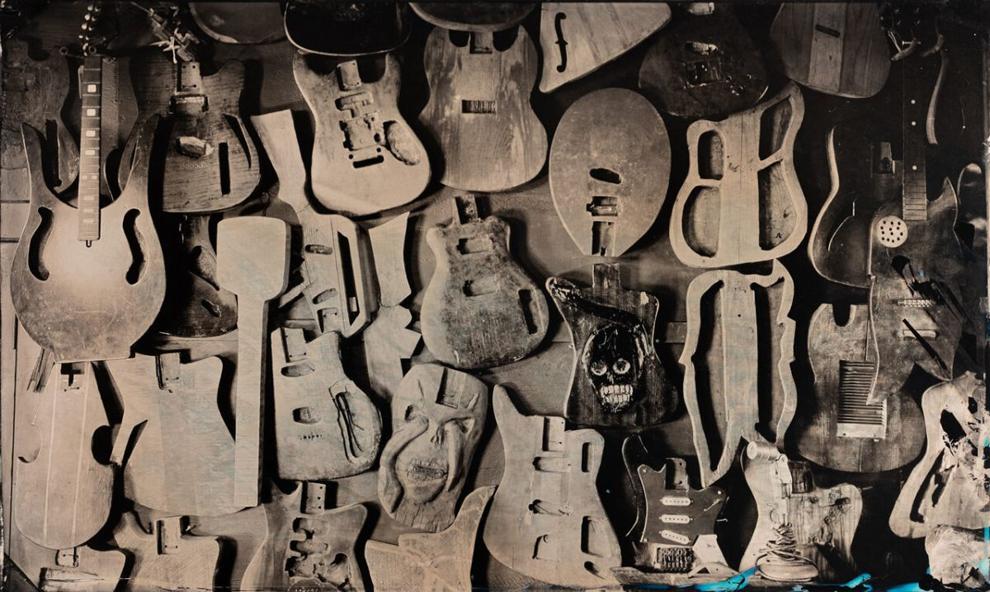 PRAISE FOR HANGING TREE GUITARS
"Haunting new book."
–David Browne, Rolling Stone, August 26, 2020
"[A] singular man… each of his creations seems to embody a dance between life and death… The book is packed with fascinating details about Vines' idiosyncratic approach to guitar-making, and about his early life in Jim Crow North Carolina, where a legacy of racist violence shaped his view of the world, and continues to exert a deep influence over his guitar designs… [accompanied by] remarkable photographs."
–Ted Scheinman, Smithsonian Magazine, September 1, 2020
"A luthier and artist, he creates sculptural guitars so distinctive that they have become a traveling exhibition and are featured in a new book."
–Patrice Gaines, NBC News.com, October 8, 2020
"Gorgeously illustrated… poetic rumination… highlights the worst of endemic racism and 'the art of resistance.'"
–Linda Laban, Variety, August 11, 2020
"Revelations."
–Winnie Lee, Atlas Obscura, September 29, 2020
"Evocative power that allows us to enter a time, a place, a life not our own so that we might grow to become more expansive in love and life."
–Henry Carrigan, No Depression, September 17, 2020
Read more about Hanging Tree Guitars at Rolling Stone, NPR, The Guardian, Variety, Smithsonian Magazine, Our State, and Atlas Obscura.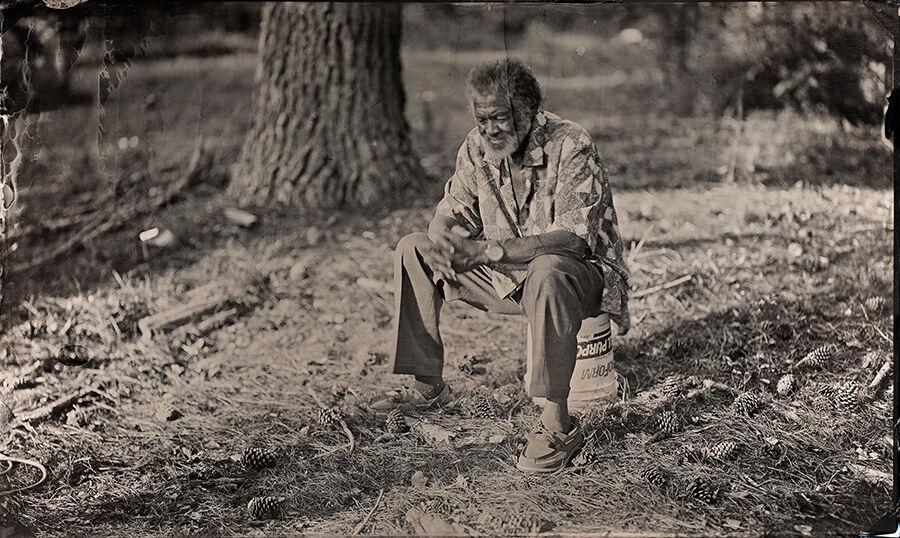 ABOUT SECCA
The Southeastern Center for Contemporary Art (SECCA), an affiliate of the North Carolina Museum of Art, offers a front row seat to the art of our time through exhibitions, experiences, and education programs with a focus on regional working artists. Founded in 1956 and located on the scenic James G. Hanes estate in Winston-Salem, SECCA offers unique large-scale indoor and outdoor settings for exploring the intersections of contemporary art and culture. Learn more at SECCA.org.
SECCA is a division of the NC Department of Natural & Cultural Resources. SECCA receives operational funding from The Arts Council of Winston-Salem and Forsyth County. Additional funding is provided by the James G. Hanes Memorial Fund.