Happy Thanksgiving Triad music lovers! 
As my thanks to you (and in honor of the Talking Heads' seminal sophomore album, "More Songs About Buildings and Food") I offer this playlist of Triad artists and their songs about—you guessed it—buildings and food. 
 1. V.M.D - Jessica, It's Breakfast Time (Let's Eat​!​) (2020)
Starting with the most important meal of the day, the track is as genuinely sweet as it is timely: a pandemic love song praising simple joys despite a world that "chooses property over Black lives."
"If we can share a meal with someone we love, we got it good. / With eggs and toast and choice of salted meats, Jessica it's breakfast time—let's eat."
Appearing on "I Don't Wanna Get the Virus," the late-2020 solo album from Jerrod Smith (Instant Regrets, Dickwölf, the Leeves) the song encapsulates, "a magical time when my wife and I both had Saturdays off," Smith explained. "We'd make each other breakfast and watch stupid tv shows. It's an ode to some of my favorite times."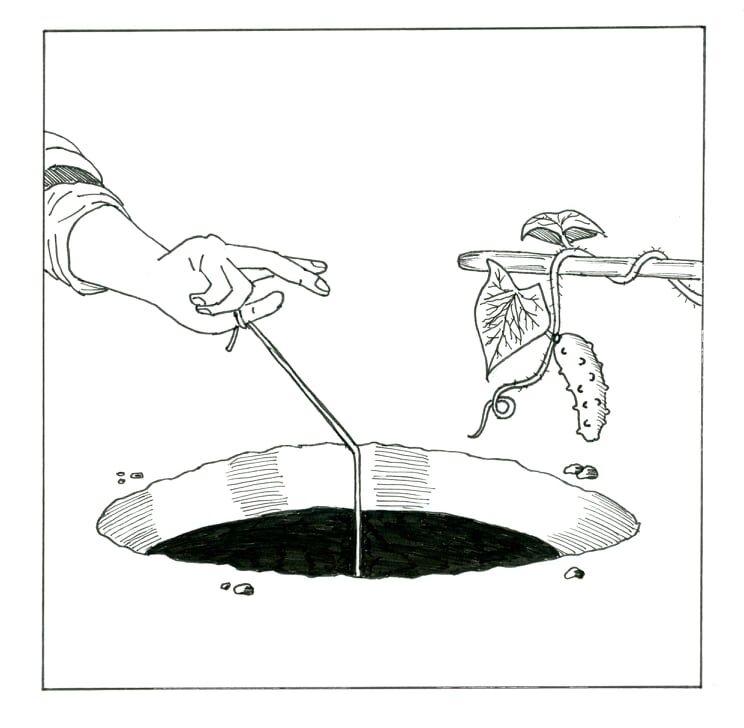 2. Cucumbers - a spark (2021)
Cucumbers continue celebrating the sense of sharing on "a spark" off their latest record, "mel's hole," released in September. 
"A Ham on Rye, It's from me to you. / A taste of where we're from"
With a name alone befitting placement on this list, Cucumbers themselves are from the defunct Hellraiser Haus showspace; and the sandwich reference is an intentionally ambiguous food ploy. "I'm actually talking about the book by Charles Bukowski," said songwriter Kyle Milton. "But I worded it in a way that I could actually be talking about an actual sandwich, too."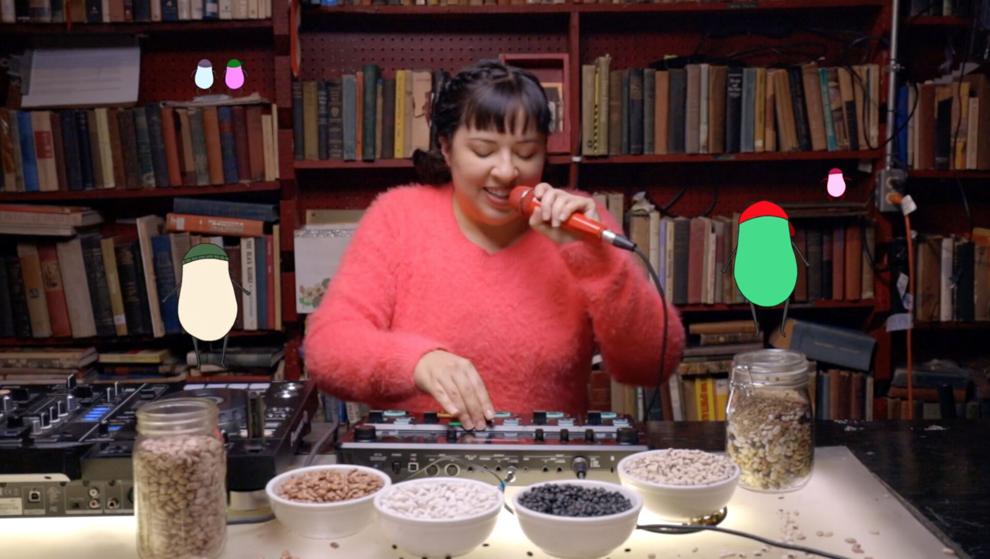 3. Quilla - Beans Beans Beans (2014)
 In contrast to Cucumbers' ambiguity, Quilla serves up a literal "one-word mantra," as she put it, "about the humble bean." Praising the ancient carb-protein combo, "they're cheap, delicious, even magical," she said, "I've long thought that humanity needed more songs about beans."
Appearing on her 2014 debut, "Beautiful Hybrid," the song has since seen a resurgence via TikTok. "I guess it just struck a chord with Gen Z because it's absurd yet powerful," she said. "I finally made a music video for it, just this year. Now people refer to me as the Beans Lady, and I'm totally fine with that."
4. Carolina Chocolate Drops - Cornbread and Butterbeans (2010)
Getting traditional, "Cornbread and Butterbeans" was a staple in the Carolina Chocolate Drops repertoire from their early days to the end, with a listing on their 2010 Grammy-winning "Genuine Negro Jig." It's simple, strangely sensual, and chock full of the best sides one could spread across a table.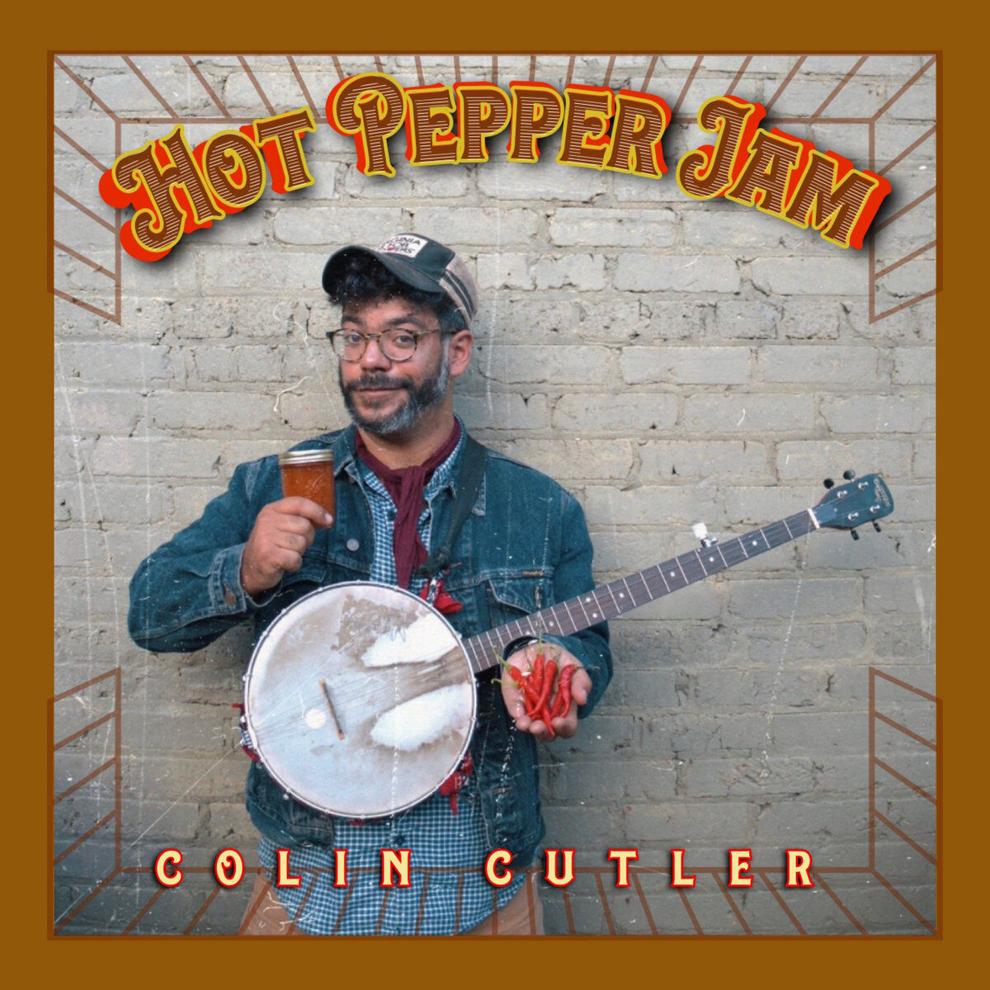 5. Colin Cutler - Hot Pepper Jam (2021)
From sides to spreads, the title track from Cutler's latest record drips with double-entendre, describing the process of making the actual jam he sells along with the record. Buttered biscuits, spreads, hot stuff, you get it.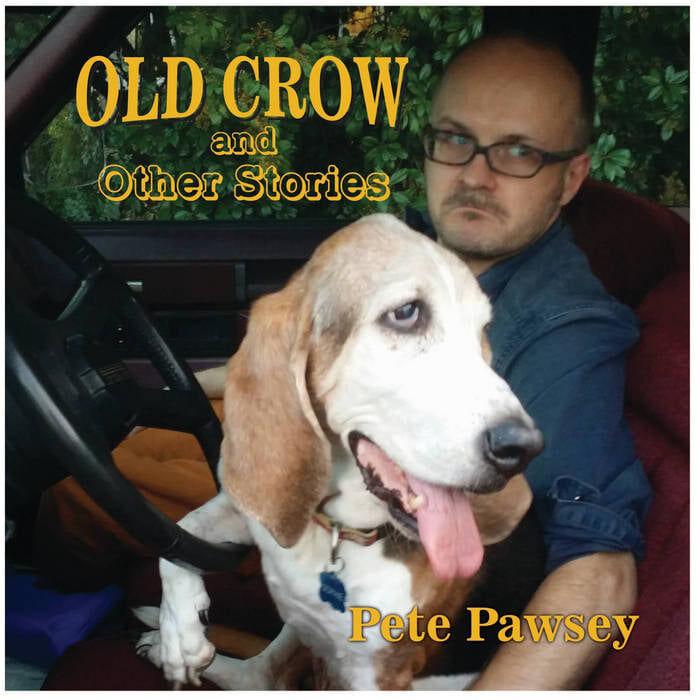 6. Pete Pawsey - Lemon Meringue (2018)
Getting to the desserts, Pawsey is more straightforward. "It's definitely just a song about pie," he said, with a caveat. "The thought originates from a short story collection, wherein it's sung by a blonde blues singer as a kind of take-off on Clara Smith's 'Ain't Got Nobody To Grind My Coffee.'"
7. Emily Stewart - Moth to the Moon (2021)
Doubling-down on pie—because that's the best part of the meal—Stewart's tune folds a recipe into dispelling long-held illusions around seasonal offerings. "In the midst of some pandemic baking, I made the shocking and crushing discovery, my two favorite pies—presented to me as different pies during childhood—are actually the same pie."
"Lemon chess pie / Buttermilk pie / Come to find out / It's the same dang pie. / It was all a lie / But it's a dern fine pie / Like a moth to the moon / To the table I'll fly."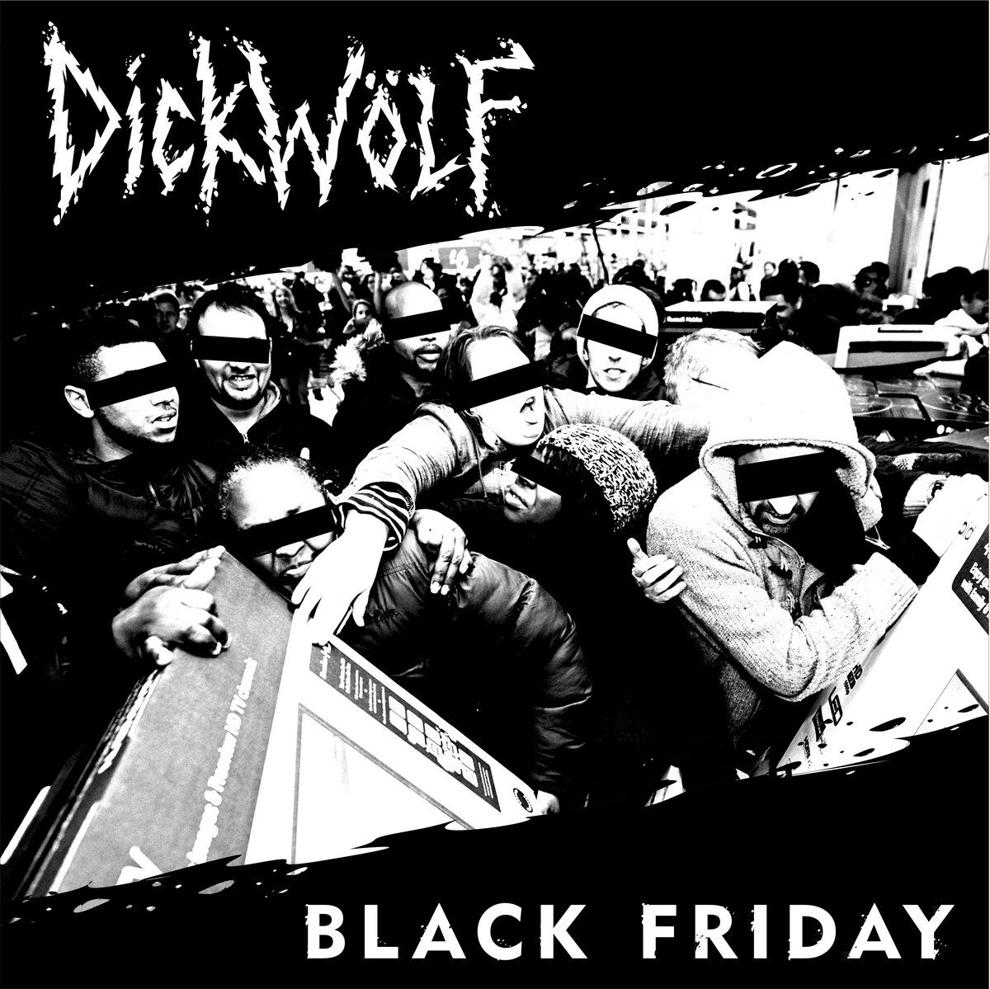 8. Doug Baker - Sweet Tea & Regrets (2021)
Washing things down with folksy dad advice, Baker's piano-driven tune appears on "Navigating Life," his debut full-length released in October (after a few decades as a musician and educator around Greensboro). Offering reflection and simple steps to get oneself back on track, Baker turned to food metaphors, "to avoid getting too preachy," he said—praising the influence of "good southern cuisine my sweetheart has mastered."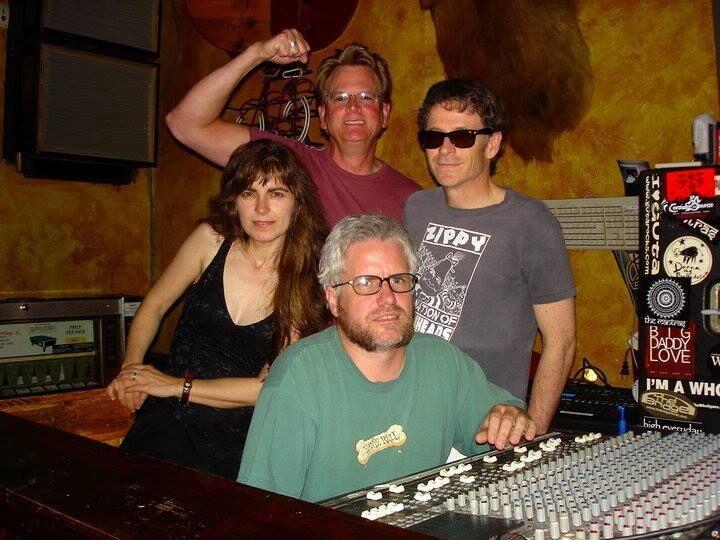 9. The Raving Knaves - Pho Hien Vuong (2009)
Concepts of place and an idealized America ring in the amped-up jingle that could serve as a radio ad for the titular Vietnamese eatery in Greensboro. 
"David wrote it about the joys of a diverse society," explained bassist Danny Bayer, "I always thought it had a real Kinks element to it, like their songs about a changing England." Knaves guitarist, and songwriter, David McLean, however, sees the tune as a more American standard. 
"I've always admired Chuck Berry's style of lyrics that tell a story with a lot of detail," McLean said, "so the lyrics became a heartfelt—maybe even sentimental—ode to how Greensboro, the South, and America overall felt to me at the time. The Obama years."
"Welcome to America, we can get along." 
The background refrain weaves as McLean contrasts those days of the early '00s with his upbringing amongst lingering segregation during the early 1970s in Waxhaw, NC. "The Vietnam war loomed until I was 16," he explained, "and there were almost no immigrants to speak of in the area. Even in Charlotte, Asian food was scarce." Flip to 30 years later, he and his wife Paula (who played keys on the track) were dining at PHV and saw a group of formal-clad teens a few tables over. "I was so touched by how diverse the group was," he said, recalling they left (presumably for a dance) in low-suspension Kias. 
"That souped up Kia's cherry bomb / Is headed for the high school prom / And white kids go with Black kids and the Mexican / Is with a Filipino blonde"
Times change. And, as McLean noted, they keep changing. "Rock'n'roll is something I can be patriotic about," he said. "And the 'Welcome to America' line was heartfelt. Now it makes me nostalgic."
"The land where I grew up is gone / I'm not convinced that's so wrong / It's still a place where I belong / And I can eat at Pho Hein Voung."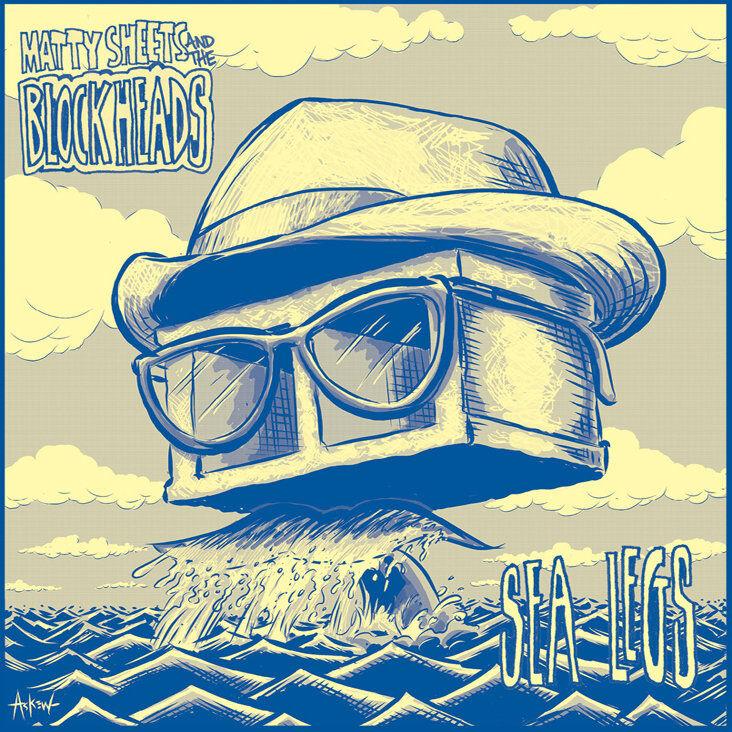 10. Matty Sheets and the Blockheads - Al's Diner (2013)
Consider this an official nomination for the Triad's own version of "Alice's Restaurant." Equally cinematic, though a bit less winding, "Al's Diner" examines various hypocrisies through a host of characters: out-of-doors landlords, bus-riding mechanics, the eponymous Al, "who rarely eats food." 
"I was spending time with people who didn't practice what they preach," Sheets said, "but it was fun to write." 
Lush production engulfs his trademark raspy croon, enveloped by the backing vocals of Lil P, Erin Hayes, and Emily Stewart—who also offer accordion, flute, and banjo, respectively—the full Blockhead band (bassist Jon Bohlen, drummer Jerrod Smith, and Mike O'Malley on keys) joins as the chorus swells. "Too much too fast too soon. / Do as I say, not as I do." 
BONUS TRACKS: Dickwölf - "The Black Friday EP," (2017)
As Santa rolls down 34th street to usher the holiday season across television screens, it's important to remember what matters. And this punk-rock gem might help. Featuring the food-referencing banger, "Taco Party," (a song, as writer Jerrod Smith noted, "for when life gets you down in every way, but you still got tacos") the overall EP is "dedicated to all who have met their death as the system that caused it profited," he added. "It's about people dying during Black Friday sales at Walmart. Lives aren't worth getting a cheap TV. But that's just capitalism, baby!