Transitions and storytelling abound from nouveau-Americana group, Farewell Friend, who after three albums and a handful of years, are looking to reintroduce themselves and hit the road. They'll bid farewell to their current incarnation over two shows, the first on February 4 at the Gas Hill Drinking Room in Winston-Salem. 
"Lord willing and the Covid don't rise, we're goaling for 100 out-of-town shows this year,'' said ringleader Tom Troyer, employing a catch-phrase this writer is soon to wear out. 
Standing center, Troyer is something of a dusty poet, a preacher's kid from Indiana who's built his home, music, and Black Rabbit Audio recording studio in the Triad. "I'm blessed here in Greensboro with songwriter circles, open mic nights, and shows," he said, reckoning his relative success to his relatives out west. "I've been thinking a lot lately about my extended family and immediate family ties in Indiana, he explained. "My mom passed away in November; and my parents spent terminal years sharing a double-wide with five adults: one with diabetes, one with cancer, two with developmental delays and special needs; and one a retired minister."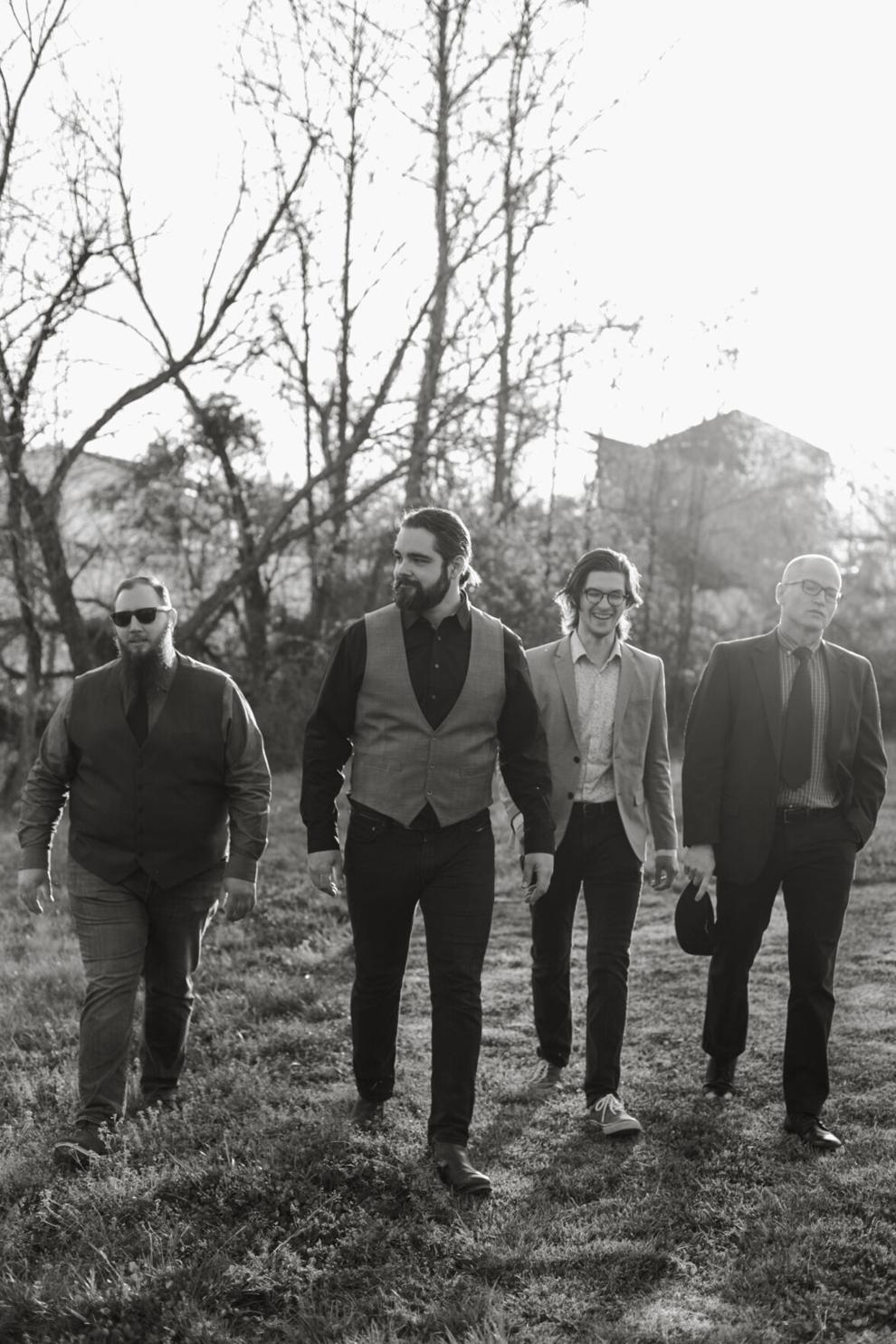 Troyer uses song and story to process and unpack "some guilt and frustration," exploring the various tensions and forms of isolation he's witnessed over the past few years—referencing his mom and aunt playing hymns in small Wesleyan churches as formative influences, while noting Smashing Pumpkins, Radiohead, Perpetual Groove, and The War on Drugs amongst more contemporary fare. 
Those tensions especially come to a head in Farewell Friend's sophomore release, "Glenwood and Gomorrah." Poetic observations roll through the tracklisting, as Troyer mirrors his own reflection. "Do I stay in Greensboro investing in communities that are transient or at best transitional while UNCG gobbles up Glenwood," he mused topically. "Who are the characters I hold onto here? What friendships last? Am I wasting time here while I should be in another state helping take care of my mom?" 
It's a contrast to Farewell Friend's first record, "Lineage," which weaves fiction and allegories so close to home they hit by surprise—an experience Troyer compares to Marvel's multiverse. "I think about other versions of myself and how they would be responding to different versions of events as they unfold," he explained, turning to analogies of brothers and betrayal woven through the album.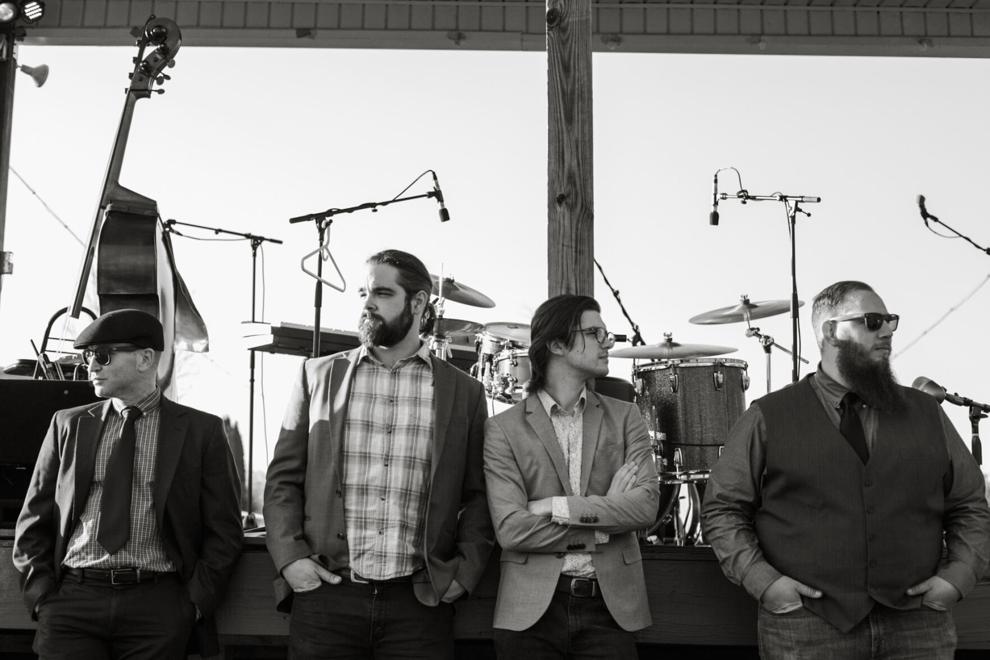 Shifting his songwriting approach, Troyer's aim is to better himself as a storyteller, invoking biblical themes in their 2021 release, "[SAMSON]" and shunning singles in the traditional sense. Instead releasing videos for "Birds in Flight" and "Paper Airplanes." The former, "a song about connecting to an audience and delivering a narrative; and seeing if there are others who exist in some of these same tensions or can relate to the way I tell a story." The latter, a tune he'd put between The National and Tiny Ruins.
"I'm just not strategic," Troyer admitted of his release approach. "I record albums and still hope to capture people's attention for 25-35 minutes and then they want to hit repeat." While he sees ways that notion might be antiquated in today's streaming world, his focus is more on using videography to help shape and define his abilities as a storyteller. "I survived the pandemic emotionally by learning video stuff and now I feel I'm putting those energies into a reliable, viable, engaging concert presentation of my songs," he explained. Their next video, for the song "Did and Didn't," will drop in February, exclusively on Patreon.  
It's all part of an effort to bid against "scrolling years away," Troyer said of their Patreon establishment, which offers exclusive content to paid subscribers. "It's an attempt to be honest, active, and candid," he explained. Troyer sees potential in the platform as "a space where a community can be built around our creative efforts and keep us accountable in sharing and sharpening our music."
Working through the nuts and bolts, "right now it all revolves around sharing live recordings, either one a month, a whole show, or the whole archive," he explained. "All levels get a newsletter and updates about what's coming up and what's going on in this jumbled up songwriting, engineering, production process."
Beyond the Patreon-exclusive video release, Farewell Friend will be at the Gas Hill Drinking Room on February 4 with Laura Jane Vincent. They'll be at Oden Brewing on February 25. Afterward, they'll say farewell to their current incarnation. "These shows will be the last ones to see Farewell Friend in the form to which you may have grown accustomed," Troyer noted. "We'll be building a leaner road crew and our hometown shows will be—let's say, a little more over the top."
Shifting from the core of Mark Byerly, Evan Campfield, and Aaron Cummings, Troyer is shaping up an outfit from within their circle. "Evan and I have done a lot of work recently with Zack Covington in the studio for Wild Roots Rising and Jack Gorham," he explained. "That core group along with Laura Jane Vincent has become a bit of a focus group for taking this show on the road. We're aiming at 100 out-of-town shows in 2022."
"'Lord willing and the Covid don't rise' as it were," he continued, leaning into life's transitions—harkening a sort of yearning for simpler times. "Remember when there was this crazy thing people did called 'bobbing for apples'?" he mused. "How insane is that? Will we ever see people bobbing for apples again? How perfectly benign and idiotic and beautiful. I can't wait."
Bobbing for apples may be pretty far off, but in March, Farewell Friend plans to head to Byerly's farm in Wilkesboro to workshop songs for the upcoming album "The Silent Years." Fans can follow the progress on Patreon.