Formed from a mutual love of punk rock and drinking, the Camel City Blackouts keep on chugging as a three-piece, with an upcoming show at Monstercade on August 6.
"We're excited to play Monstercade anytime we can," said guitarist Ryan Sizemore. "It feels like home there, strange and wonderful."
Cutting from the core of late-90s punk, a la the Epitaph, Fat Wreck Chords, and Asian Man Records variety, the Camel City Blackouts channel a cheeky sort of angst — the likes of which befit a band formed after a Dropkick Murphys concert in 2015.
"My background is nothing more than a frustrated kid trying to find an outlet and a voice. I think all of us got into music for that same reason," Sizemore said. "We needed something to lean on to get us through life. We still do."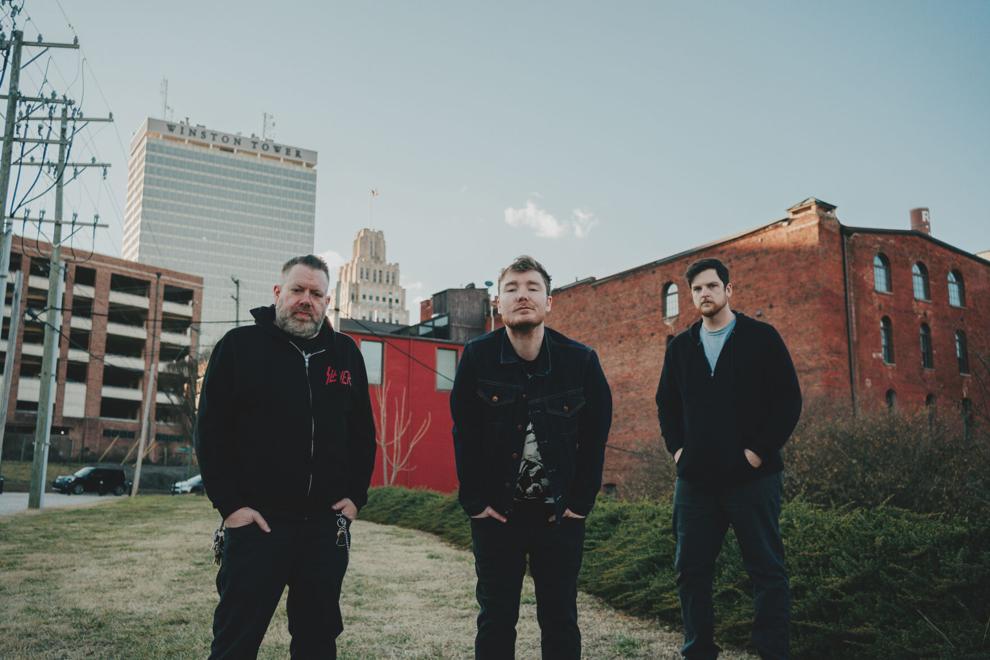 Parlaying intoxication in multiple senses, "Derek and I got together after he went to a Dropkick show. He was so intoxicated by their music, and maybe a wee bit of alcohol, that he wanted to play in a punk band," Sizemore explained, referencing the entrance of bassist Derek Gilreath. 
"If I didn't go to that show the band may never have happened," Gilreath said. "I think it was the atmosphere — rowdy, loud, and fun — and the crowd singing. It was an electric feeling that carried over and brought excitement back to music for me."
Gilreath messaged Sizemore the very next day. "We met up at his house and started playing a couple of songs that ended up becoming our first EP," Sizemore noted. Released in 2017, "Come Back Down," was recorded in southern punk fashion: "in a spare room of a house in the middle of nowhere with our buddy, Kevin Wilson."
In the years since, the pair put out three EPs, a full-length, and has recently expanded to a proper three-piece with Doug Hawkins on drums. "He's also the band's barber," Sizemore said, praising the sharpness Hawkins brings to the operation. 
With influences like Slayer, Fugazi, and Helmet, Hawkins adds an element of heaviness to the mix of poppier shades of punk enjoyed by Gilreath and Sizemore. "I feel like I listen to a ton of different things, but my hands only play punk songs," Sizemore said, "and the bands I grew up listening to are the ones that still have an immense influence on me today."
An avid Alkaline Trio fan, Sizemore's songs hint at accents from the Skiba Chicago fold — a notion not ignored by engineer and "e-list punk celebrity" Scotty Sandwich (of Death to False Hope Records) who recorded the Camel City Blackouts' two most recent EP's, "Wild Card" and "13," at his Sandwich Shoppe studio.
"We sent Scotty some live recordings of our songs 'Angels' and the acoustic version of 'Another Night,'" Sizemore said of the process. "He told us he heard 'Another Night' as more of an electric song and that it also reminded him of Chicago punk rock. Which was right up my alley."
Both acoustic and electric treatments of "Another Night," ended up on the "13" EP; and each has its own video. "I love when bands give listeners a more stripped-down intimate version of a song," Sizemore explained. "I had a vision and couldn't be swayed to not put the acoustic version on there."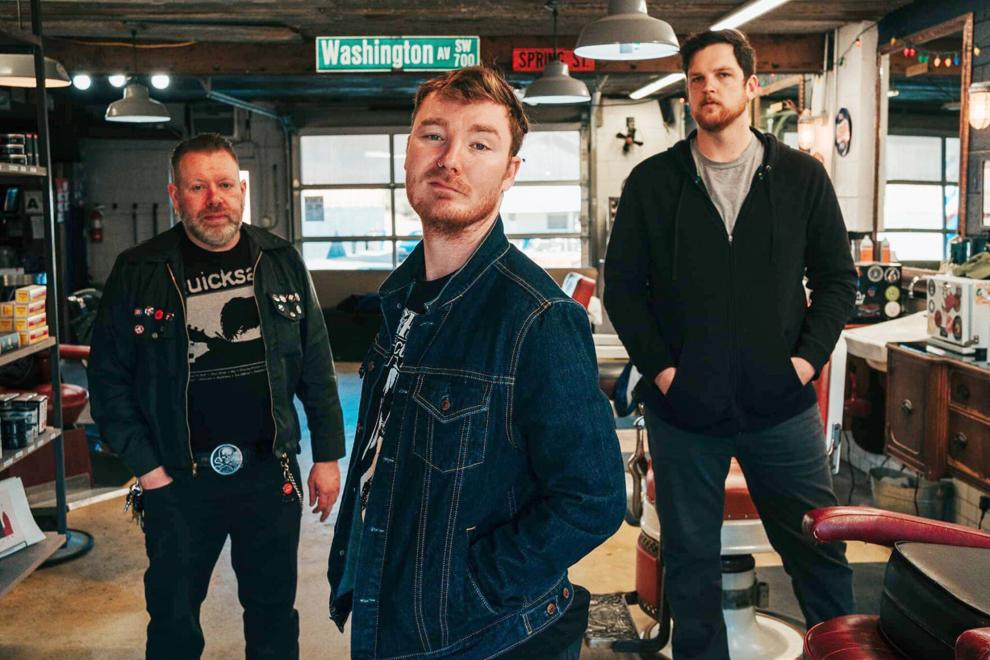 Visions of variations and dualities abound with intention in the Blackouts world. "When Derek and I first started playing I told him I wanted to write songs that invoked a sense of Halloween and Valentine's Day," Sizemore said, referencing the balance of "happy and dark" songs highlighted by each EP: the vulnerabilities of "Wild Card" stacked against the aggression of "13."
It's a balance similarly established across their 2019 full-length, "Possession," (recorded with Joe Potts and Shaun Singerling at JP Audio Labs in Colfax).  "This was the first time we were in a real studio," Sizemore explained. "We had a lot of freedom and more time to orchestrate these songs." There's the horror story of "La Diabla" and the politics of "Egotist;" both of which are made manifest in accompanying videos. "My biggest regret from this album was that we never did a video for 'Waiting for a Lover,'" he added. "I really love that song."  
But there's no time to blackout with regrets — the Camel City Blackouts have drinks to finish, shows to play, and a new release in the works. "We haven't put out anything new this year," Sizemore said, "and look to change that in 2023."
The Camel City Blackouts, Hyperloops, and Fox Season will be at Monstercade on August 6.