The UNC Greensboro School of Theatre is pleased to present Shaina Taub and Laurie Woolery's musicalization of As You Like It. Originally created as part of the Public Theatre's Public Works Program in New York City, the timeless tale of Rosalind and Celia's journey to the Forest of Arden to escape the tyrannous Duke Frederick is now set to a fresh, folk-pop score.
Rosalind dons men's garb to travel safely and the object of her affection, Orlando, also flees to the forest, teeing off a series of mistaken identities and comical mishaps as these and quite a few other love-lorn souls seek themselves, their truths, and their one true loves under the trees of Arden. Taub and Woolery's gender-bent cast also adds new dimensions to the story, fleshing out the queer undertones that have long been noted in the original text.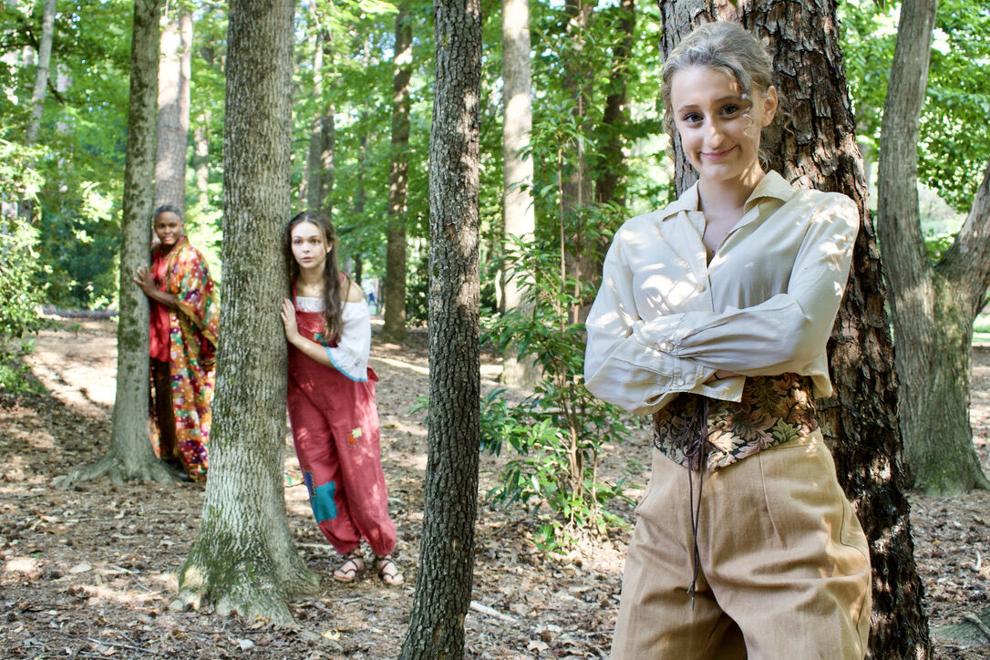 On what excited her about producing this play, Director Karen Sabo said "These (Public Works Projects) are free shows performed in Central Park with a core group of professionals and about 185 other people from all over the city. They're giant, inclusive, celebratory pageants, and I have been researching them for a couple of years. I have eclectic tastes as a theatre artist; I love musicals and also Shakespeare and am thrilled to do this mashup of the two with these talented and hardworking undergrads at UNCG." With regards to what an audience might take away, she added "I hope that the message the audience will get is that it's important to take the time to embrace joy. We're going through difficult times right now, and the big picture is that this will pass. But we live in the small picture, in the day-to-day difficulties, so finding joy in beauty, in family (natural or chosen), in song and poetry, and in love is what life is really about. That's what I hope people will take home after the show. And I hope they'll remember some of the gorgeous visual elements that our fabulous designers and technicians are creating."
Currently, the School of Theatre venues are permitted to open at approximately half capacity, and everyone will be wearing face coverings per UNCG policy. In-person performances of As You Like It will run from September 24 to October 2. On-demand streaming will be available from October 14 to 16.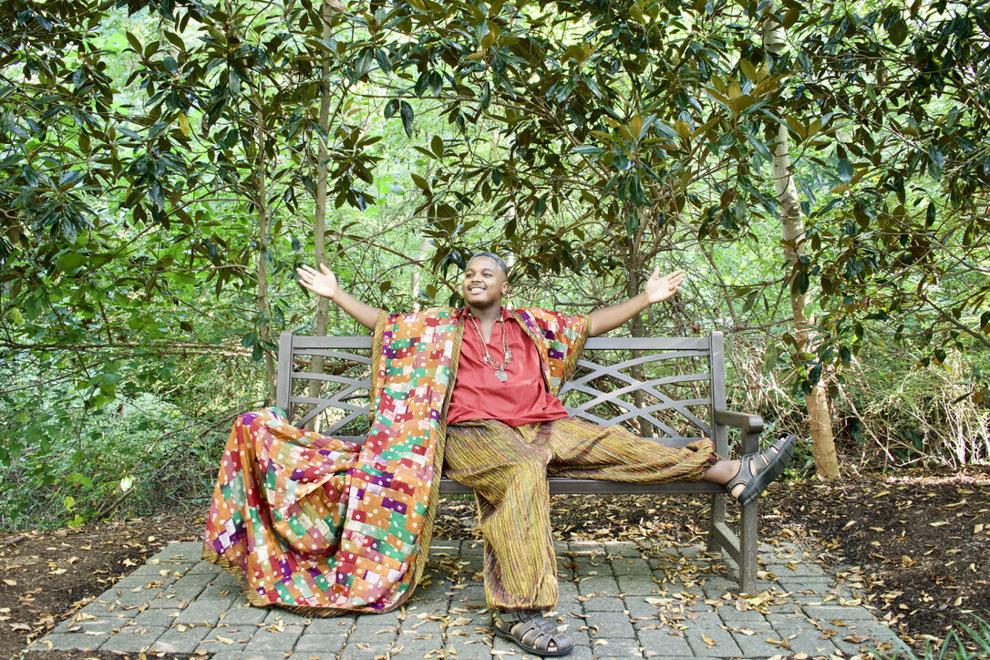 For more information about in-person or on-demand streaming tickets, please call the UNCG Theatre Box Office from 1:00 p.m. to 3:00 p.m., Monday through Friday at 336-334-4392 or visit www.UNCGTHEATRE.com. The UNCG Theatre Box Office is located at 406 Tate Street., Greensboro, NC 27412.
About the UNC Greensboro School of Theatre
The UNC Greensboro School of Theatre educates and trains students as professional artists in a wide range of theatrical specialties. Our programs include technical production, design, theatre education, performance, theatre for youth, and directing. Our rigorous BA, BFA, and MFA programs produce exemplary theatre artists with the applicable knowledge, skills, and vision to work professionally in the performing arts. With the help of the National Theatre Honors Fraternity, Alpha Psi Omega, students are furthering their experiences for service inside and outside our community. The School of Theatre is committed to creating and nurturing a diverse, engaged, and artistically well-balanced body of future professionals, performers, and teachers. Our mission is to strengthen our students' goals, enhance their talents, lead them towards success and help them to turn passion into purpose on and off the stage.
About UNC Greensboro
UNC Greensboro, located in the Piedmont Triad region of North Carolina, is one of fifty doctoral institutions recognized by the Carnegie Foundation for both higher research activity and community engagement. Founded in 1891 and one of the original three UNC system institutions, UNC Greensboro is one of the most diverse universities in the state with 20,000+ students and 2,800+ faculty and staff members representing 90+ nationalities. With 17 Division I athletic teams, 85 undergraduate degrees in over 125 areas of study, in addition to 74 master's and 32 doctoral programs, UNC Greensboro is consistently recognized nationally among the top universities for academic excellence and value, with noted strengths in visual and performing arts, health and wellness, nursing, education and more. For additional information, please visit uncg.edu and follow UNCG on Facebook, Twitter, and Instagram.
Find us on Twitter: @UNCGTheatre
Facebook: @UNCGTheatre
Instagram: @UNCGTheatre & @UNCGmt
YouTube: @UNCGTheatre