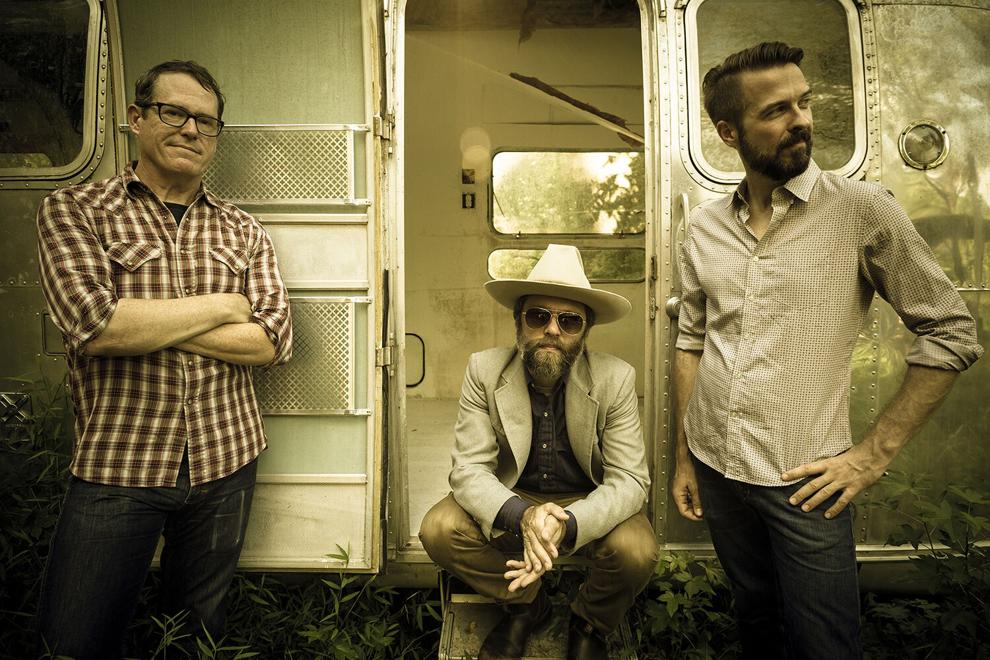 Accomplished Bluegrass Americana Band "Chatham County Line" to perform at the Willingham Theater on October 30, 2021
Merging traditional Bluegrass sound with first-class picking and songwriting.
(YADKINVILLE, N.C.) — The Yadkin Arts Council welcomes the esteemed North Carolina based Bluegrass quartet Chatham County Line back to the Willingham Theater stage for Halloween weekend! This concert will take place on October 30th, 2021 at 7:30pm in the Yadkin Cultural Arts Center located at 226 East Main Street, Yadkinville, NC 27055. 
A Raleigh North Carolina grown and worldwide touring ensemble, Chatham County Line has been beating the stage with their cowboy boots now for over two decades.  The 2020 release of their 9th studio album Strange Fascination built on an established foundation of acoustic guitar, harmonica, mandolin, fiddle, and standup bass adding touches of pedal steel, banjo, piano, synthesizers and for the first time, drums on every track.  The band now tours with drums full time as well as Greg and Dave adding some Pedal Steel and Electric Guitar to the mix.  Forever young, a little louder with a backbeat, and a touch more psychedelic, Dave Wilson (guitars, harmonica), John (mandolin, fiddle) and Greg (Standup Bass, Pedal Steel) plan on, as leader and songwriter Dave Wilson says "keep 'em smiling."
Chatham County Line
When: 7:30 p.m., Saturday, October 30, 2021 
Where: Willingham Theater, Yadkin Cultural Arts Center, 226 E. Main St., Yadkinville
Tickets: $35,yadkinarts.org or call 336.679.2941
About the Yadkin Arts Council
Transforming lives in our community through the arts by offering opportunities to encounter, create, and participate is the Yadkin Arts Council's mission. We believe art is transformational.  Arts open minds, frees imagination, and helps people see the world from different perspectives.
The Yadkin Arts Council is a nonprofit 501(c)3 organization dedicated to enriching the lives of Yadkin County citizens through the arts. In September, 2010, the council opened the Yadkin Cultural Center, providing a home for the arts in Yadkin County. It encompasses the Welborn Gallery, the Willingham Theater, the Center Bistro, classrooms and meeting rooms, staff offices and working artist studios
About the Willingham Theater
The Willingham Theater hosted its first performance in December 2012, just two short years after the Yadkin Cultural Arts Center opened its doors to the citizens of Yadkin County. While many might dismiss the power of a small city theater, we like to prove that we can indeed bring the big city excitement and experience to our small town. Our state-of-the-art theater seats 193 patrons and showcases a variety of engaging performances ranging from music, dance, drama, comedy, and even film. In addition to ample seating, the Willingham Theater has remarkable state-of-the-art-technology. The Willingham Theater is owned and operated by the Yadkin Arts Council.