Greensboro writer James Tate Hill strategically navigated West Virginia streets 20 years ago, risking death rather than letting anyone know his vision is a blurry kaleidoscope of light and color.
"Sometimes other pedestrians are waiting on the curb, and you can cross behind them. The odds are decent that they aren't blind, distracted, or suicidal, but you realize this is a gamble. Party school that this is, it's not beyond the realm of possibility that some students might be drunk or stoned when they step into the crosswalk, even in the afternoon."
Hill's second book, Blind Man's Bluff: A Memoir, was published this month by W. W. Norton & Co. It tells the funny and poignant story of how a high school junior, with keen eyesight but zero interest in books, became a legally blind novelist, essayist, and educator with multiple Masters degrees, who only in the last decade outed himself as a writer who can't read.
At least not in the literal sense.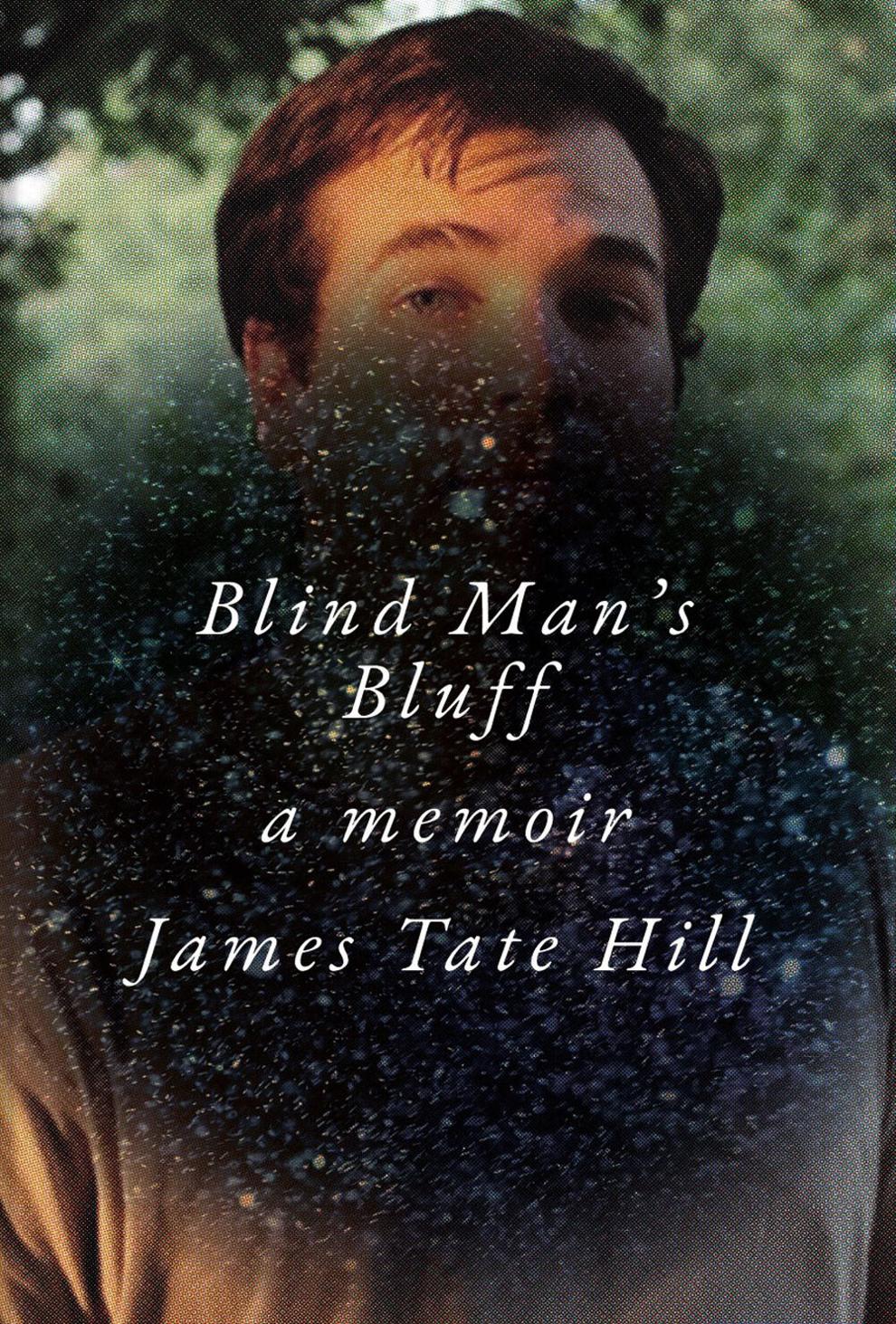 "I never learned Braille, and screen readers weren't an option until 2001 when I was finishing my MFA in Creative Writing at UNCG," said Hill when I interviewed him last week. "Before that, it was all pre-recorded audio."
In his book's prologue, Hill describes his disability.
"What most people want to know is what I see when I look at them, and the short answer is this: I don't see what I look directly at. If I look up or to the side, I can see something, and this usually fends off further questions. This answer allows people to imagine, however erroneously, that my blind spots are smudges on the center of a mirror from which I can escape by looking elsewhere."
Hill suffers from Leber's Hereditary Optic Neuropathy (LHON), a rare degenerative disease of the retina that results in acute loss of central vision.
"Instead of a smudge, picture a kaleidoscope. Borderless shapes fall against each other, microscopic organisms, a time-lapsed photograph of a distant galaxy. Dull colors flicker and swirl: mustard yellow, pale green, magenta."
He still has some peripheral vision, which he compares to "a movie filmed with only extras, a meal cooked using nothing but herbs and a dash of salt, a sentence constructed only of metaphors." Standing a few inches from a mirror, he can see enough of his face to "ponder the accuracy of a girl who told me when I was 20 that I kind of looked like Ben Affleck, which might or might not have compelled me to defend the actor's problematic career choices for the next two decades."
Hill was born in 1977 in Charleston, West Virginia, and grew up in a house on a dirt road just outside city limits. One day when he was a high school junior in the early spring of 1993, he found he could neither read the words on the overhead projector nor the sparse notes his friend had taken. When he got home, he told his mom he needed glasses.
The optometrist found a very large central blind spot in Hill's left eye. Within weeks, a second blind spot developed in his right one, and he was referred to Johns Hopkins, where his incurable condition was diagnosed.
His peripheral vision still allowed him to get around on foot, although much more easily in familiar places. "All reading has been with my ear, and was strictly via audiobooks from 1993 until 2001 when screen readers became sophisticated enough."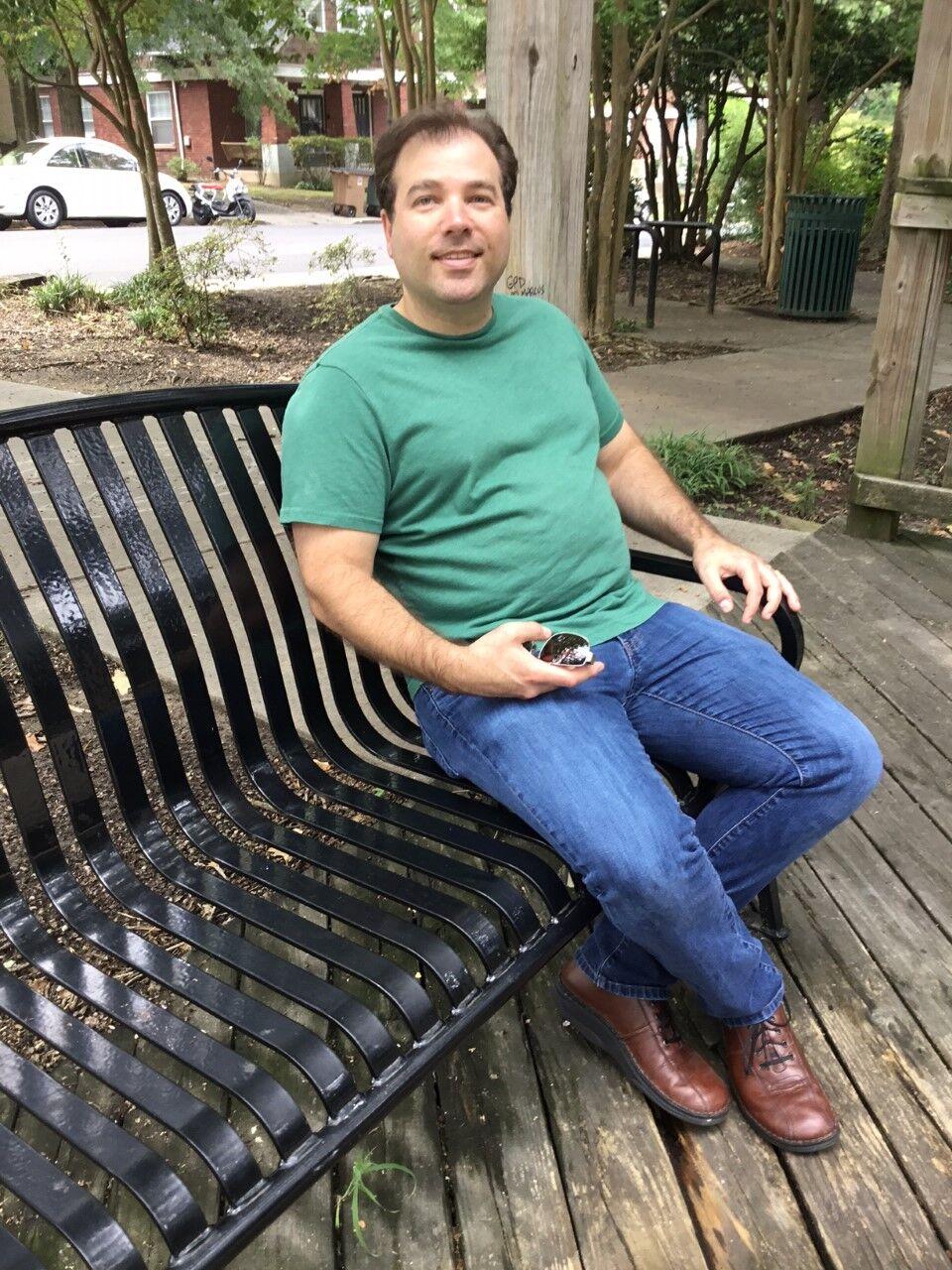 The former non-reader listened to hundreds of novels, and bought them in paperback editions that he never opened, but put on his shelves to make it appear that he'd read them with his eyes. He memorized track listings on his favorite CDs and buttons on the microwave. In college, he bought canned food and snacks at the minimart, because grocery stores were a nightmare. Later in life, shopping with girlfriends led to fights because they got tired of reading labels aloud, and he refused to explain why he needed them to do so.
In his book, he writes about the young woman who became his good friend as a college senior, after three years of considering him a jerk.
"As a freshman, she had waved to me multiple times before giving up. She wouldn't be the last to confess this, and I was always relieved that people thought I was an asshole and not blind."
Because he found it hard to communicate his emotions, he began to write fiction.
"I started writing short stories as a way to try to express what I didn't know how to articulate. Even though I wasn't writing about myself, it was cathartic, and something I could do by dictating into a cassette recorder."
In high school, it had been impossible for him to truly hide his blindness from his teachers and administration, but that changed at West Virginia Wesleyan College, where his graduation was nightmarish.
"I needed help finding my way across the stage, but was too stubborn or sensitive to phrase it that way. So, I thought, all right, how hard can it be?"
He uneasily took his place in line behind a tall women's basketball player. "Then she disappears and I step forward and they hand me a leather bound diploma and I have no idea what to do. Do I turn left or right? Do I go forward? There were these old men surrounding me, one patting me on the back, one so close to my face I could sort of see him smiling in a paternal, or perhaps confused, way."
Hill couldn't hear what they were saying over the music and crowd noise. "But I could feel them, first gently and then not so gently, pushing me off the stage. I say 'Do I step forward?' I think I see a head nod, and I take a step forward and nobody stops me. I keep walking and I go down a ramp and am safely off the stage, and I can sort of make out where the chairs are, and then an aisle, and then I'm fine because I can see empty chairs."
Although he didn't fall off the stage, Hill dreamed of doing so for years afterward. "All because I refused to acknowledge the help that I needed, or why I needed it."
He earned a Master's in English Literature from West Virginia University in Morgantown. "I then got into the Creative Writing program at Hollins in Roanoke, which was just a one-year MA program at the time. From there, I came to Greensboro in 2001 for the MFA Creative Writing program at UNCG. I remember hearing my mom on the phone in the summer before I came to Greensboro for my third Master's. She said 'well, he's found something he's good at,' and I wasn't sure if she meant writing or graduate school."
Hill married a poet he met at UNCG and calls Meredith in his book. That didn't last long.
"I hope the portrayal is fair, and that the blame points squarely at the person telling the story, which is me. Since then, I've been married to Lori, who is a graphic designer and works in marketing, and who is from Greensboro. We've been dating since 2008 and married since 2013, and celebrated our eighth anniversary in July."
It was after his divorce, and about the time he started dating Lori, that Hill stopped concealing his disability.
"I spent so many years lying, if only by omission. My best friends in college knew I needed help to read the titles at the video store, but when we got to the 13-inch TV in the dorm room, I never fessed up that I couldn't see a lick of the movie. It wasn't until 2008, post-divorce, that I started learning how to lead with that information when necessary. But it feels absurd to introduce myself to people with 'Hi, I'm J.T. and I'm blind.' There are so few occasions to confess something essential about yourself to strangers in a way that doesn't make it seem weird."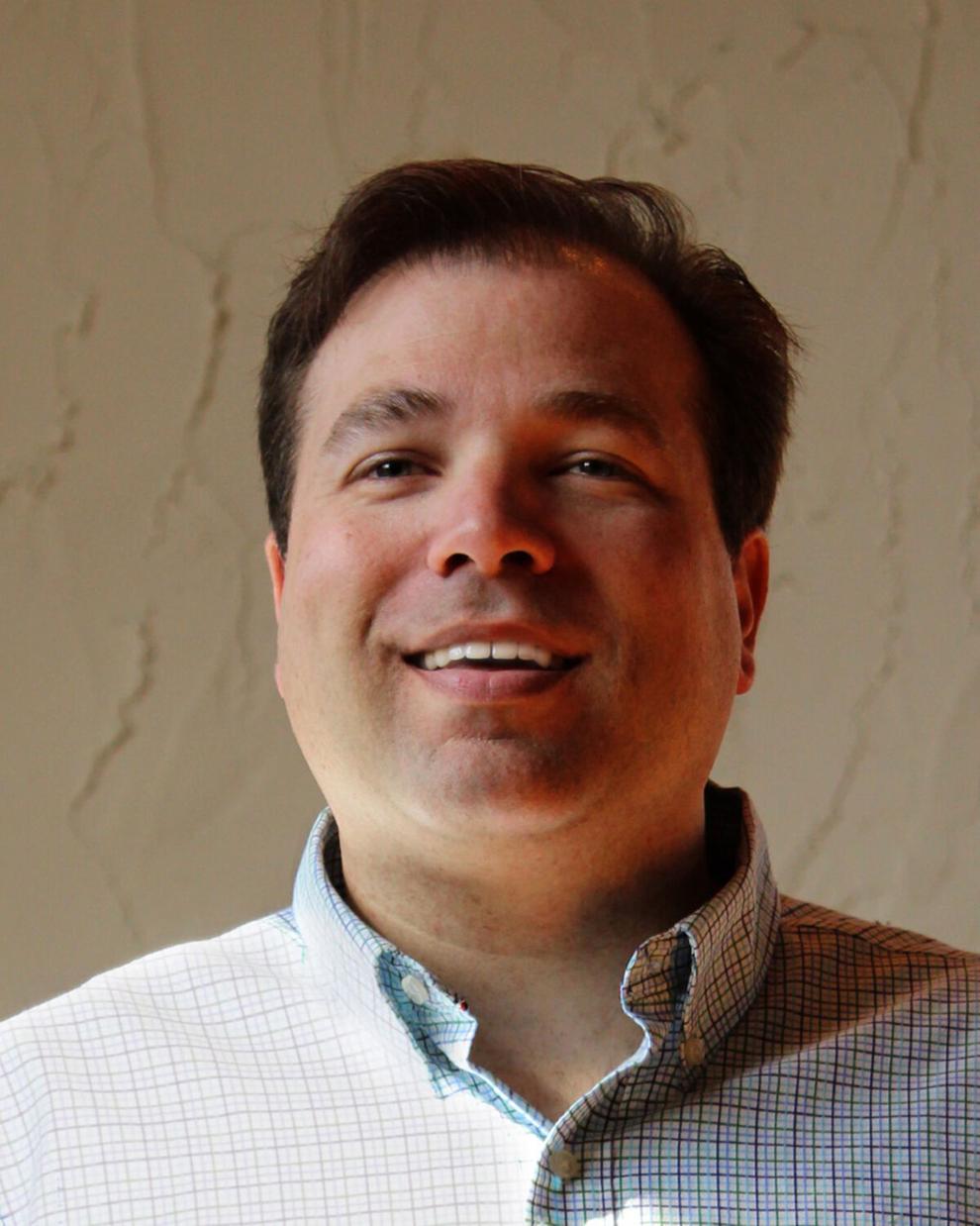 Hill's first book, Academy Gothic, was published in 2015. It's a murder mystery set in a failing and literally decaying small private college in a town much like Greensboro. The protagonist, who barely makes a living as an adjunct lecturer and resides in a dilapidated hotel across the street from the even more dilapidated college, is legally blind but can tell that the dean didn't shoot himself three times in the head, though the cops claim otherwise.
"It's a murder mystery crossed with academic satire, but narrated by a protagonist who shares my visual impairment. As I wrote it, it became a sideways disability narrative, even though that hadn't been my intention. I had this mask of a Raymond Chandleresque voice that felt like a protective way to talk about my blindness. It was fiction, so I could just deny it was me."
But the book sold, was published, and Hill had to promote it. Doing that, he discovered something.
"When you're trying to promote novels, most people seem particularly interested in the parts that sound like they might be true. So, novels can come from truth, and a big part of that novel came from that part of myself I'd tried to hide for so long. But when I was writing that novel, I was in a healthy relationship and had turned the corner towards self-acceptance. And when I started promoting it, I started talking honestly about myself. And I found I could still keep that humor in writing nonfiction, and it felt natural and true."
This led to Hill's essay "On Being a Writer Who Can't Read," which Lithub.com published in January 2016. "My friend Beth, the novelist Bich Minh Nguyen, read that essay and told me that it was a book if I wanted it to be. I realized it was, and now, five years later, it is."
As someone who reads with his ears and grew up watching 1980s teen comedies, Hill is particularly thrilled that the audiobook of Blind Man's Bluff is read by the actor best known for playing Booger in the film Revenge of the Nerds and Herbert Viola on the TV series Moonlighting.
"I never thought we could actually get him, but I told my publisher that the ideal narrator would be Curtis Armstrong, who did the wonderful audiobook of Nick de Semlyen's Wild and Crazy Guys: How the Comedy Mavericks of the 1980s Changed Hollywood Forever. In that audiobook, he did an amazing job of delivering the sentences with a perfect weight where the weight is supposed to go, without too much performance, but also capturing the quiet moments, and the pathos along with the hilarity. Curtis totally captured that."
Not one to be pigeonholed, Hill is currently working on a novel that sounds very different from either his first one or his memoir, and which draws on the pop culture of his youth. "It's set in the malls of the 1980s and 1990s, and features a number of child stars, some real and some fictional."
On Tuesday, August 24 at 7 p.m., the Greensboro Public Library will host a free virtual event in which James Tate Hill discusses Blind Man's Bluff and answers questions from Zoom attendees. For more information, email beth.sheffield@greensboro-nc.gov.