Michael J. Braxton, Lyle C. May, Terry Robinson, and George T. Wilkerson will not be allowed to own a copy of Inside: Voices from Death Row, the second book they wrote with Tessie Castillo.
The four men are inmates on North Carolina's Death Row. When interviewed last week, Durham-based journalist Castillo said that her co-authors all received contributor's copies of Crimson Letters: Voices from Death Row, the award-nominated 2020 collection of essays they wrote with her after she taught them in Central Prison in Raleigh.
"The men had it for a few days before correctional officers came around and seized their copies. The book was banned throughout the North Carolina prison system."
As was all material in it, including notes and document files.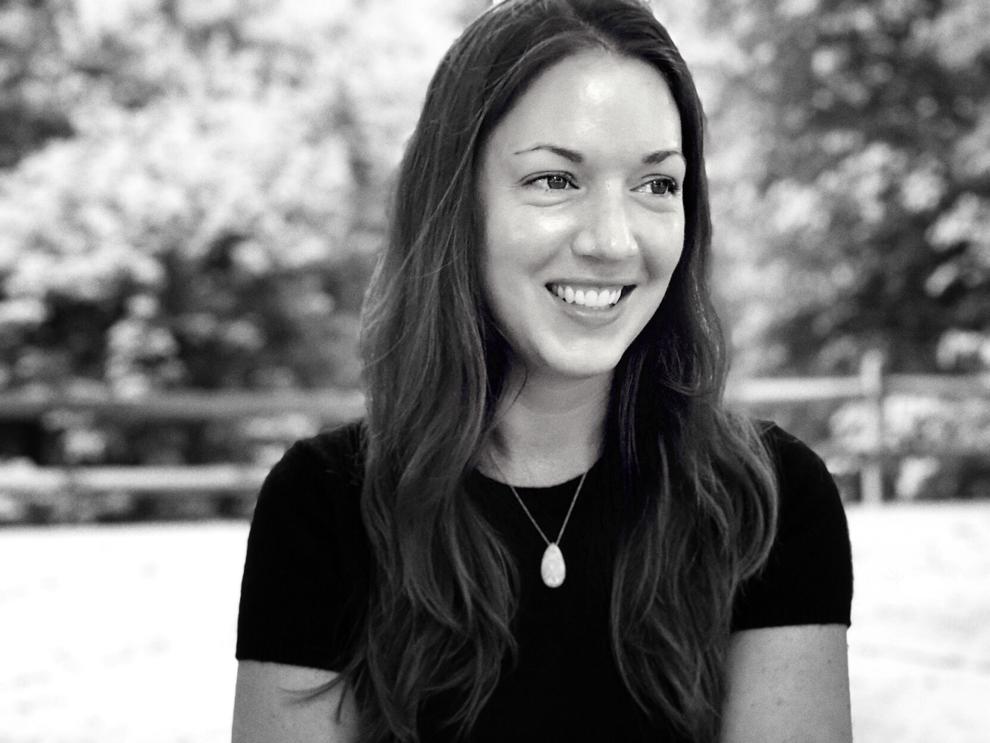 "When we were writing the second book, and I was sending the essays back to them for editing and corrections, I had to have volunteers send those documents without titles so that prison officials and officers wouldn't be able to tell that these were chapters in the next book."
That new book is published by Scuppernong Editions, the publishing imprint of Greensboro's Scuppernong Books. On Friday, September 23, at 6 p.m., it will debut at the bookstore at 304 South Elm Street as the opening event of Carceral Country, an ambitious nine-part series examining incarceration in America. This event is hybrid and can be attended in person or by Zoom. Castillo's co-authors will be joining by phone.
Castillo said that Inside and its predecessor happened because of a psychologist she met at a 2013 Super Bowl party.
"He worked specifically with people on Death Row, and had been advocating for a long time to bring in volunteers into Death Row to teach classes on art, writing and other things. He finally succeeded, and was looking for volunteers. To my knowledge, nobody has previously been allowed to visit Death Row except for chaplains."
She immediately volunteered, but it took a year for the project to be approved. 
"At the time, I was a lobbyist working with the North Carolina Harm Reduction Coalition and the state legislature on reforms to criminal law and the death penalty. As part of criminal justice work, I was also a journalist and had been publishing articles for many years."
Castillo said books aren't the only thing censored on Death Row.
"Letters routinely are. After they switched to tablets last October, text messages and emails were and are closely monitored, and things are routinely redacted. I've sent stuff to them that was blocked, or delayed for a long time while somebody went over it."
There have been other forms of pushback.
"One of our co-authors was thrown into solitary confinement for 37 days without being given a reason. After his solitary ended, he was told it wasn't specifically because of the book, but the music he's writing, which appears in the book. The guys will sometimes get reminders from guards that they are being watched, phone calls are being monitored, and letters are being read. My name is on a watch list, so I often have to send things to them via someone else."
In the foreword to the new book, Sister Helen Prejean, author of Dead Man Walking, quoted co-author Lyle May:
"Prison is a place, an experience, a period of time, in which to continue to grow, to develop, to age, to die. It is a very different place than any other, but still just a place where people continue to be people."
Castillo agreed. 
"I think it's really important that, if we're going to have a system that actually kills people, we should understand how it works. So, I would encourage people to learn more. Until you know a person on Death Row, it's really easy to kill someone who's there. It's a lot harder when you do."
That's why she and her co-authors offer book clubs where people can call in and speak with Braxton, May, Robinson and Wilkerson over Zoom. "They can ask any questions they want. We also do speaking engagements where the guys call in from prison, so there are a lot of opportunities that we offer for folks to get to know these guys."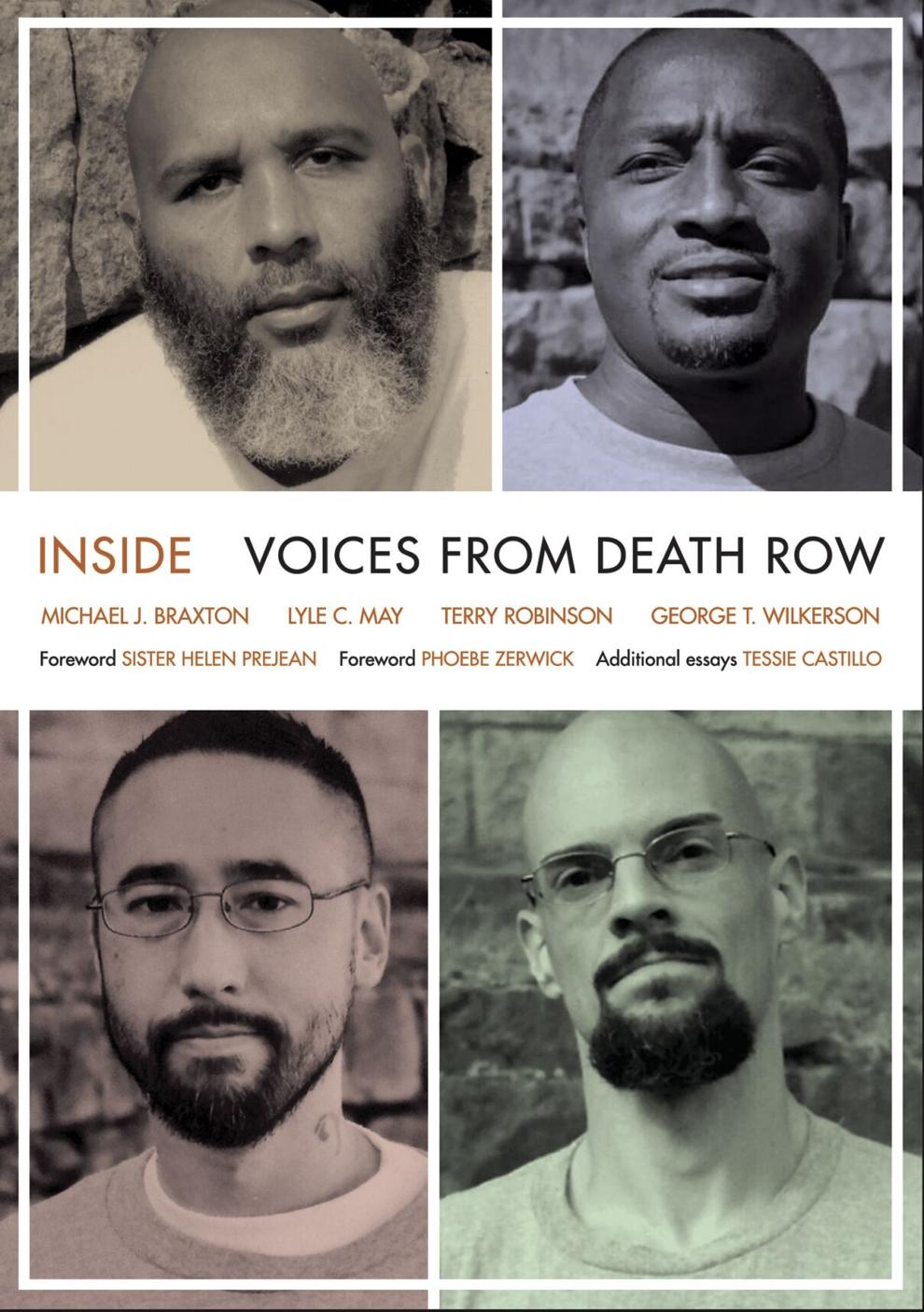 Despite this, said Castillo, most of the 135 inmates on Central Prison's Death Row remain completely silenced.
"They don't have any money. These guys pay for text messages that they send, they pay per minute to write the text messages, they pay per minute for phone calls, for movies they watch, and for games. Their only source of money is friends and family. They're not allowed to be paid for their work, and my co-authors don't earn anything from the book. All the money goes to the North Carolina Victims Assistance Network."
Castillo sent YES! Weekly the following statements from each of her co-authors.
Michael J. Braxton, also known as Alim, is the only rapper to release music from Death Row, where he has been since 1993. His debut album Mercy on My Soul is available through NU Revolution Entertainment.
Braxton wrote:
Here are two things I'd like your readers to know. First, I love to learn. I chose my Muslim name, Alim, because it means "One who has knowledge." I read constantly. I've read biology, chemistry, and physics textbooks, a science and technology encyclopedia, a geographical dictionary. I've read tons of books on Black history and race in America. I am a student of Islamic law, and I've read the Qur'an many times. If there's something I've heard about but don't understand, I'll study it until I do. If I weren't in prison, I might be a professor or a scholar. The second thing I want your readers to know is that I am a rapper on a mission. I've been rapping since I was 13, but only started releasing recordings in the last few years. I am passionate about making music, but I see hip hop as my ticket to greater and more important things. My ultimate goal is to make amends for the crimes I have committed and to help innocent people on Death Row win their release — in particular, my friends Stacey Tyler and Elrico Fowler. Allah says in the Qur'an that to kill a person is like killing all of mankind, and to save one life is like saving all of mankind. Inshallah, I will use my music to literally save a man's life on Death Row.
Lyle C. May is a prison journalist, abolitionist, Ohio University alum, and member of the Alpha Sigma Lambda Honor Society. He has been on Death Row since 1999.
May wrote:
It's important to remember that incarcerated people are thinking, feeling, and oftentimes evolving human beings. We have families, loves, anxieties, regrets, and struggle to make a semblance of a life in confinement. This, unfortunately, juxtaposes the politics of crime and punishment that anyone convicted of a crime is "less than." This narrative justifies inhumane treatment, injustice, and death. By reducing me to something less than ordinary citizens, it makes fighting against systemic wrongs like the death penalty and life without parole, or better conditions of confinement a matter of survival. The public has been conditioned to believe draconian punishment is morally acceptable. I push back against that belief with what my and others' experience demonstrates, and what academics have struggled to explain for decades: harsher punishments cause more violent crime; the death penalty and Life Without Parole are an extension of racial oppression and political power; prisons fail society because they have been allowed to deteriorate under the guise of being "tough." These are examples of why I write and pursue justice. That will to resist is central to my identity and desire for freedom.
Terry L. Robinson, also known as Chanton, has been on Death Row since 1998. He is currently working on two books, the urban fantasy novel Born to the Devil and the memoir Tales from the Hood: A Road Map to Death Row. He maintains his innocence and continues to fight what he calls his wrongful conviction. 
Robinson wrote:
I would like readers to know that throughout my life's journey I have discovered that I am a product of my hidden flaws evolved into the undeniable truth. My past mistakes were not the result of my having no moral conviction, but the willingness to be accepted I didn't know my poor decisions back then, my shameless behavior, was my drafting the résumé for my life; that I would be categorized and looped into a statistic and thought to be unworthy of humanity. I didn't understand that somewhere in my quest for the validation of others, I'd surrendered my self-approval. And with no way to undo the wrongs of my past, I was beyond redemption. 
Today, I realize the way to redemption is not gifted by the naysayers but gained through accountability, growth, and positive change. Today I am no longer tethered to the validation of others; I am defined by my ownership. My writing is the tool by which I have carved out my redemption by laying my truths bare. It's self-affirmation and a reminder that I'm entitled to be flawed.
George T. Wilkerson is a three-time winner of the PEN America literary award. He edited the anthology You'll Be Smarter Than Us and is editor of Compassion, a national newsletter by and for Death Row prisoners. Bone Orchard, his collaborative collection from BleakHouse Publishing, examines the differences between doing time with a release date and having a death sentence. He has been on Death Row since 2006.
Wilkerson wrote:
I would want readers to know that I am a work-in-progress in both respects; and that as I grow as a person, it enriches my writing, which in turn helps me grow as a person. It's an upward-spiraling feedback loop of growth.
To me, writing poetry and personal essays is about mining our humanity and sharing what I find. the premise is that despite our superficial, circumstantial differences, underneath it all — or rather, ABOVE it all? — we are all fundamentally the same. Writing helps me to discover the raw material for empathy, those golden veins of emotion we all share.
Thus, the more I write, the more HUMAN I feel, the more connected and whole.