"What mad thing are you doing?"
When texting writer Jen Fawkes to set up an interview, I accidentally sent her that question. I was using dictation and, as the 1933 horror film The Vampire Bat was on TCM, the software picked up that line of dialogue. 
She and I quickly agreed that I should ask that of everybody I interview. Because her answer involves her upcoming novels and as she's appearing at Scuppernong Books in Greensboro on Oct. 15 to promote her award-winning story collection Tales the Devil Told Me, I'll save her answer for the end of this article.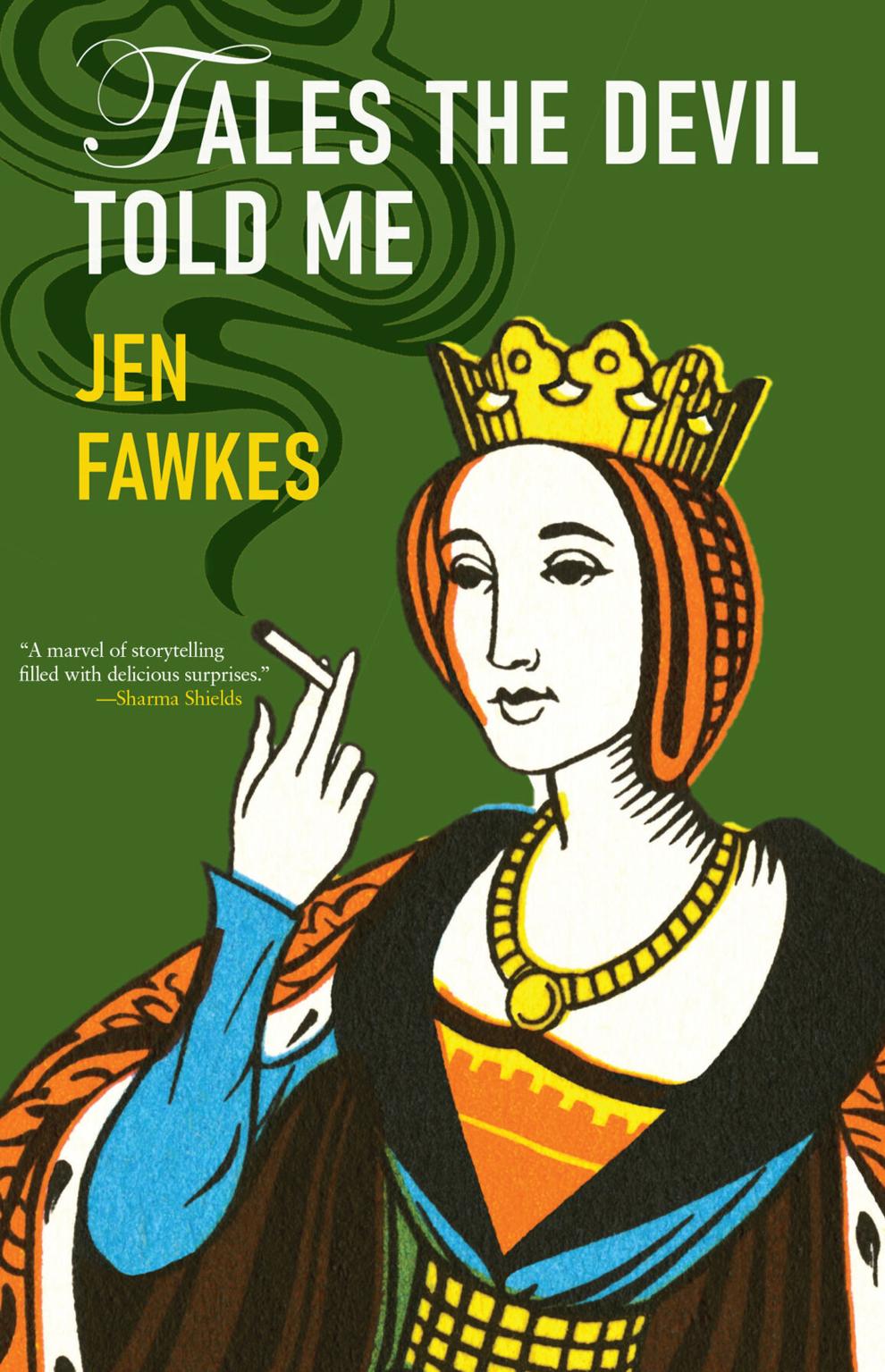 But it's appropriate that the line is spoken by that movie's heroine to its mad scientist villain, because Fawkes loves literary characters who are traditionally seen as evil. Every story in Tales the Devil Told Me is about one.
"I was fourteen when Mom married Captain Hook," begins one. "My dad had vanished six years earlier, and I knew my mom was lonely, but I didn't think that gave her the right to wed the first one-handed swashbuckler who came down the pike. She'd started dating again when I was twelve, working her way through a commodities broker, a puppeteer, and an elementary school principal. Until the day she came home from work raving about the man she'd met while power-walking at the docks on her lunch hour, however, I didn't really think I had anything to worry about."
As the story's title "Never, Never," indicates, "Captain Hook" isn't a nickname, but the pirate whose hand was cut off and tossed to a crocodile by Peter Pan. 
The narrator of "Dynamics" is a young Victorian woman who, due to her brilliance in mathematics, is allowed to enroll at Durham (the English university, not the town in NC), where she becomes obsessed with and stalks her professor, James Moriarty, the future arch-nemesis of Sherlock Holmes.
In "Demerol, Demerol, Benzedrine, Schnaps," Rumpelstiltskin meets a woman in a bar and teaches her to spin straw into gold in return for her future baby. He does this because he wants a human child to raise and love, as the young of his species don't like being showered with affection. "Once expelled from the womb, his kind are capable of locomotion and independent thought, and when the rumpelstilt [the word for his variety of fairy] attempted to cuddle his children, they begged him to stop suffocating them and let them get on with their lives. More than one bit him."
Fawkes was raised by a single mother who read voraciously and passed on whatever she was reading to her daughter, which is how Fawkes read Fear and Loathing in Las Vegas, Chronicles of a Death Foretold, and A Spy in the House of Love before she was ten. But while her mother loved literature and very much wanted to be a writer, Fawkes didn't start writing fiction until she was in her thirties.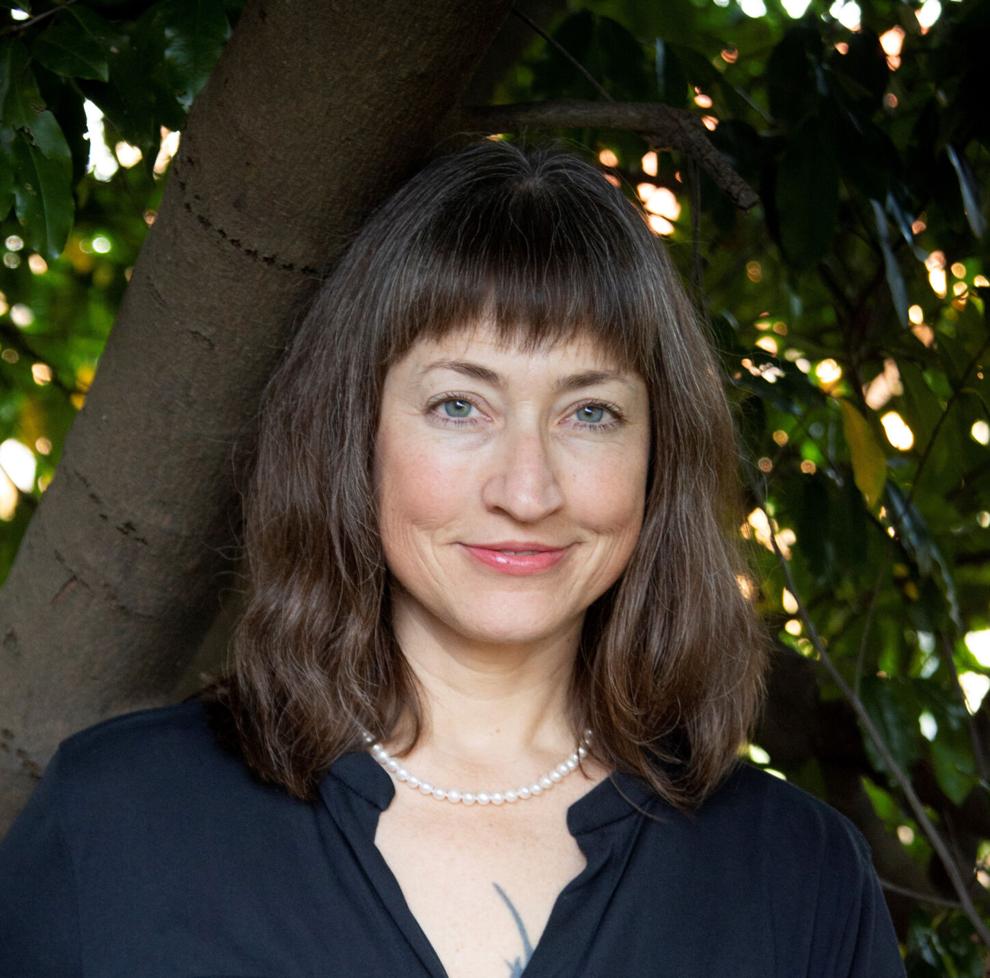 "My mom was brilliant and hilarious, but she wasn't the most stable person. She raised my sister and me single-handedly, and she was always searching — for meaning, validation, love, peace. My eighteen-year-old sister died suddenly when I was sixteen, and that loss stole a part of my mom, a part that never really returned. Many (most?) mother-child relationships are by nature thorny, and tough to summarize. When I was a kid, my mom was the center of my world. She taught me how to be a human being. She's one of the most amazing people I've ever known, and one of the most difficult. I love my mom more than anything, but at times, I also hate her." 
Many graduates of MFA Writing Programs, such as myself, were veterans of the writing workshop world by their mid-twenties. Not Fawkes, who took her first creative writing class at UNC-Asheville when she was 32. She earned her MFA in Creative Writing from Hollins University in 2010, which is when and where Tales the Devil Told Me was written.
"It was my thesis project, and has remained largely unchanged since I wrote it twelve years ago, at the end of my first year."   
Jen's first book, Mannequin and Wife, was published last year by Louisiana State University Press. It was nominated for the Shirley Jackson Award for a single-author story collection and won two 2020 INDIE awards from Foreword Reviews: Gold in Short Stories and Honorable Mention in literary fiction. It was also named one of Largehearted Boy's Favorite Story Collections of 2020, and a Best Book of 2020 by The Brooklyn Rail.
"Most of Mannequin and Wife was written after I wrote the stories in Tales the Devil Told Me, which were all written during the summer before and during the last year of my MFA. The stories in Mannequin and Wife were written over the eleven years that have passed since."
In 2019, she began submitting both her story collections to contests that included book publication as part of the first prize. Both books have been finalists for several collection contests, and Tales the Devil Told Me won the Press 53 Award for Short Fiction, although, due to Covid, publication was delayed until Oct. 5, 2021.
And to answer this article's opening question, Fawkes said that one "mad thing" she's done recently is throw herself into writing her second and third novels shortly after finishing her first one. 
The finished book, A Young Lady's Guide to World Domination, is set in Nashville in 1863 and tells the story of Sylvie Swift, a young woman who discovers that she is predestined to play a vital role in a fantastic, ancient, ongoing battle of the sexes. Sylvie lives in a brothel staffed by literal Sirens and works on an English translation of a "lost" comedy by Aristophanes — Apocrypha, or A Young Lady's Guide to World Domination. Interwoven with the story are excerpts from a biography of Gaia Valentino, the 16th century Venetian Courtesan who originally translated the fictional play, and the text of "Aristophanes'" comedy itself. 
"I'm also working on two new novels, one of which is set in a haunted State Hospital for Nervous Disorders that's been converted into luxury condominiums and deals with historical notions of female 'madness.' Its current title is The Donjon. Even if the books I'm working on now are never read by anyone but me, it's imperative that I write them. Such is the blessing and curse of being an artist."