"Well more than half a century after my childhood in Glenwood, that community carries on," writes Bill Slawter at the end of his new book about growing up in Greensboro in the 1960s.
As indicated in its subtitle, Sit-Ins, Drive-ins and Uncle Sam: Coming of Age in the Era of Civil Rights and the Vietnam Draft, which took Slawter a decade to write, is both a personal and cultural history of what happened in the city, state and country more than five decades ago.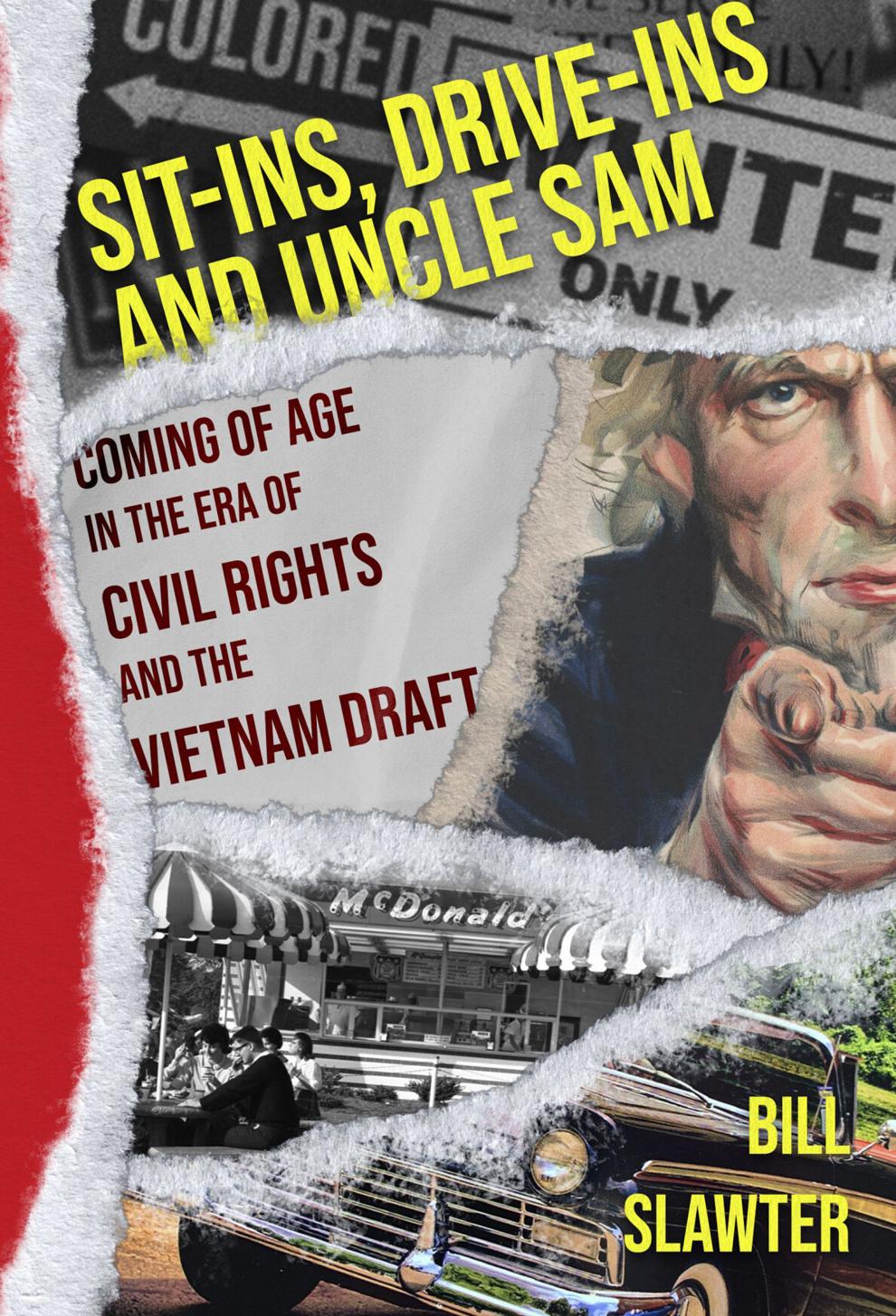 After 40 years of practicing law in Western North Carolina, 17 of which he served as the city attorney for Asheville, Slawter has returned to his old stomping grounds. One chapter, titled "And the Dish ran away from the Spoon," describes how one parking lot nearly became Slawter's stomped-on grounds during a tense encounter with young men who the Daily News dubbed Greensboro's first street gang.
To find out what happened, you'll have to read the engrossing memoir. 
Slawter was asked about the variety of things mentioned on the inside of the book's front cover, including how children would have to get x-rays of their feet every time their parents took them to buy shoes.
"Until around 1960, every shoe store had its own x-ray machine. As a youngster, any time I tried on a pair of new shoes, I got to enjoy looking at my feet through a shoe-fitting fluoroscope. This device was a vertical wooden cabinet with an opening near the bottom into which the feet were placed. Three binocular-type openings on top of the cabinet allowed me, my mom, and the sales clerk to view a fluorescent image of the bones of my feet and the outline of my shoes. The image was intended to provide a perfect fit. By 1960, fears of radiation exposure led to regulation and ultimately the ban of the fluoroscope. Shopping for shoes was never as much fun again."
Slawter was also questioned about his statement that North Carolina in the 1960s had more Klansmen than all other southern states combined.
"In his book Klansville, U.S.A., Brandeis University professor David Cunningham shared his study of the growth of the Klan in North Carolina and throughout the South in the 1960s," he said. "In his research, he sought to figure out why a more liberal state like North Carolina would be such a breeding ground for the Klan, as opposed to states where the cause of segregation was being led by politicians at the highest level."
Cunningham, said Slawter, concluded that the KKK flocked here precisely because Tarheel politicians were less openly racist than those of the Deep South. The racists came here because they believed state and community leaders were not sufficiently committed to white supremacy, and Klansmen arrived to fill the roles that police and state troopers played under more openly racist mayors and governors.
"North Carolina was led through the civil rights era by fairly moderate governors Luther Hodges, Terry Sanford, and Dan Moore. Although they at times attempted to slow down desegregation, they never openly defied the law," he said. "States in the Deep South had racist governors like George Wallace in Alabama, Ross Barnett in Mississippi, and Lester Maddox in Georgia championing the cause of segregation. There wasn't as much 'need' for the Klan there."
Slawter was also asked why Dr. Martin Luther King, Jr. had a hard time finding a place to speak in Greensboro in 1958. At this point, King had already appeared on the cover of Time magazine and led the Alabama bus boycott.
"It's hard to imagine today that he ever would have been unwelcome in any Black church in America, but that's what happened in Greensboro when the 28-year-old King was invited by the NAACP to bring his message on 'what is happening in the field of race relations in the South.' After various Black churches and A&T College chose not to allow him to use their facilities, Bennett College President Willa Player offered the use of Phifer Chapel on her campus. Dr. King spoke to an overflow crowd in that auditorium on February 11."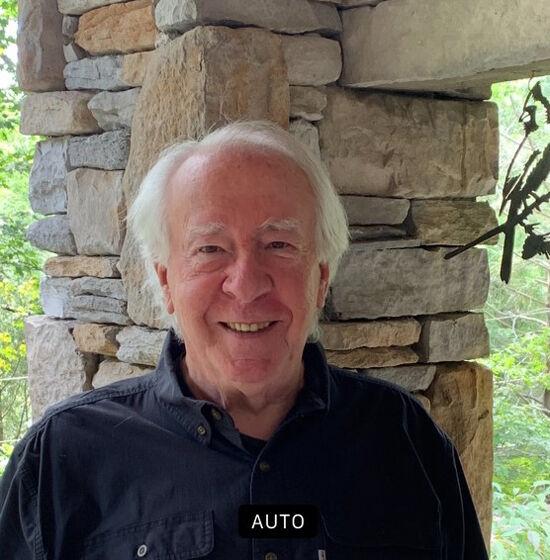 When questioned about why young men flocked to Tate and Spring Garden Streets during warm, sunny days, Slawter let on that until the mid-1960s UNCG was an all-female campus known as Woman's College (WC). 
"Male students from other colleges flocked to the WC campus and the nightspots on Tate Street every weekend looking for a date. Boys in high school, too young to find a date on campus, nevertheless enjoyed driving through it, hoping to spot co-eds lounging in the sunshine," he said. "Lunch breaks from nearby Grimsley High School allowed plenty of time for us to cruise the campus, stretch our eyeballs and our imaginations, and stop off at Yum-Yum's for a hot dog."
While the thought of being drafted is far from Slawter's mind today, his generation was worried about Nikita Khrushchev in 1962 the same way that young people today are pondering Vladimir Putin's next move. 
"In October 1962, not just my and my friends' minds, but those of the whole country were focused on what was going on in Cuba. The Russians had placed missiles in that recently-turned-communist country and President Kennedy was trying to figure out what to do about it. The potential for nuclear attack was greater than it had been at any previous time during the Cold War. The whole world was on edge," he explained. "Students were told we'd be safer, in the event of nuclear attack, if we crouched beneath our school desks. Others who could afford it were looking for more substantial protection. A former Army infantryman with whom I was working built a fallout shelter in the basement of his home. He hired my friend Davy and me to apply coatings of waterproofing to the walls and floor to keep moisture out."
On Tuesday, the UNCG Emeritus Society hosted a free conversation between Bill Slawter and journalist Jim Schlosser, who began his career with the afternoon Greensboro Record in 1967 and retired from the News and Record in 2008, at Holy Trinity Episcopal Church on N. Greene Street.
On April 28, Slawter will be at Scuppernong Books on S. Elm Street at 6 p.m. and is tentatively scheduled to appear at the Glenwood branch of the Greensboro Public Library on June 13.
Sit-Ins, Drive-ins and Uncle Sam can be purchased at Scuppernong Books, Asheville's Malaprop's Bookstore, Amazon and Barnes & Noble.