Growing up, Candice Benbow was taught to never talk publicly about religion, sex, and politics.
In her latest book, you can find the Winston-Salem native discussing all three.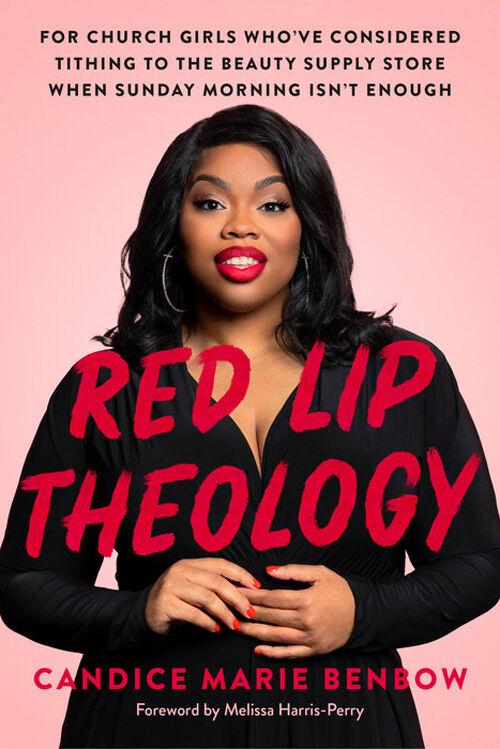 Benbow spoke about her book, Red Lip Theology: For Church Girls who've considered Tithing to the Beauty Supply Store when Sunday Morning isn't enough, on Sunday, March 20 at the Sylvia Sprinkle-Hamlin Forsyth County Central Library in a room full of family, friends and social media followers and friends. The discussion was moderated by Yolanda Foster Bolden, assistant library director for the downtown location, and streamed across the library's social media platforms.
An accomplished theologian, columnist, and essayist, Benbow has written for Essence, Glamour, The Root, Shondaland, Madame Noire, and VICE, to name a few. Most notably, she was the brainchild behind the Lemonade Syllabus, a collection of resources including books, songs, photographs, studies, poetry, films and the like, inspired by Beyonce's visual album Lemonade and its social media campaign.
She's been named by Sojourners as one of "10 Christian Women Shaping the Church in 2020," founded the media boutique Zion Hill Media Group, and, in memory of her mother, established The LouiseMarie Foundation to support HBCU nursing students and community mental health projects. She holds degrees from Tennessee State University, North Carolina Central University, and Duke Divinity School.
It was at Duke Divinity School that Benbow came up with the idea of Red Lip Theology. After being confronted by one of her classmates about her whether or not she considered herself to be "a black theologian or a regular theologian."
"As if to say thinking about theology from the perspective of blackness or the margins is somehow niche," she said. "So I sat there for a little bit and then I said 'I'm a red lip theologian.'"
Benbow said the more she sat with the idea, the more it made sense to her.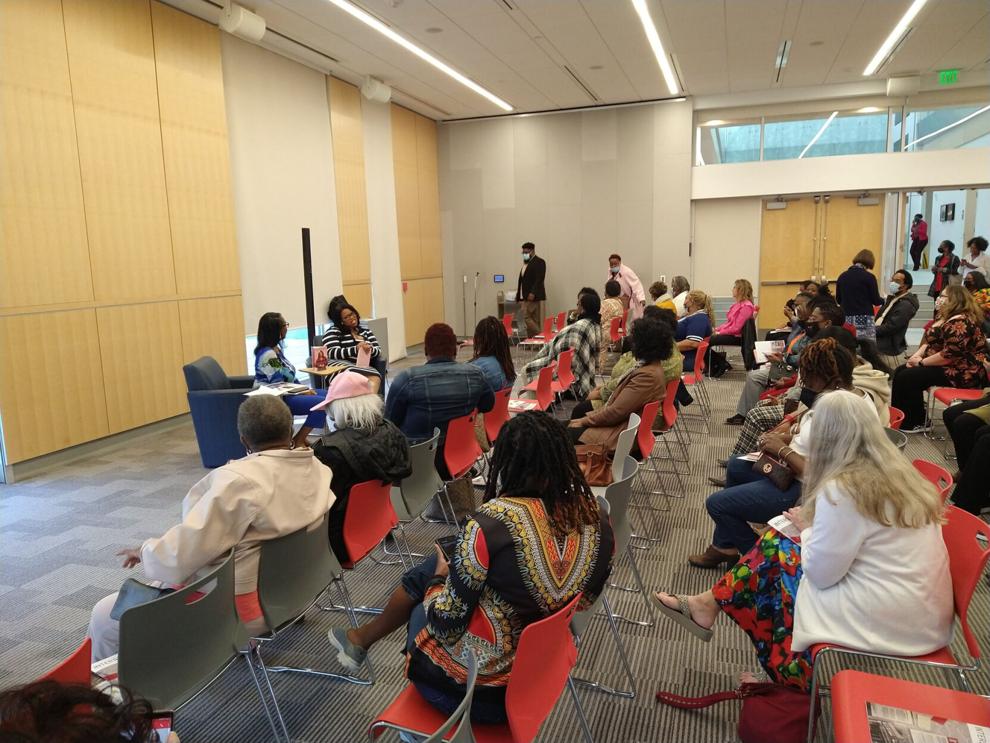 "Red Lip Theology really is about the ways I understand the world as a black millennial woman of faith. I grew up in church and went to all my grandma's church meetings but I also came home and watched YO! MTV Raps and BET," she said. "I was in a moment where I had to honor that how I understood God was much different from my mom, much different from my grandma, and it was supposed to be. Because I was born and raised in a different time. You get Red Lip Theology which is this base of being both ratchet and righteous."
The book highlights Benbow's life and experiences growing up in Winston-Salem including how her mother and grandmother gave her room to develop her voice while growing up.
"I grew up in a house and in a family that supported me. That knew that I was independent and a different kind of thinker," she said. "I credit that I am able to do what I do because of that."
Benbow said her mom, who died unexpectedly in 2015, was her biggest cheerleader and would undoubtedly be proud of her today. She hopes that the book helps to give guidance to mothers about how to support their daughters.
"I hope moms figure out a way to support their children even if they don't completely understand what they do. You can't make mini-me's," Benbow explained. "I think too often we squelch our children's potential if it doesn't look like what we think it should look like. There are ways that even if you don't get it you have to trust them to do the right thing. Mothers, give your daughters grace."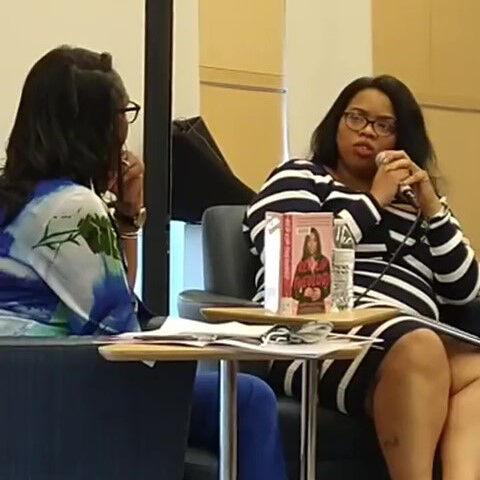 Benbow also talks about her memories of local churches in the area, spending time in meetings with her grandma, and going to church multiple days a week. She also talked about her memories of how her mother was treated as a single parent in the church.
"I grew up hearing sermons that demonized single mothers. Pastors would get in pulpits and talk about how if a woman just kept her legs closed she wouldn't be going through all of this. She got three and four kids. It's your fault. I heard sermons like this. What pastors didn't get was that as a kid I'm hearing that if my mama would just have obeyed God more I wouldn't be here."
She also saw a different side when it came to church leadership. Women held the power but men did everything they could to make sure they were at the forefront.
"I was in a space where I saw that the seat of power in the black church were black women, but the face of leadership were black men," she explained. "You were going to do what your wife said because you didn't want any smoke at home."
Benbow continued, "it makes no sense that Black women are 85 percent of the congregation and that we're not reflected in leadership. We don't hear sermons, bible studies, or theological provisions that affirm our goodness and our work."
To purchase Red Lip Theology, visit www.penguinrandomhouse.com/authors/2255389/candice-marie-benbow/.