Greensboro Public Library Welcomes Native American Author Tommy Orange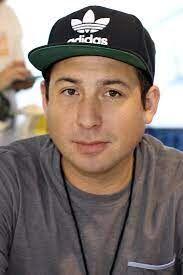 GREENSBORO, NC (November 10, 2021) – North Carolina has the largest Indigenous population east of the Mississippi River and the Greensboro Public Library is celebrating Native American author Tommy Orange during the One City, One Book community read this year. Fans can enjoy An Evening with Tommy Orange at 7 pm, Thurs., Nov. 18 at The Terrace, Greensboro Coliseum Complex, 1921 West Gate City Blvd. The event is free and will feature music from Native American Flute Player, Ray Silva, starting at 6:40 pm.
The evening will be moderated by the City of Greensboro's Communications and Marketing Director, Carla Banks. Banks joined the City in 2016 and most recently served as the Director of Public Affairs for Orange County, North Carolina. She has also worked as a news anchor and reporter for television stations in Florida, Georgia and Missouri.
Native American Flute Player Ray Silva is a member of the Navajo Nation. He has performed for countless schools, Powwows, community events, and private organizations throughout the country. Ray resides in North Carolina with his wife and son. He enjoys passing along Native traditions to his son, Jay.
Tommy Orange's debut novel, the widely acclaimed There There, focuses on the modern "urban Indian" as he refers to himself and the characters in his novel. Praised by media and fellow authors alike, There There is one of The New York Times 10 Best Books of the Year, a Pulitzer Prize finalist and Winner of the Pen/Hemingway Award. With a common history of trauma, these voices share the plight of the urban Native American with unflinching focus.
Celebrating Greensboro's rich literary heritage, the Greensboro Public Library, along with the Greensboro Public Library Foundation and a host of community partners, sponsors the One City, One Book community read every other year. An Evening with Tommy Orange is free and open to the public. For more information about Library events and resources visit: www.greensborolibrary.org.