Eastgate Comic Con 2022 (Spring Edition)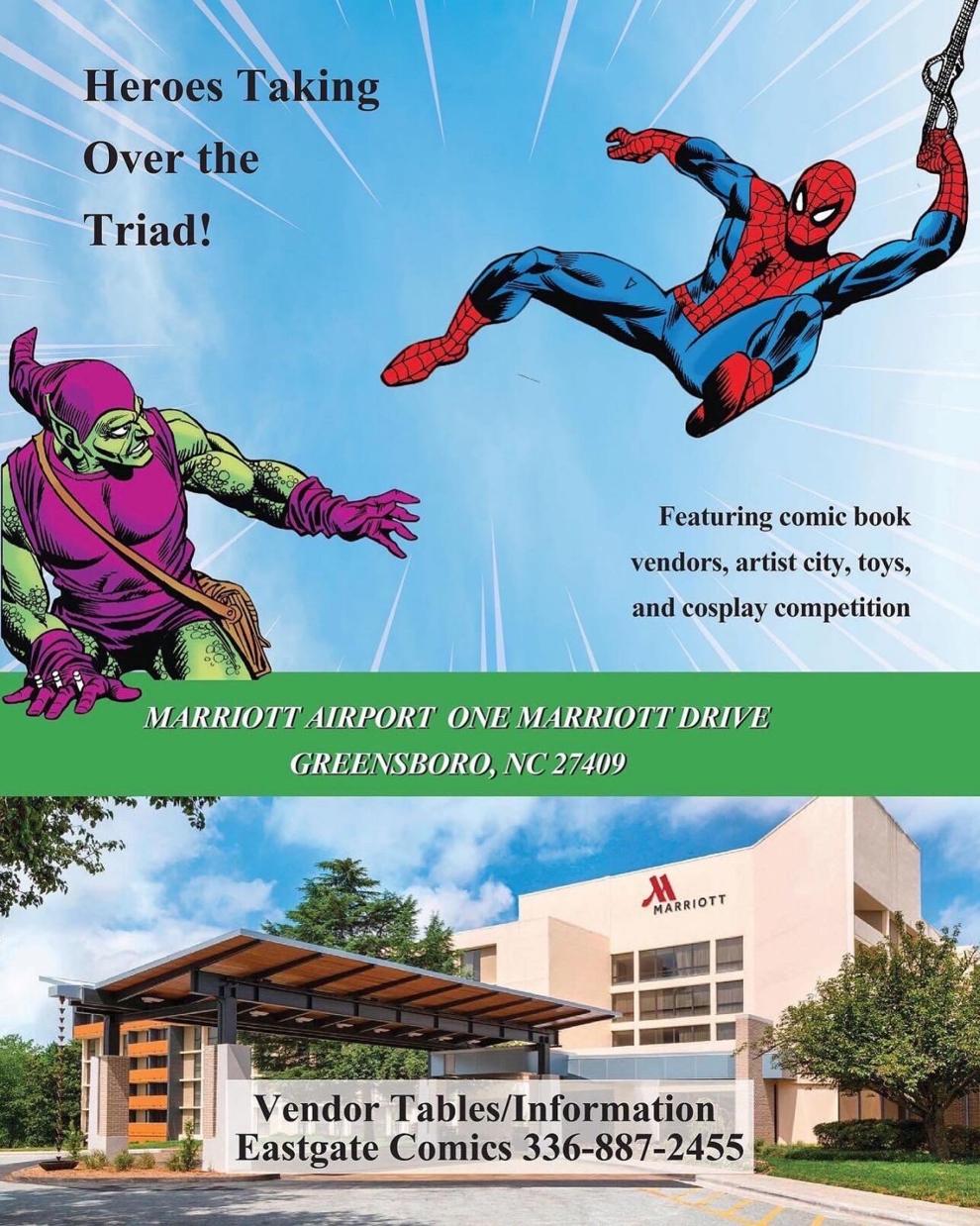 Comic Book/Toy Convention and Pop Culture Festival
Sunday May 15, 2022 from 10am-6pm
Greensboro/High Point Airport Marriott (One Marriott Dr, Greensboro, NC 27409)
Advanced Tickets(In Store) $10    Day of event:$15 ( Kids 12 and under are FREE!)
Eastgate Comic Con is a comic book and pop culture convention, created by Fred Wright Jr, owner of Eastgate Comics.  Since 2018, Eastgate Comics has held in-store comic cons, FCBD (Free Comic Book Day), and LCSD (Local Comic Shop Day) events. These events attracted visitors of all ages and produced positive results for Eastgate Comics. From these events, Eastgate Comic Con was born to provide the same Fun, on a larger Scale.
Eastgate Comic Con promotes local talent from the Piedmont Triad and surrounding areas.  This event will expose comic fans of all ages to the work produced by these individuals and promote literacy and artistic expression to young people.  With a live DJ, professional wrestling, and Cosplay Contest, there will be entertainment for the whole family!  Eastgate Comic Con will make memories that last a lifetime!
We believe Comics tell stories of struggle, failure, determination, and success.  In the end, no matter the challenge, the superhero always wins. The ability to read these stories can bring out the superhero in us all.  Thus, making our planet a better place to live.
For Vendor/Exhibitor Information or Sponsorship Opportunities please contact:
Eastgate Comics
204-C Eastchester Drive High Point, NC 27262
(336) 887-2455
Email: eastgatecomics@gmail.com