AN EVENING WITH AWARD-WINNING AUTHOR AMOR TOWLES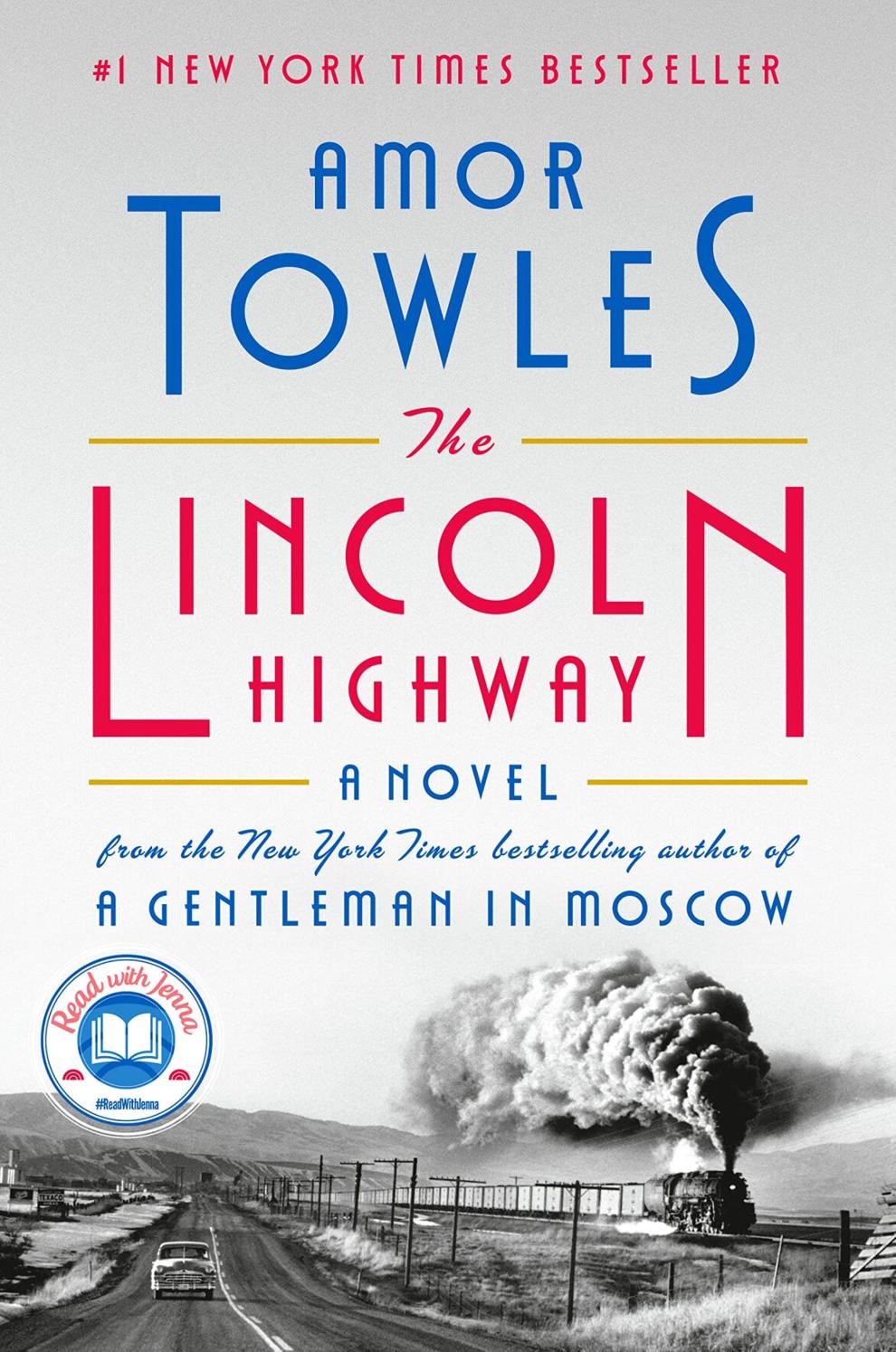 (GREENSBORO, NC) ─ UNC Greensboro's University Libraries will host award-winning author, Amor Towles, for an author talk and a discussion of his new book, The Lincoln Highway, on Thursday, May 19, 2022, at 7 p.m. EST.
The presentation will be a hybrid event with participants choosing to participate virtually via Zoom or in-person in the Cone Ballroom of the Elliott University Center on the campus of UNCG, located at 507 Stirling Street, Greensboro, NC 27412.
The event will be moderated by UNCG Assistant Professor of Creative Writing Xhenet Aliu, who will also field questions from the audience. The event is presented in partnership with the Greensboro Bound Literary Festival and is free and open to the public. Registration is required. To register for the event visit go.uncg.edu/amortowles.
"It is an honor to continue our partnership with Greensboro Bound again this year, hosting author Amor Towles as a signature event at the literary festival," said Interim Dean of University Libraries and Professor Michael Crumpton. "His ability to weave complex emotions and reactions into stories is truly an art, and an enjoyable one for the reader."
The Lincoln Highway is an epic, entertaining and thoroughly American saga that is sure to inspire discussion. It is part coming-of-age story, part adventure and part dark buddy comedy. There is something for everyone in this book.
Towles, an award-winning bestselling novelist, was born and raised in the Boston area. He graduated from Yale College and received his MA in English from Stanford University. Having worked as an investment professional for more than 20 years, the author now devotes himself full- time to writing in Manhattan, where he lives with his wife and two children.
His new novel, The Lincoln Highway, debuted at #1 on The New York Times bestseller list, was a Today Show Read with Jenna Book Club Pick, one of the New York Times 100 Notable Books of 2021, a Washington Post Best Book of the Year, one of Barack Obama's favorite books of 2021 and was #1 on Amazon's list of the Best Books of the Year.
Additional keynote events at the Greensboro Bound Literary Festival include: Nikole Hannah-Jones, The New York Times Magazine and Creator of The 1619 Project and Dr. Jelani M. Favors, author of Shelter in a Time of Storm: How Black Colleges Fostered Generations of Leadership and Activism.; 2021 National Book Award  Winner for Fiction Jason Mott, (Hell of a Book) and Holly Goddard Jones (Antipodes); two-time Pushcart Prize winner and New York Times bestselling author Ann Hood (Fly Girl) and Julia Ridley Smith (The Sum of Trifles.) View the full author list and reading list for the 2022 Greensboro Bound Literary Festival.
ABOUT GREENSBORO BOUND LITERARY FESTIVAL
The Greensboro Bound Literary Festival was created in 2017 as a project of the 501(c)3 non-profit Greensboro Literary Organization. Greensboro Bound began as the creative brainchild of Steve Colyer and Scuppernong Books owners Brian Lampkin, Steve Mitchell and Deb and Dave White with the goal of hosting a festival to bring together readers, writers, students, academics, authors  and volunteers who are passionate about books and literature. The mission of Greensboro Literary Organization is to bring readers and writers together throughout the year; get authors and their books in front of students; produce the Greensboro Bound Literary Festival; andpromote inclusivity by producing programs that confront systemic racism and oppression, in our community and beyond. Greensboro Bound Literary Festival celebrates diverse voices from around the world, honors North Carolina's long and varied literary traditions and welcomes an inclusive community of readers from Greensboro and beyond. 
ABOUT UNC GREENSBORO
UNC Greensboro, located in the Piedmont Triad region of North Carolina, is a higher-research activity university as classified by the Carnegie Foundation. Founded in 1891 and one of the original three UNC system institutions, UNCG is one of the most diverse universities in the state with nearly 20,000 students and more than 2,700 faculty and staff members representing more than 90 nationalities. With 17 Division I athletic teams, 85 undergraduate degrees in more than 100 areas of study, as well as 74 master's and 32 doctoral programs, UNCG is consistently recognized nationally among the top universities for academic excellence and value, with noted strengths in health and wellness, visual and performing arts, nursing, education, and more. For additional information, please visit uncg.edu and follow UNCG on Facebook, Twitter and Instagram.
ABOUT UNIVERSITY LIBRARIES
The University Libraries are the crossroads of knowledge at UNCG — at the center of teaching, learning and research. We offer students, faculty, staff and the community a wide range of resources, expertise and technology, along with an unwavering commitment to keep pace with change. The University Libraries enrich scholarship and learning and foster student success through our ongoing development of inclusive and diverse collections, expert instruction, and professional leadership. For additional information, please visit library.uncg.edu and follow University Libraries on Facebook, Instagram, Tumblr, Twitter and YouTube.