Looking for some Holiday fun? There are several events and venues across the Triad to entertain those ranging in age from 4 to 94 this Holiday season. Below we highlight some popular sites in the Triad. 
Cypress Trails
In Elkin, Cypress Trails Events will host its annual lights display on more than five acres of land for families looking for a stroll under the stars. A staple in the Triad area, Cypress Trials offers themed lights throughout the year, including Halloween Light Show, a Christmas Light Show, a Spring Light Show, and its annual Wine Festival.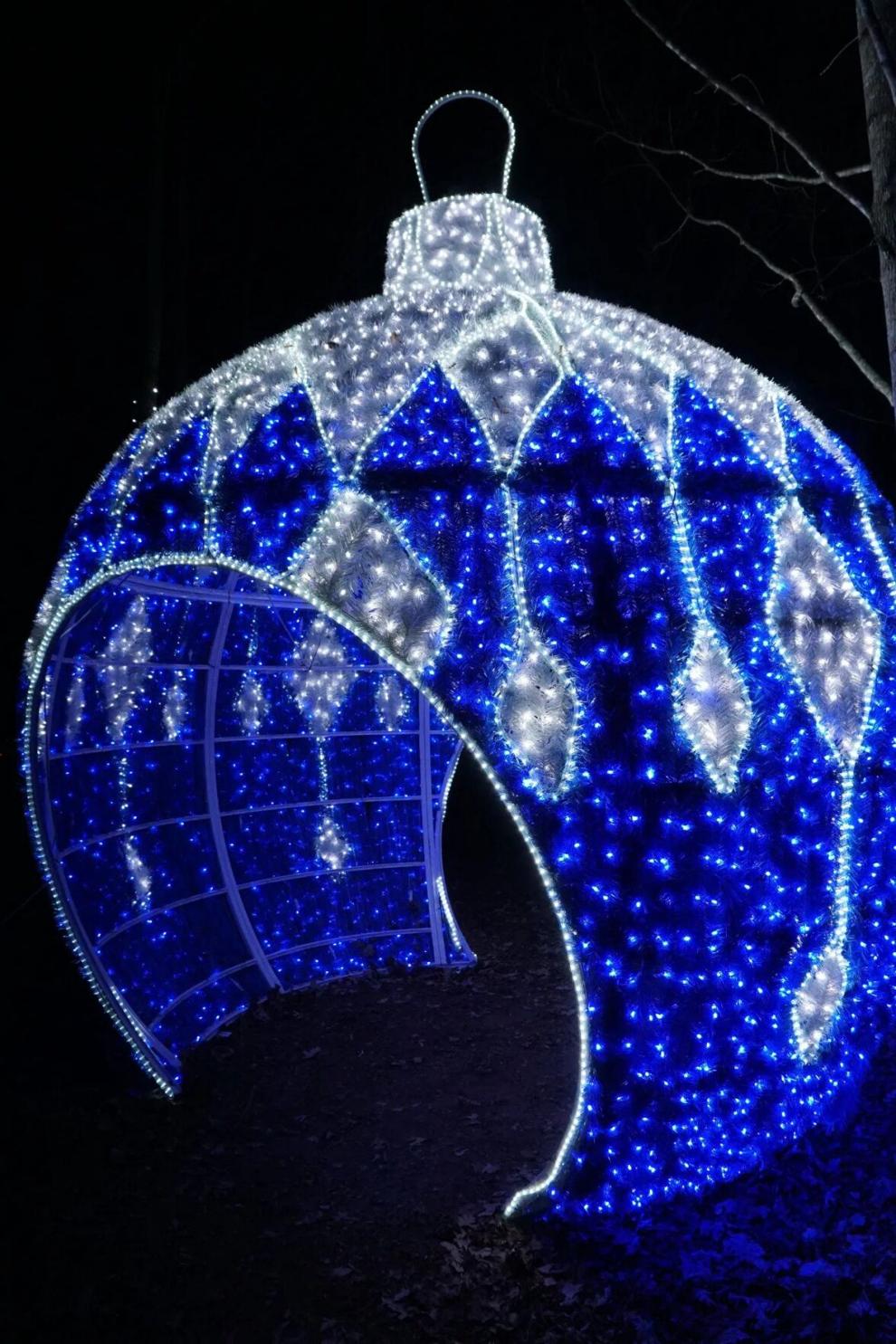 This year's Holiday Light Show features twinkling trails, a bonfire, plenty of photo opportunities, and animated displays, with your choice of hot chocolate, beer, or wine to keep you warm while you visit the site.  
The venue features three trails that start and end around a bonfire with plenty of lights to guide your footsteps. Together, the trails total out to approximately a half mile. Each trail has its own theme with displays, lights, and music. Attendees are welcome to stay as long as they'd like. Tickets range from $7.50 to $11.50 and parking is included in the ticket price. For a schedule and to purchase tickets, visit www.cypresstrailsevents.com.
Festival of Lights Tanglewood Park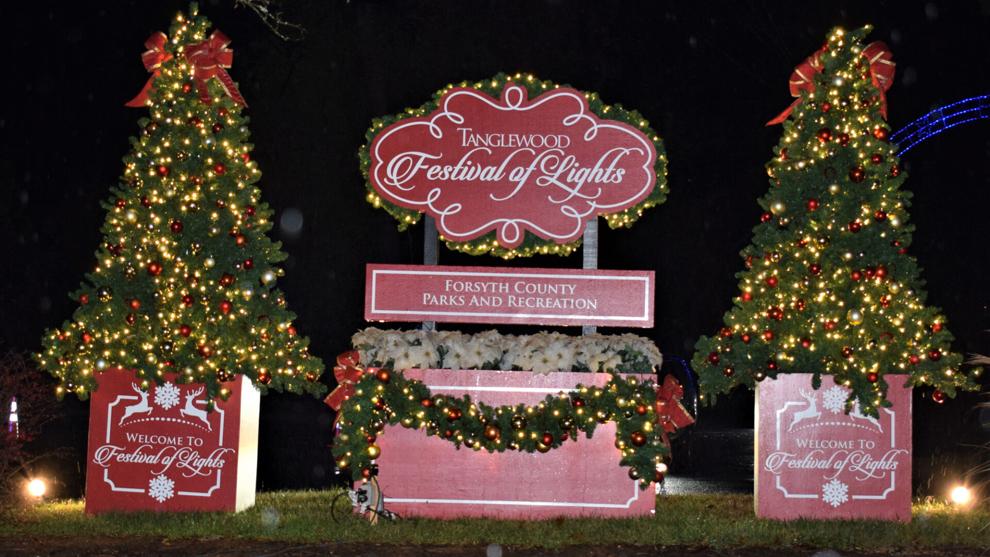 Down in Clemmons, you can catch a regional staple with Forsyth County's Tanglewood Park's 31st season of the Festival of Lights. Presented by Lowes Foods, Festival of Lights spans more than five miles with more than a million lights. 
For more than two decades, attendees have lined up to drive through (sometimes waiting up to two hours) more than 80 displays on the winding countryside. There are festive tunes to go along with the lights and interactive musical displays. Some songs are original compositions by students at the local University of North Carolina School of the Arts. 
Halfway through your ride, you can do some holiday shopping at that Red Barn's Gift Shop. As in years past, there will be an offering of holiday crafts, foods, and handmade gifts by local artists. Tanglewood Stables will offer horse-drawn carriage rides and tractor-pulled hayrides, but they must be scheduled in advance. Lowes Foods will be offering up treats with S'moresville in Gift Village. They will be selling roasting sticks with either marshmallows or s'mores to offer up a sweet time. 
Prices range from $20 to $120, depending on the vehicle you are riding in. The show will run until January 1, 2023. For more information, visit www.forsyth.cc/Parks/Tanglewood.
Greensboro Science Center Winter Wonderlights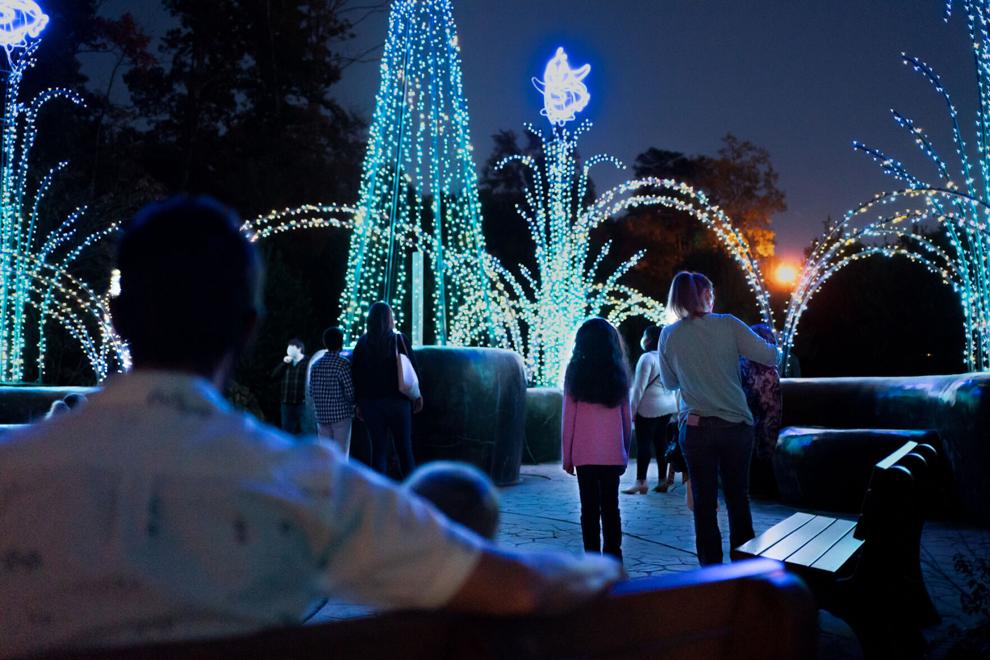 Hosted by local community leaders and businesses, Greensboro Science Center's Winter Wonderlights 2022 will showcase the center in a more festive spirit. 
The center has been broken down into walkable Holiday-themed sites and winter wonderland events. Attendees will be able to catch light shows and movies in the Sweet Celebrations table area, watch the Dancing Fountains and catch the lights at the Polar Pond. Along the Starry Night, Wild Walk and Forest of Light trails, visitors can take in hundreds of lights. 
For those seeking to do more than watch the lights, they can find them at the museum's Festive Fun Zone, amongst the Treehouse Lights, and at the Dino Disco. 
The carousel will be open to rides, and there will be photo opportunities available at the decorative wreath, ornament, and Gingerbread house. 
For more information, visit www.greensboroscience.org/winterwonderlights.
High Point University Christmas Drive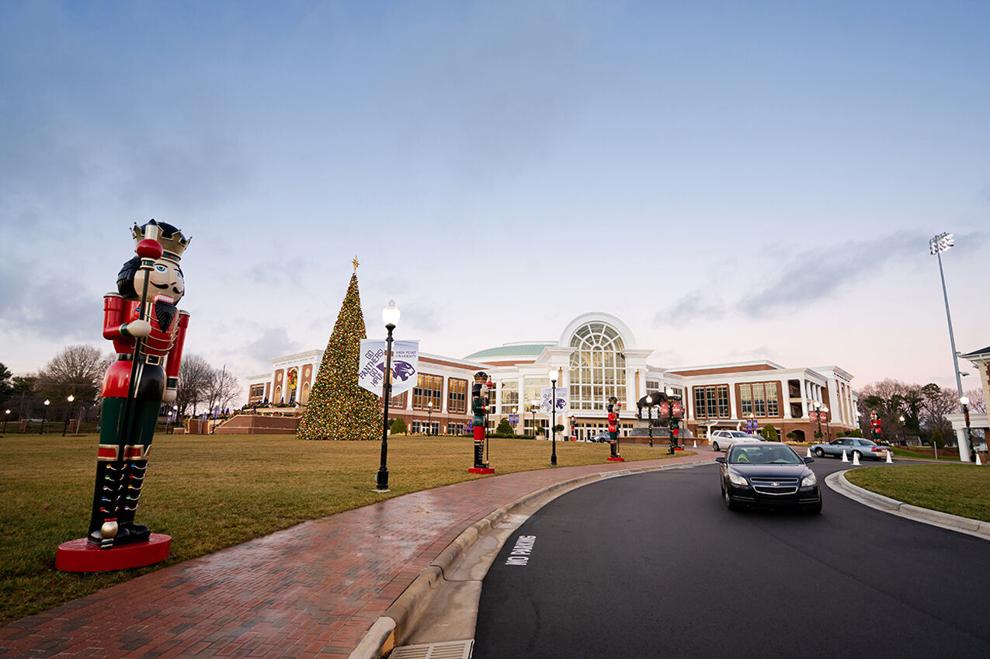 High Point University will host its annual Christmas Drive celebration until January 1. The event, which is free and open to the public, is a way for families and High Point residents to enjoy a myriad of festive lights and activities. Once a full-blown walk on through campus, the Drive allows families to still enjoy more than 100,000 Christmas lights, more than 200 nutcrackers, and several elaborate decorated Christmas trees. 
Guests will enter campus at the University Parkway entrance and exit at Panther Drive onto Lexington Avenue by the Nido and Mariana Qubein Arena and Conference Center.
There will be a life-size Nativity scene with animals and shepherds, holiday decorations, and 10 feet tall ornaments. 
"Every year, we look forward to welcoming thousands of families and friends to our campus for the Christmas Drive," said HPU President Dr. Nido Qubein in a media release. "This is one of many ways we celebrate the Christmas season and bring people together for joy and fellowship."
For more information, visit https://www.highpoint.edu/community/christmas/.
Kersey Valley Christmas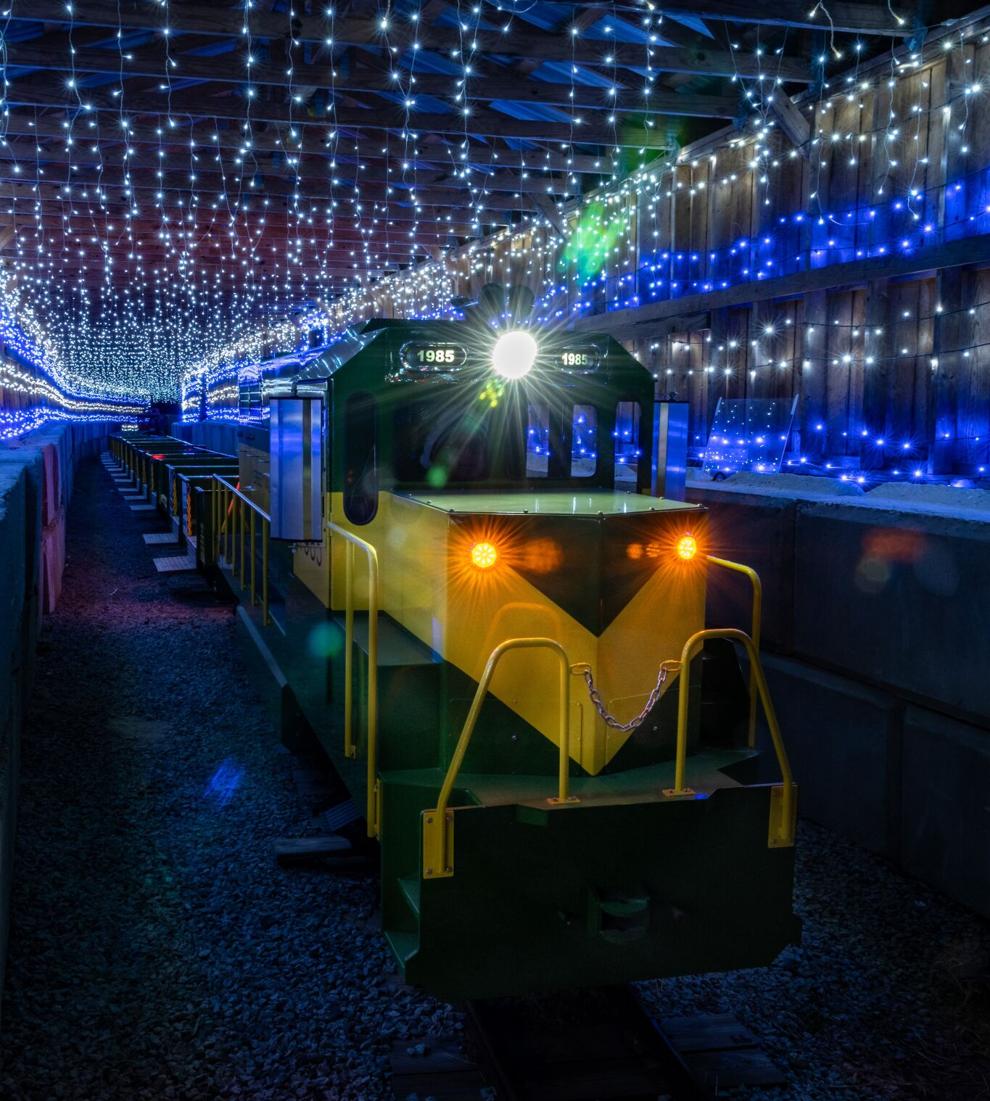 In its second season, Kersey Valley Adventures in Archdale will host its Kersey Valley Christmas event Lights, Santa Action!
This year's event will feature a Candy Cane Lane walk-through light show, a wagon, and a train ride around the light show. The kid-friendly event will offer a new adventure playground, Santa's Workshop, and Reindeer Stalls. 
"This year, we're inviting everyone to get out of the stuffy car and long lines for other light shows that leave the kids—and adults—falling asleep before the fun begins," said Tony Wohlgemuth, who co-owns Kersey Valley Attractions with his wife Donna, said in a media release. "At Kersey Valley Christmas, the fun starts on the midway and continues throughout the entire property. Our goal is to expand the show each year and make it bigger and better than before, giving everyone something new to come back and experience every year."
With more than one million LED lights, a Snow Blizzard featuring 5-foot snowflakes falling from 45 feet in the air, holiday music, and magical sets, including some that are custom and unique only to Kersey Valley, visitors can expect a winter wonderland experience. Children can download a letter to drop in Santa's mailbox and get a photo with the big guy himself as well as The Grinch. 
Admission is $30 for ages four and up and $20 for seniors 65 and up. For more information, visit wwww.kerseyvalleychrismas.com.
McLaurin Farms Christmas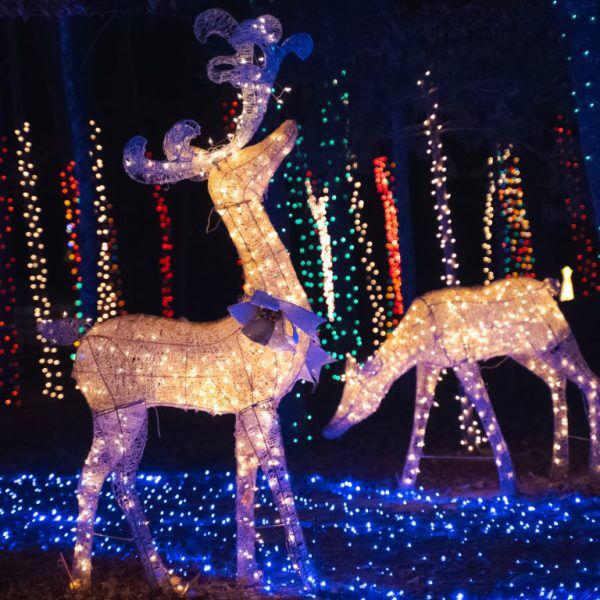 Mclaurin Farms in Greensboro has become one of the Triad's top holiday attractions drawing in thousands to visit the light show, the same way it does for its Halloween Woods of Terror. 
The farm is decked out in roughly a million lights, offering a ride-through light show along with a walking trail. 
Attendees can catch a hayride through the lights, there's a letter station for letters to Santa and a place to make ornaments. This year, there is also a jump pad and playground available. 
Santa, The Grinch and more will be available for photos and there will be a space for concessions including donuts, s'mores, hot chocolate, and apple cider. 
It is still a farm, so there will be opportunities to see different animals and the Grain Train. 
For more information, visit https://mclaurinfarms.com/winter.