High Point Museum Plans Ghost Stories Event
HIGH POINT, N.C. (Oct. 6, 2021) - The High Point Museum will host its 10th Annual Ghost Stories in the Park event on Saturday, Oct. 16, from 6 to 7:30 p.m. in the Historical Park.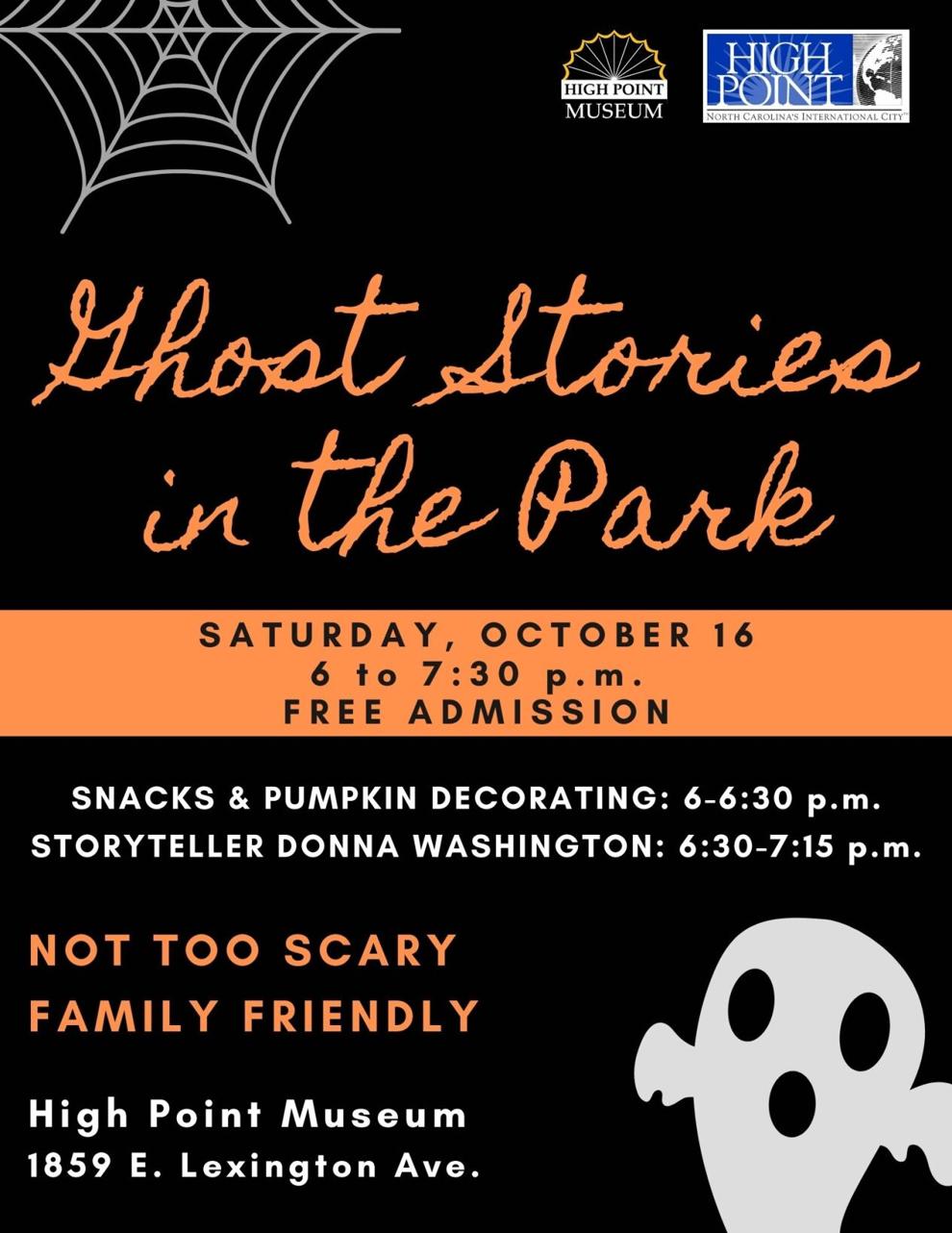 From 6 to 6:30 p.m., guests will get the chance to decorate a pumpkin and grab a snack before settling down to hear a family-friendly, frightening and amusing ghost story told by internationally-known, multiple award-winning storyteller Donna Washington. Guests should bring chairs and blankets to sit on during the story. 
Washington is a highly-animated performer who has brought folklore, literary tales and personal narratives to life for over thirty years. She has recorded over 10 storytelling albums and written three children's books, including "The Story of Kwanzaa," "Li'l Rabbit's Kwanzaa" and her newest Halloween-themed book, "Boo Stew" published in early September of this year.
"This is one of our most popular fall programs," Tamara Vaughan, communications coordinator, said. "We are so excited to host the very talented Donna Washington and to welcome everyone back for the 10th anniversary of this event!"
This will be an outdoor event, and the Museum will follow all COVID guidelines set forth by Guilford County.
The High Point Museum, a division of the High Point Public Library, shares Greater High Point's history, provides perspective for current issues, and strengthens the sense of community.
The City of High Point aims to serve as the catalyst for bringing together the community's human, economic and civic resources for the purpose of creating the single most livable, safe and prosperous community in America. For more information on the City, visit www.highpointnc.gov