Give the Gift Of Warmth this Holiday Season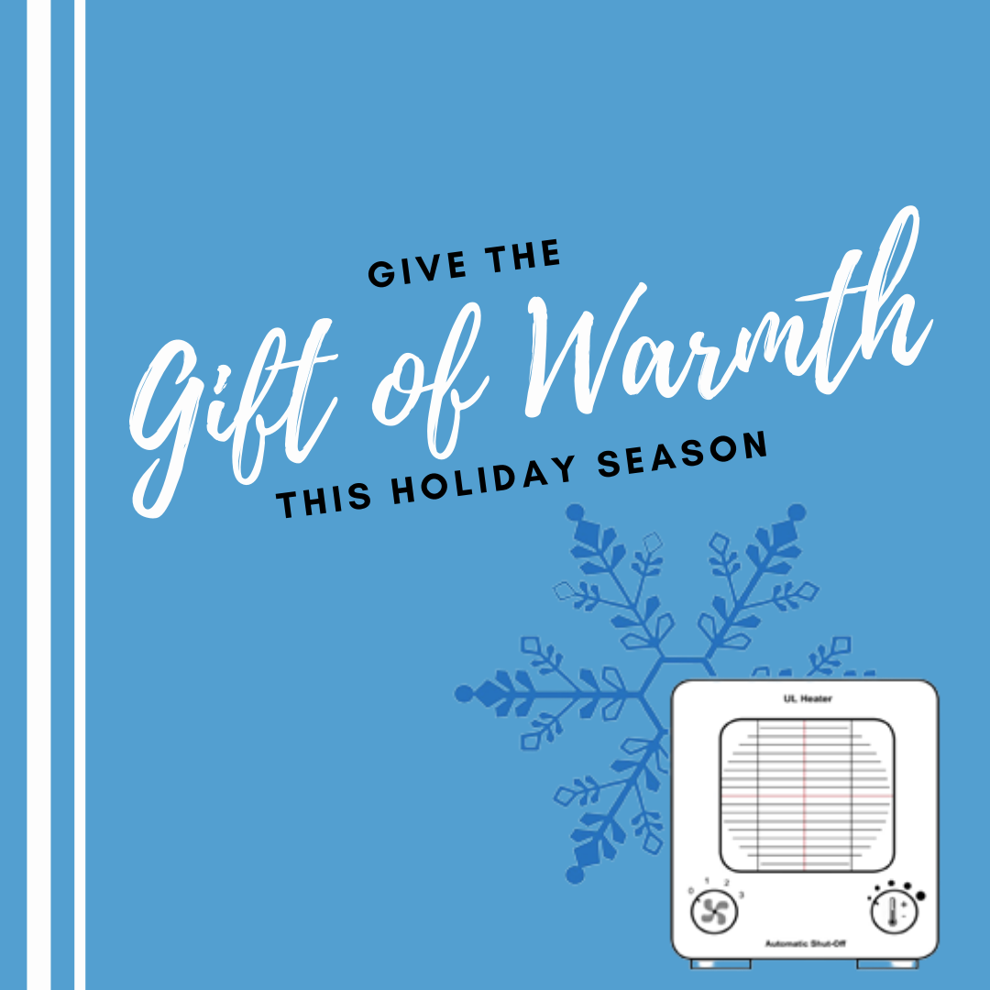 High Point, NC — October 18, 2021 — United Way of Greater High Point is giving the Gift Of Warmth this holiday season to those who need it most in Greater High Point.
Beginning on Tuesday, November 16th, UWGHP will hold giveaways to provide those in the community that need warmth with heaters. The first giveaway on the 16th will be located at the Triad Food Pantry on Johnson Street. The giveaways are open to all that are in need of warmth as we head into the colder months.
"As the cold days of winter and fall approach, many are happy to see the change in weather. Unfortunately, there are citizens in our community that cannot celebrate the wonderfulness that fall, and winter can bring.  This is because they do not have adequate means to stay warm in their homes. Some do not have working central heat to heat their home while others simply cannot afford the utility bills that increase when temperatures turn frigid. This is where the United Way of Greater High Point's Gift of Warmth heater program can help.  Space heaters often cost lest to operate and can provide heat to those who have no other sources.  A heater can mean the difference in someone freezing or staying warm. The community's donations are truly lifesaving." said Latoya Bullock, Vice President at United Way of Greater High Point.
UWGHP could not do what we do without the support of our amazing community. You can help us in our mission and provide warmth to your neighbors by helping to donate a heater for the Gift Of Warmth. Visit our website or go to https://epledge.unitedwayhp.org/comm/SinglePageRegPledge.jsp?EnvelopeKeyHex=492B2837272B36643552323D305074353A2923667E3E&SA=1449396 to donate a heater today. Your donation can warm the hearts of many this holiday season.