The annual STEM summer camp will be held virtually due to COVID-19.
HIGH POINT, N.C., April 27, 2020 – High Point University's Stout School of Education will continue offering its annual summer STEM camp to community children this year, despite the COVID-19 pandemic, through an innovative approach.
ABOVE PHOTO - The annual rocket launch that culminates the summer camp will be held on HPU's campus this fall.
This summer's "STEM Camp in a Box: Building Dreams and Building Minds" will be held virtually from June 22 through July 2. Parents are encouraged to register their children by filling out the registration form here and mailing the form and check to High Point University's Stout School of Education by May 15.
The camp is open for children in grades K through 6. This year, each participant will receive age-appropriate materials for 20 activities, a T-shirt, a lab coat, goggles and information to access videos and "how-to" tutorials in their box. Each year, the summer camp culminates with a rocket launch. Participants will receive materials to build a rocket and be invited back to HPU's campus in the fall for a launch.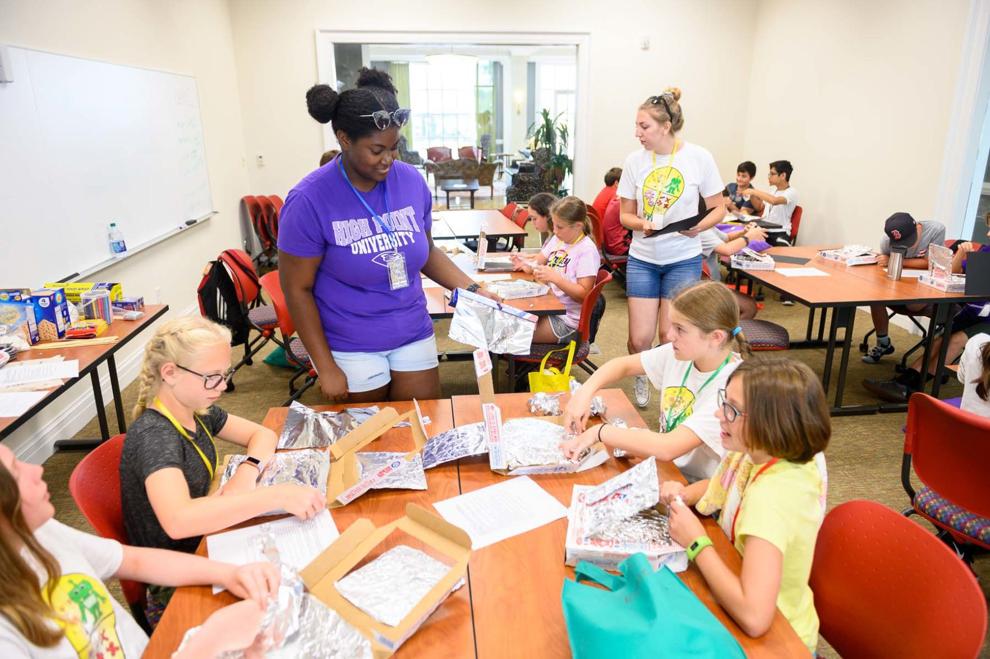 "STEM education is so important, and we were determined to bring these fun activities to the children despite the impacts of COVID-19," says Dr. Shirley Disseler, STEM coordinator in HPU's Stout School of Education. "We want to continue the tradition of launching the children's rockets by inviting them back to campus in the fall so they can launch and say 'goodbye' to COVID-19."

 
At High Point University, every student receives an extraordinary education in an inspiring environment with caring people.® HPU, located in the Piedmont Triad region of North Carolina, is a liberal arts institution with 5,400 undergraduate and graduate students. It is ranked No. 1 by U.S. News and World Report for Best Regional Colleges in the South, No. 1 for Most Innovative Regional Colleges in the South and No. 1 for Best Undergraduate Teaching in the South. The Princeton Review named HPU in the 2020 edition of "The Best 385 Colleges" and on the Best Southeastern Colleges "2020 Best Colleges: Region by Region" list. HPU was recognized as a Great School for Business Majors and a Great School for Communication Majors. HPU was also recognized for Most Beautiful Campus (No. 18), Best College Dorms (No. 5) and Best Campus Food (No. 20). For nine years in a row, HPU has been named a College of Distinction with special recognition for business and education programs and career development, and The National Council on Teacher Quality ranks HPU's elementary education program as one of the best in the nation. The university offers 60 undergraduate majors, 64 undergraduate minors and 13 graduate degree programs. It is a member of the NCAA, Division I and the Big South Conference. Visit High Point University on the web at highpoint.edu.