HIGH POINT, N.C., April 13, 2021 – High Point University is offering two community concerts this spring – one live and one virtual. Both are under the direction of Dr. Brian Meixner, associate professor of music and director of instrumental studies.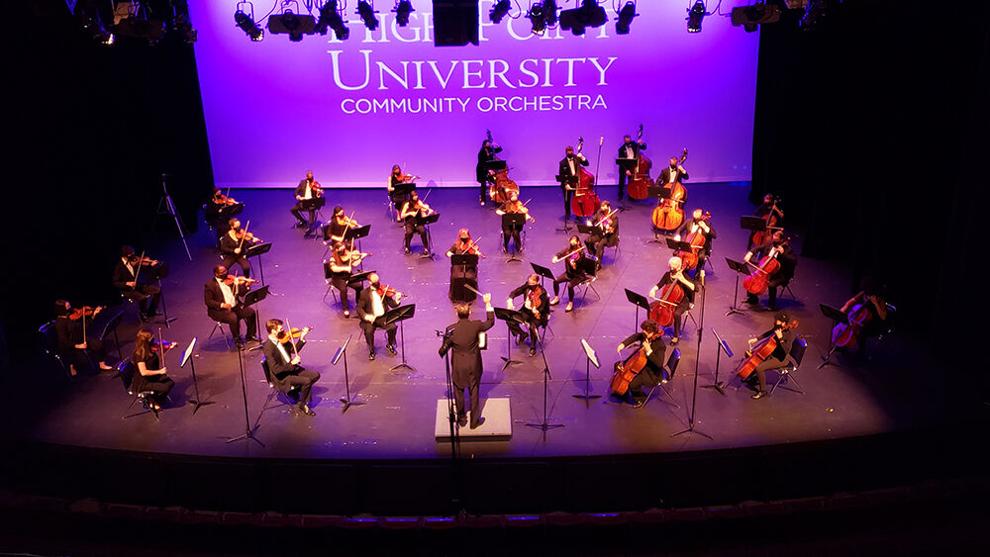 The High Point University Community Orchestra will perform its final concert of the 2020-21 season, "Going Places," at High Point Theatre, 220 E. Commerce Avenue, Sun., April 25 at 7:30 p.m. This in-person concert will include music from around the globe and is a celebration of the orchestra's perseverance throughout the pandemic. The performance will feature three HPU students, who are winners of the annual HPU Concerto Competition: Mikaela Olmsted, Adam Cunningham, and Noah Sigsworth.
To reserve tickets for the HPU Community concert contact the High Point Theatre box office at 336-887-3001, or online at

https://highpointtheatre.com/

. Tickets are free and seating is limited.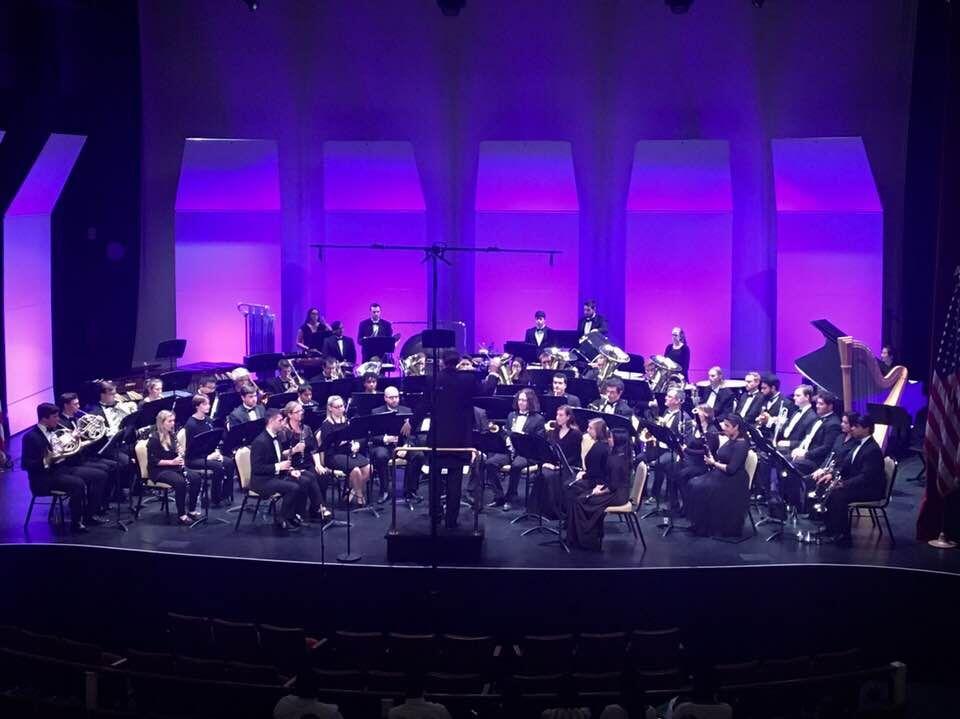 The High Point University Wind Ensemble presents its final concert of the 2020-21 academic year, "Spring Forward – a celebration of the here, the now, and what's to come." The virtual concert will be held in HPU's Hayworth Fine Arts Center in the Pauline Theatre Tues., April 27 at 7:30 p.m. The performance will include a wide variety of music with various combinations of woodwind, brass, and percussion instruments. It will feature HPU graduating seniors Noah Sigsworth (composer and conductor), Caroline Thomas (djembe soloist) and sophomore music major Reyna Alston (composer).
Both concerts will be available to watch online on the university's website at

www.highpoint.edu/live

.
 At High Point University, every student receives an extraordinary education in an inspiring environment with caring people.® HPU, located in the Piedmont Triad region of North Carolina, is a liberal arts institution with 5,600 undergraduate and graduate students. It is ranked No. 1 by U.S. News and World Report for Best Regional Colleges in the South and No. 1 for Most Innovative Regional Colleges in the South. The Princeton Review named HPU in the 2021 edition of "The Best 386 Colleges" and on the Best Southeastern Colleges "2021 Best Colleges: Region by Region" list. HPU was recognized as a Great School for Business Majors and a Great School for Communication Majors. HPU was also recognized for Best College Dorms (No. 1), Most Beautiful Campus (No. 9), Best Career Services (No. 19) and Most Active Student Government (No. 19). For 10 years in a row, HPU has been named a College of Distinction with special recognition for career development, business and education programs, and The National Council on Teacher Quality ranks HPU's elementary education program as one of the best in the nation. The university has 60 undergraduate majors, 63 undergraduate minors and 14 graduate degree programs. It is a member of the NCAA, Division I and the Big South Conference. Visit High Point University on the web at highpoint.edu.