Trick-or-Treat on Elm Street Returns for Spook-tacular Fun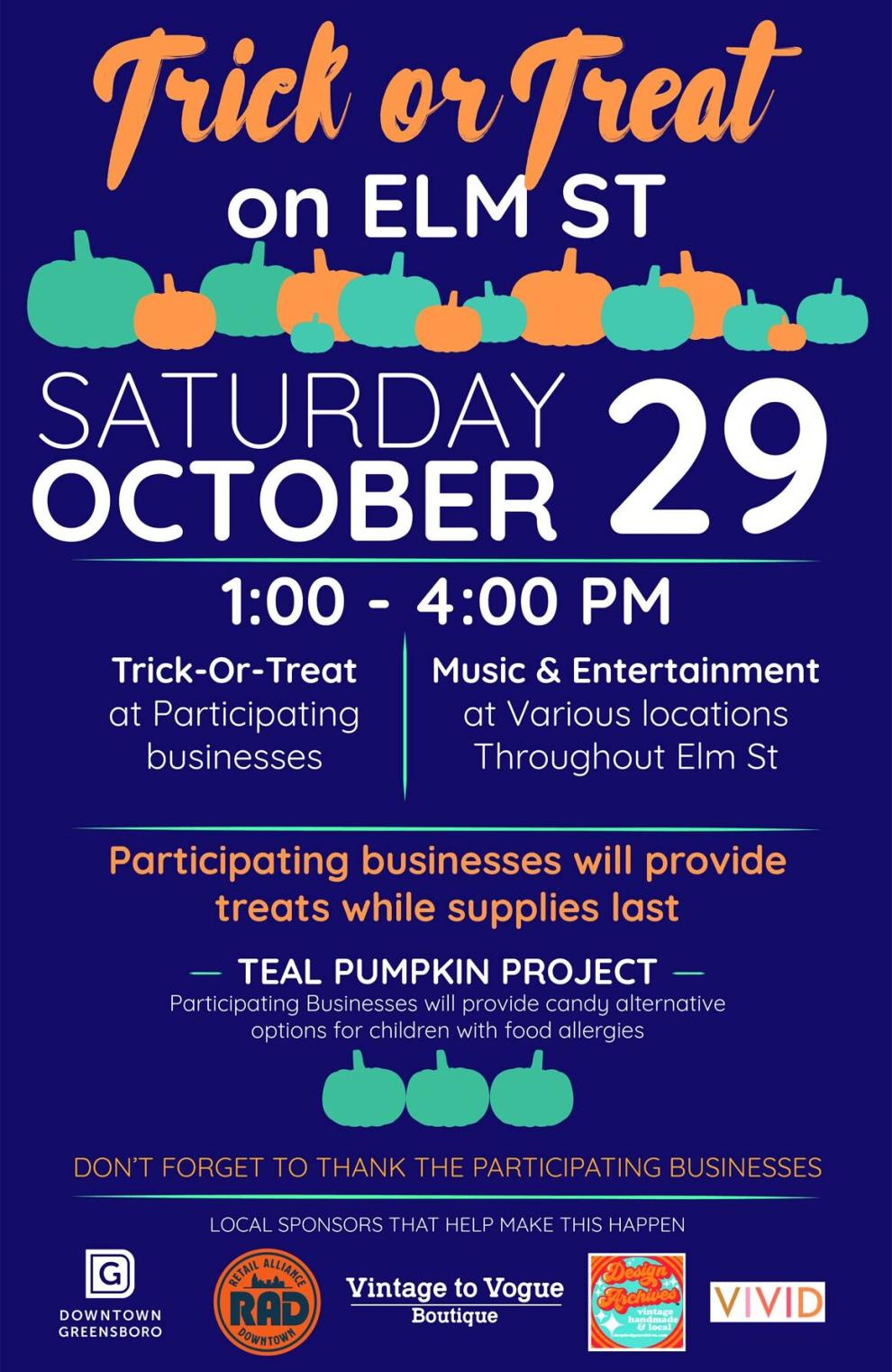 Retail Alliance Downtown, in partnership with Downtown Greensboro Inc., is hosting the sixth-annual Downtown Trick-or-Treat on Elm Street on October 29th from 1 PM-4 PM. 
The public is invited to stop by participating businesses and enjoy a day of family-friendly activities, featuring music and live entertainment. 
Many of the participating businesses will be providing candy alternatives to children with food allergies or other health risks associated with candy as part of the Teal Pumpkin Project.  
Participating Businesses: 
Baked Downtown
Crafted Art of the Taco*
Deep Roots Market*
Design Archives*
Essential Hemp
Find Your Flow Yoga*
Just Be*
Krave Kava Bar*
Mellow Mushroom*
Northern Roots Coffeehouse*
Oscar Oglethorpe*
The Biltmore Greensboro Hotel*
Vintage to Vogue*
Vivid Interiors
Wranger + Lee Hometown Studio*
*indicates a business providing candy alternatives*