The "Schaefer Center Presents" Spring Series Features the Best in Music, Theatre and Dance
Shows include concerts by two living legends, R&B pioneer Mavis Staples and banjo virtuoso Béla Fleck; a behind-the-scenes theatrical tale about trailblazing comedian Lucille Ball; and the bravura, primal beauty of KODO taiko drummers. 
BOONE, NC — The Schaefer Center Presents (SCP) performing arts series, presented by Appalachian State University's Office of Arts and Cultural Programs, presents the best in music, theatre and dance at the Schaefer Center for the Performing Arts this spring, Feb. 25-April 22.February features Grammy-winning and Rock & Roll Hall of Fame inductee Mavis Staples, one of America's defining voices of freedom and peace. LA Theatre Works' Lucy Loves Desi: A Funny Thing Happened on the Way to the Sitcom, a hilarious, behind-the-scenes look at one of TVs most beloved comedies, takes the stage in March; followed by the primal, mesmerizing beauty of Japanese drumming and performance in KODO One Earth Tour 2023: Tsuzumi. The series wraps up in April with a concert that spans the globe thanks to the musical sorcery of international artists Bela Fleck, Zakir Hussain, Edgar Meyer and Rakesh Chaurasia.
Purchase tickets at theschaefercenter.org, in person at the Schaefer Center box office (733 Rivers Street, Boone), or by calling 828-262-4046.
********
The Schaefer Center Presents 2023 Season…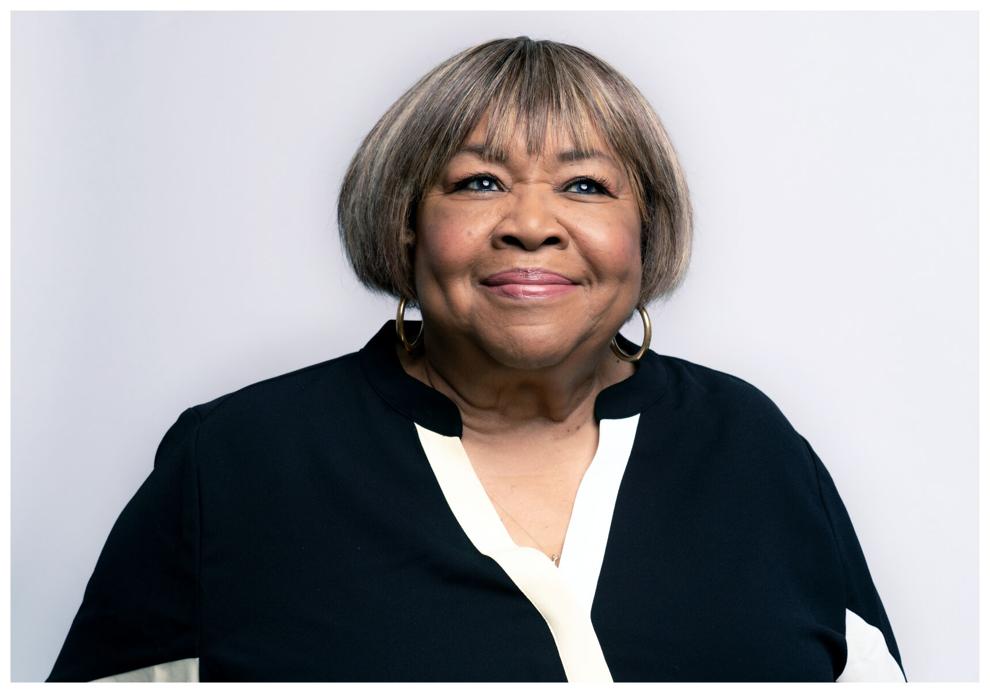 Saturday, Feb. 25, 2023 at 7pm
Tickets: $40 Adult, $35 Faculty/Staff, $20 Student
Hailed by NPR as "one of America's defining voices of freedom and peace," Mavis Staples is the kind of once-in-a-generation artist whose impact on music and culture would be difficult to overstate. She's both a Blues and a Rock and Roll Hall of Famer; a civil rights icon; a Grammy Award winner; a chart-topping soul/gospel/R&B pioneer; a National Arts Awards Lifetime Achievement recipient; and a Kennedy Center honoree. She marched with Dr. Martin Luther King, Jr., performed at John F. Kennedy's inauguration, and sang in Barack Obama's White House. She's collaborated with everyone from Prince and Bob Dylan to Arcade Fire and Hozier, performed with The Band at The Last Waltz, and graced the airwaves on (Jimmy) Fallon, (Stephen) Colbert, Ellen (DeGeneres), Austin City Limits, Jools Holland, the Grammys, and more. "Her voice has only gained texture and power over the years" describes Pitchfork magazine, while People magazine declares that "[She] provides the comfort of a higher power." Staples brings her powerful message and equally powerful presence to the Schaefer Center for a one-night-only experience.
**********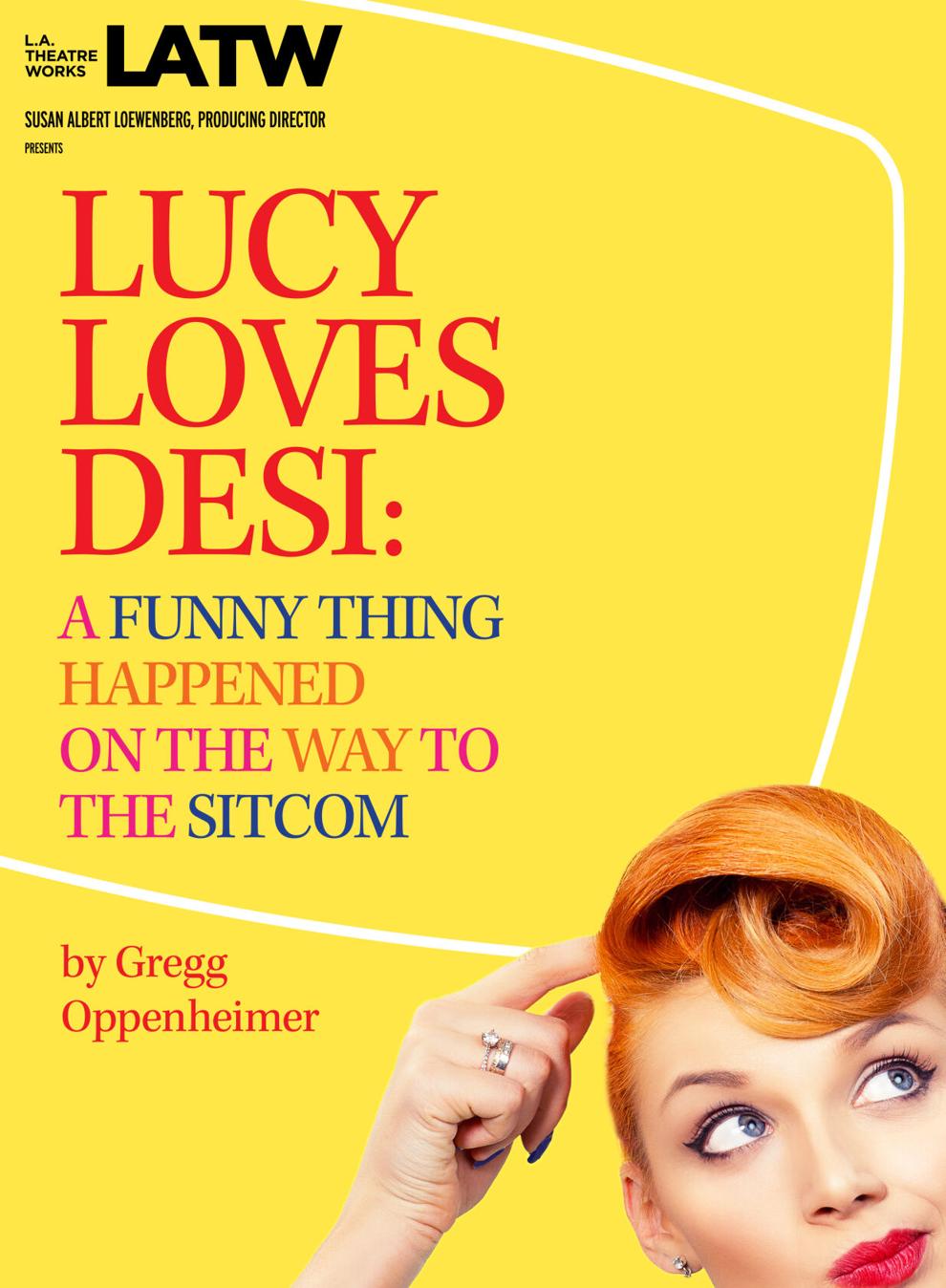 Wednesday, March 8, 2023 at 7pm
Tickets: $20 Adult, $15 Local Resident (of Watauga, Ashe or Avery counties), $5 Student
Playwright Gregg Oppenheimer — son of I Love Lucy show creator Jess Oppenheimer — spins this fast-paced, witty tale of Lucy and Desi's battles with CBS, from who would play Lucy's husband to whether Lucy could really be seen pregnant on TV. With their daughter, Lucie Arnaz, serving as advisor, this hilarious, behind-the-scenes, true story of TV's iconic sitcom brings as much heart and humor to the stage as an episode of I Love Lucy itself.Experience the life of the trailblazing comedian through the unique storytelling experience of the award-winning LA Theatre Works.
Under the leadership of Producing Director Susan Albert Loewenberg, L.A. Theatre Works (LATW) has been the foremost radio theater company in the United States for four decades. LATW is broadcast weekly in America on public radio stations, streamed online at www.latw.org, and aired internationally on English speaking networks including the BBC and CBC. On the road, LATW has delighted audiences with its unique live radio theater style performances in cities including New York, Boston, San Francisco, Washington, Chicago, Beijing and Shanghai. An LATW performance is immediate, spontaneous and features a first-rate cast, live sound effects and a connection to the audience rarely felt in a traditional theater setting.
**********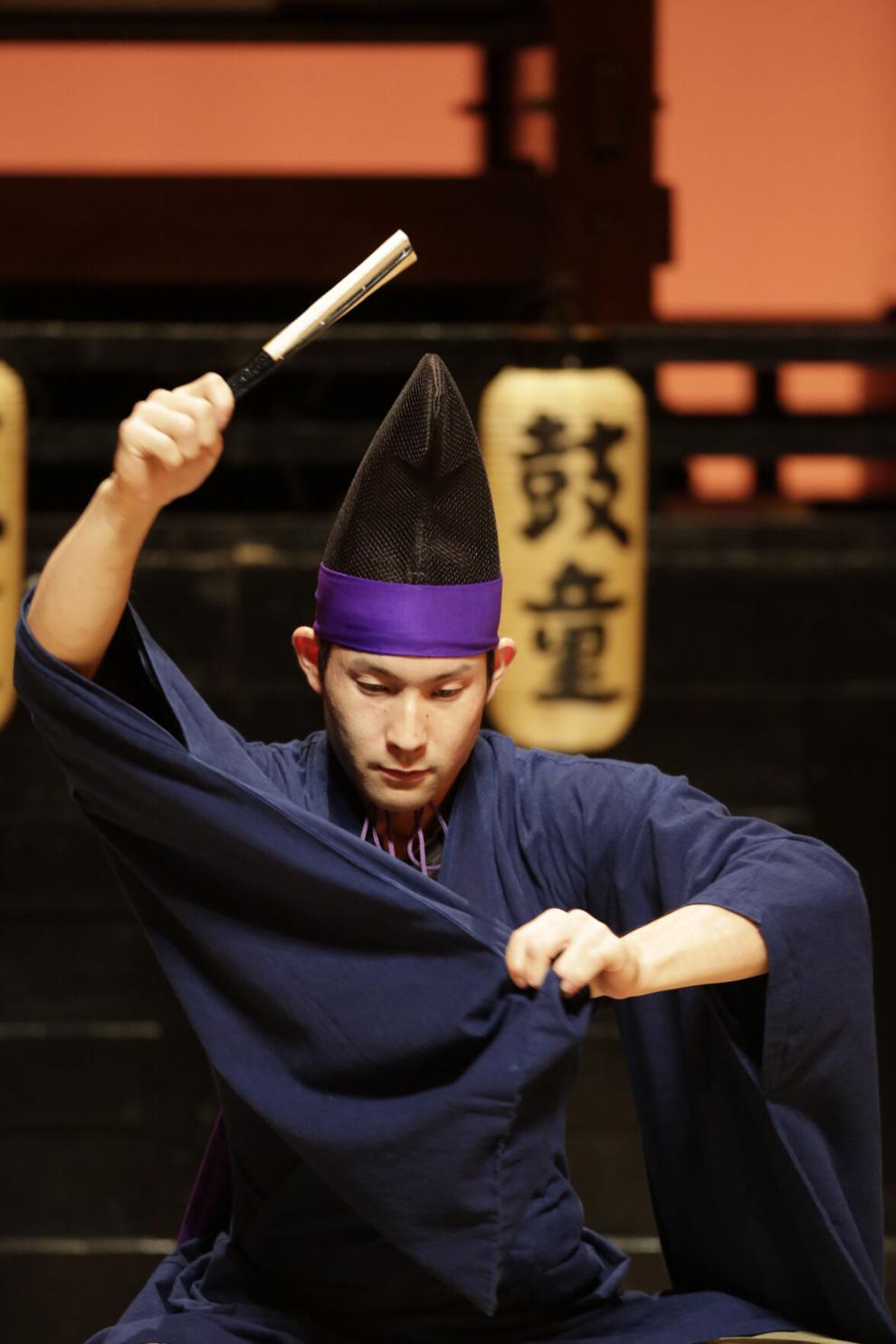 Thursday, March 23, 2023 at 7pm
Tickets: $25 Adult, $20 Local Resident (of Watauga, Ashe and Avery counties), $10 Student
Feel the reverberations of heaven and earth in harmony with this all-new performance from internationally renowned taiko performing arts ensemble, KODO. Entitled "Tsuzumi," this explosive performance, created to commemorate the ensemble's 40th anniversary, will electrify, dazzle and uplift audiences of all ages. Guided by three words that underpin the KODO mission — living, learning, creating — the visceral sound of KODO's taiko drumming explores the limitless possibilities of the traditional Japanese drum forging new directions for a vibrant living artform. KODO has given over 6,500 performances in five continents cementing the ensemble as a global phenomenon like no other. The performance opens with modern composer Maki Ishii's "Dyu-Ha," a piece performed for the first time in North America since 1989. Other pieces include Ishii's masterpiece "Monochrome" as well as KODO signature pieces such as "O-daiko," "Yatai-bayashi" and "Zoku."
"Indeed, if there is such a thing as perfection in music, Kodo comes as near to it as any group in the world." —The Boston Globe
"Superlatives don't really exist to convey the primal power and bravura beauty of Kodo. … Throughout, the devil of it is the combination of the discipline of a surgeon's scalpel with the primitive, muscular endurance of a cavalry charge. The speed and dexterity are as impressive as the physical tenacity is breathtaking." —Chicago Tribune
"Balancing a deadly aggression with utter tranquility, their sound stretches from the lightest of rainfall to cataclysmic thunderclaps, from pleasant laughter to discordant fear and from silence to – just once here – a wall of sound, as high, frightening and impregnable as a mountain. Musicians, theatre directors and all interested in the sheer power of sound to feed emotions should take note." —The Guardian / UK
**********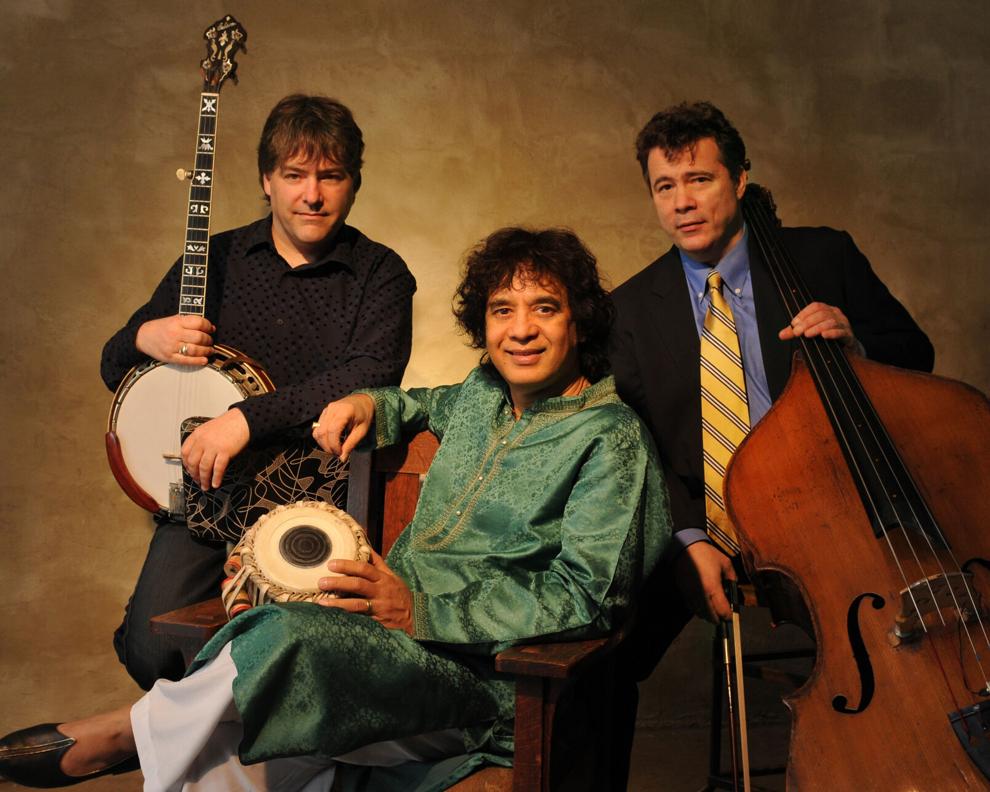 Bela Fleck, Zakir Hussain, Edgar Meyer with Rakesh Chaurasia
Saturday, April 22, 2023 at 7pm
Tickets: $40 Adult, $35 Faculty/Staff, $20 Student
There's a bit of the sorcerer in 15-time Grammy winner Béla Fleck (banjo), Zakir Hussain (tabla), Edgar Meyer (double bass), and their special guest Rakesh Chaurasia (bansuri – Indian flute). Most musicians hope at most for proficiency in their chosen form, but these gentlemen move from bluegrass to Western classical to Indian classical to jazz, transmuting genres into something uniquely their own as though they'd gotten hold of the alchemist's tools that legendarily changed lead into gold. In any case, it's music that transcends description — ineffable, indefinable, and beautiful.
"Béla Fleck has taken banjo playing to some very unlikely places — not just bluegrass and country and 'newgrass,' but also into classical concertos, jazz and a documentary about the banjo's deep African roots, not to mention the time he toured with throat singers from Tuva. He's also baffled the Grammy Awards, winning for country and jazz in the same year and also winning in pop, world music, classical crossover and, yes, folk. That's a lot of territory for five strings." – The New York Times
Zakir Hussain is considered an international phenomenon and one of the greatest musicians of our time. A classical tabla virtuoso of the highest order, his consistently brilliant and exciting performances have established him as a national treasure in his own country of India. Widely considered a chief architect of the contemporary world music movement, Zakir's contribution to world music has been unique, including collaborations and performances with artists as diverse as George Harrison, Yo-Yo Ma, Joe Henderson, Van Morrison, Airto Moreira, Pharoah Sanders, Billy Cobham, Mark Morris, Rennie Harris, Herbie Hancock, and the KODO drummers.
In demand as both a performer and a composer, Edgar Meyer has formed a role in the music world unlike any other and was hailed by The New Yorker as "...the most remarkable virtuoso in the relatively unchronicled history of his instrument." In 2011 Mr. Meyer joined cellist Yo-Yo Ma, mandolinist Chris Thile, and fiddler Stuart Duncan for the Sony Masterworks recording The Goat Rodeo Sessions, which was awarded the 2012 Grammy Award for Best Folk Album. His most recent recording is a 2017 collection of Bach Trios with Thile and Yo-Yo Ma.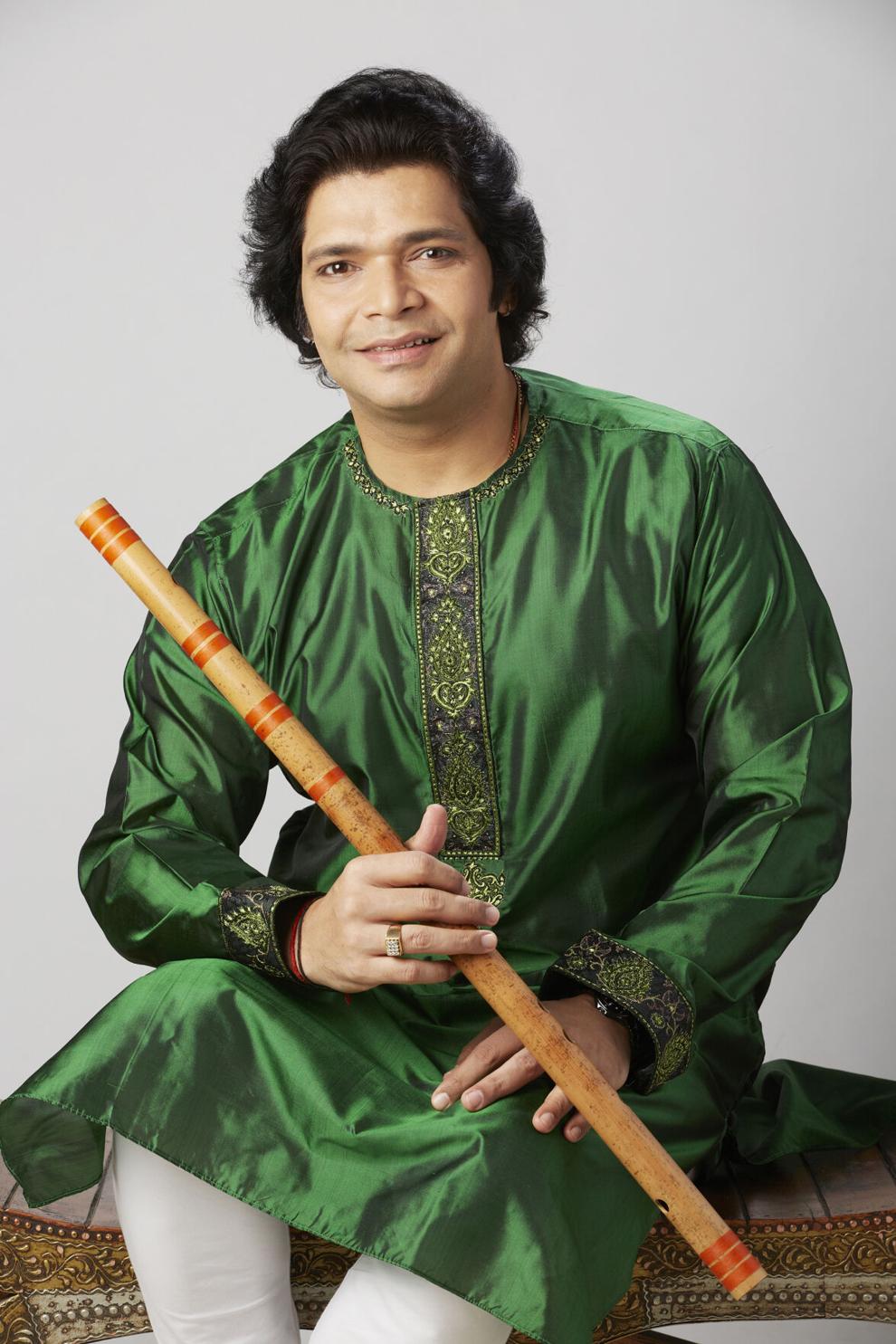 Rakesh Chaurasia, the nephew and child prodigy of flute maestro Pandit Hariprasad Chaurasia, has carved a niche for himself as an accomplished flautist. Infusing his personal style with the tradition of his renowned uncle, he has evolved an approach that maintains the purity of the flute while also managing to capture the attention of young listeners. Rakesh's forte is in blending his flute without really losing its identity in mixed instruments' concerts, enthralling both classical and non-classical audiences.
**********
About "The Schaefer Center Presents"
"The Schaefer Center Presents" is a series offering campus and community audiences a diverse array of music, dance and theatre programming designed to enrich the cultural landscape of the Appalachian State University campus and surrounding area. By creating memorable performance experiences and related educational and outreach activities, the series promotes the power and excitement of the live performance experience; provides a "window on the world" through the artistry of nationally and internationally renowned artists; and showcases some of the finest artists of our nation and our region. Musical events range from symphony orchestra and chamber music performances to jazz, folk, traditional, international, and popular artists. Theatre productions run the gamut from serious drama to musical comedy. Dance performances offer an equally wide array of styles, from ballet to modern dance to international companies representing cultural traditions from around the world. For more information, visit http://theschaefercenter.org.
Thank You to Our Sponsors
Explore Boone, Creekside Electronics, Hampton Inn & Suites, Courtyard by Marriott, Our State Magazine, High Country Radio (WZJS and WATA), WDAV 89.9 FM, WFDD 88.5FM, WKSK The Farm, and WASU 90.5FM.
THE SCHAEFER CENTER PRESENTS… CO-SPONSORED SPRING EVENTS
The Schaefer Center Presents series is proud to support our university partners by co-sponsoring three series across campus that are vital to the cultural life of the university. Events are free and open to the public. Visit TheSchaeferCenter.org/schaefer-center-presents-cosponsored-events/ for details.
Novelist Jessie van Eerden and Poet Thorpe Moeckel, Thursday, March 2
Poet Ricardo Nazario-Colón, Thursday, March 23
Past U.S. Poet Laureate Natasha Trethewey, Thursday, April 20
Poets Nicole Brown and Jessica Jacobs, Thursday, April 27