Summer Music Shindihg!
Great preview of the inaugural Summer Music Shindihg concert series on the cover of Relish last week! Thanks to Fran Daniel and the folks over at the Winston-Salem Journal!
Tickets are going quickly for the series kickoff show Friday, June 4, 2021 with The Steeldrivers, a Grammy Award-winning bluegrass band from Nashville, Tennessee. Unspoken Tradition will open the show.
Chatham County Line, a staple of the North Carolina music scene for more than two decades, will play two sets for the second show in the series Friday, June 11.
On Friday, June 18, The Vagabond Saints' Society will present an evening of music by rock legends The Rolling Stones, with cameos from a who's who of local and regional musicians.
The series finale Friday, June 25, will feature Winston-Salem's first outdoor Silent Disco Party!
Many thanks to our presenting sponsor Piedmont Federal Savings Bank, along with supporting sponsors Flow Automotive Companies, Legna Software, Radar Brewing Company, Special Event Services and Viator Design & Construction!
Tickets for all four shows are on sale NOW at TheRamkat.com!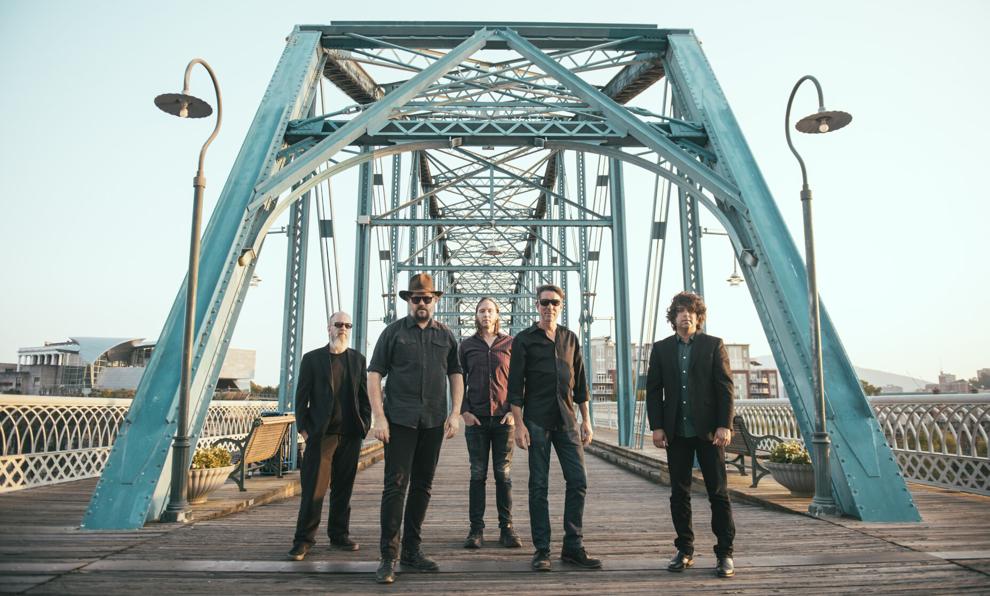 Drive-By Truckers @ The Ramkat
Nov. 10, 2021
Very excited for the return of Drive-By Truckers to Winston-Salem on Wed., Nov. 10, 2021, with special guests Buffalo Nichols!
Tickets are on sale NOW at TheRamkat.com!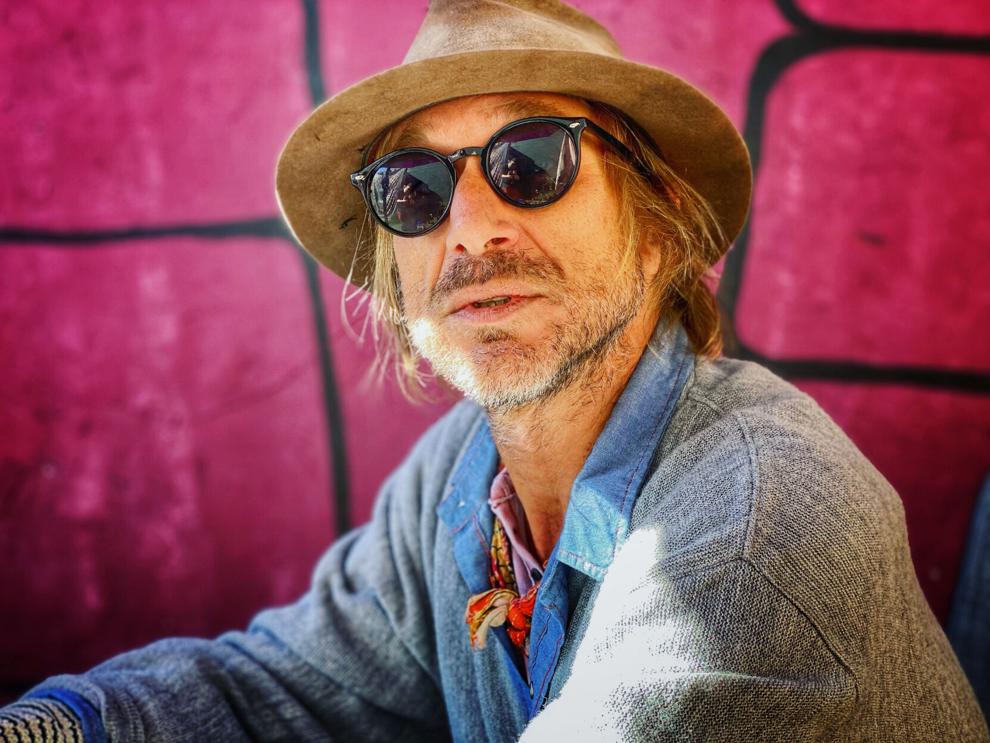 Todd Snider Returns to The Ramkat
Sept. 1, 2021
Pleased to welcome Todd Snider back to The Ramkat Wed., Sept.1, 2021!
You don't often hear about an artist reinventing their sound eighteen albums into a celebrated career. But for Todd Snider, his latest release, First Agnostic Church of Hope and Wonder, isn't so much a sudden change in direction as an arrival after years of searching.
"After my last album Agnostic Hymns, I felt like I was out of ideas and I just didn't know where to go next," Snider says. "So I did a side project with the Hard Working Americans, and I learned a ton. I tried to study music by other people, and come to this record hoping that I'd have something new to say. I wanted to do what I was calling 'funk in back and busking up front, with White Album-y shit scattered about.' I had done a lot of listening to Parliament and James Brown and lots of reggae music, too. It's embarrassing to admit, but I've been trying to think of this sound all my life. This is the closest I've come to thinking, 'Man, I don't know that I've heard anything like this before.'"
Since debuting in 1994, Snider has gone through his own incarnations. His first single "Talking Seattle Blues" was a head fake that might've pointed to goofy novelty songs. But he quickly showed that his artistic quiver was much deeper and more interesting. A storyteller who works a similar creative soil to John Prine and Shel Silverstein, Snider's best songs are both sad and funny, political and entertaining, and always written with a poet's eye and a stand-up comedian's sensibility about the follies of human condition. While he's made eighteen fine albums, it's on stage where Snider is even more potent, with between-song banter that weaves subtle emotional threads through his sets. A road dog who loves the road, Snider has toured with Emmylou Harris, John Prine, Jimmy Buffett, and appeared at festivals like Farm Aid, Newport Folk Fest, Lockn' and Hardly Strictly Bluegrass Festival.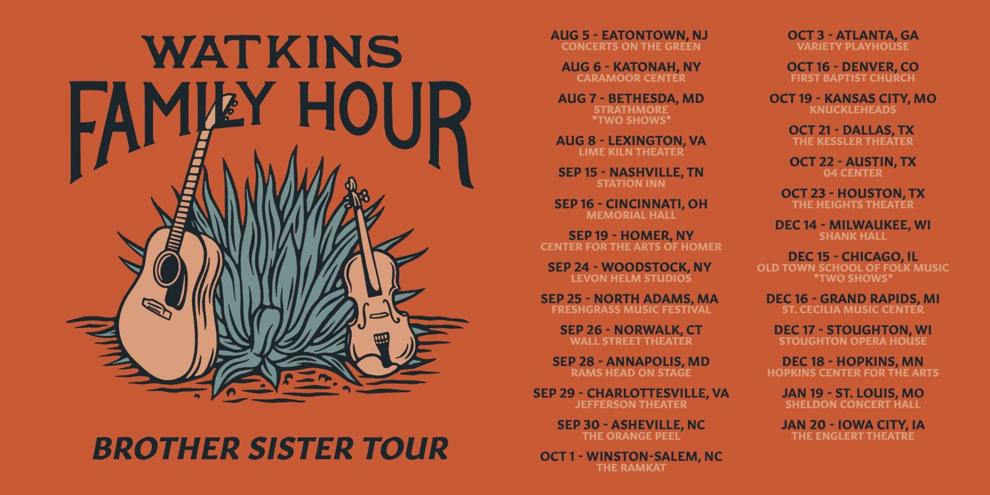 Watkins Family Hour to Play The Ramkat
Oct. 1, 2021
Celebrating the release of their new album "Brother Sister," Watkins Family Hour will be hitting The Ramkat Fri., Oct. 1, 2021!
Returning to the studio as Watkins Family Hour, Sean and Sara Watkins consider brother sister a duo-centric record – yet one that feels bigger than just two people. With Sean primarily on guitar and Sara on fiddle, and with both of them sharing vocals, the siblings enlisted producer Mike Viola (Jenny Lewis, Mandy Moore, J.S. Ondara) and mixer-engineer Clay Blair to harness the energy and honesty of their live sound.
"From the beginning, our goal was to work on these songs to be as strong as they could be, just the two of us," Sara explains. "And with a few exceptions on the record, that's really how things were. It was a tight little group of us, working dense days where we could squeeze them in.
Sean (who is four years older than Sara) adds, "Because of the limited amount of time we had collectively to spend in the studio, there was a general sense of urgency, which I think the three of us (Sara, Mike and I) kinda strive for on these days. We didn't have that much time and that made it fun and exciting. It was just us, in one room, facing each other with some really great mics, often playing and singing at the same time, trying to capture what Sara and I do in a real way."
Moving from one landscape to the next – literally and musically -- is nothing new to Sean and Sara Watkins, who have performed separately and together for nearly their whole lives. Growing up near San Diego, they played countless shows at a local pizza place in Carlsbad, California, with their childhood friend, Chris Thile. As young adults, those three musicians broke out nationally as Nickel Creek, an acoustic ensemble that sold millions of albums, won a Grammy, and toured the world.
Encouraged by a local club owner in Los Angeles, Sean and Sara formed Watkins Family Hour in 2002 as an outlet to try out some original songs and a few covers that wouldn't work in Nickel Creek. That club, Largo, has since become the home base for Watkins Family Hour, whose shows frequently pair musicians who seem to have little in common, yet find a shared language in their music.
Their musical chemistry is clear on songs like "Lafayette," an ode to Hollywood as well as the hometowns left behind by its aspiring stars; "Fake Badge, Real Gun," about confronting authority figures as well as your own beliefs; "Miles of Desert Sand," whose haunting coda underscores the vivid imagery of immigration; and "Bella and Ivan," a playful instrumental named for a friend's two dogs who love to wrestle.
Two choice covers complete brother sister. Warren Zevon's poignant "Accidentally Like a Martyr," which they unearthed for a tribute show, conveys all the complicated facets of love, and "Keep It Clean," the rabble-rousing Charley Jordan gem from the '30s, serves as a grand finale, with David Garza, Gaby Moreno, and John C. Reilly all chiming in on vocals.
"That's just fun to sing," Sean says. "Going into this record, we wanted to focus on the duo-centric thing, but this was a chance to lean into the group aspect, and have some of the people that have been a part of the Family Hour but weren't on the first record that we made years ago."
REVISED COVID-19 VENUE POLICY
On Friday, May 14, following guidance from the Centers for Disease Control and Prevention (CDC), Governor Roy Cooper lifted all mandatory capacity and gathering limits, social distancing requirements, and mandatory mask requirements in most indoor and outdoor settings in North Carolina.
Following Governor Cooper's announcement, The Ramkat & Gas Hill Drinking Room has also lifted capacity restrictions, social distancing and mask requirements.
Moving forward, no capacity restrictions will be in place and no social distancing is required at The Ramkat & Gas Hill Drinking Room.
If you are vaccinated, no mask is required at The Ramkat & Gas Hill Drinking Room. If you are not vaccinated, you are required to wear a mask at The Ramkat & Gas Hill Drinking Room. The honor system will apply to this rule.
We will continue with all venue staff wearing their mask, whether vaccinated or not, for the foreseeable future. As with all health decisions, wearing your mask is a personal choice, and you are welcome to wear a mask at The Ramkat & Gas Hill Drinking Room, whether or not you have been vaccinated. We ask that you please respect the privacy of others' health choices.
Thank you very much for your patience and support as we have navigated through our reopening safely.